I'm obsessed with the flower I found for May's phenology embroidery project! I found them on a hiking trail, snapped this quick pic, and went home. Afterwards, I couldn't figure out what they were. The plant identification apps on my phone were no help! Finally I tried a search online with the photo, and found out they are called Fairy Lanterns. Could they have a cuter name?!?! They are endemic to California, which means they only grow here, so it felt super special to find them on my hike.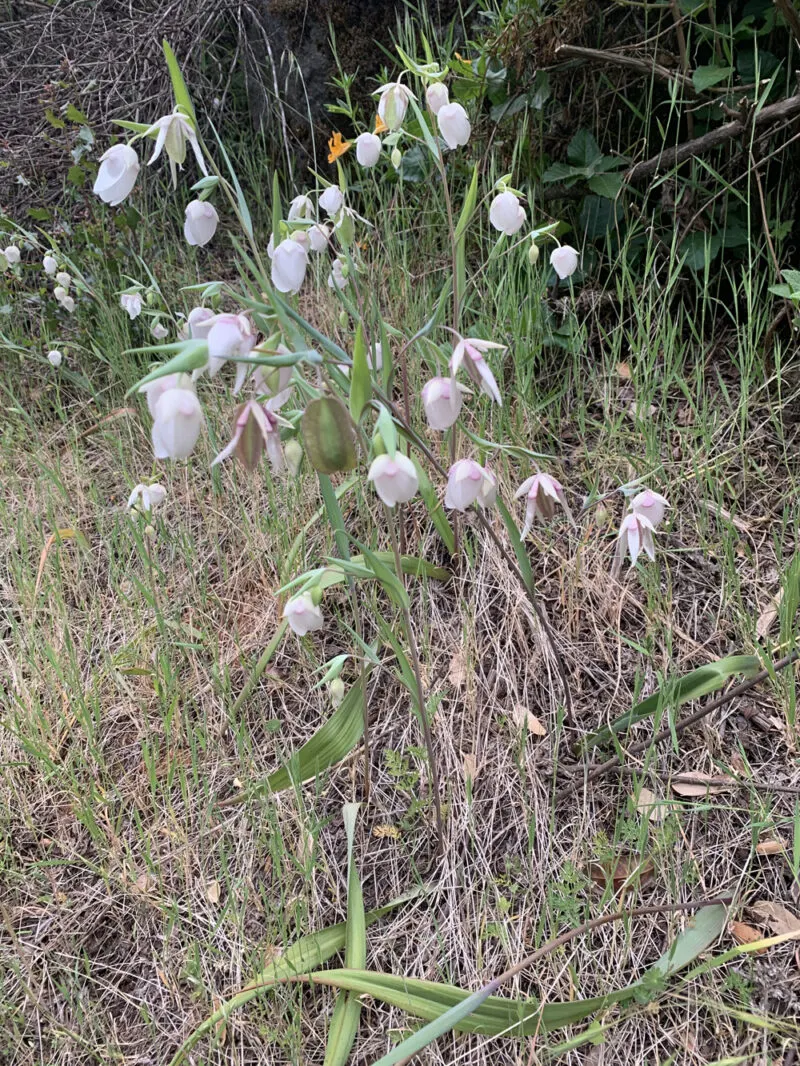 Here's my embroidered interpretation. I feel like I don't always love the way my flowers are turning out, but the overall project is looking pretty nice.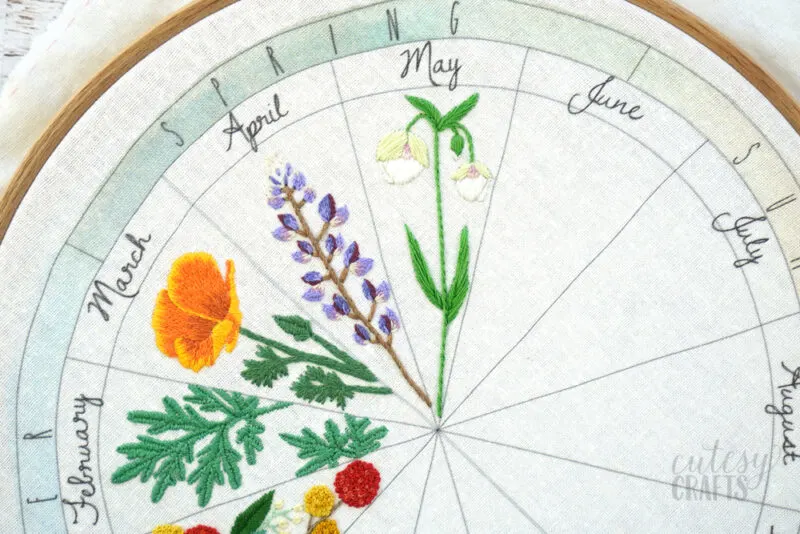 My favorite part is the little bit of pink in the middle of the flower.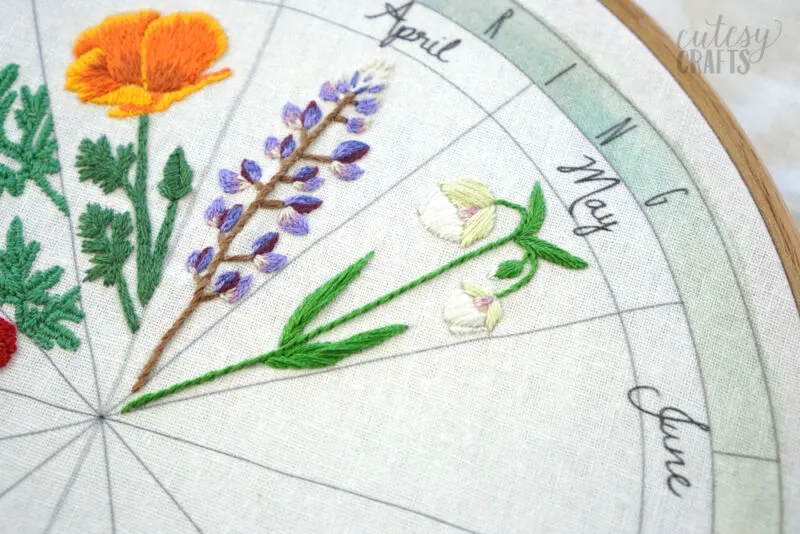 Download the free pattern!
And if you'd also like to add a fairy lantern embroidery to your wheel, here's a link to the free patterns that I created.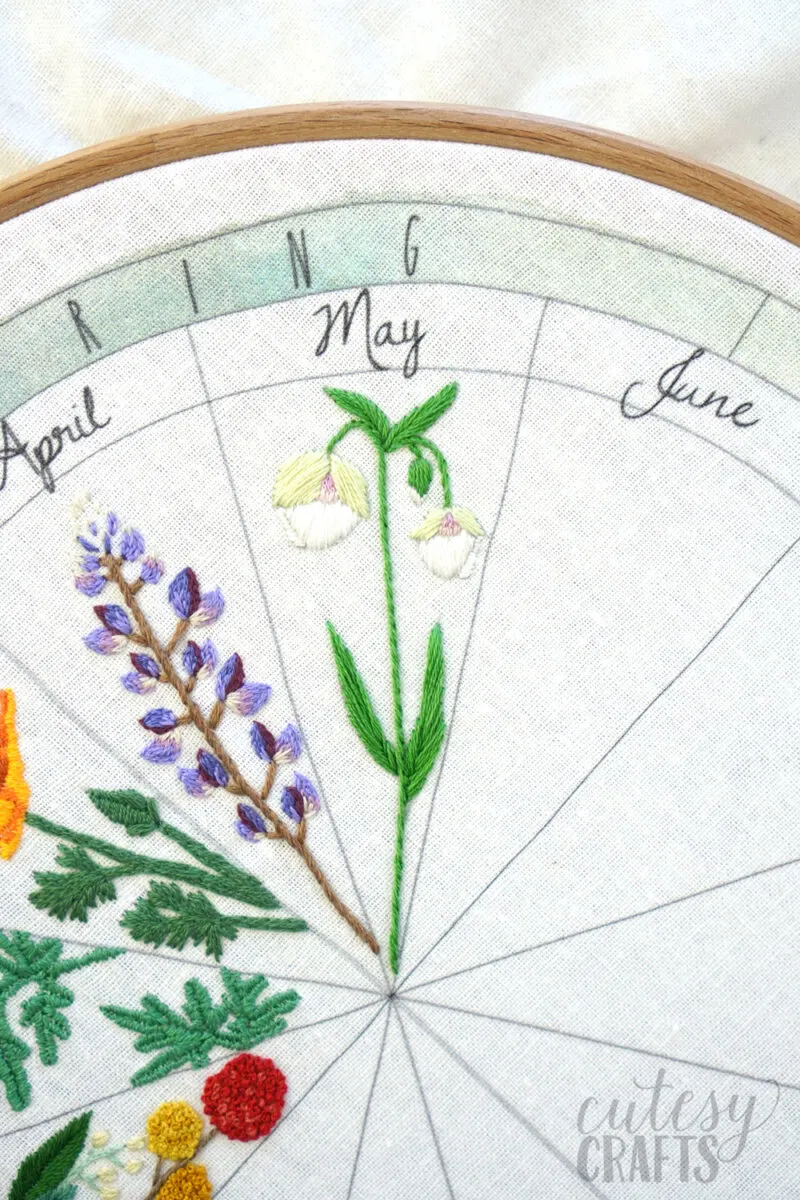 I got a fresh stock of fabric, so if you'd like to participate, you can purchase it here. To see my original post that explains this project, go here. Make sure to post your photos to Instagram using #cutesycraftsSAL so we can all see your work!