It's getting so hot and dry here in California, I'm starting to run out of pretty green things to embroider. One thing that we have plenty of around here are wild blackberry vines. They are all over our neighborhood, by the creek, and my kids are enjoying picking and eating them.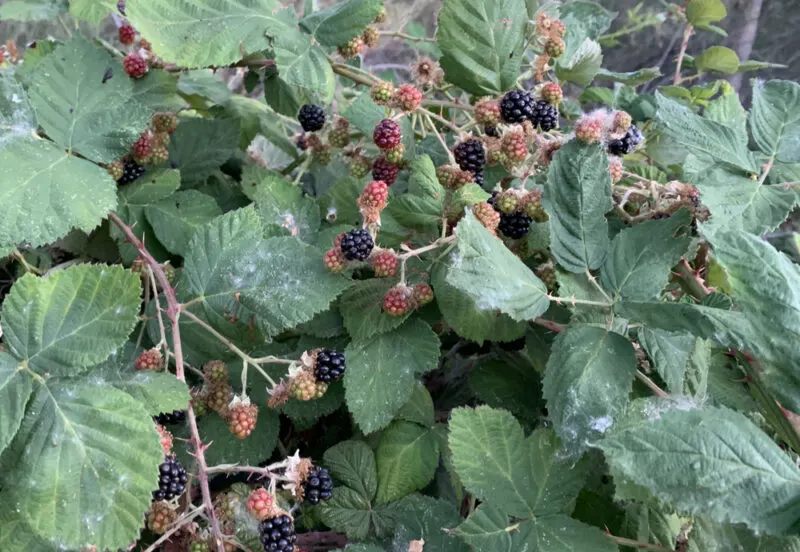 And I had a really fun time embroidering them! I used big French knots for the berries, and they turned out great. Instead of wrapping only twice for the black ones, I wrapped the thread around three times. I don't know if it made that big of a difference, but they look good to me!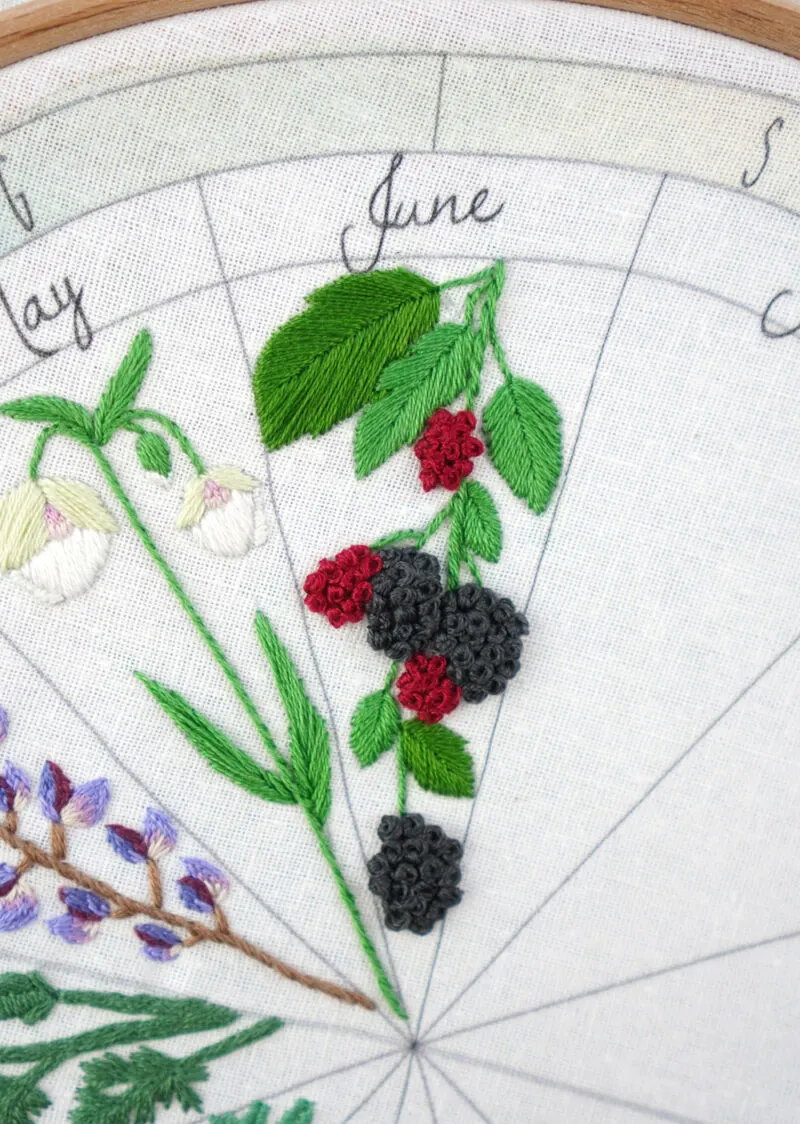 I love how 3D they look on the fabric and they balance out the dwarf strawberry tree that I embroidered for January.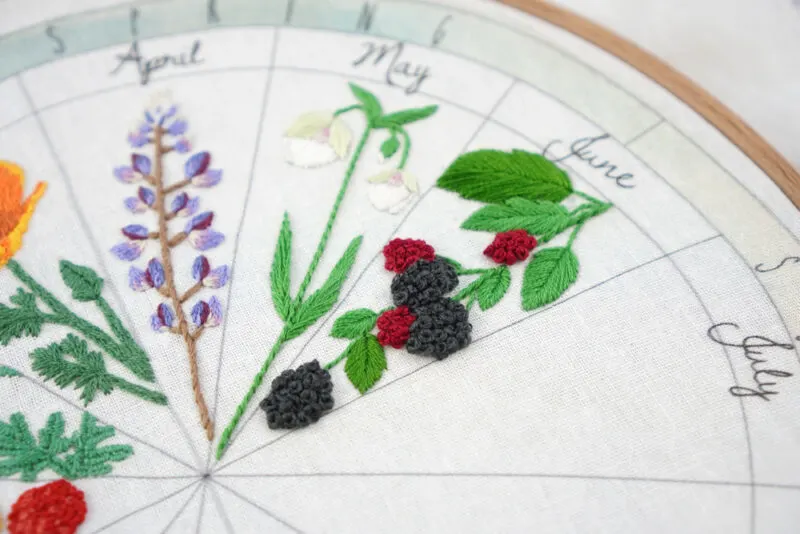 I can't believe we are already halfway through the year, and I'm pleased with how my project is turning out. Hope you're having fun with it too! If you'd like to participate, you can purchase the fabric here. To see my original post that explains this project, go here. Make sure to post your photos to Instagram using #cutesycraftsSAL so we can all see your work!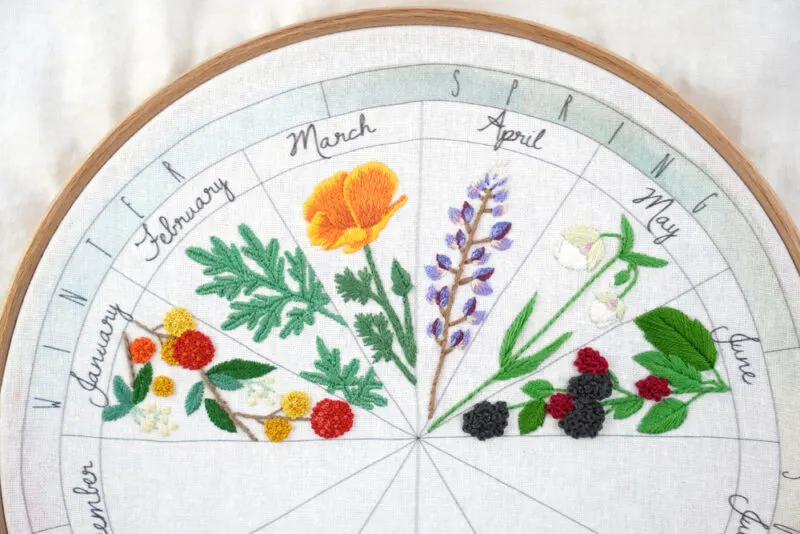 Download the free pattern!
And if you'd also like to add this blackberry embroidery to your wheel, here's a link to the free patterns that I created.