I've been trying to let the girls in our 8-11 year old church group help come up with some of the activity ideas. One of the things they have been wanting to do is tie dye. Since that's pretty messy, and there are a lot of girls, I went looking for a tie dye technique alternative. I found out that you can dye things with Sharpies, so we made these cute sharpie dyed scrunchies. The girls LOVED it!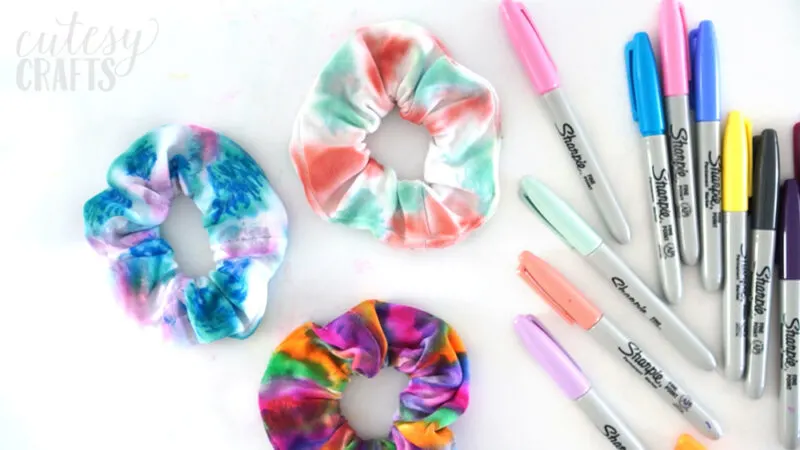 (This post may contain affiliate links, which means I may receive a commission, at no extra cost to you, if you click a link and purchase something that I have recommended. As an Amazon Associate I earn from qualifying purchases.)
For this tie dye technique alternative, all you'll need is:
white cotton scrunchies – I picked these ones at Michael's, they are made for tie dye.
disposable cups
disposable spoons
freezer paper, plastic tablecloth, or other waterproof surface protector
string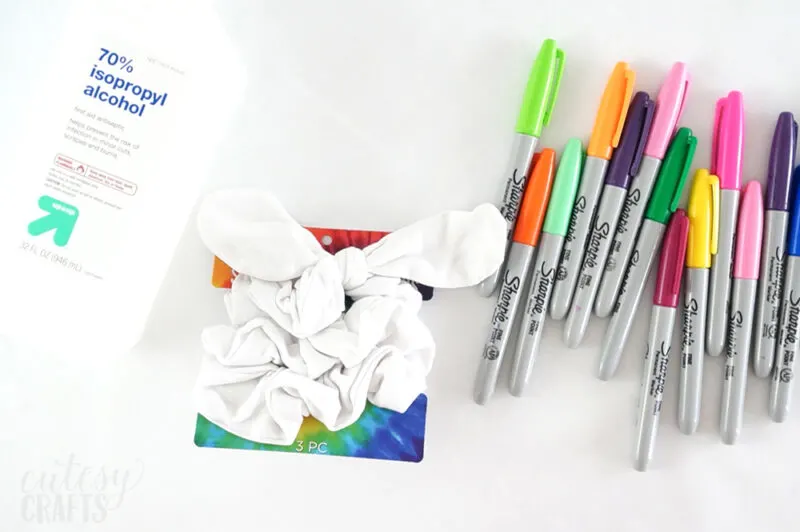 Tie Dye Technique Alternative- Sharpie Dyed Scrunchies
You'll want to do this craft in a well-ventilated area as the Sharpie smell can get quite strong. Outdoors is best. Make sure you also protect all surfaces and clothing since the Sharpies will stain anything they touch.
Color scrunchies however you want on both sides.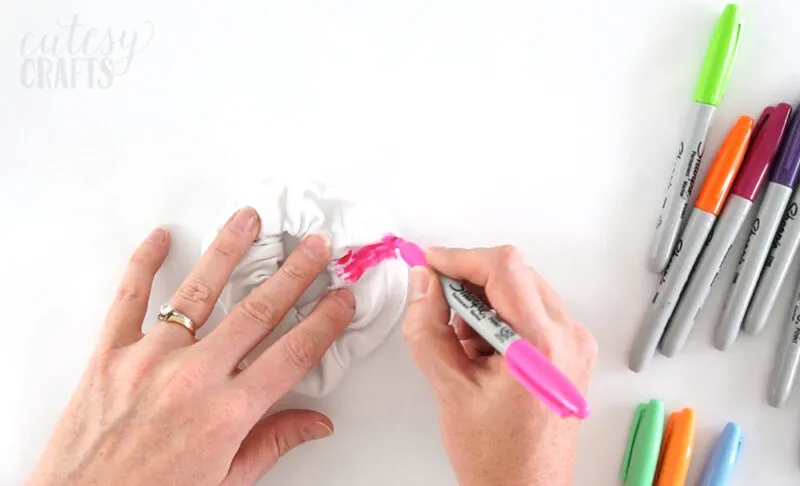 I found I liked the ones that I left more white space on.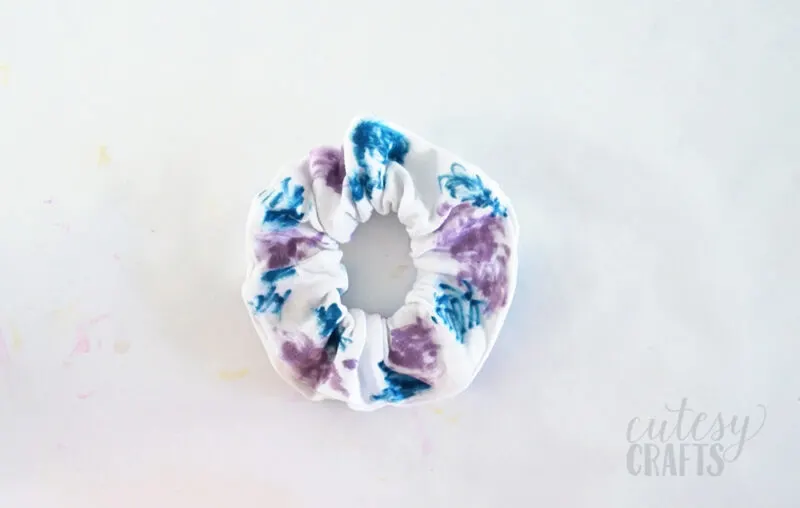 2. Use a disposable spoon to drop rubbing alcohol on both sides of the scrunchie.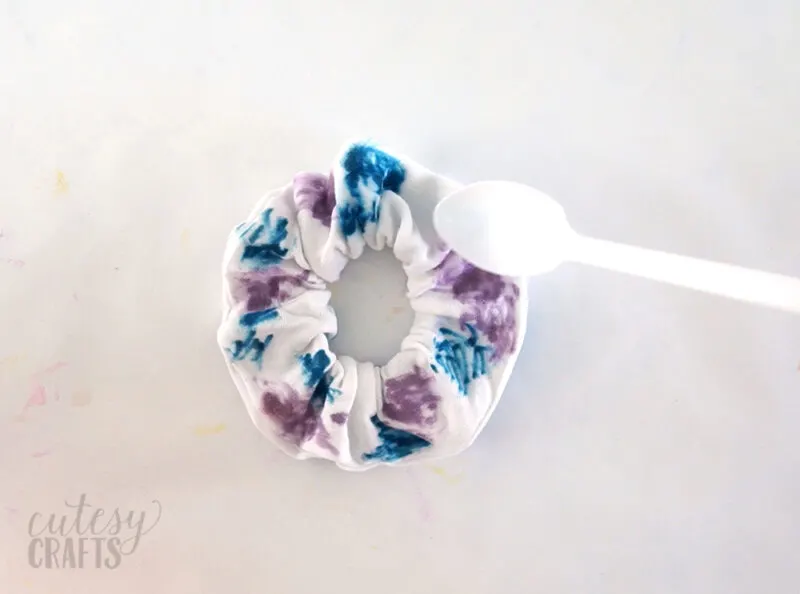 The ink will spread and mix.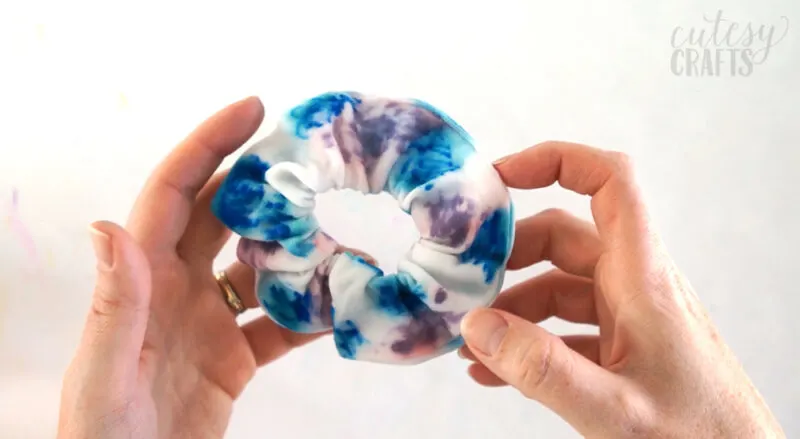 3. Use a piece of string to hang the scrunchies to dry. This is the best way to make sure the ink sets evenly. The ink will stain anything it touches until it is dry, so make sure to let them dry COMPLETELY before using.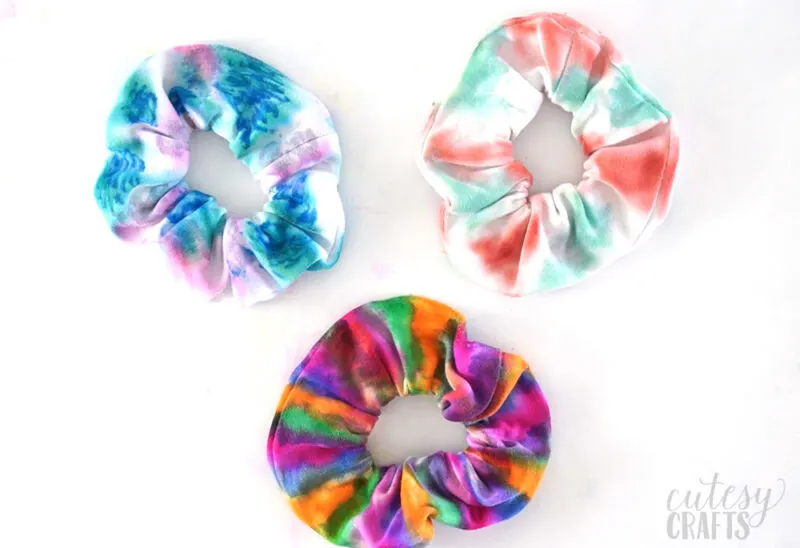 4. Once they are completely dry, put them in the dryer for about 10 minutes to help the ink set in. This isn't 100% necessary since the ink is already permanent, but I always like to heat set things that I dye.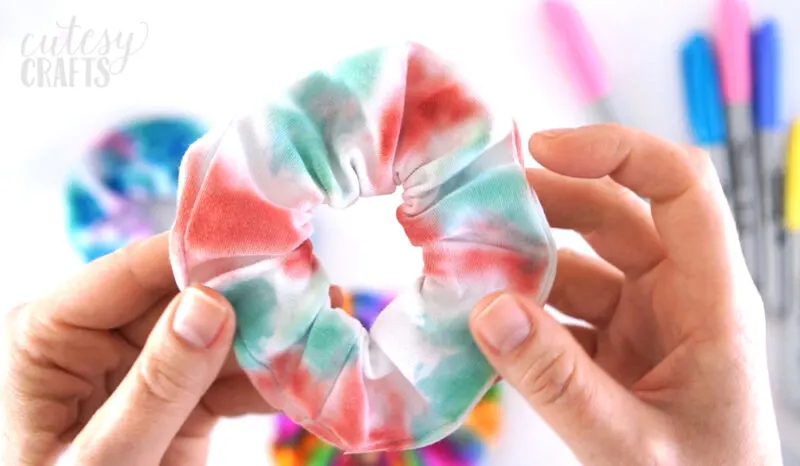 Aren't they pretty?! Such a fun alternative for a fun tie dye party or kid's craft night. Click here for more fun kid craft ideas and go here for fun primary activity ideas for kids.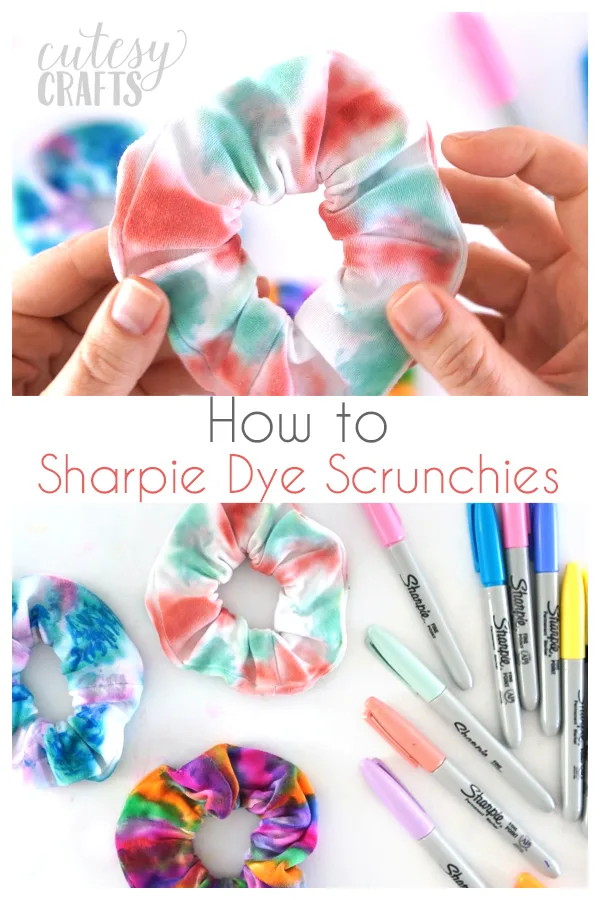 Also take a look at these fun tween and teen craft ideas!