California is getting browner and hotter, so there's not much left to choose from for my phenology wheel this month. I did, however, spot bunches of wild sunflowers growing on the sides of the road in several places. I couldn't find a safe place to park and get out of the car for a pic, so this one out of my car window will have to do. Aren't they pretty?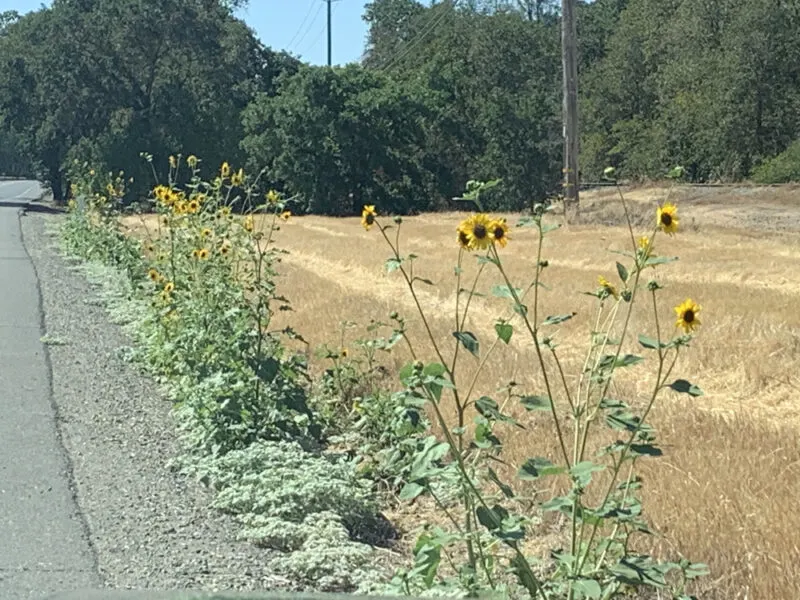 I kept my sunflower embroidery pretty simple with just a satin stitch and French knots.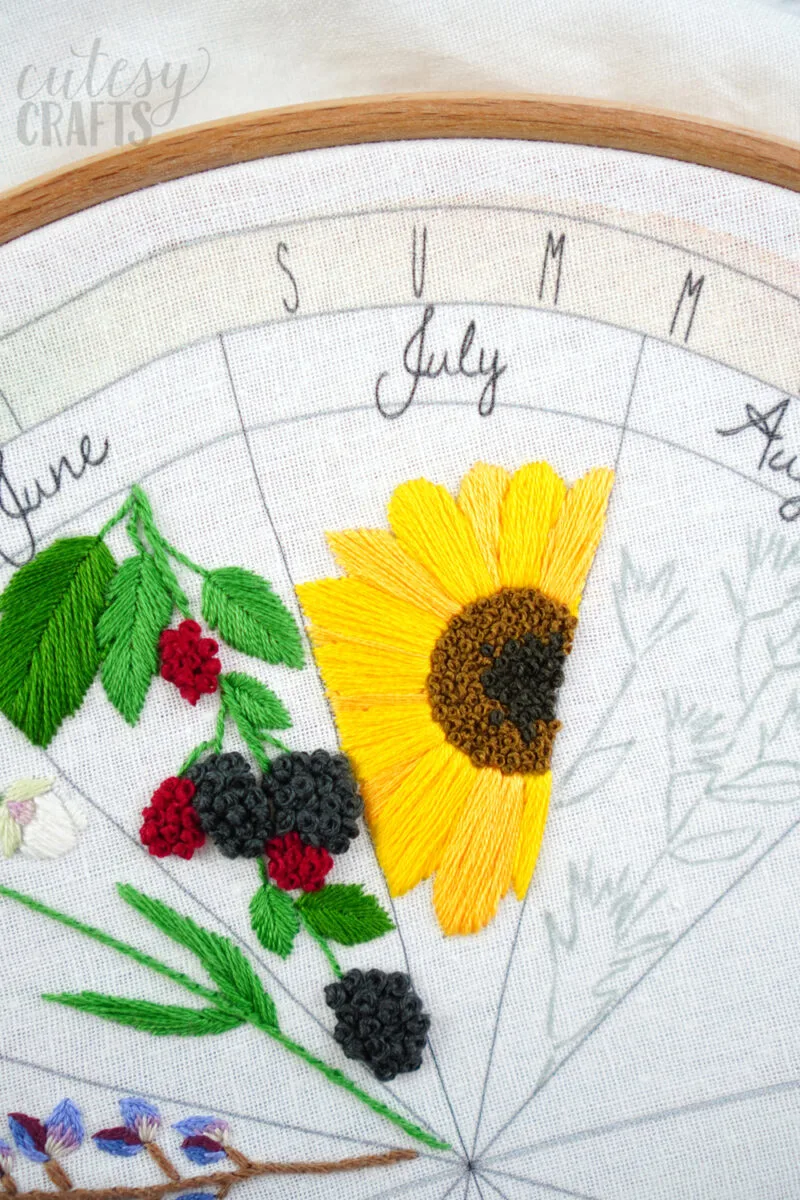 The petals alternate between slightly darker and lighter shades of yellow.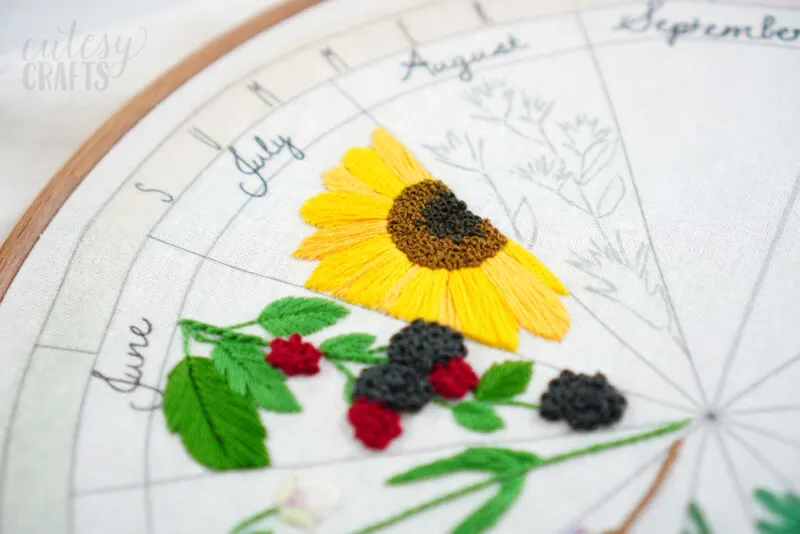 Ignore the fact that I already have August drawn. I've gotten a bit behind thanks to summer fun. Can't wait to show you what I'm stitching for next month!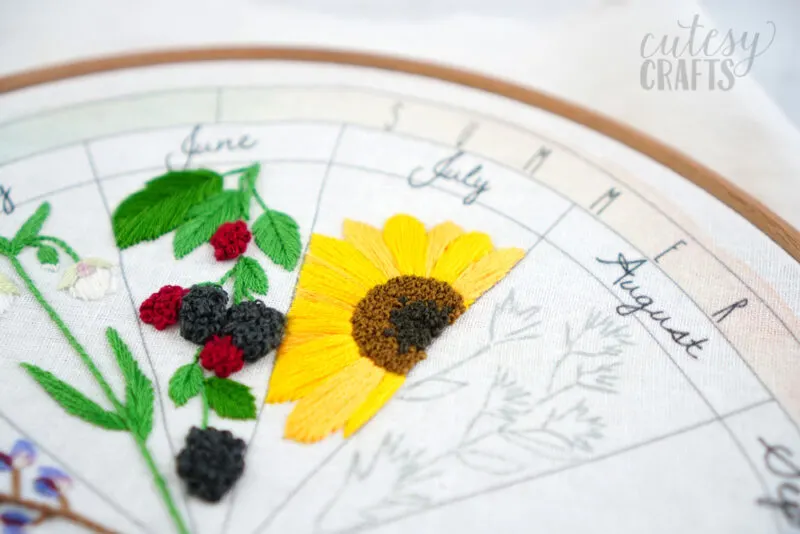 I love the way my wheel is turning out! If you'd like to participate, you can purchase the fabric here. To see my original post that explains this project, go here. Make sure to post your photos to Instagram using #cutesycraftsSAL so we can all see your work!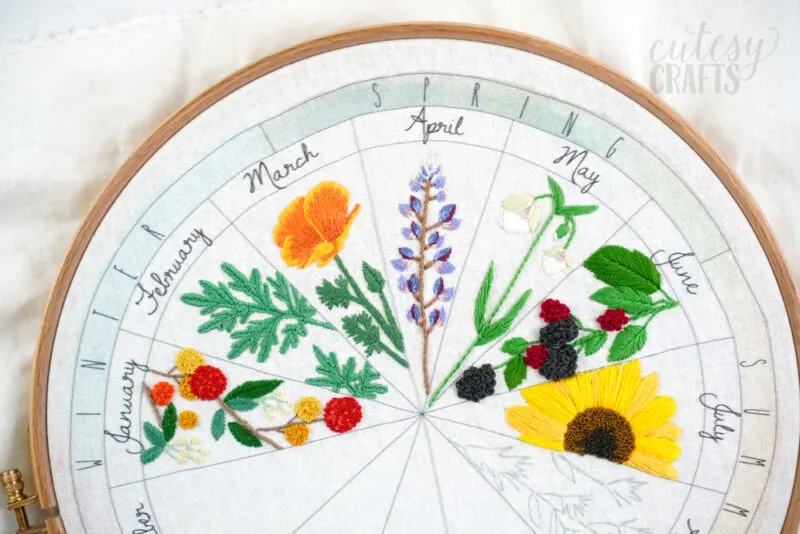 Download the free pattern!
And if you'd also like to add this sunflower embroidery to your wheel, here's a link to the free patterns that I created.