This month has been HOT and smokey in California. We went on our annual camping trip, about an hour and a half away, and I spotted a lovely patch of wildflowers next to stream. These red ones stood out, and I think they are a type of Indian Paintbrush. The bright red was so striking, and I knew they needed to be on my phenology wheel.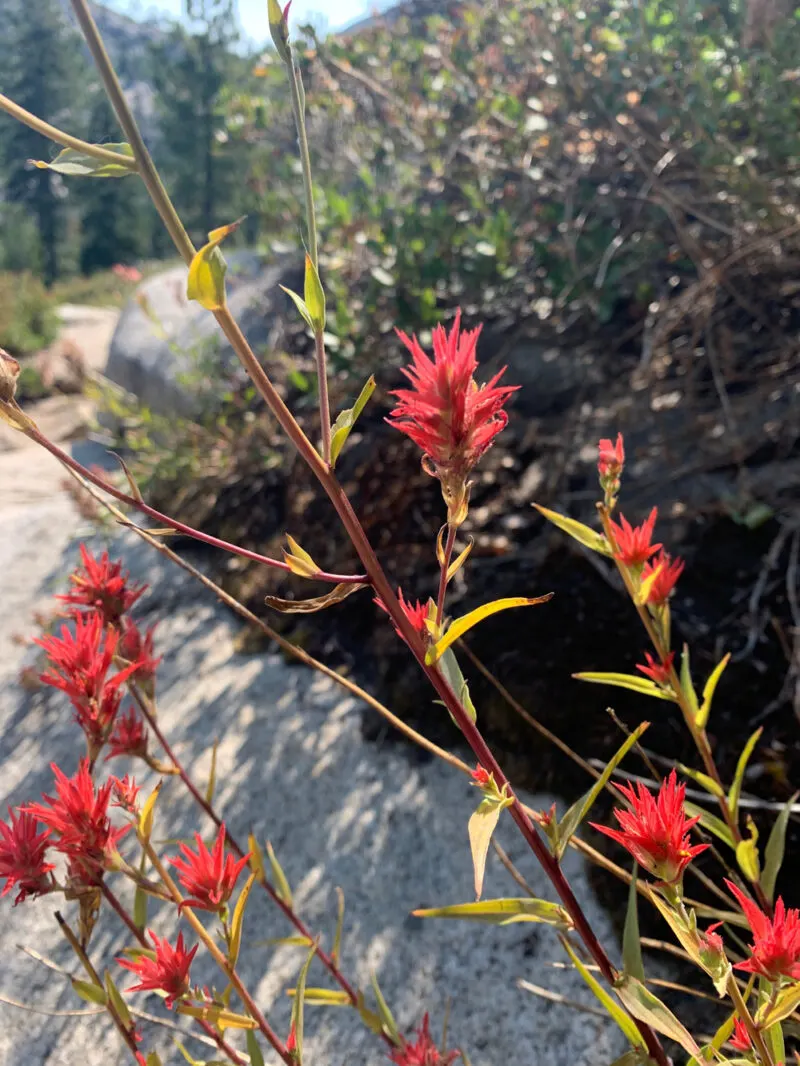 I went super simple this month and just used two colors. I'm pretty pleased with the way they turned out though.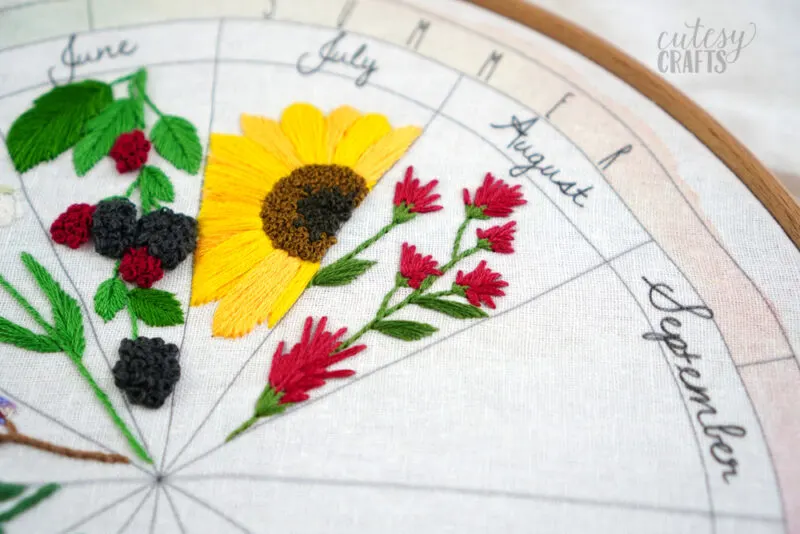 The red spikes are basically straight stitches that I went back and forth on to make them into a sort of spike shape. It's hard to explain, but I don't think you can go wrong with it.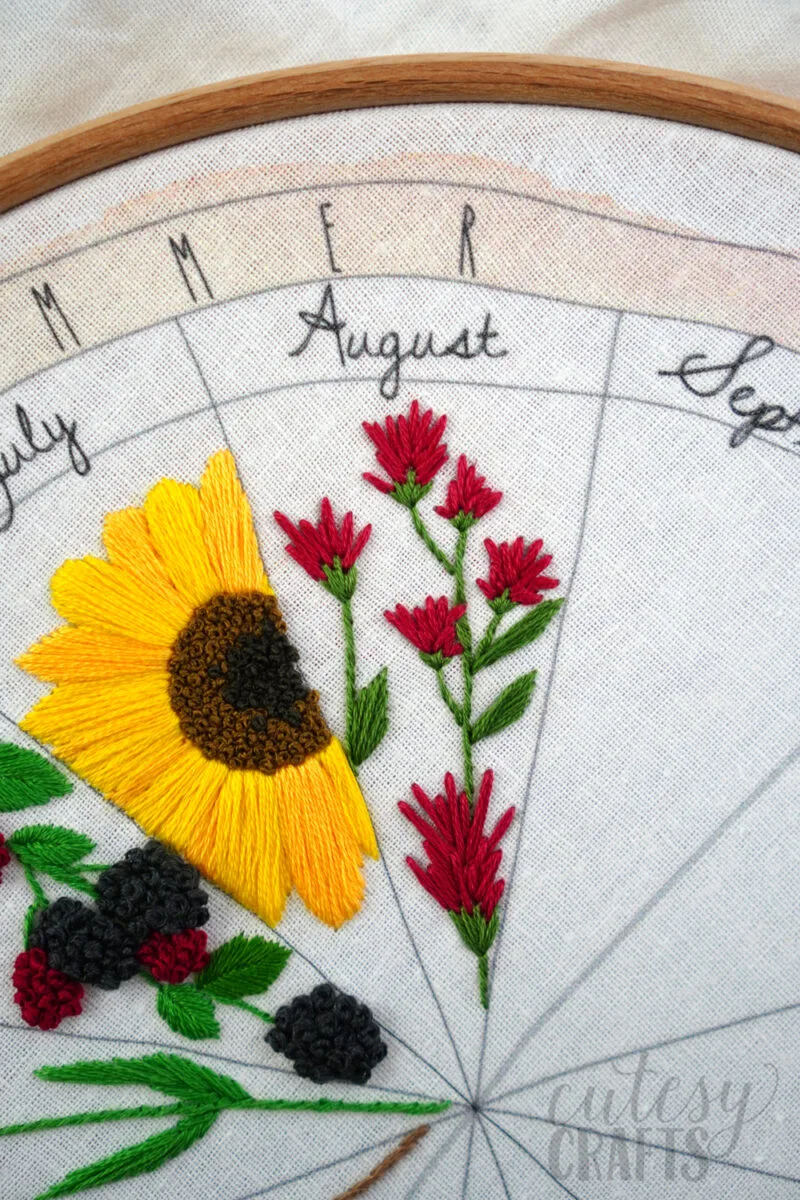 Then stem stitch for the stems and satin stitch leaves. Super easy.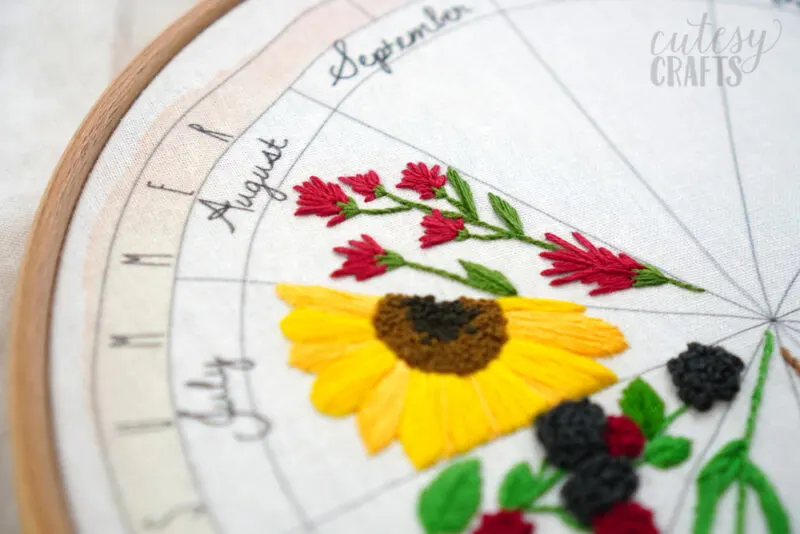 If you'd like to participate, you can purchase the fabric here. To see my original post that explains this project, go here. Make sure to post your photos to Instagram using #cutesycraftsSAL so we can all see your work!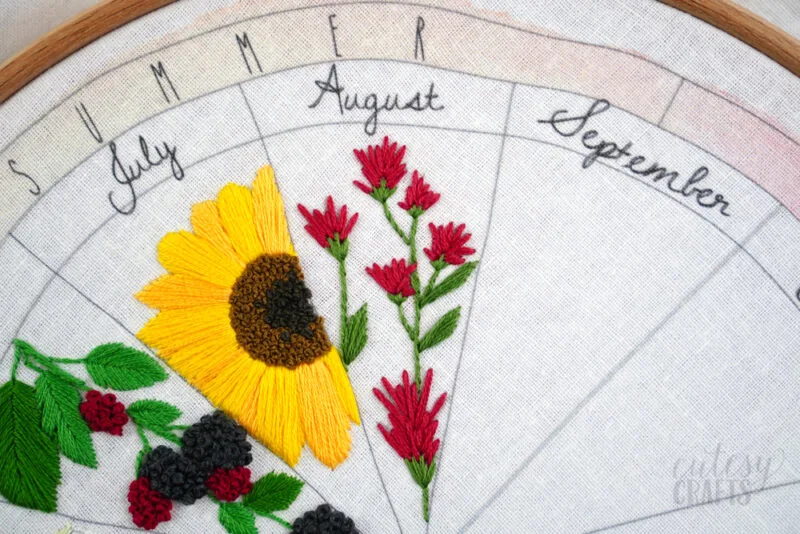 Download the free pattern!
If you'd like to add this Indian Paintbrush embroidery to your wheel, here's a link to the free patterns that I created.