It's the end of January, which means it's time to show you what I stitched for the phenology wheel this month. I love walking around my neighborhood and seeing the berries on the dwarf strawberry trees. They are so bright, and the texture is so interesting.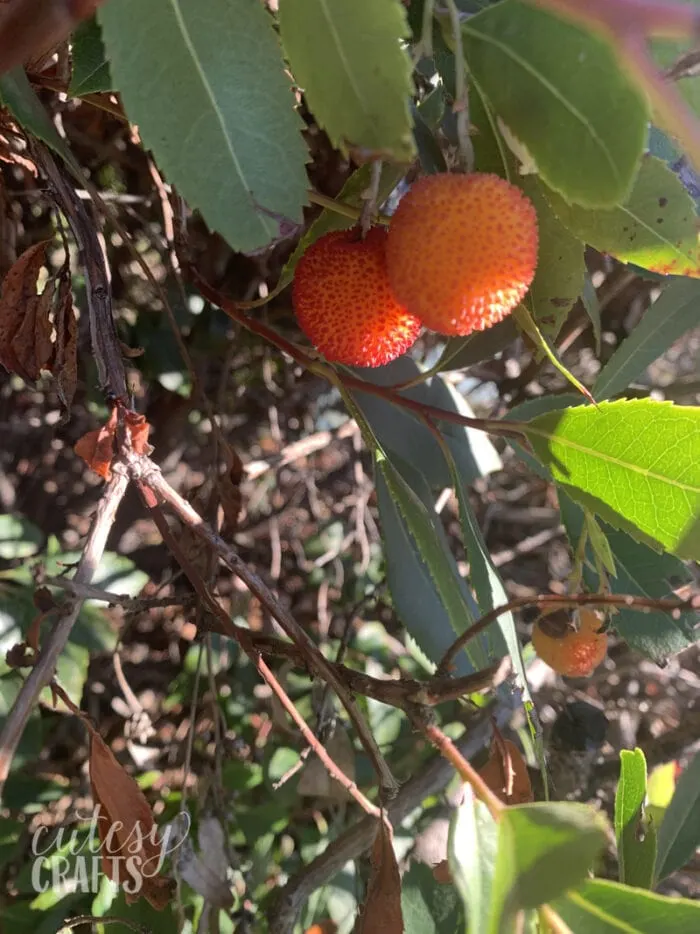 When I first sketched this out, I was worried they looked a little too much like cherries. I knew I needed to convey that texture somehow, so I decided to fill the berries with little French knots.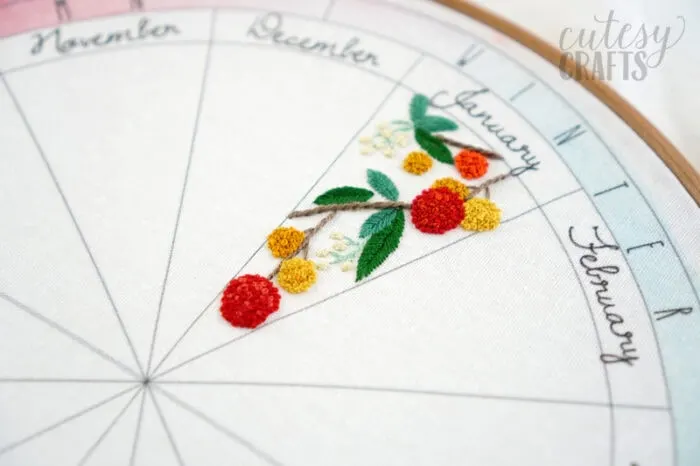 The flowers were a little harder to get right since I had to embroider them so small. Aren't they so pretty and dainty though?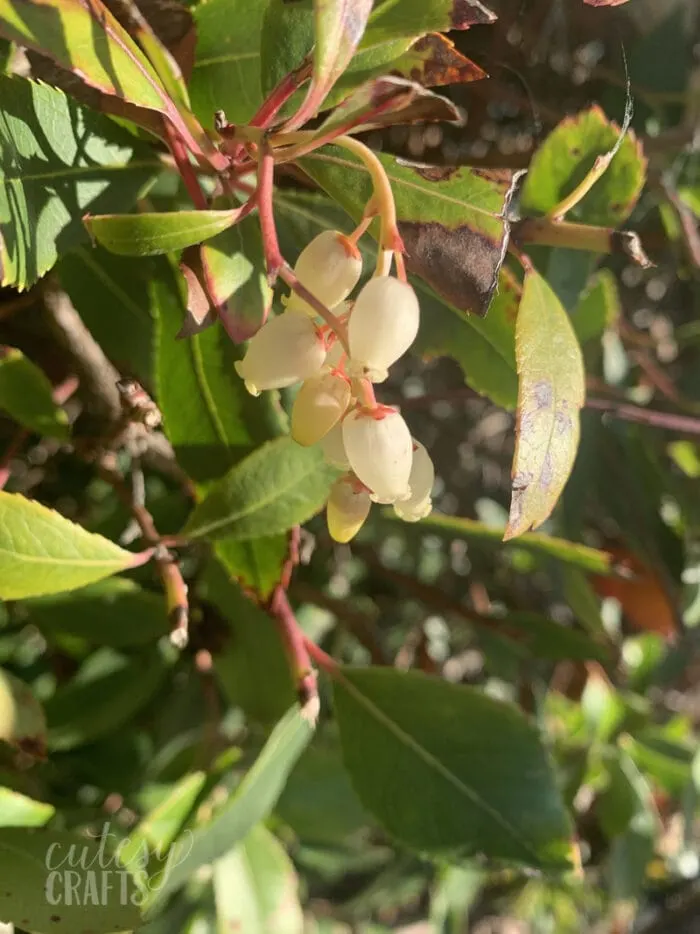 I figure the berries are the real star though, so the flowers didn't need to be too detailed.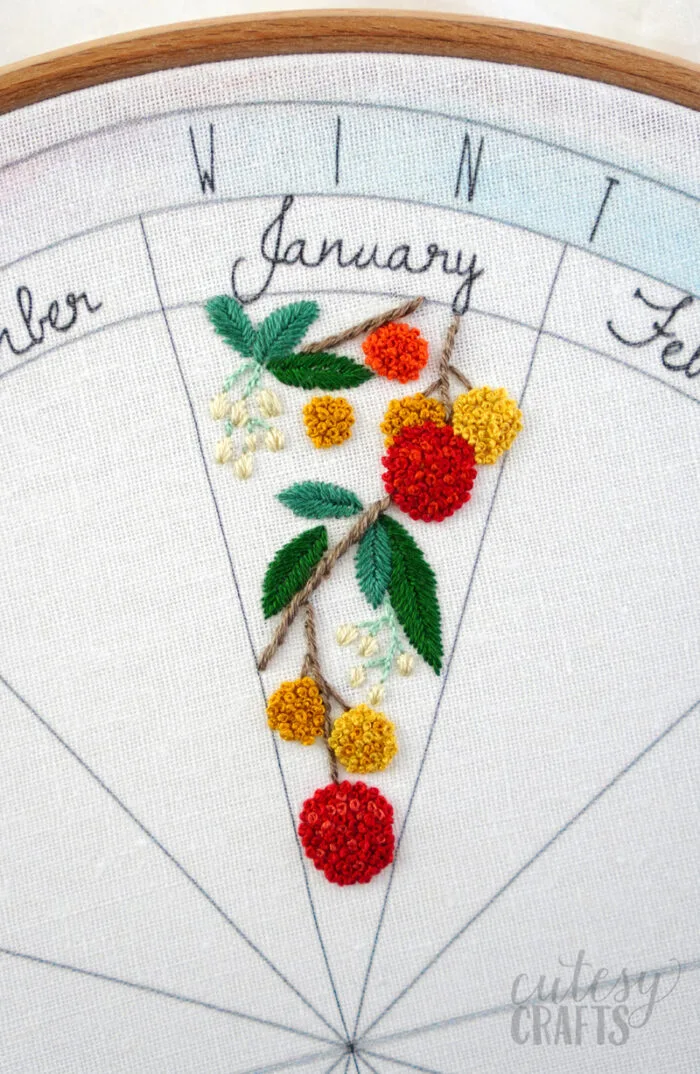 Download the free pattern!
Just in case you have some dwarf strawberry trees in your neighborhood, here's a link to the free pattern that I created.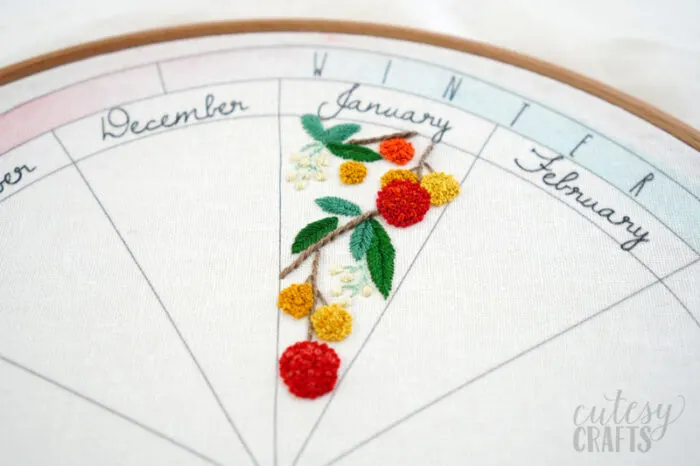 I just got another shipment of the fabric, so if you'd like to participate, you can purchase it here. To see my original post that explains this project, go here. Make sure to post your photos to Instagram using #cutesycraftsSAL so we can all see your work!