After my first post and video on how to make a loop yarn blanket, I've had lots of questions. Rather than answer them all in writing, I decided to make a new video. Naturally I needed to demonstrate on a new project, so I'm going to be teaching you how to make a loop yarn baby blanket this time. Now someone I know needs to have a baby girl so I can give it to them!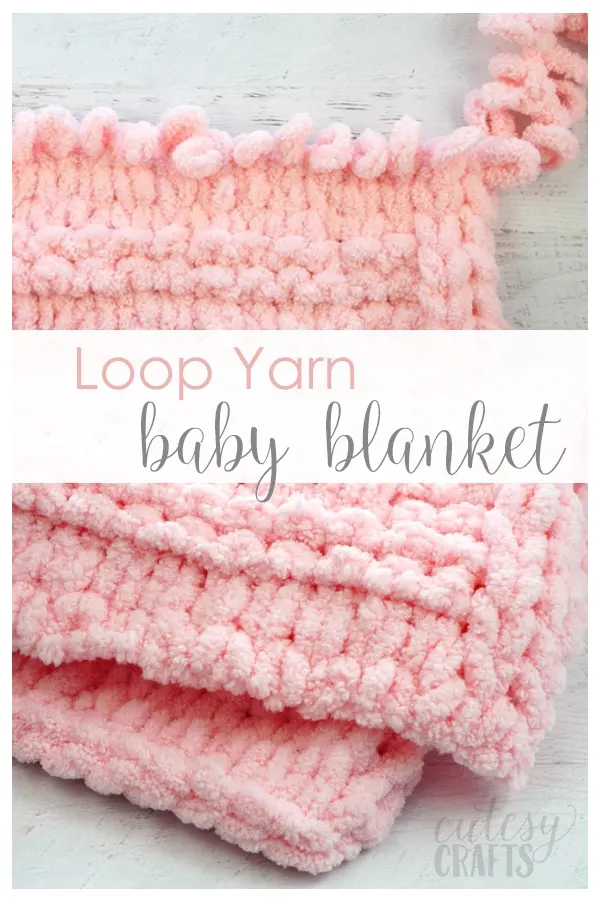 (This post may contain affiliate links, which means I may receive a commission, at no extra cost to you, if you click a link and purchase something that I have recommended. As an Amazon Associate I earn from qualifying purchases.)

To make a loop yarn baby blanket, you'll need: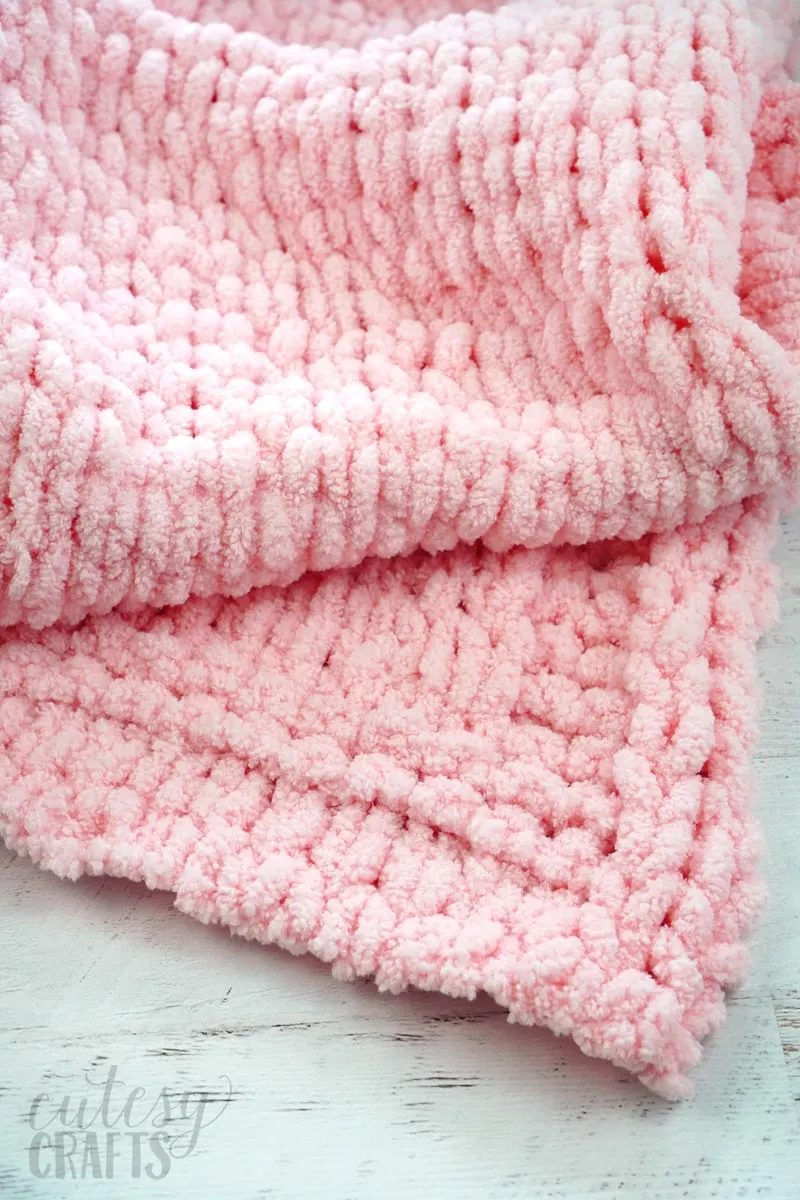 The video will show you step by step how to use loop yarn to make this border. I think it really adds something extra without over-complicating things. It's the same border I used on my first loop yarn blanket.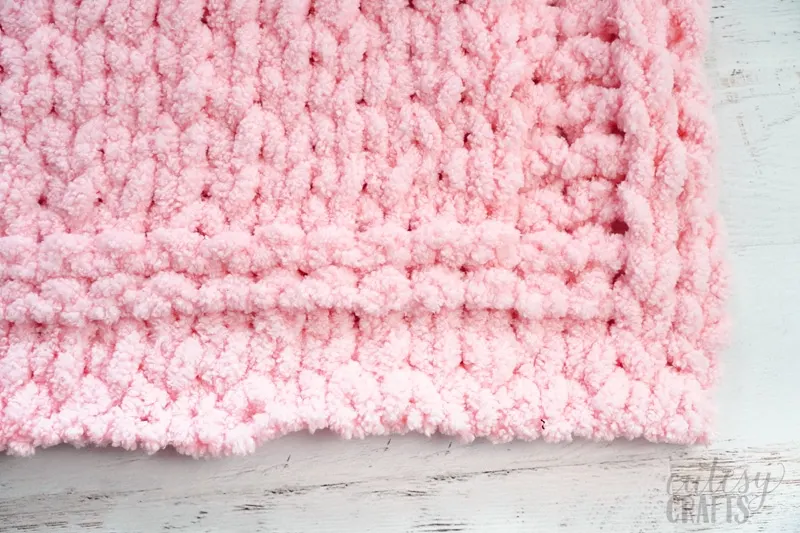 I'll also show you a different way to change skeins when using loop yarn. In the previous video tutorial, I had you snip open some of the loops to leave a tail. After lots of use, the tails snuck back out of my original blanket. This new way is a much smoother transition with no yarn tails to poke out.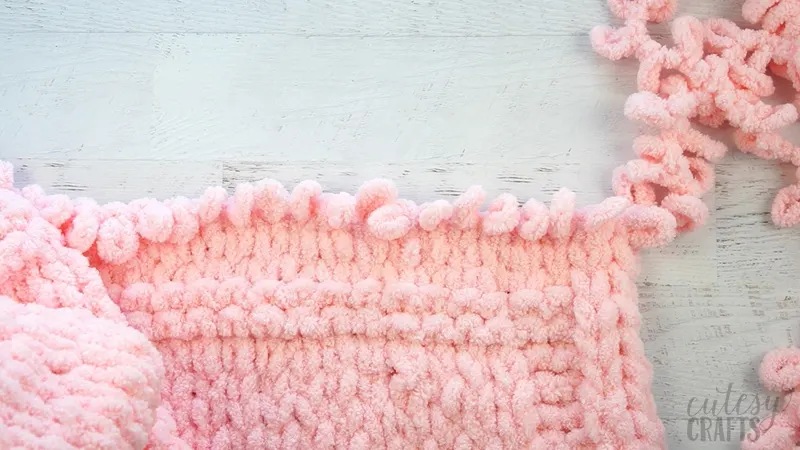 Here's the video for you to watch. I still recommend watching the first video if you haven't already. If you are using an ad blocker, you may need to disable it to view this video.
To figure out how many loops across, I needed to start with I took the width I wanted (40 inches) x 1.3 = about 50 loops. I really hope that made sense. I think you should be able to use that for any size blanket you want to make.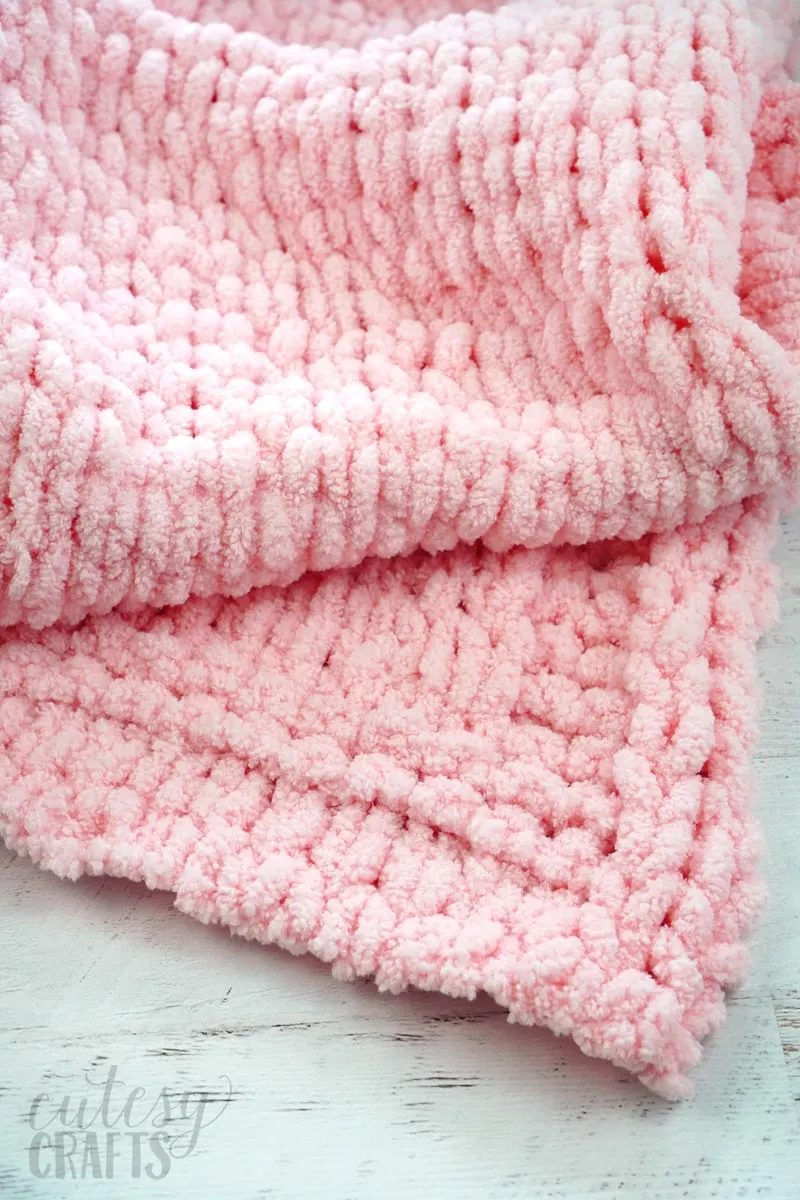 After making a loop yarn baby blanket, I'm really itching to make more. It really was enjoyable sitting and stitching the loops together, and the baby size was very easy to manage.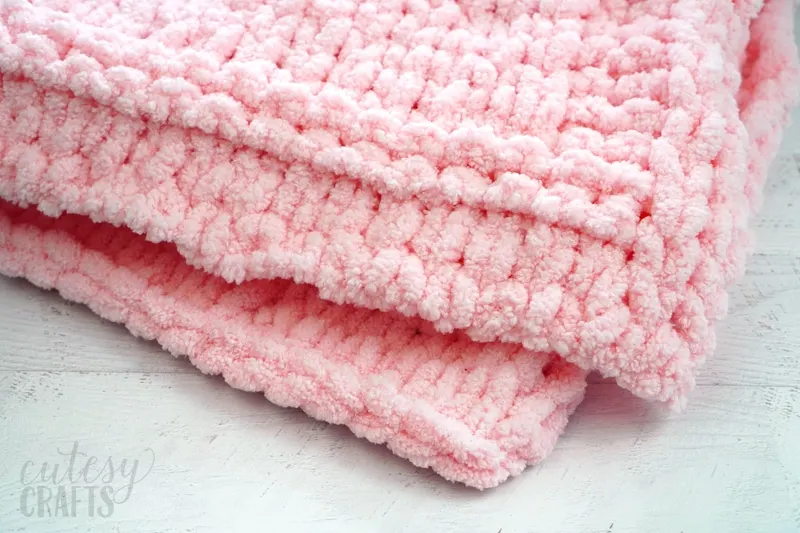 Take a look at these other homemade blanket tutorials and baby crafts for more great ideas! Teens can make these too. Check out my other fun tween and teen craft ideas!

You'll Also Like: