Flowers are definitely my favorite thing to stitch. They are just so fun with all of the different colors and stitches. I came up with this pretty heart flower embroidery design that I'm sharing with you today. It's a free hand embroidery pattern, so enjoy! If you are new to hand embroidery, make sure you also check out my How to Embroider for Beginners series. Also take a look at my post with 20+ Flower Embroidery Patterns. If you need help with any of the stitches, I have video guides on my embroidery stitches guide page.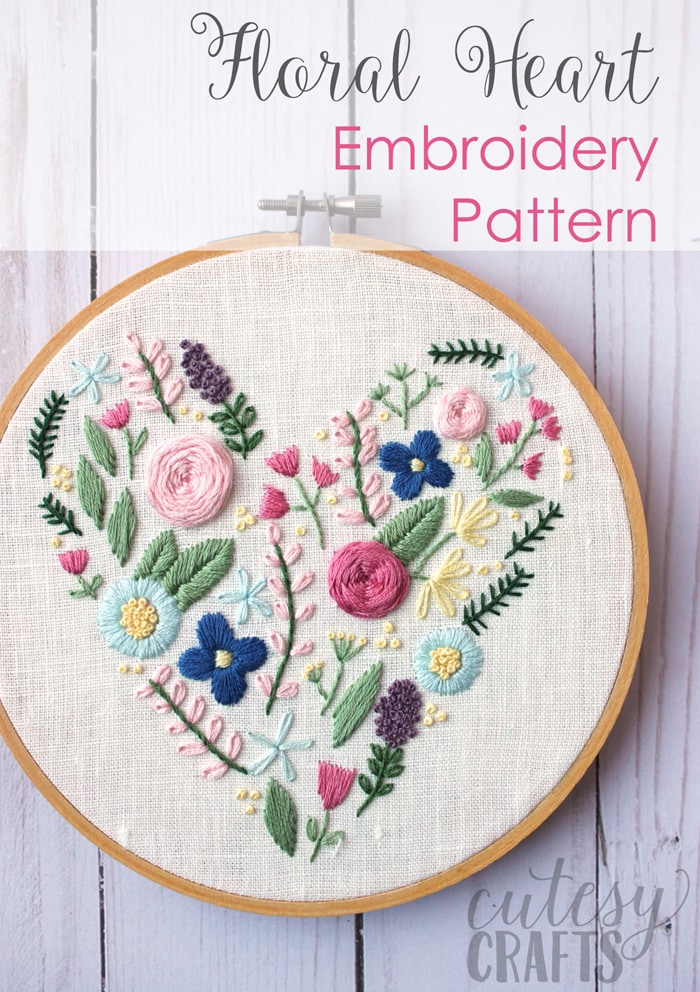 You can leave this embroidery pattern in the hoop, like I did, or stitch it on a pillow or tea towel. The flowers are so pretty!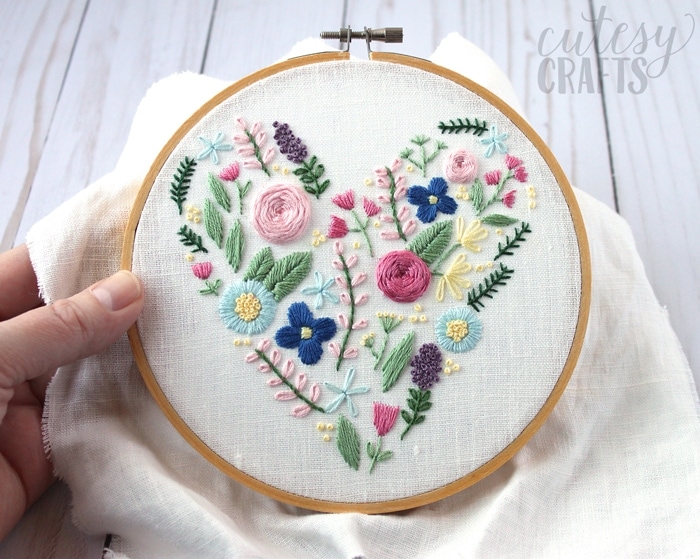 To stitch this heart flower embroidery design, you'll need: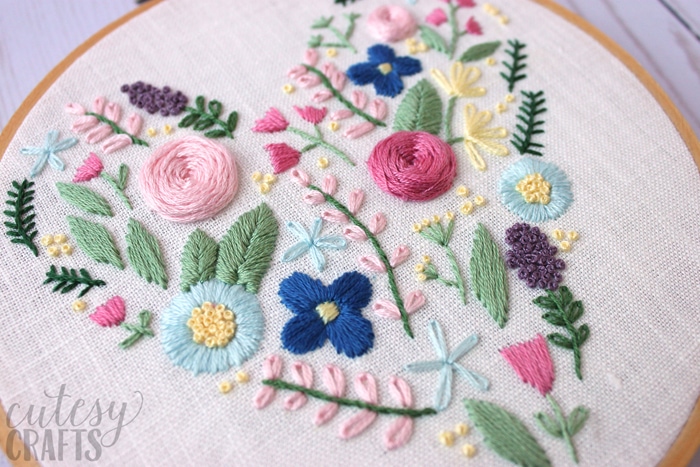 All of the stitches are listed on the pattern. I staggered the ends of the small pink flowers to make them look more natural. The satin stitch on the light and dark blue flowers can get a little tricky with the curves. I find it's best to break the shape into smaller sections and fill them in. Take a look at the videos in my Unicorn Embroidery Stitch-Along to see video tutorials for those flowers.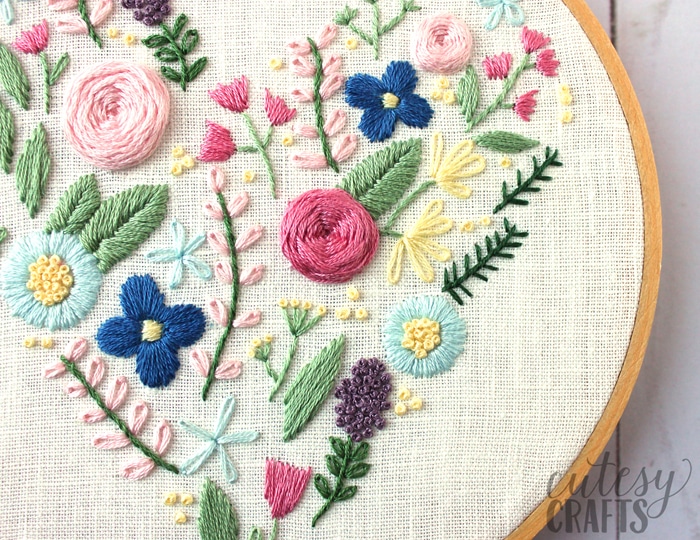 None of these flowers are anything specific, so feel free to change up the colors and make it your own. I used multi-colored floss for wagon wheel flowers on my blue floral embroidery pattern, and they look so pretty. They are my favorite kind of flower to stitch.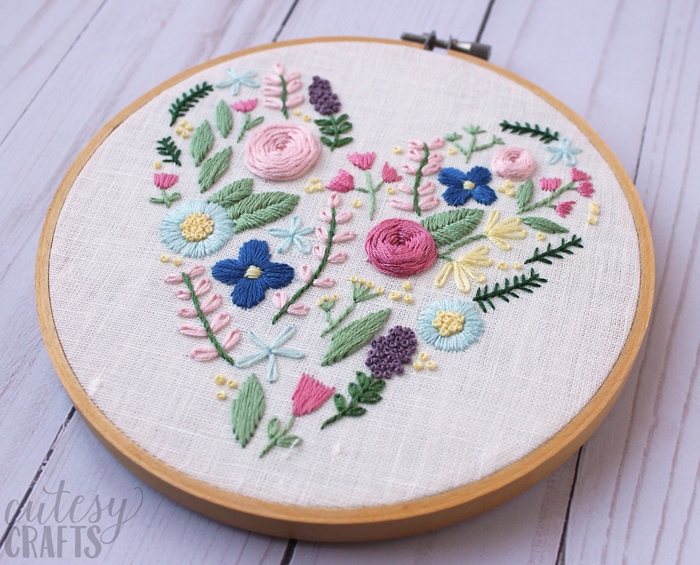 Hope you enjoy stitching up this pretty heart flower embroidery design! What's your favorite embroidery stitch?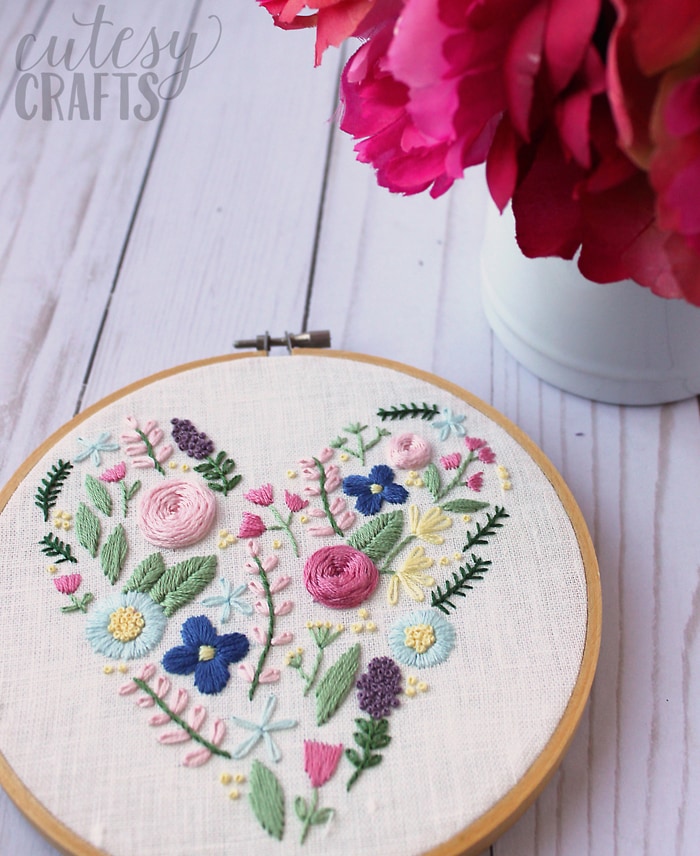 Get the free pattern!
To download the free hand embroidery pattern, enter your information in the form below or click here to subscribe to my newsletter. It's free, and I'll keep your email address safe. You can also unsubscribe at any time.
Check out these other hand embroidery designs:

Floral Unicorn Embroidery Pattern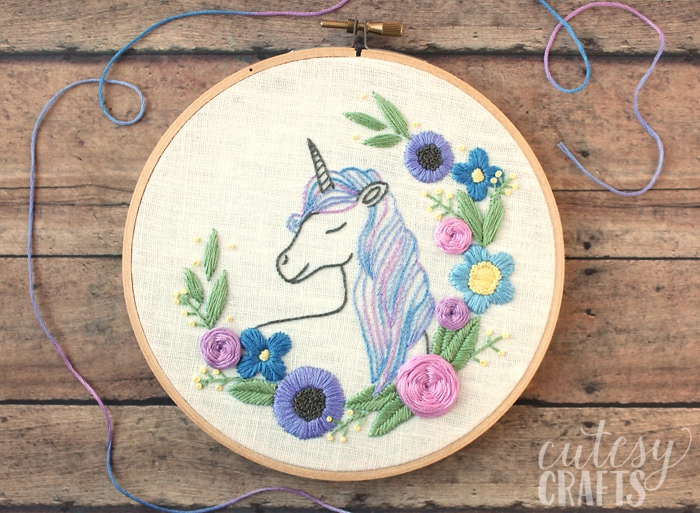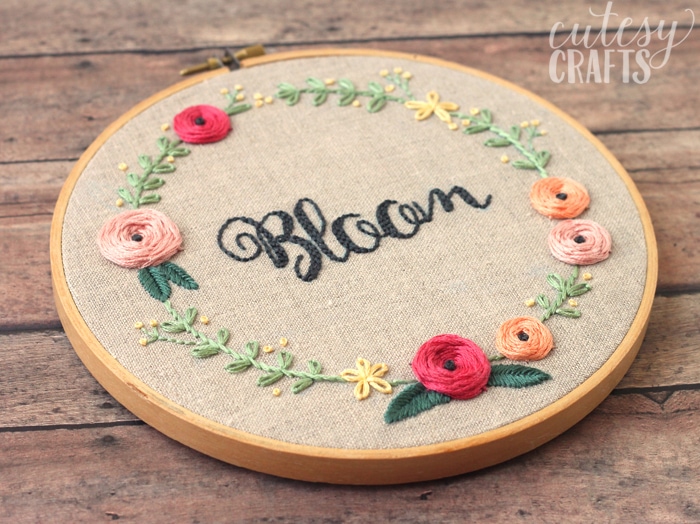 20+ Flower Embroidery Patterns