I was going through some old photos and realized that I never shared Austin's funny baby costume from a few years ago. It's way too cute not to share, so better late than never. I created some templates, so you can make this game boy baby costume yourself. It's so easy and inexpensive to make! It also makes a great last minute baby costume.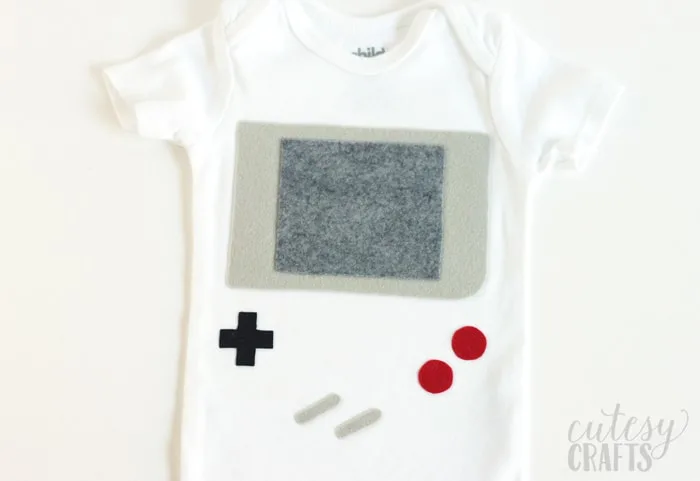 So apparently I was stressed with a baby on the night of Halloween and I only got this one picture of him wearing. it. Haha! He looks scared. Still cute though! Awe, I miss him being so little!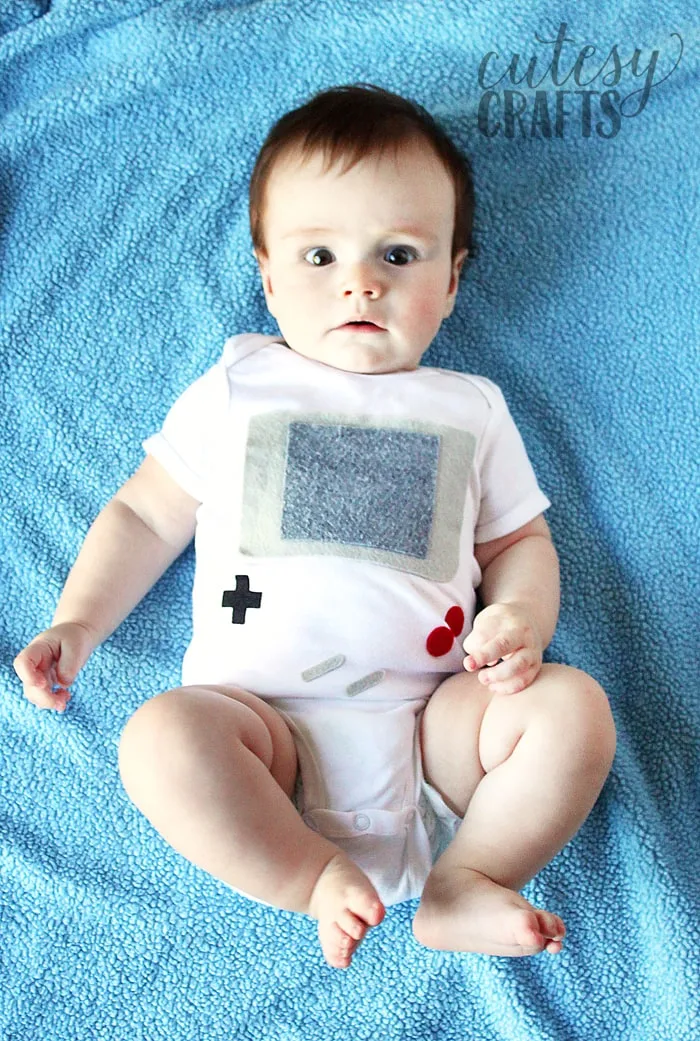 To make this funny baby costume, you'll need:
free templates (instructions to download are at the bottom of this post)
white onesie
felt – light gray, dark gray, black, and red
Heat n Bond
scissors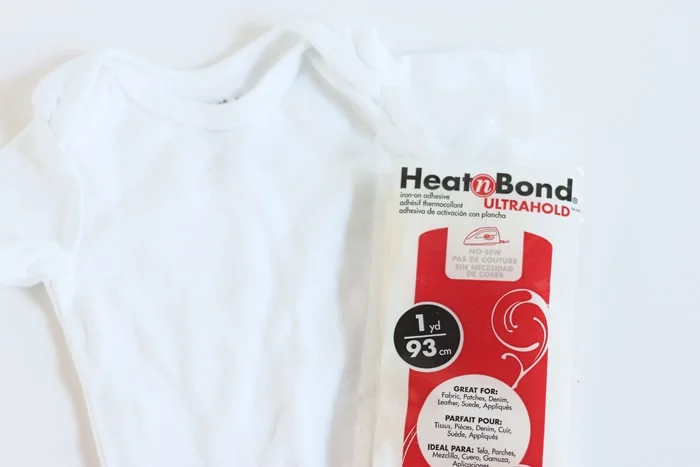 You can make this costume no-sew by using Heat n Bond Ultrahold, but the pieces won't stay on very well. Since the onesie is stretchy, the fabric will stretch under the felt, and the edges will peel up. Fine for a one night costume, which is what I did. You can use Heat n Bond Lite if you would like to try sewing the pieces on instead. The templates I created were for my 6 month old, so you might need to print the file out at a different size, depending on the onesie you use.
First, trace the templates on the paper side of the Heat n Bond. Note that the pieces on the pattern are reversed.
Iron each piece of Heat n Bond, paper-side-up, onto your felt.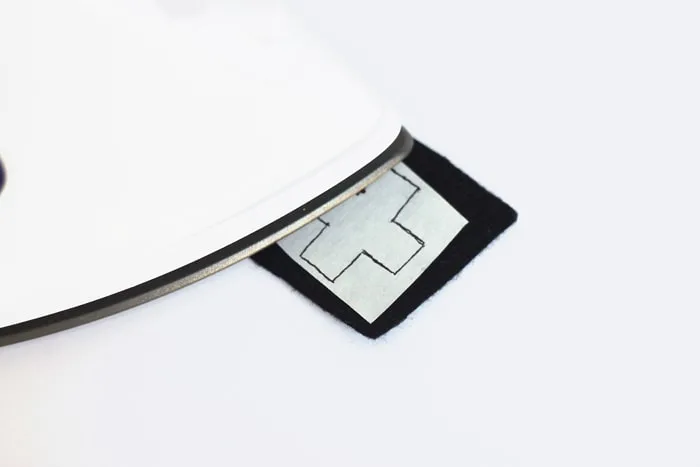 Cut out all of your pieces.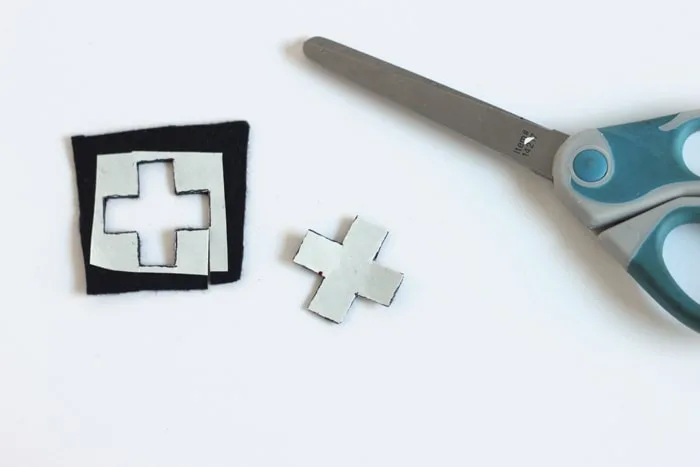 Peel off the paper backing.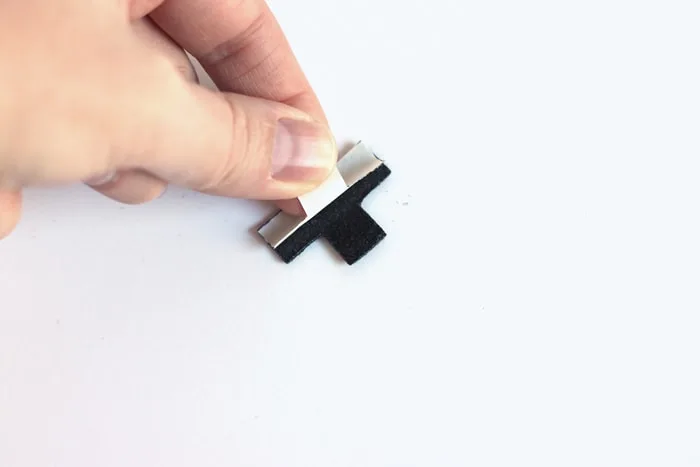 Iron the pieces onto your onesie with the Heat n Bond side down. If you want the pieces to stay, and used the lite Heat n Bond, sew through them.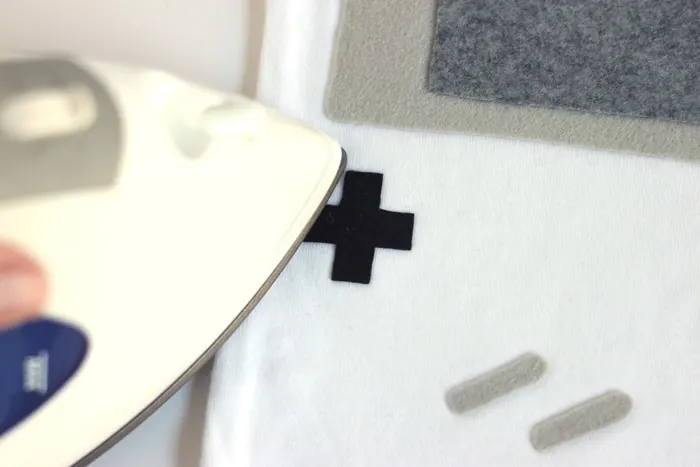 That's it! Such an easy last minute baby costume! My sister-in-law joked that I finally found a way to make my husband want to play with the baby. Har har!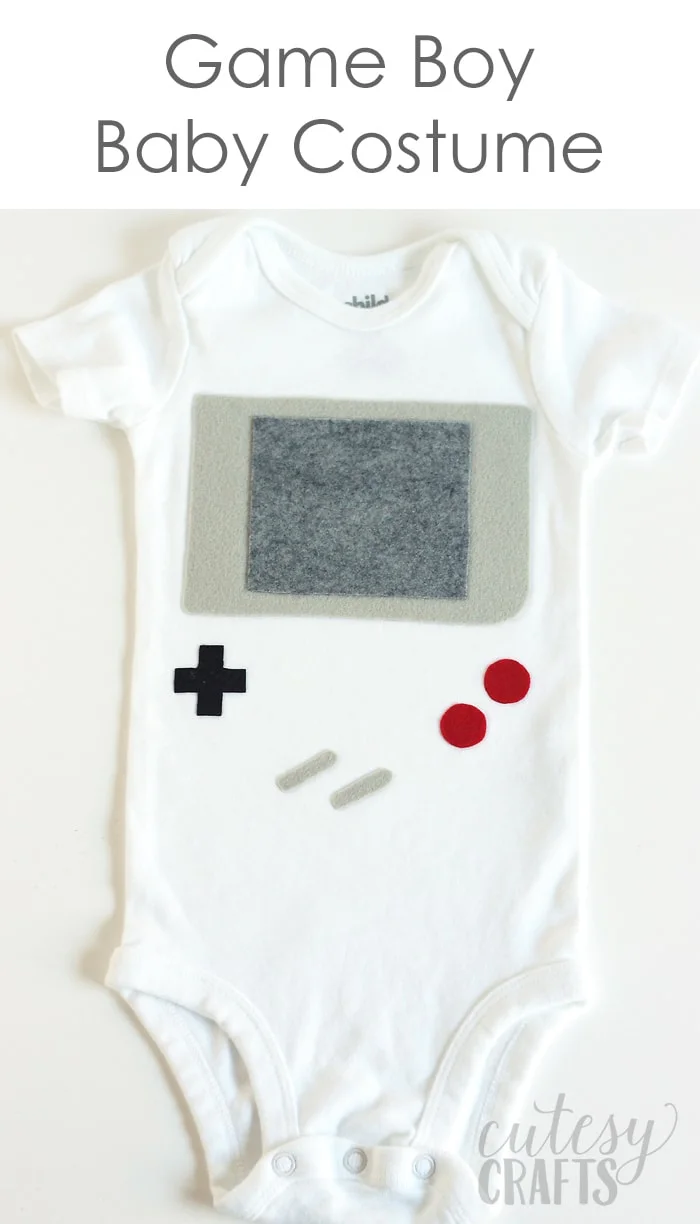 Make sure you take a look at my other Halloween crafts including this adorable diy baby owl costume.
Download the free template by clicking this link.
Take a look at these other simple costumes!
https://twindragonflydesigns.com/beeker-muppet-costume-tutorial/
https://housefulofhandmade.com/easy-diy-moana-costume/
https://www.rachelteodoro.com/2015/10/seriously-easy-halloween-costumes-that.html
https://pagingsupermom.com/easy-cat-costume/
https://sugarbeecrafts.com/no-sew-diy-donut-costume
https://www.madebyaprincessparties.com/create-darling-simple-apron-halloween-costume/
https://craftboxgirls.com/blogs/articles/diy-paint-pallet-costume
https://www.girllovesglam.com/no-sew-mickey-ice-cream-bar-costume-disneyland-treats-costume/
https://www.fleecefun.com/easy-donut-costume-diy-free-pattern/
https://www.shescraftycrafty.com/2017/10/diy-halloween-costumes.html