I'm SOOO glad to be sharing today's post with you. It's a poinsettia embroidery pattern that I started TWO Christmases ago. I don't know why it took me so long to finish. I think it just got pushed aside for other Christmas crafts every year. It's also really big. Anyway, I plan on turning it into a pillow, so I guess it's still not 100% done. It feels good to get the embroidery portion done and posted though.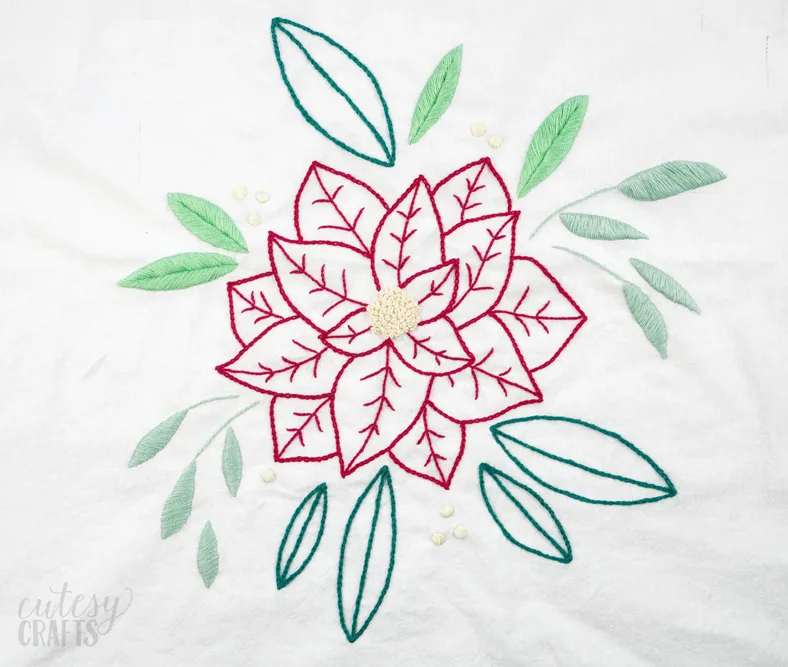 (This post may contain affiliate links, which means I may receive a commission, at no extra cost to you, if you click a link and purchase something that I have recommended. As an Amazon Associate I earn from qualifying purchases.)
To stitch this poinsettia embroidery pattern, you'll need:
free poinsettia embroidery pattern (instructions to download are at the bottom of this post)
large embroidery hoop (I used a 10 inch hoop, and it still wasn't big enough since I plan on using this for a pillow. You can always resize the pattern before printing to make it fit inside a hoop.)
white fabric – I used a tea towel
embroidery floss (Colors listed on the pattern.)
transfer materials (I used FriXion pens. Take a look at some other methods on my How to Transfer and Embroidery Pattern post.)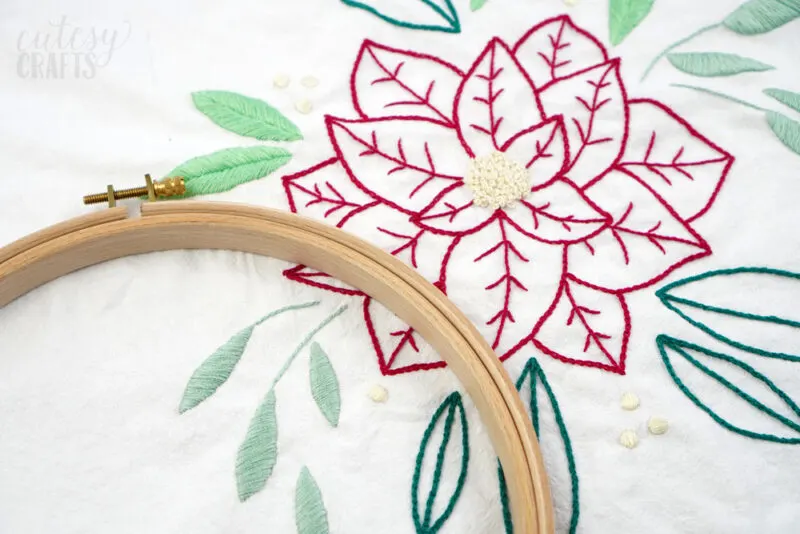 I love the texture a bunch of French knots add to the center of a flower.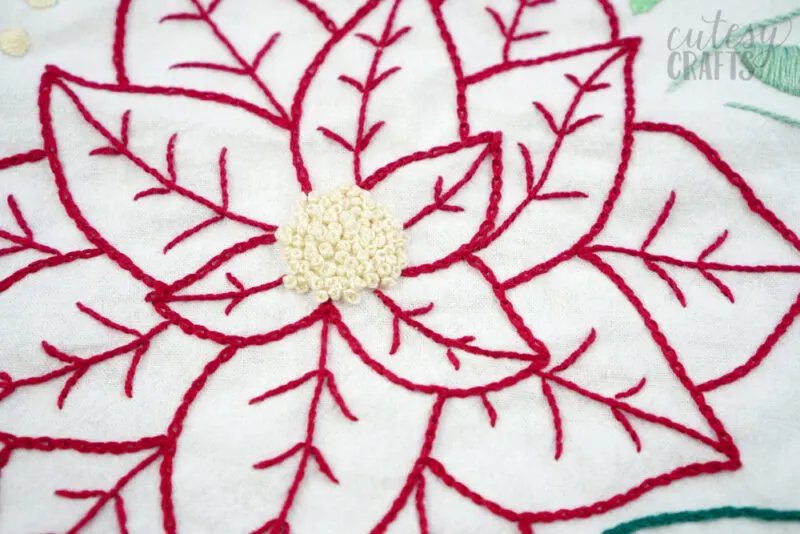 I used a chain stitch for the outline of the flower petals, which was fun since I don't get to do that one very often. I used different stitches for the leaves. Some were done with a fishbone and some with satin.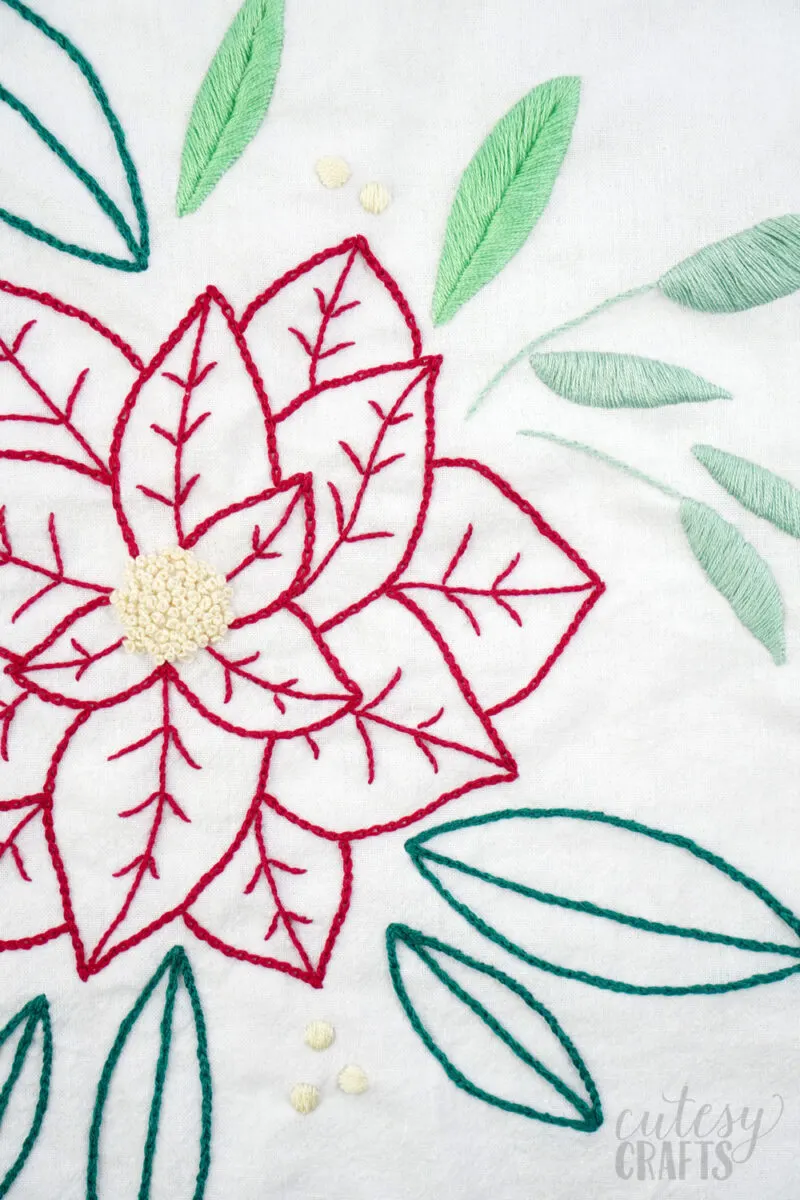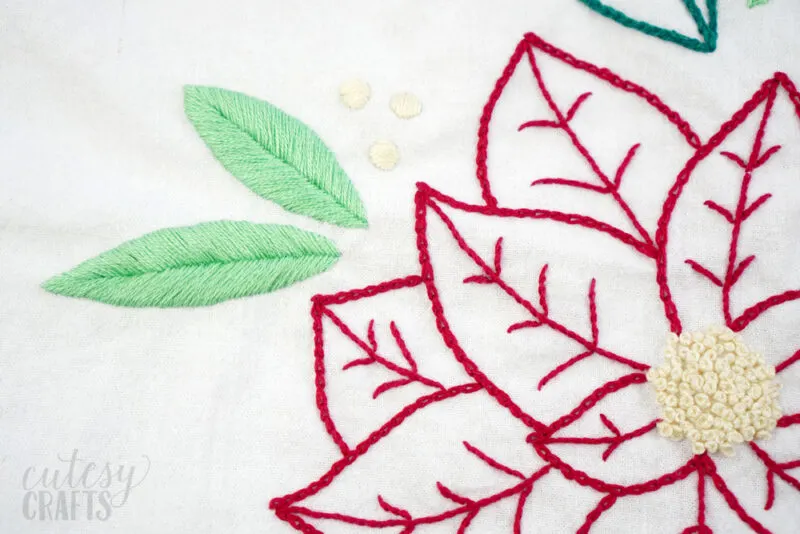 These leaves were too big to fill in, so they got outlined in a split stitch. I didn't realize how similar a split stitch and a chain stitch could look. I guess technically they are kind of similar, just executed differently.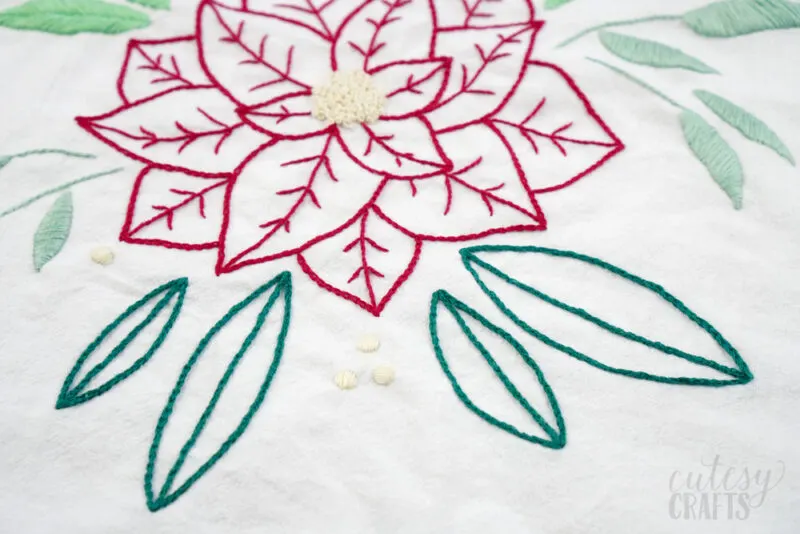 Get the free poinsettia embroidery pattern!
To get the password, enter your information in the form below to sign up for my free email newsletter. You will get an email with the password. Already subscribed but forgot the password? No need to subscribe again! Every email newsletter I send has the password in it, so check the latest one.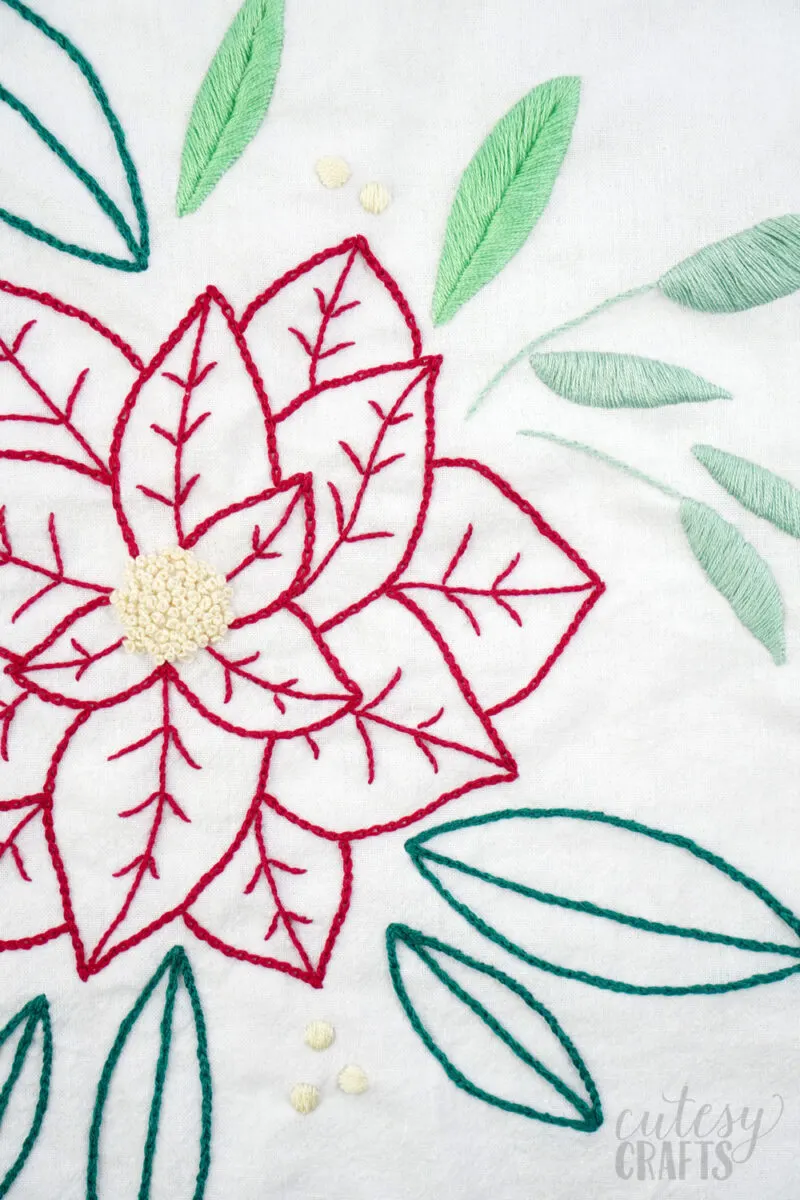 I think you'll also like my embroidered Christmas ornament bicycle.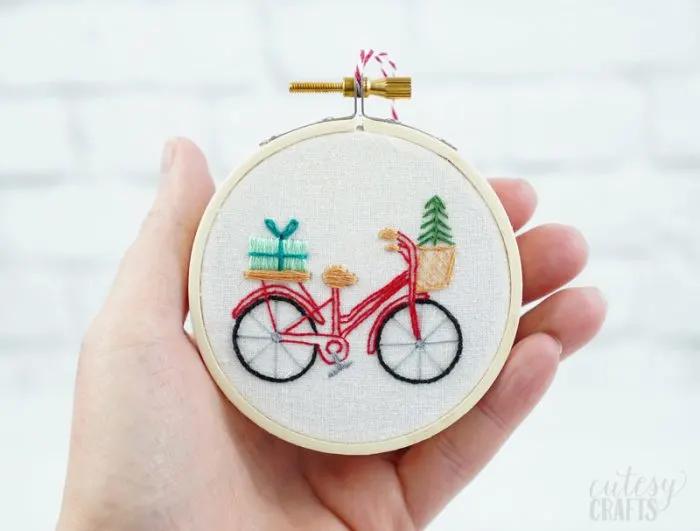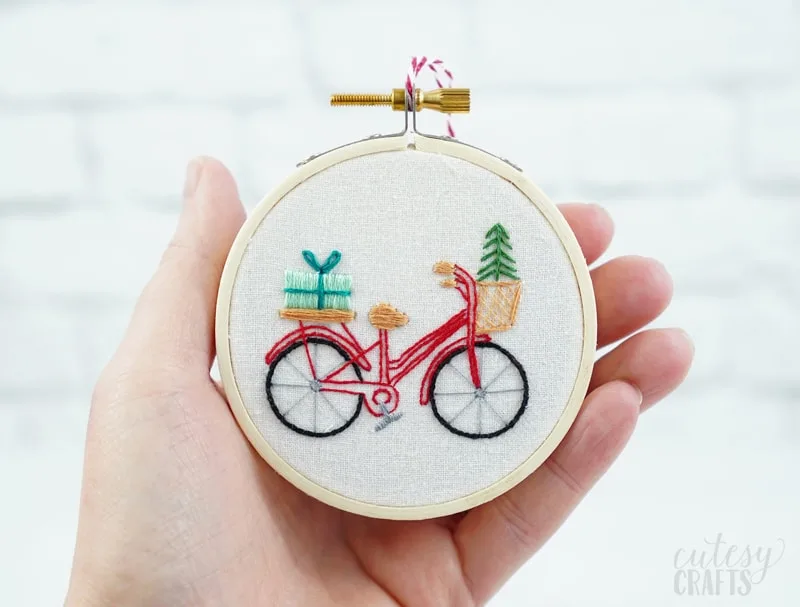 And this Christmas embroidery pattern ornament.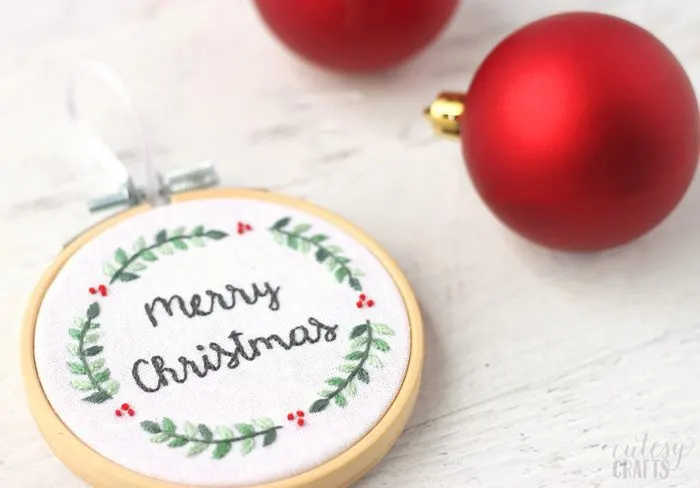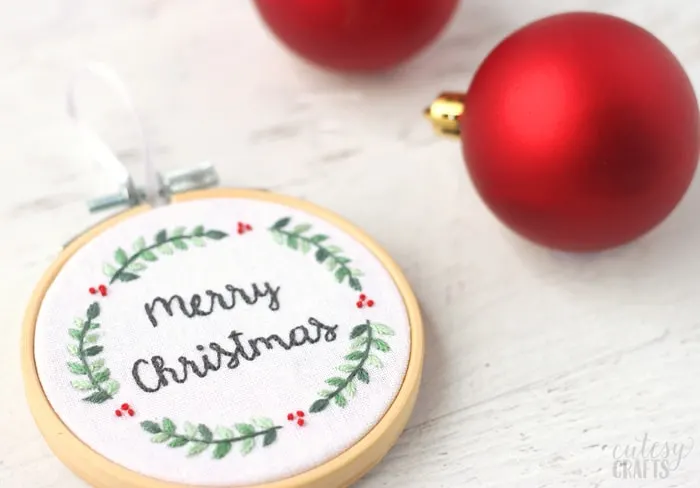 And this free Christmas Deer Embroidery Pattern.