I'm always looking for cute, homemade baby baby gifts. I made this floral name embroidery hoop pattern last year, and it's about time that I made one for a baby boy. This baby embroidery pattern would look adorable in any nursery, and it could be used for a girl too. I decided to keep it in the round hoop because I like the way the circular moon looks with it. You could also mount it on a square canvas like my Succulent Embroidery on Canvas.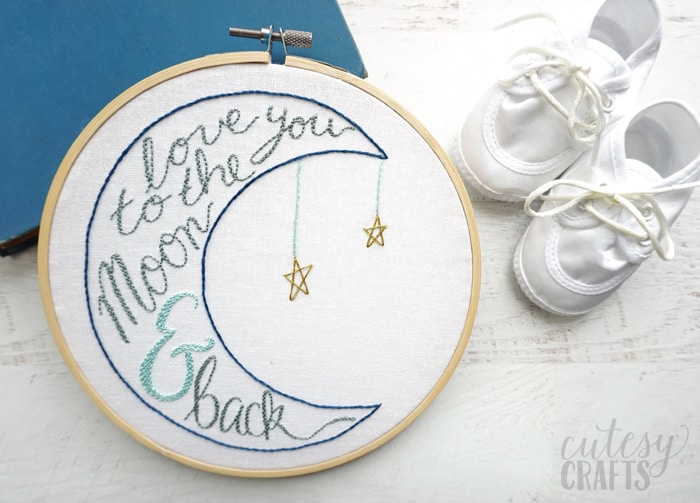 To stitch up this baby embroidery pattern, you'll need:
7 inch embroidery hoop
embroidery floss – colors listed on pattern
white fabric. See my post about best embroidery fabric.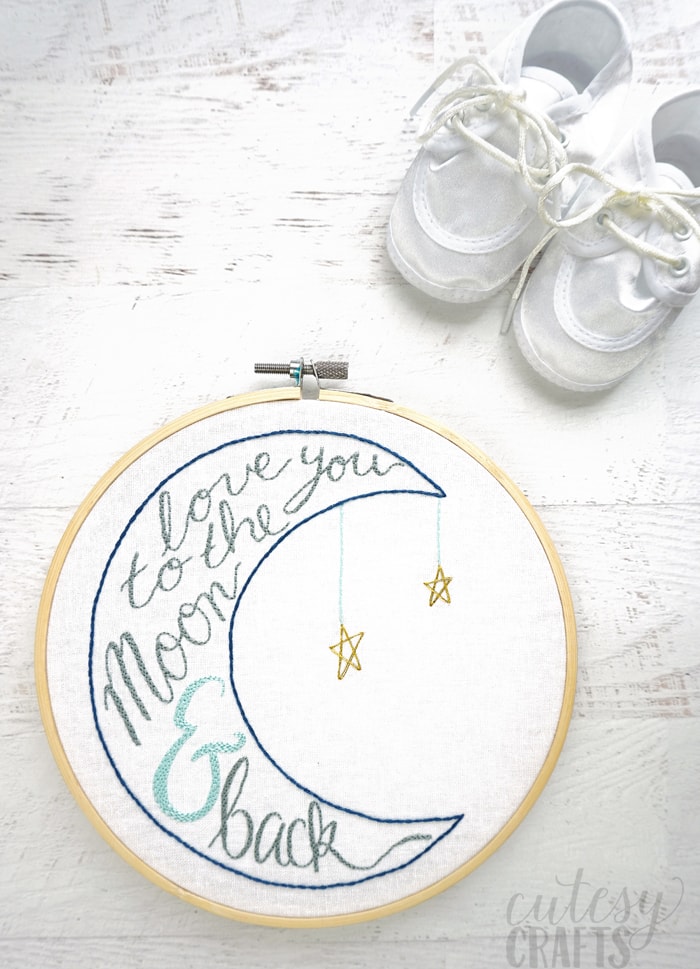 This pattern is pretty straightforward. The words are stitched by outlining them in a back stitch and then filling them in with several rows of back stitch. For a video tutorial, go to my post How to Embroider Letters by Hand. The stars are metallic thread which, I will warn you, can be a bit of a beast at times. If you are a beginner, you can always switch that color out for something else.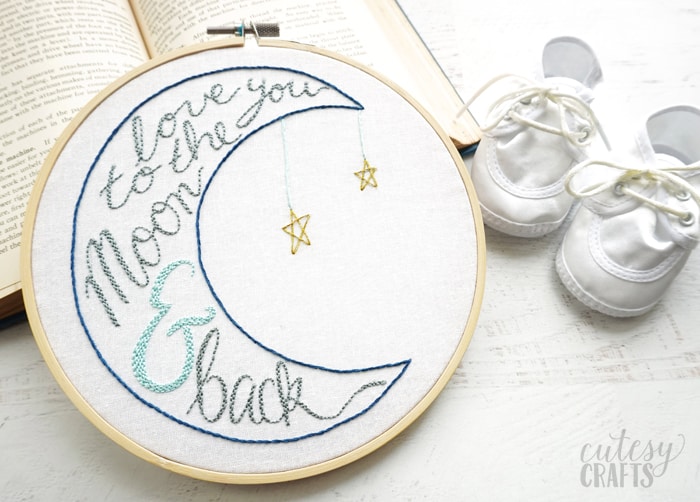 I hope you get some good use out of this baby embroidery pattern. It would make such a lovely baby shower gift!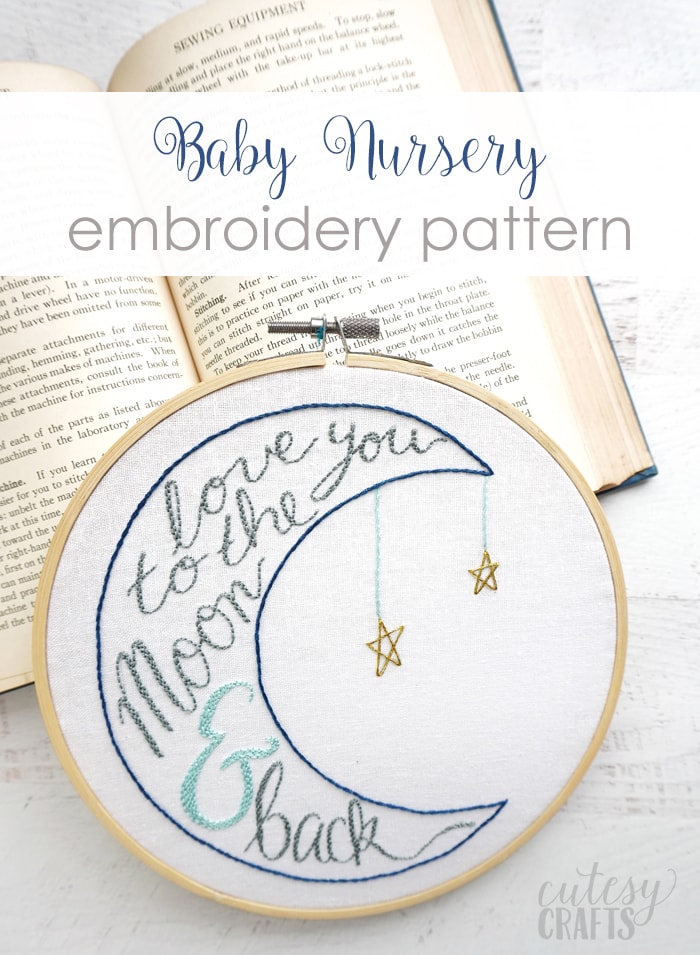 Make sure you take a look at all of my free embroidery patterns. If you are new to embroidery, you'll love my How to Embroider for Beginners series.
Get the free baby embroidery pattern!
To download this free hand embroidery pattern, enter your information in the form below or click here to subscribe to my newsletter. It's free, and I'll keep your email address safe. You can also unsubscribe at any time.