I've noticed lately that there is a trend in the embroidery world to create hoops with vulgar images or phrases. If you don't know what I'm talking about, do a search on the wonderful internet, and you'll see what I mean. Or maybe don't… some of them are pretty bad. It's such a foreign concept to me. Like who hangs that in their house?! Anyway, I decided to make a hoop that would have a positive message and mean something special to me. I used the words "choose to believe" on this hoop, since that has been my mantra for the past couple of years. It comes from one of my favorite talks, "Choose to Believe" by Elder L. Whitney Clayton. It's a beautiful talk about faith and actively choosing to believe. Of course, you can use whatever words you want for your hoop. I linked to the font below so you can change them. Use whatever inspires you. Just try to keep it classy people! Haha! I created a free embroidery design for this one that you can download at the bottom of this post.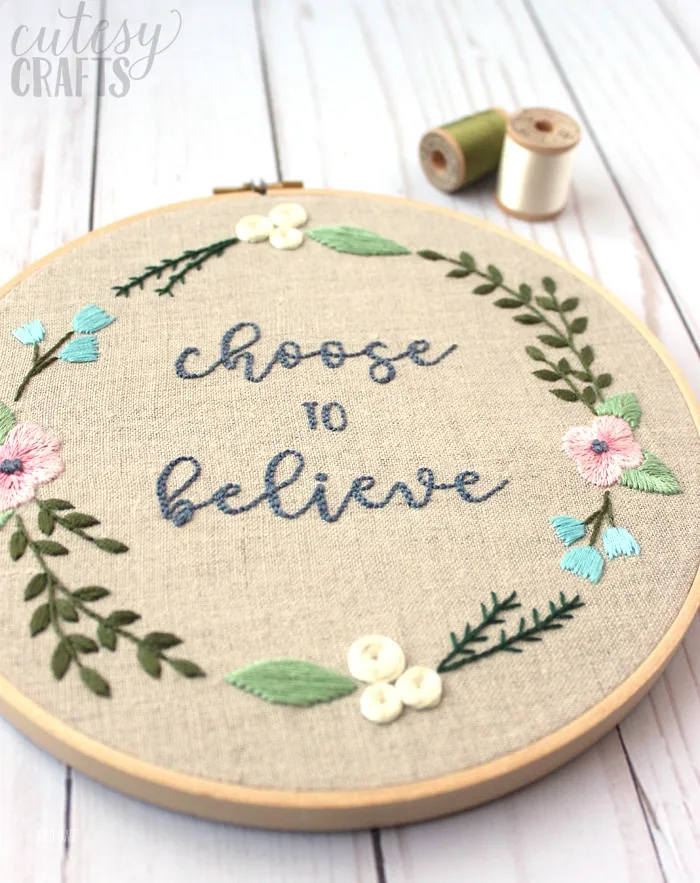 (This post may contain affiliate links, which means I may receive a commission, at no extra cost to you, if you click a link and purchase something that I have recommended.)
To stitch this free embroidery design, you will need:
free embroidery design (instructions to download are at the bottom of this post)
8 inch embroidery hoop
100% linen fabric
embroidery floss (DMC 319, 746, 3766, 317, 776, 3713, 368, and 936.)
carbon paper (optional for transferring pattern)
felt for backing (optional)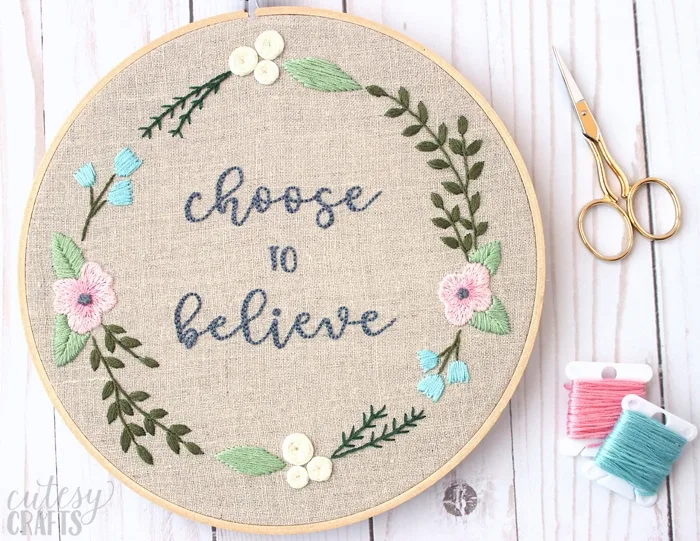 The pink flowers are a little bit more of an advanced move, using a long and short stitch. I used the long and short stitch on this butterfly embroidery hoop. It has some good photos to help you figure it out. If you aren't comfortable with that, you can use a satin stitch or just outline the flowers.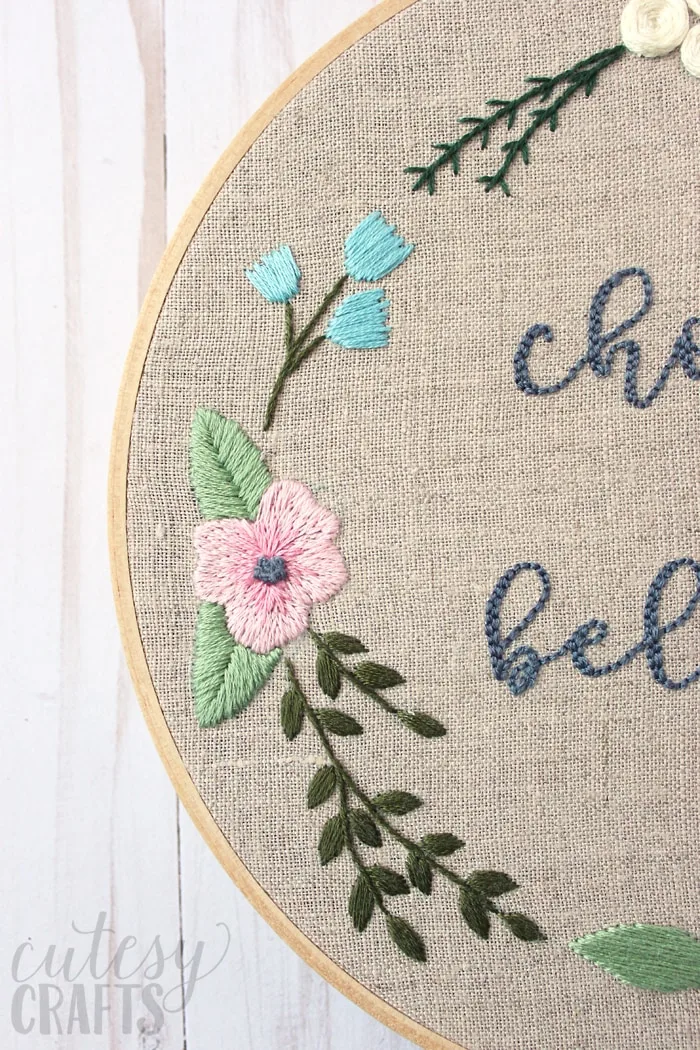 The blue flowers are a satin stitch. As usual, for these flowers, I like to stagger the length of the stitches to make them appear more natural.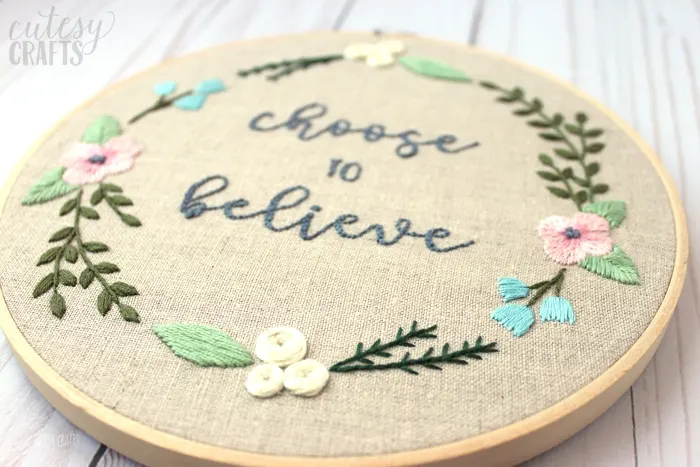 The words are a back stitch. I did two rows on the thicker parts of the font. If you want to change the words, the font I used was Stea. Look at my post on how to embroider letters by hand to see a video tutorial.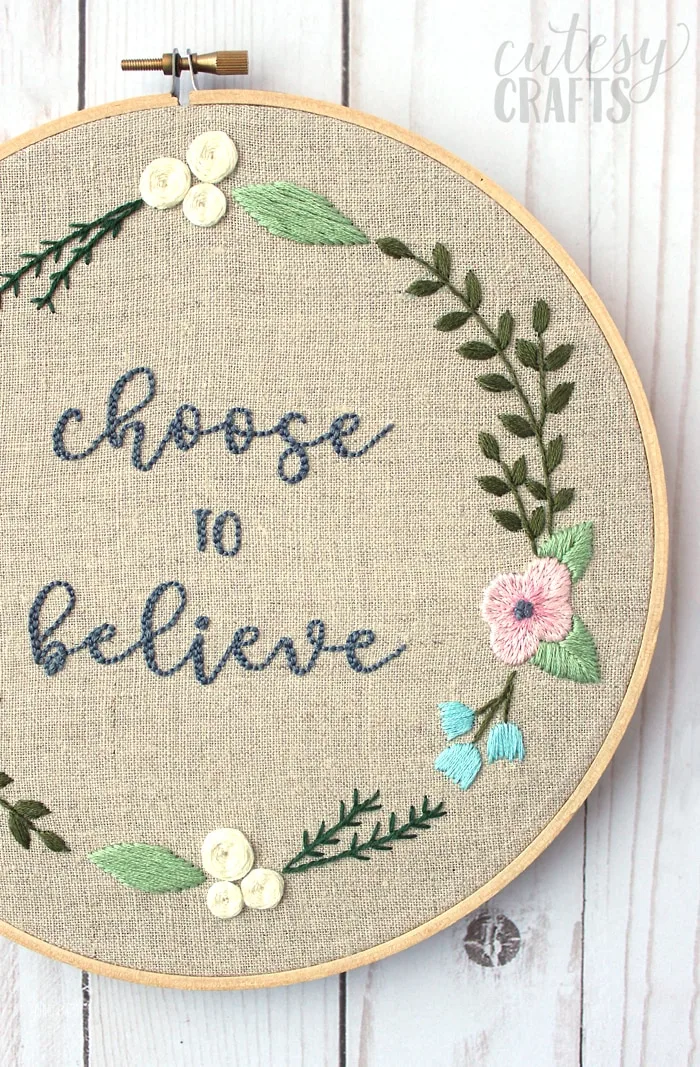 I hope this hoop makes you to think of a phrase or word that inspires you. I'd love to see your creations using this pattern!
Get the free Choose to Believe pattern!
To get the password, enter your information in the form below to sign up for my free email newsletter.
You will get an email with the password. Already subscribed but forgot the password? No need to subscribe again! Every email newsletter I send has the password in it, so check the latest one.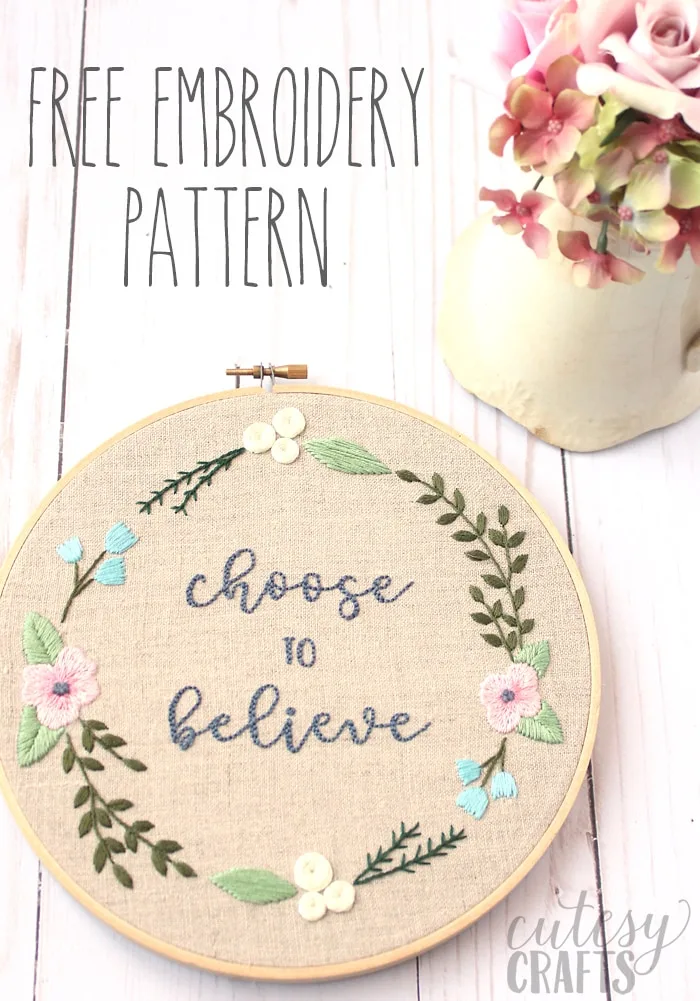 Make sure you check out all of my other hand embroidery designs and check out my stitch library to learn all of the hand embroidery stitches you need to make this free embroidery design.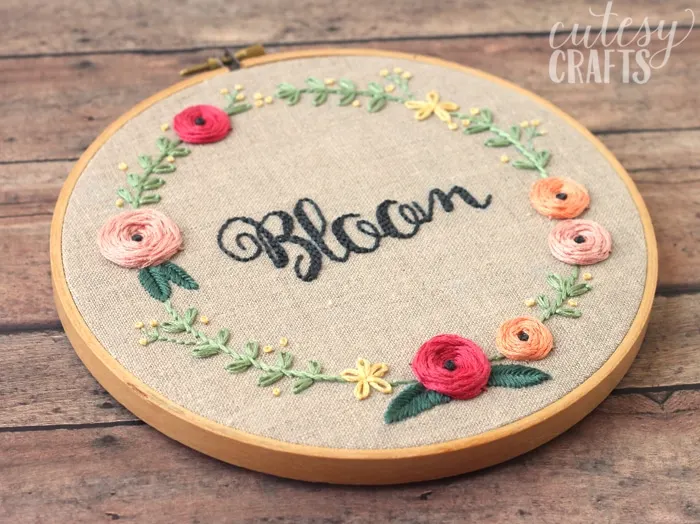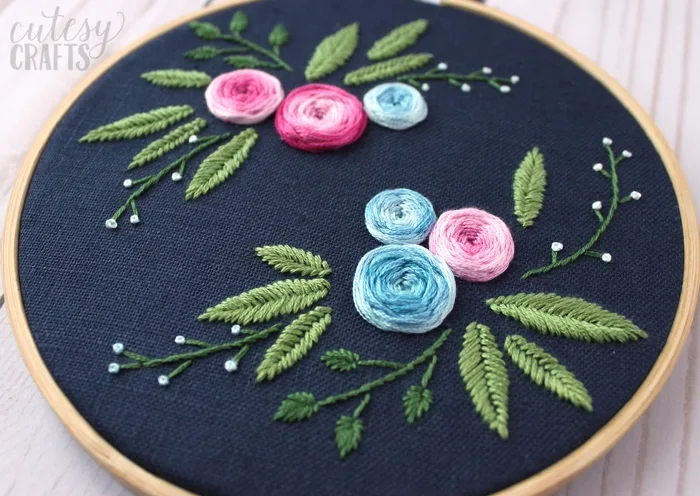 Blue Floral Embroidery Pattern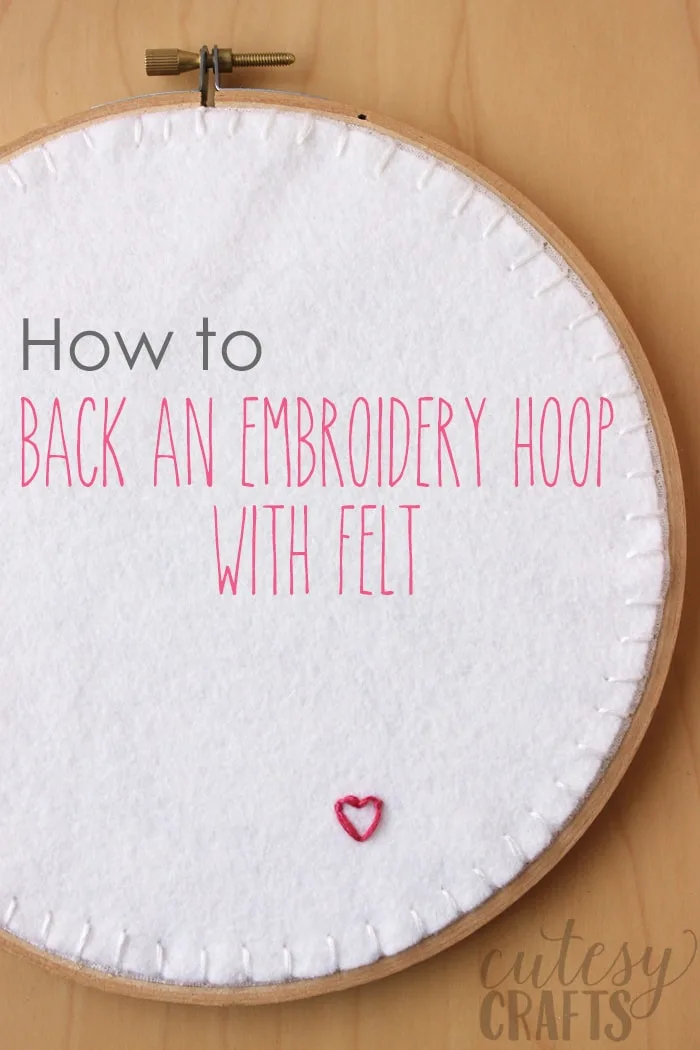 How to Back an Embroidery Hoop with Felt
Cutesy Crafts is a participant in the Amazon Services LLC Associates Program, an affiliate advertising program designed to provide a means for sites to earn advertising fees by advertising and linking to amazon.com. This post contains affiliate links.