This post should come as no surprise. We've been having so much fun making eraser-stamped shirts for every holiday, and you all seem to like them too. So far we've covered St. Patrick's Day, Easter, and 4th of July. I went with something a little different this time, and made two different sizes of bats instead of one. I love how it turned out! Also check out my other post on Halloween Crafts for Kindergartners!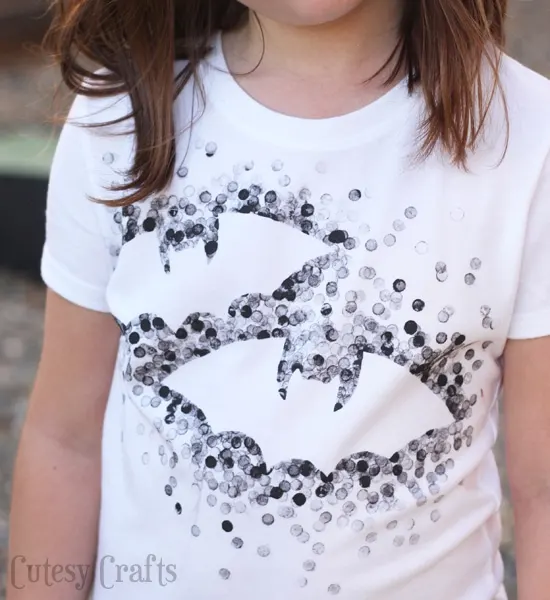 Audrey loves it too!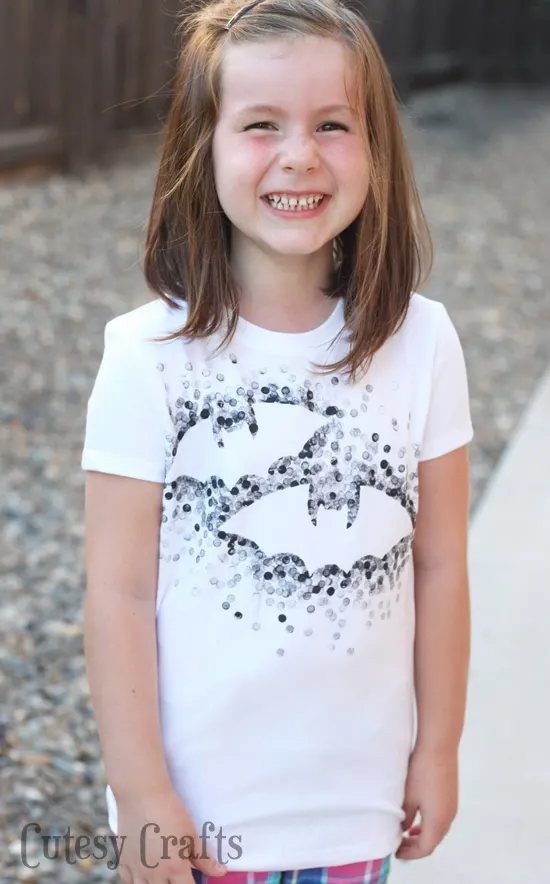 To make this shire, you'll need:
a shirt
Freezer Paper (I got mine at the grocery store)
fabric paint
pencil with an unused eraser
Trace both bat patterns onto the NON-shiny side of freezer paper.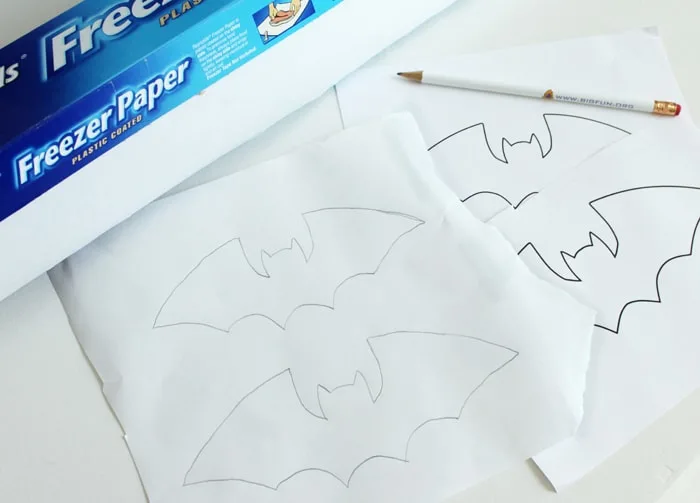 Cut out the shapes.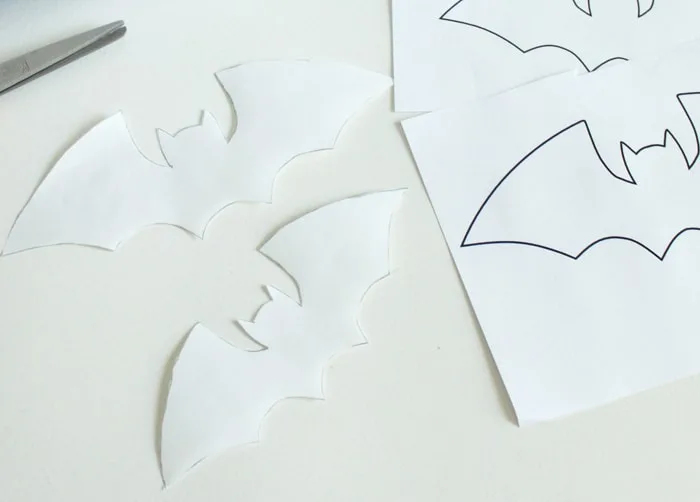 Put the bats on the shirt, shiny side down, and iron them on.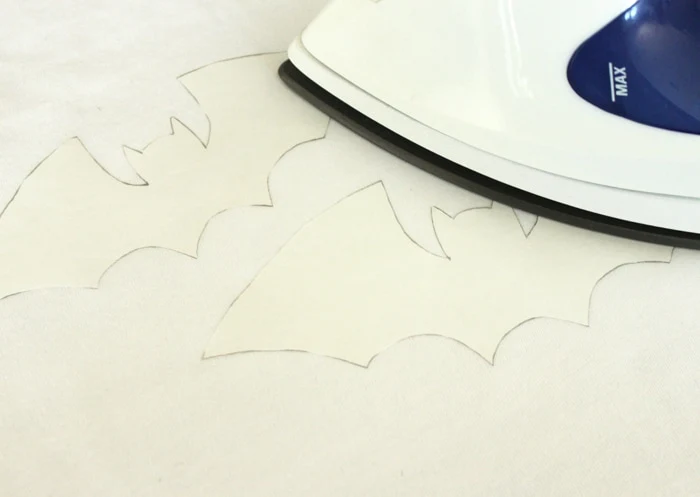 Dip your eraser in some paint and stamp around the bats. Put another piece of freezer paper inside of the shirt to keep the paint from bleeding through.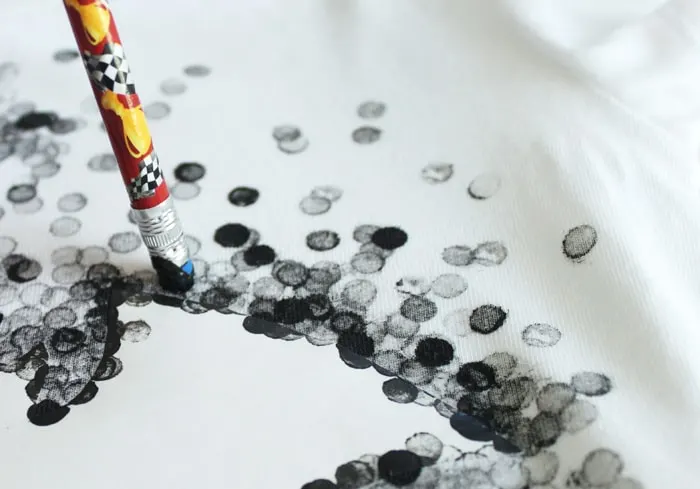 I like to have the dots closer together around the bats, and then fade them out.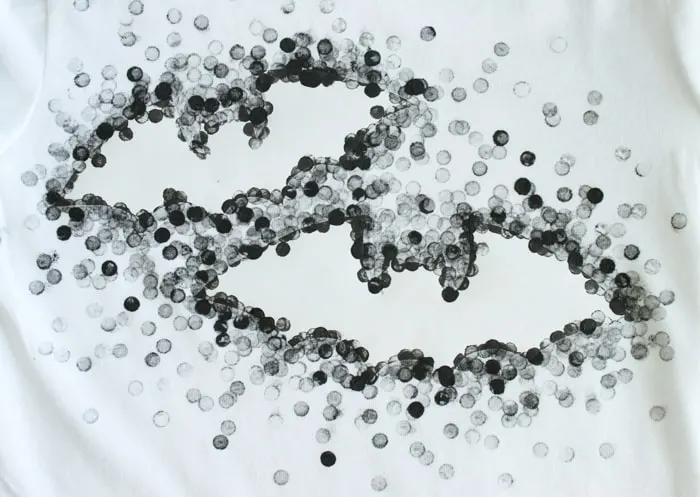 Let the paint dry, and then peel off the freezer paper. Heat set the paint by ironing or throwing it in the dryer.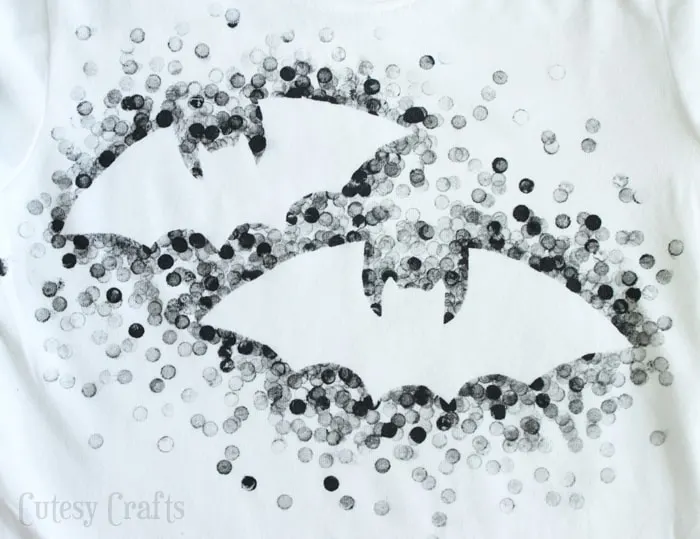 And you're done!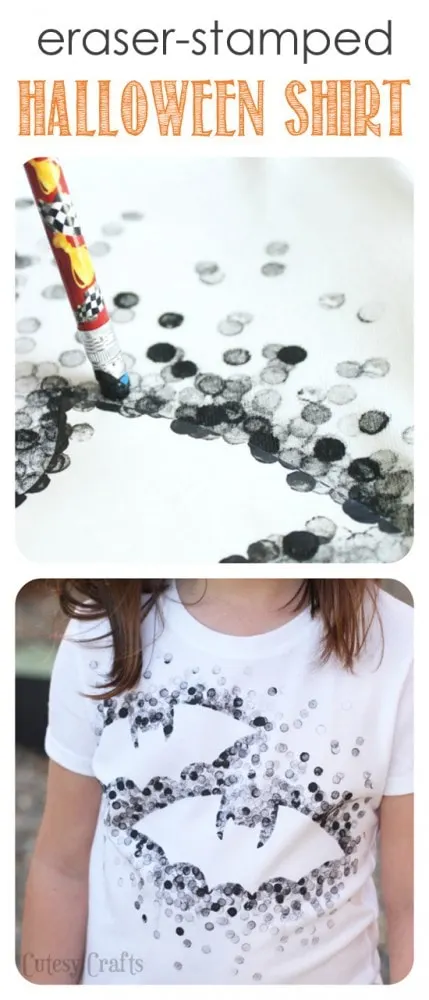 And make sure you check out these other great Halloween projects from my bloggy friends. You'll love their blogs!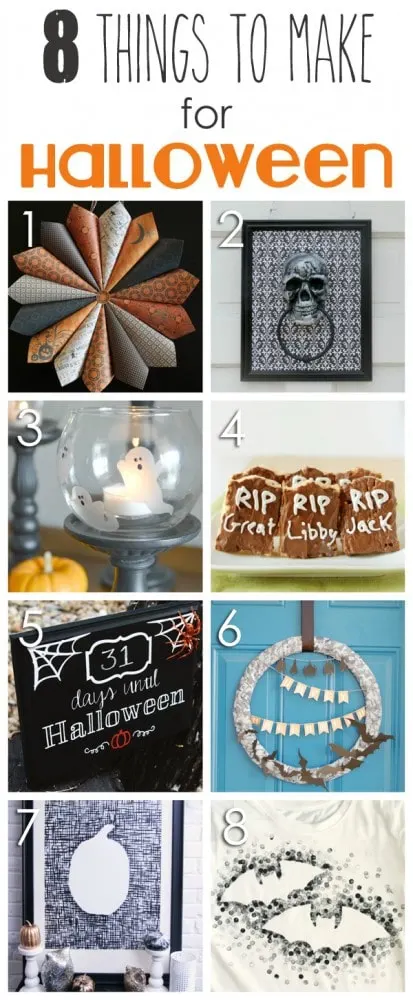 1) Halloween Paper Wreath by Cook and Craft Me Crazy
2) Knock If You Dare by From Wine to Whine
3) Spooky Ghosts Etched Votives by Tiny Sidekick
4) Rice Krispy Treat Tombstones by Play. Party. Pin.
5) Countdown to Halloween Sign by Lil Mrs Tori
6) Bat Wreath by Whistle and Ivy
7) Black and White Pumpkin Painting by Homemade Ginger
8) Eraser-Stamped Halloween Shirt by Cutesy Crafts
And look! I also put the same design on a trick-or-treat bag!