You already know how much my girls LOVE playing dress up. A couple years ago I made these princess crowns for Audrey's birthday. Well, now that they are completely FROZEN obsessed, I just had to make up an Elsa crown template. If you've watched the "after the credits" scene from the movie, you know that Elsa does not get her crown back after she throws it. So, I'm just going to imagine that she made a new one out of ice and snow. Hence, the blue. Did I think too much into that? Probably. You can make yours yellow (gold) instead if you want.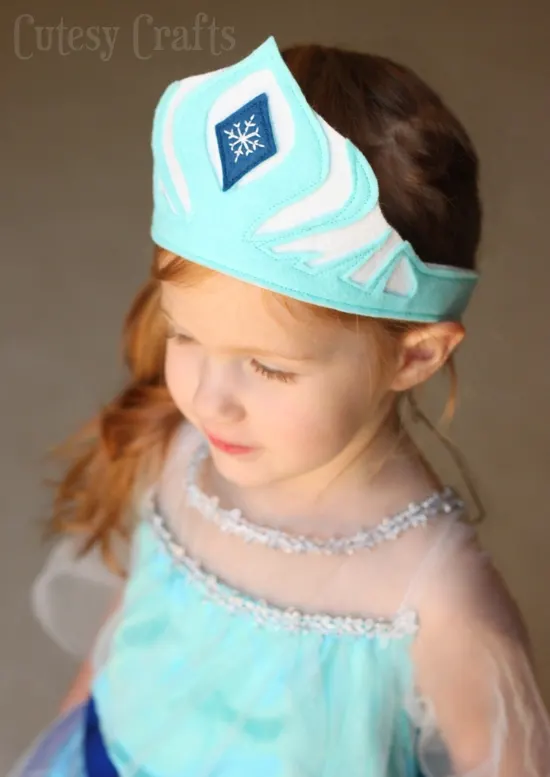 I love these felt crowns because they are easy for the girls to put on themselves, and they aren't constantly falling off.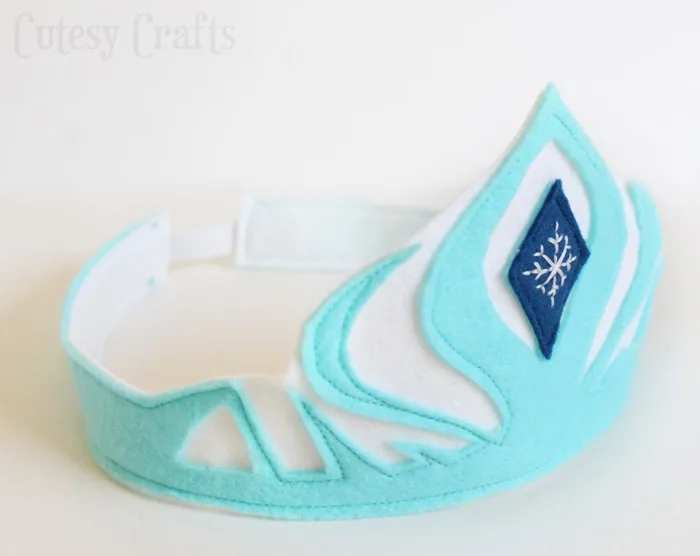 I embroidered a little snowflake on the front. If you aren't confident in your embroidery skills, you can always leave that part out or try cutting one out of felt. A snowflake bead or sequin would be really pretty too.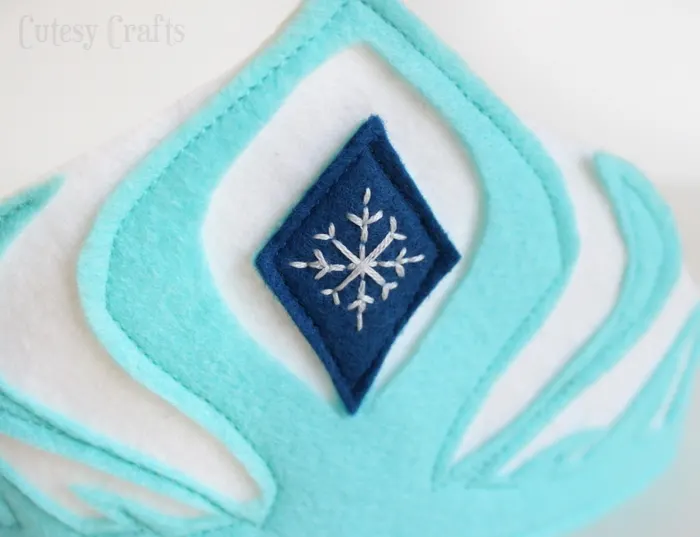 To make this crown, you will need:
felt (I used National Nonwovens in Alluring Aqua, White, and Deep Sea Blue)
elastic
embroidery floss
thread
Cut out the overall shape of the pattern in white and the top layer in blue. Pin the pieces together with the blue on top of the white.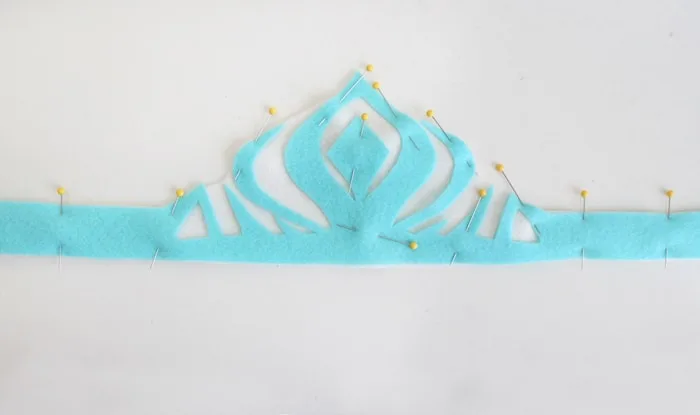 Sew around the edges leaving both ends open.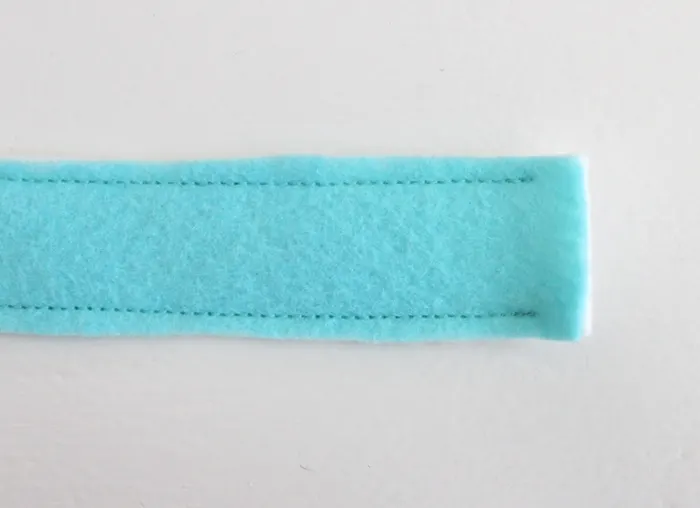 Cut a dark blue diamond the size of the center piece of the pattern. Embroider a snowflake on it.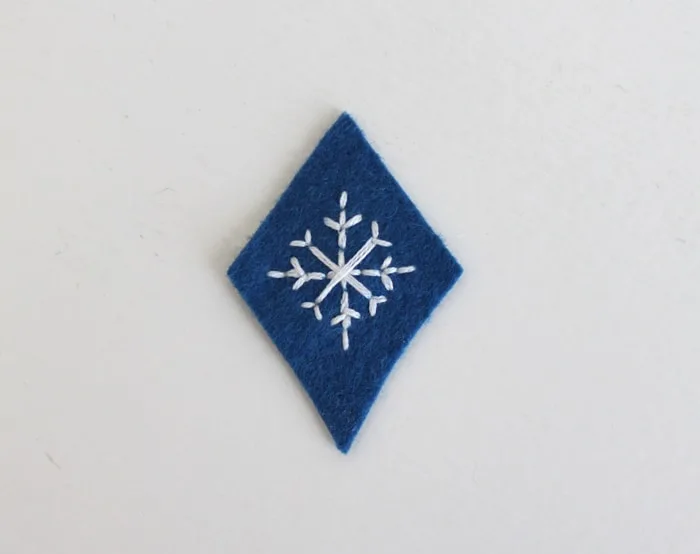 Pin the diamond to the center of the crown and sew it on.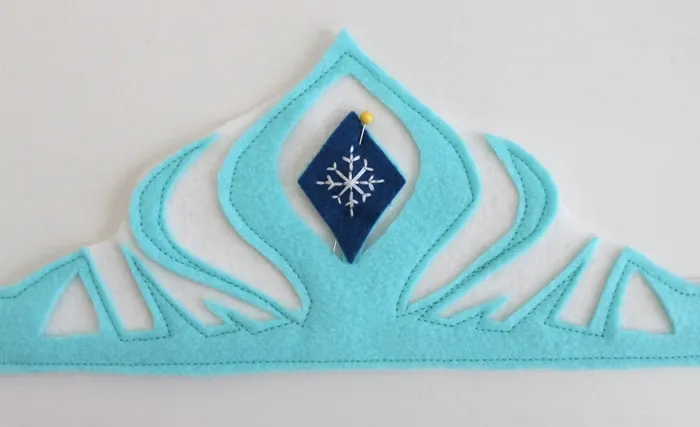 Tuck a piece of elastic into one of the open ends. Sew the opening shut, going through the elastic.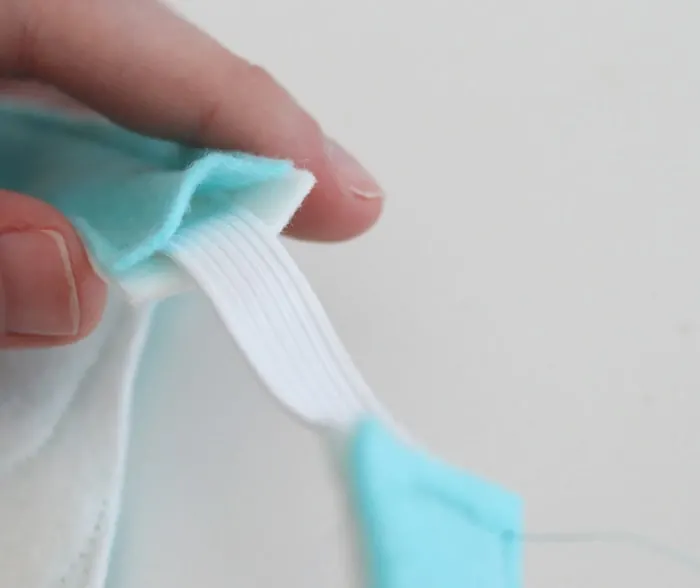 Repeat with the other side, and you're done!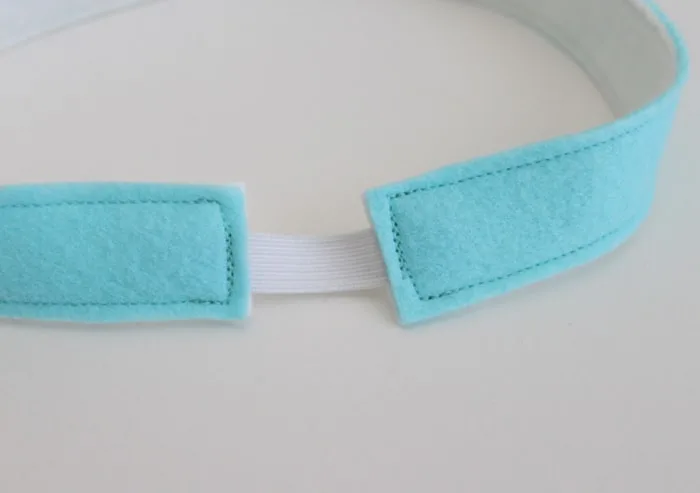 The girls love it! What do you think?