**Edit: I'm so glad everyone likes my princess crowns! I hope you will take a second and click here to subscribe. I've got lots of other templates/tutorials on my blog and more on the way!**
Now… for the moment you've all been waiting for… the felt princess crowns that I made for Evan and Audrey's superhero and princess party! I had a lot of fun designing these, and the girls at the party loved them! Can you tell which one belongs to each princess?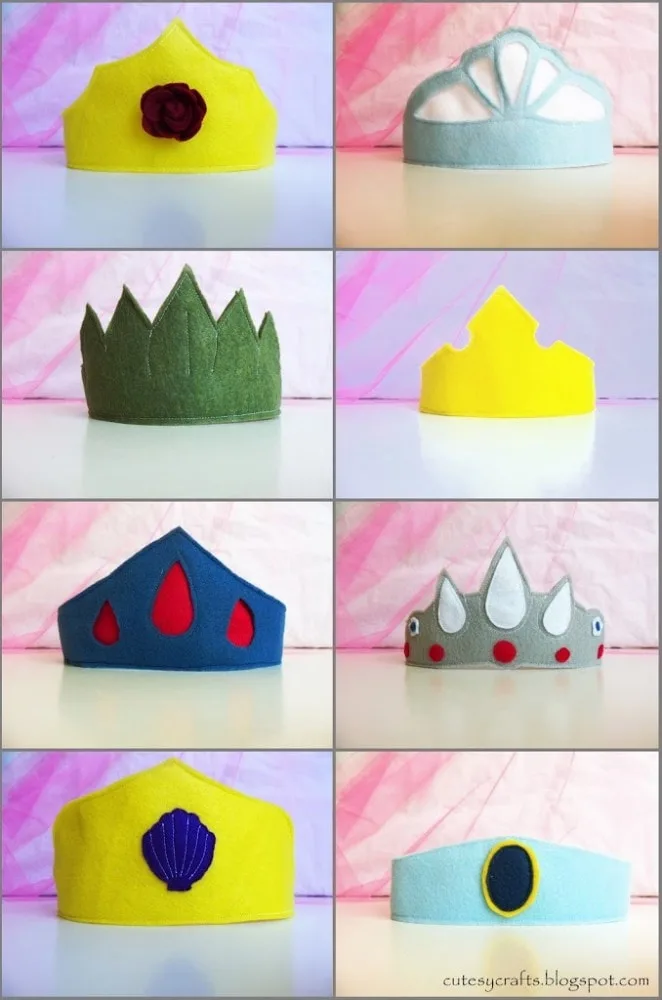 I think these three are my favorite. Don't know if it's because I like the colors or if it's because they took the most creativity.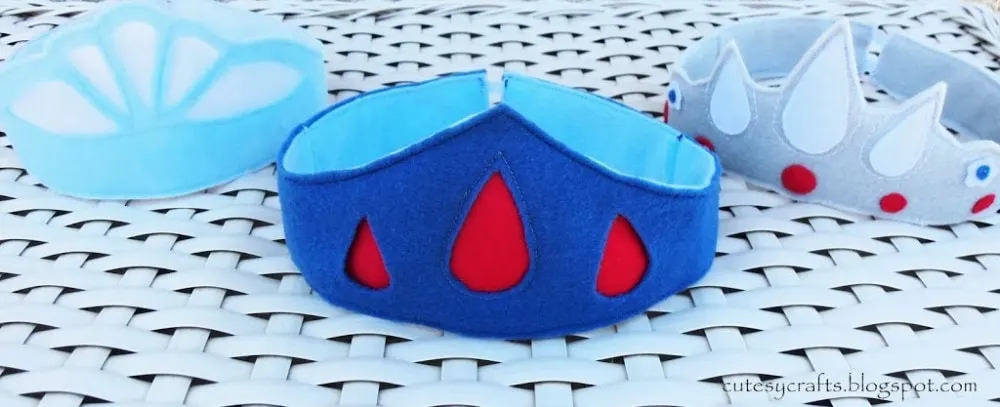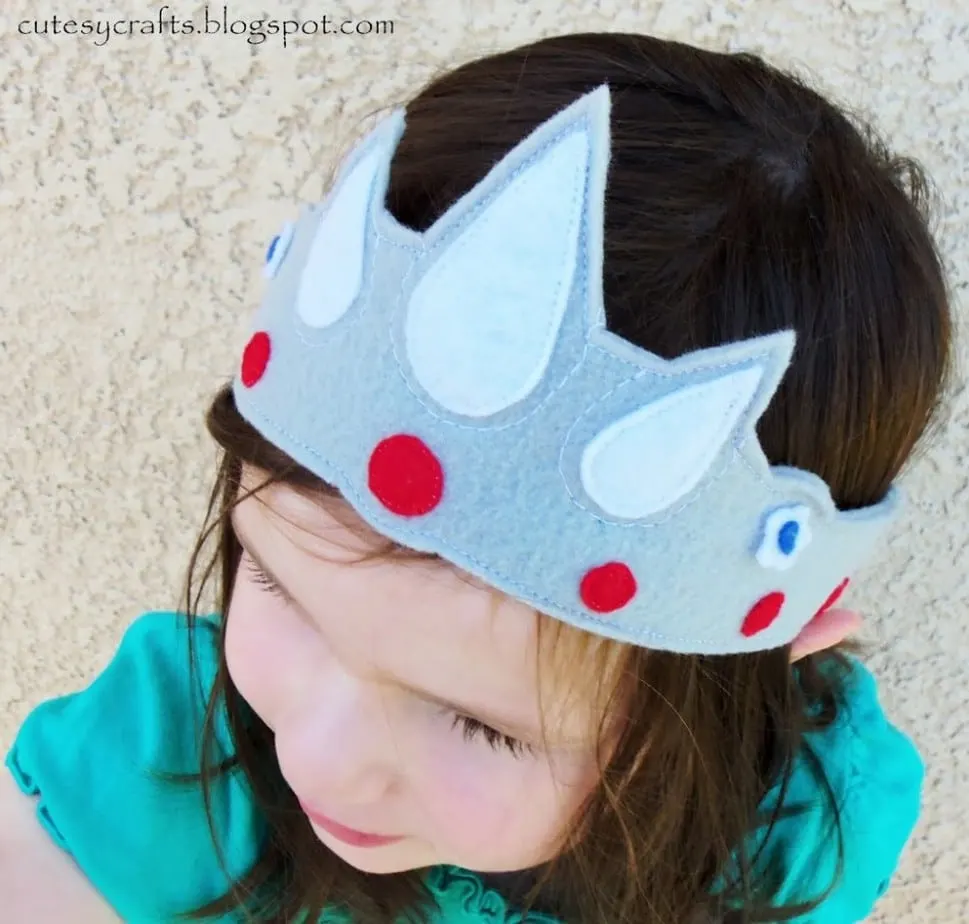 And because I am awesome, I am letting you have the templates that I created for free! Just leave a comment to thank me because I love reading them. Ha ha! Click here to get them. Each template will print out on two pages that you will have to cut out and tape together.
Cut two of the overall crown template in the main color to make them double thick. If you are using small felt squares, you will need to cut out the fabric like the photo below. If you have large pieces of felt you can cut it out as one whole piece. If you have to cut it out in pieces, make sure to cut the four small pieces a little longer than the template so that when you overlap to sew everything together, it's long enough. Oh… and sorry about the blue on blue photos. What was I thinking? It's hurting my eyes! LOL!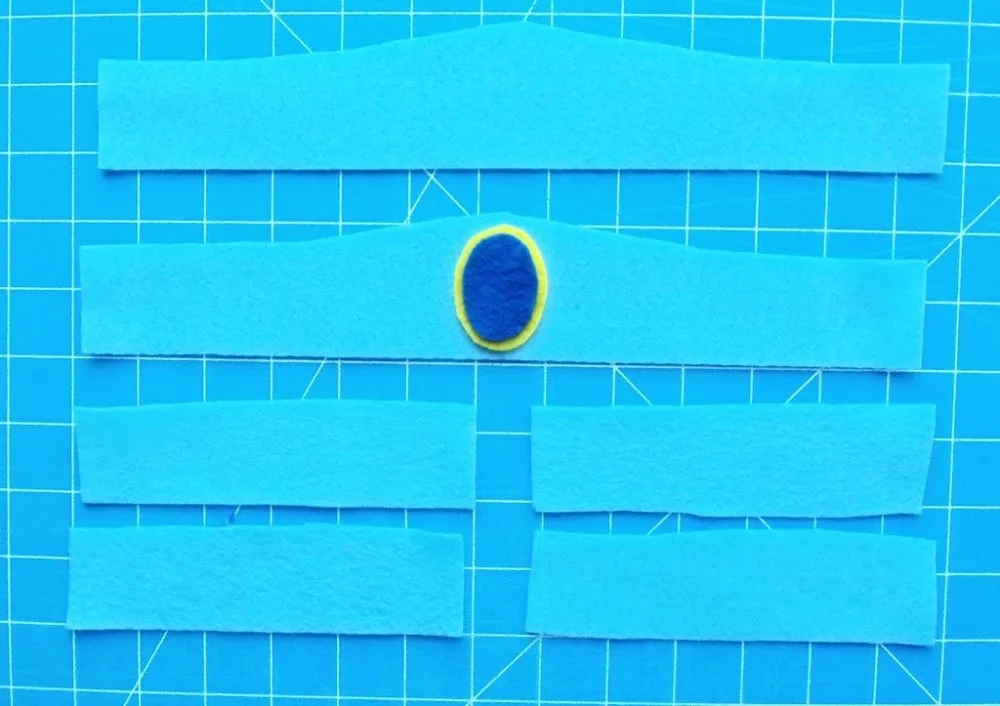 First sew on any embellishments and/or decorative stitching. Note that the Snow White and Cinderella crowns have "windows" to a piece of fabric behind and are not like the others where you have pieces to sew on top. For the rose on the Belle crown, I just looked up how to make a felt rose. There are tons of templates and tutorials to choose from.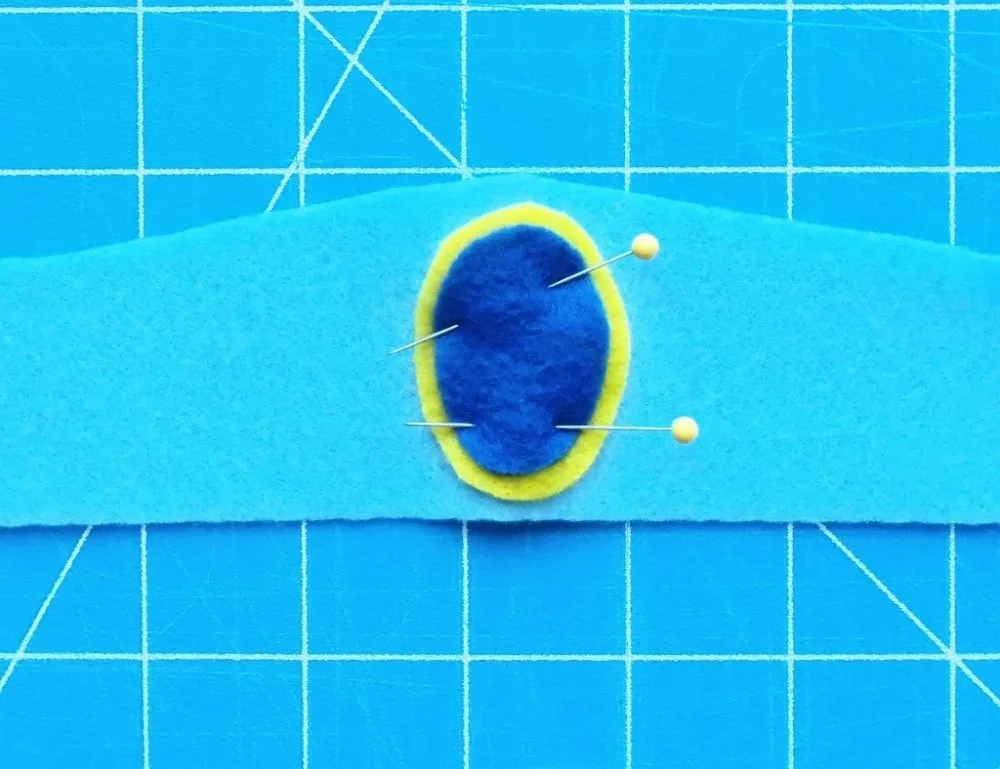 Next pin the top layer to the bottom layer. Notice on the photo below how I overlapped and pinned the side pieces to the main crown.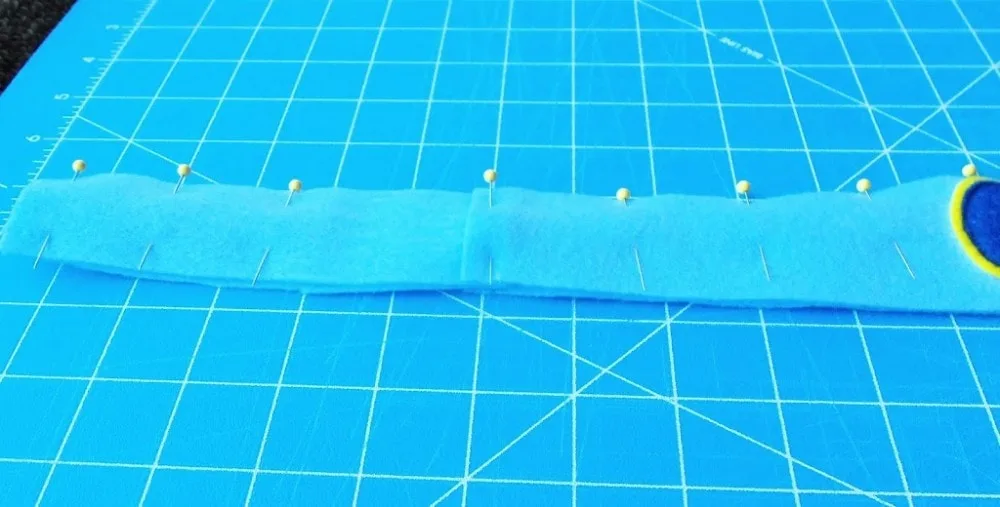 Stitch the side pieces to the main crown (if you are using small felt squares).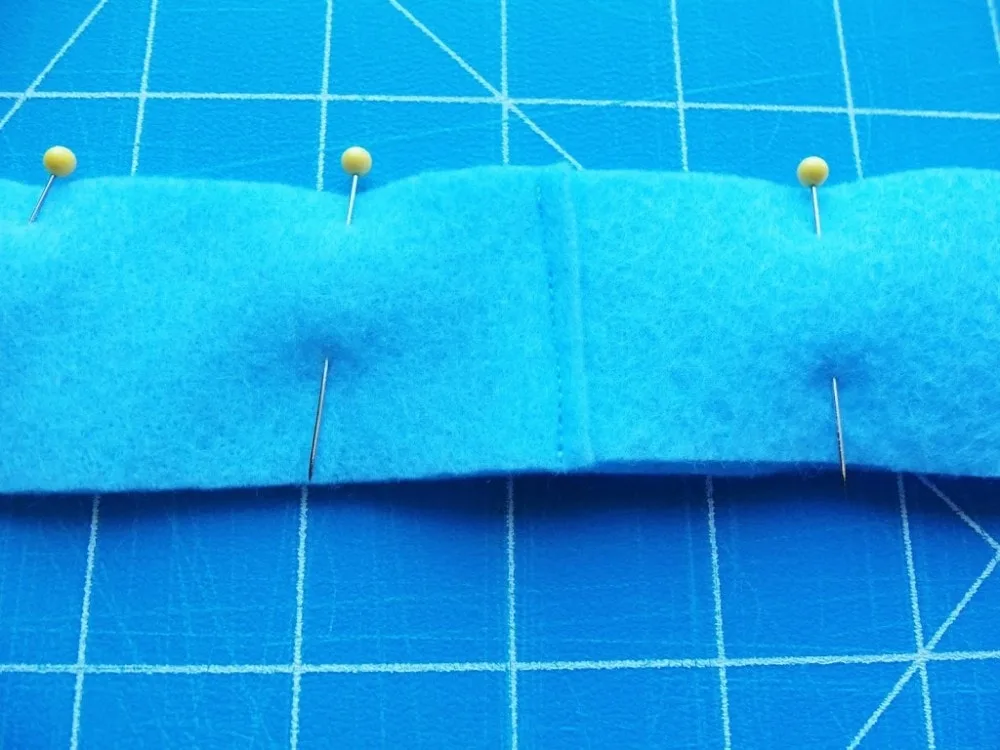 Leaving the crown flat, sew all along the top and the bottom. Do not sew the two ends shut as you will need to tuck the elastic into these parts.

Tuck your elastic into one end of the crown and sew it shut going over the elastic to secure it. I was just using what I had laying around from the superhero masks that I made, but it would probably look a bit nicer to have just one wide piece of elastic for this part. A one inch wide piece would probably work.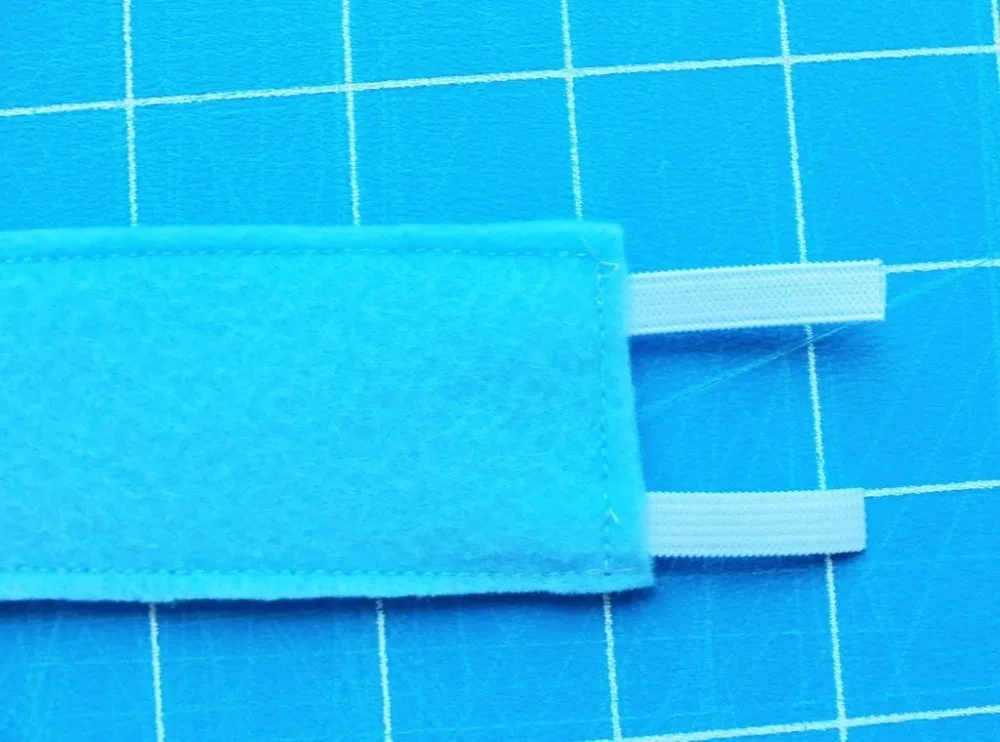 Curve the crown around and tuck the other end of the elastic into the other open end. Sew that side shut, securing the elastic, and you are done!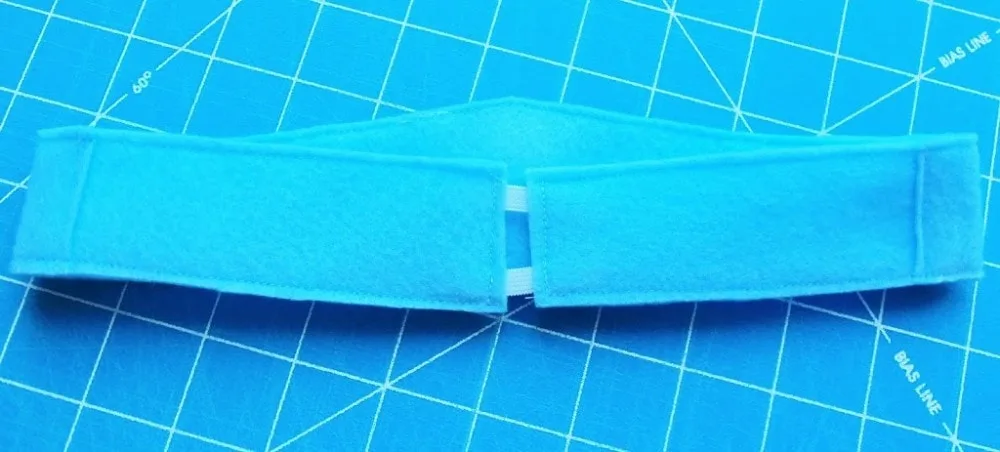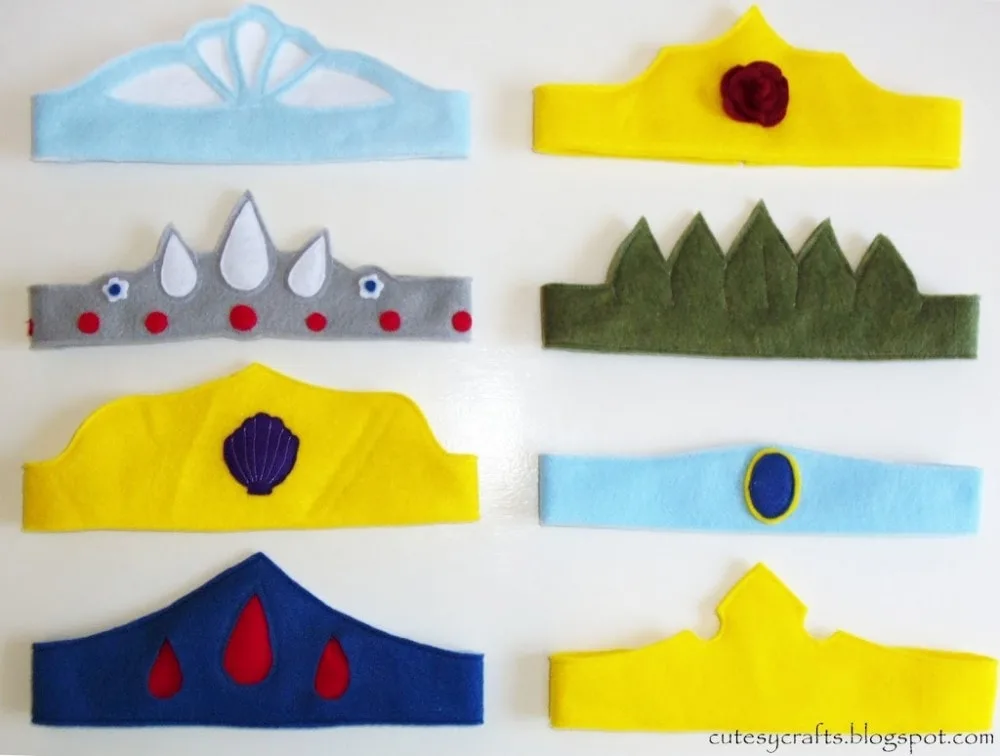 Since we bought Evan this Look and Find: Marvel Heroes
book as a gift, I thought this First Look and Find: Disney Princesses
book would be PERFECT for Audrey. She loves it, and the best part is, she can't rip the pages since it's a board book. At age 3, it's the perfect difficulty level for her too. Awesome!
And speaking of gifts and homemade goodness, check out this beautiful princess dress that my sister-in-law, Rebecca, made for Audrey. How awesome to get a homemade princess dress as a birthday gift! Thanks Rebecca!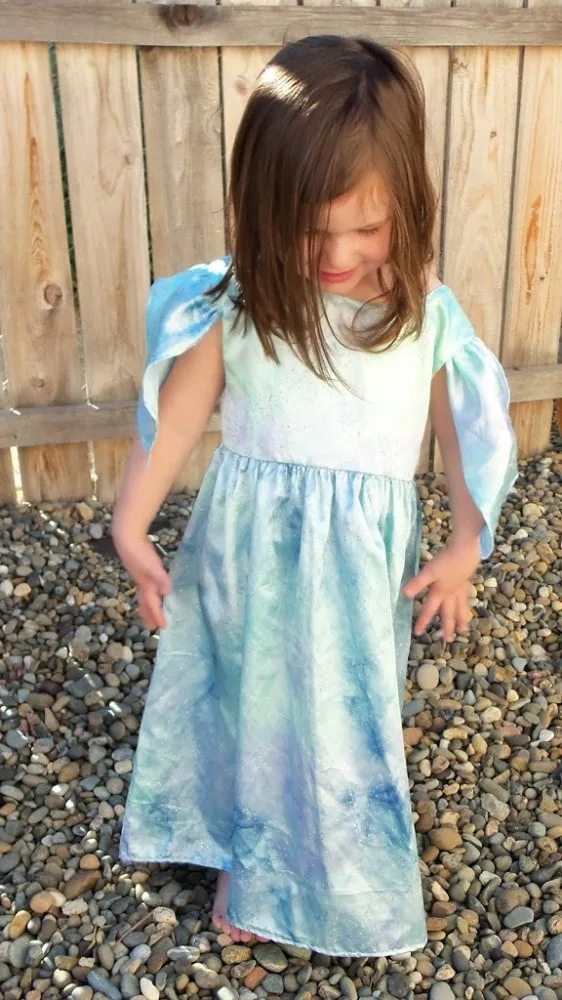 Cutesycrafts is a participant in the Amazon Services LLC Associates Program, an affiliate advertising program designed to provide a means for sites to earn advertising fees by advertising and linking to amazon.com.