This month a group of moms and I started a co-op preschool for our 3 and 4 year olds. The theme I chose to teach them about this week was birds. I found pictures of different kinds of birds that live in our neighborhood and gave them each a printout so they could identify them at home. To attract the birds to our backyards, we made these molded bird seed treats to hang in the trees. I followed the recipe and tutorial found here at Smile Monsters.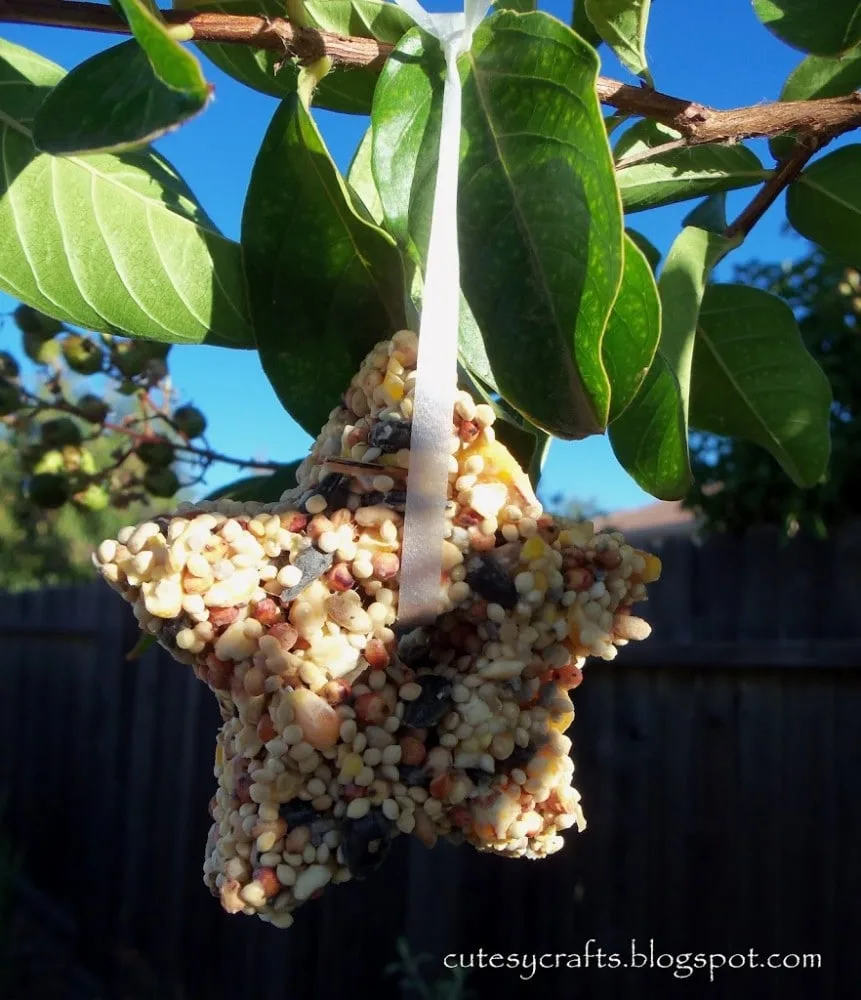 It was really fun and easy. They are made of bird seed, flour, water, and corn syrup. We used cookie cutters for the star ones and measuring cups to mold the circle ones. The kids (most of them) loved helping me mix and form the sticky bird seed into shapes.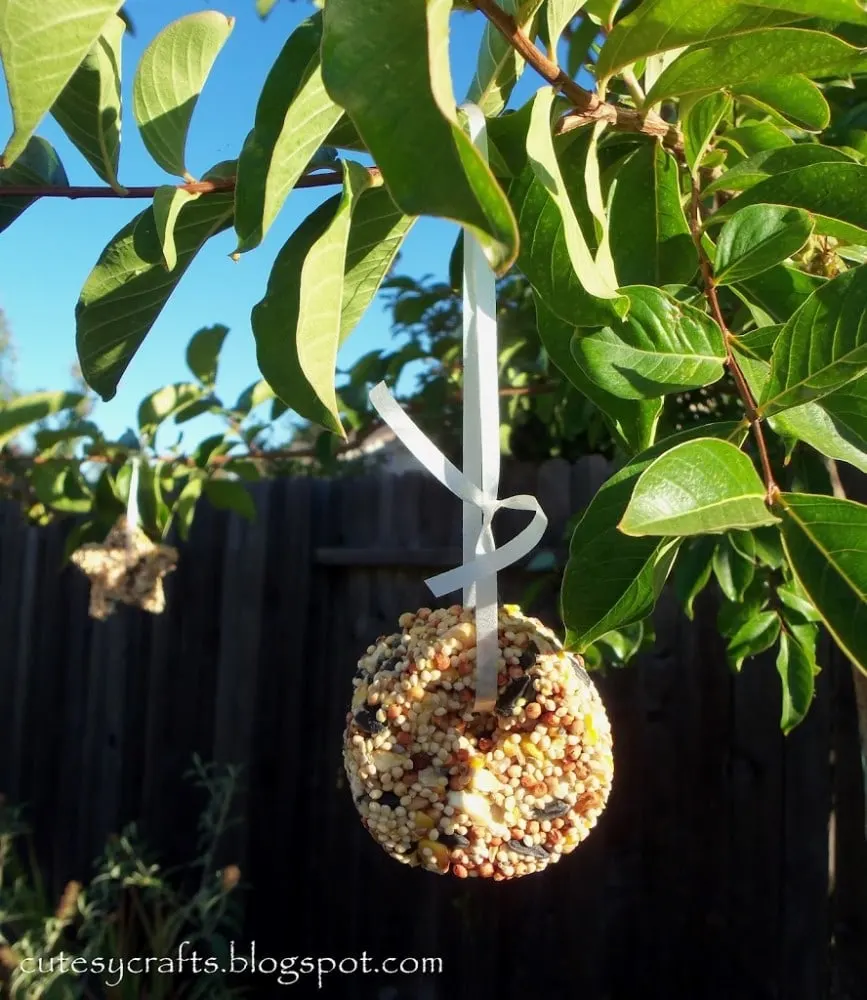 Aren't they pretty? My husband was very disappointed when he saw that our cookie sheet was full of treats for the birds and not for him. Ha ha! Hope the birds appreciate them!