I've been wanting to make some DIY wall art for the kids' bathroom for a while now. I made this printable over a year ago, and I still haven't added anything to it. I think these bathroom sign plaques go great with it, and the kids love them! The pattern on the people is scrapbook paper, so the possibilities are endless, and they can be made to match any decor.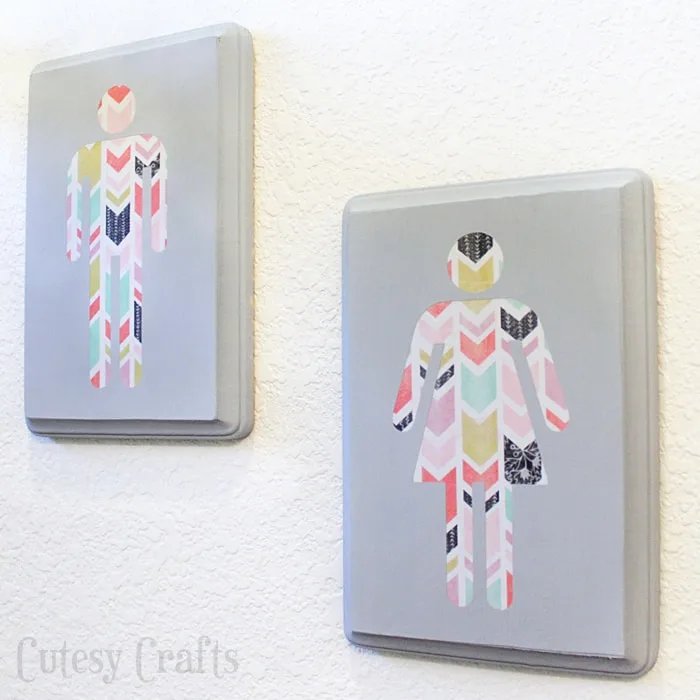 Supplies needed:
2 wooden plaques
scrapbook paper
Mod Podge
paint
sand paper
vinyl or contact paper
vinyl cutter
free bathroom sign cut file/templates
Cut the scrapbook paper to the same size as the front of your plaque. It's ok if it hangs over a little, but make sure it's not smaller than the plaque.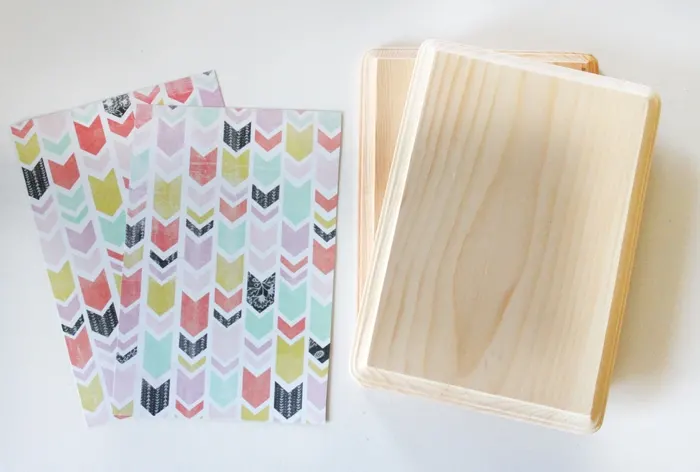 Mod Podge the paper onto the front of the plaques. Once it's dry, sand the edges of the paper so they are even with the edges of the plaque.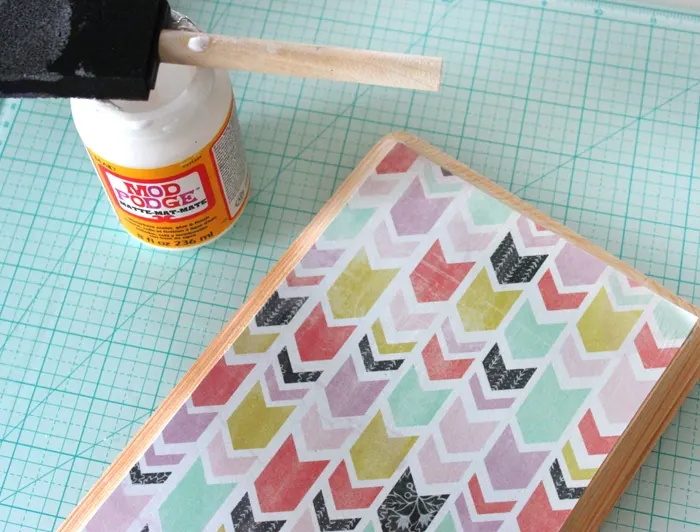 Cut the vinyl and transfer it to the plaque. I used my Silhouette CAMEO to cut the vinyl. You might be able to get away with cutting it by hand since it's a simple design, and you can probably use contact paper instead of vinyl.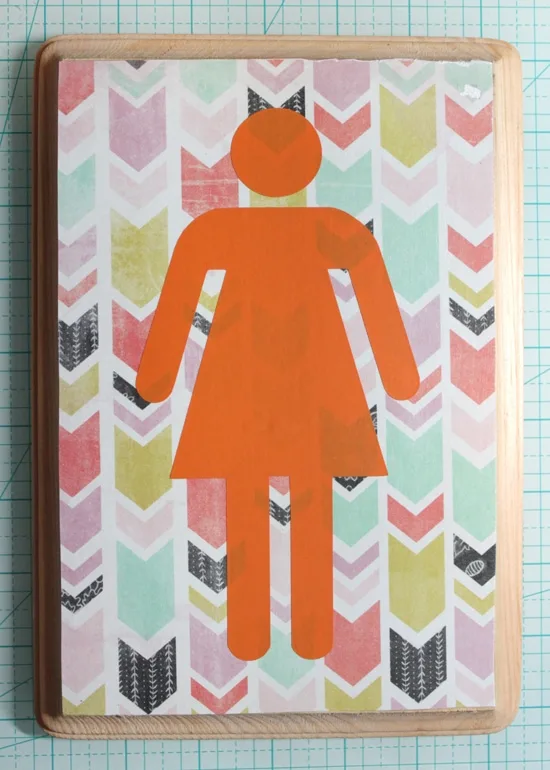 Add another layer of Mod Podge to seal the edges of the vinyl stencil.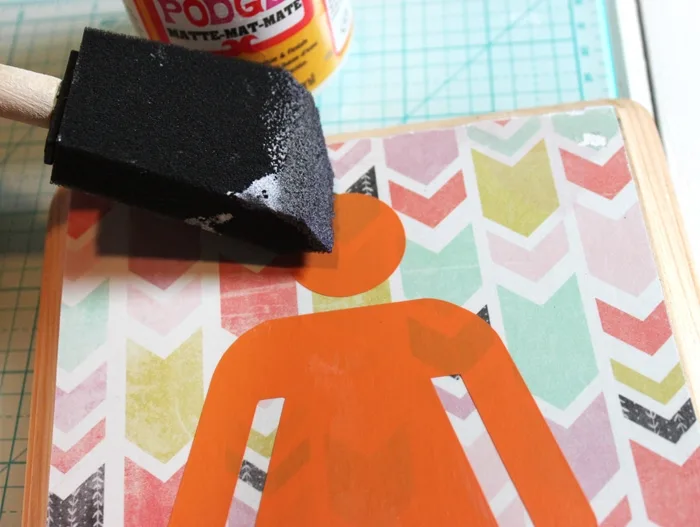 Once the Mod Podge is dry, paint a couple coats of paint all over the whole thing.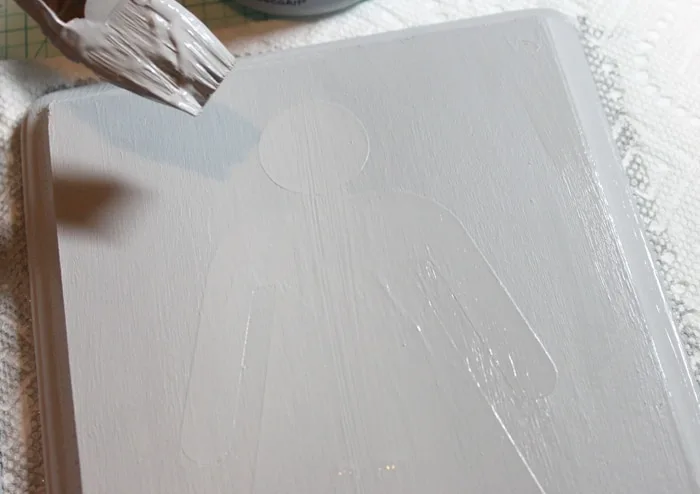 Let the paint dry and peel up your stencil.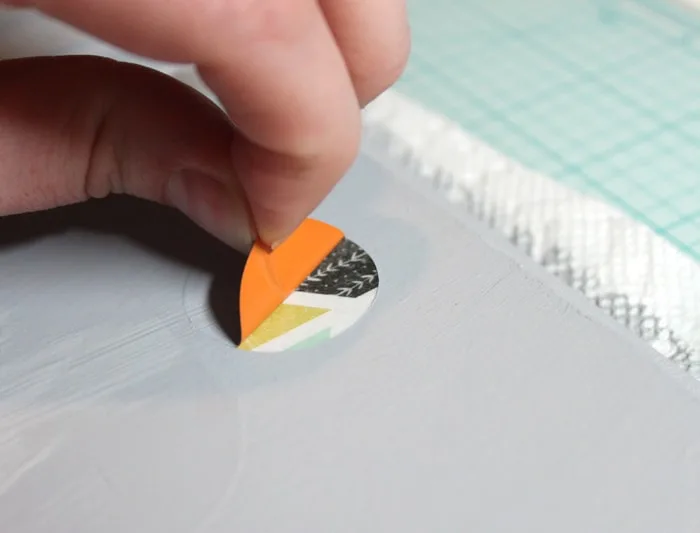 And you're done!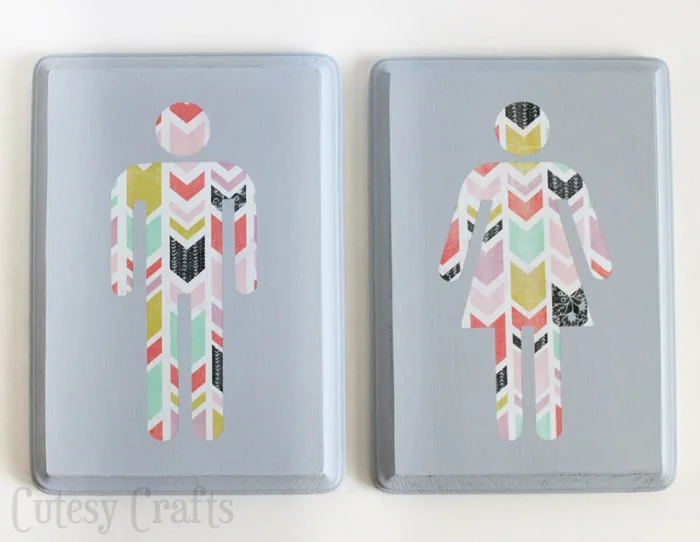 Want to Check Out More Silhouette Projects?
My Silhouette Challenge buddies and I are all sharing projects on our blogs today, so peruse the projects below for a wealth of Silhouette inspiration!
1. The Moberg Family // 2. Sandpaper and Glue // 3. American Honey // 4. Weekend Craft // 5. Grey Luster Girl // 6. From Wine to Whine // 7. Cutesy Crafts // 8. Practically Functional // 9. Home At Eight // 10. McCall Manor // 11. Dragonfly & Lily Pads // 12. Adventures in All Things Food // 13. Create it. Go! // 14. Please Excuse My Craftermath… // 15. The Outlandish Momma // 16. The Sensory Emporium // 17. My Paper Craze // 18. unOriginal Mom // 19. My Favorite Finds // 20. Architecture of a Mom // 21. Black and White Obsession
Also check out the printable that we have hanging in the same bathroom: