It's DIY 4th of July shirt time! I wasn't kidding when I said I was going to make an eraser-stamped shirt for every holiday. (If you're new here, you can see what I'm talking about here and here.) They are so easy and cute, I just couldn't resist! Added bonus… this 4th of July shirt looks SO good with the pinwheel hair clips that I made last week.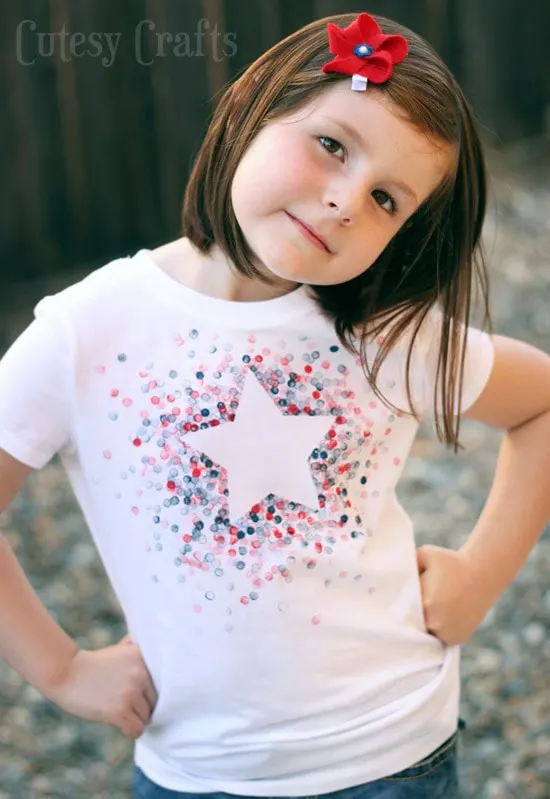 If you're kids are talented, you could even let them make their own. I'm not brave enough to let them completely go at it alone, but I do let them help with the dots a little.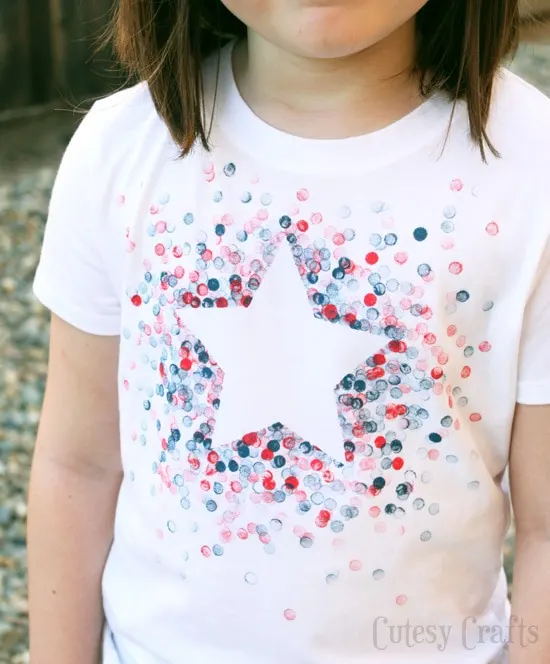 (This post may contain affiliate links, which means I may receive a commission, at no extra cost to you, if you click a link and purchase something that I have recommended.)
My favorite part about these eraser-stamped shirts is that you don't need any special equipment to make them. Just grab some scissors, and you're good to go.
You'll also need:
– star pattern
– a shirt
– Freezer Paper (found mine at the grocery store)
– fabric paint
– pencil with an unused eraser
First, trace the star shape on the NON-shiny side of a piece of freezer paper and cut it out. If you were doing a more intricate design, you could use an X-Acto knife, but scissors worked fine here.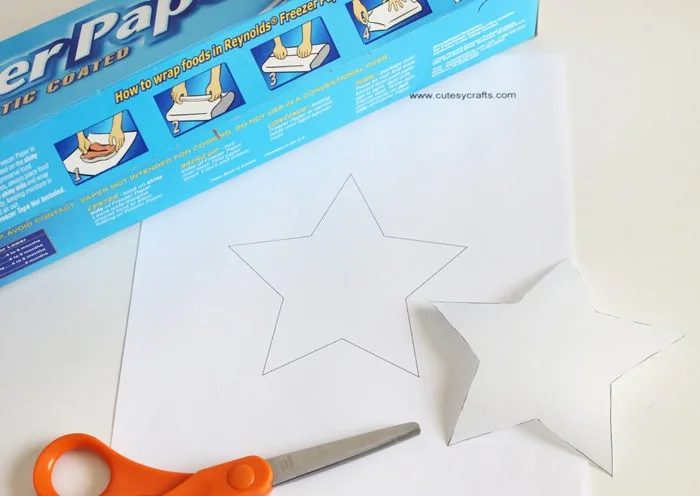 Put the star on your shirt, shiny side down, and iron in on.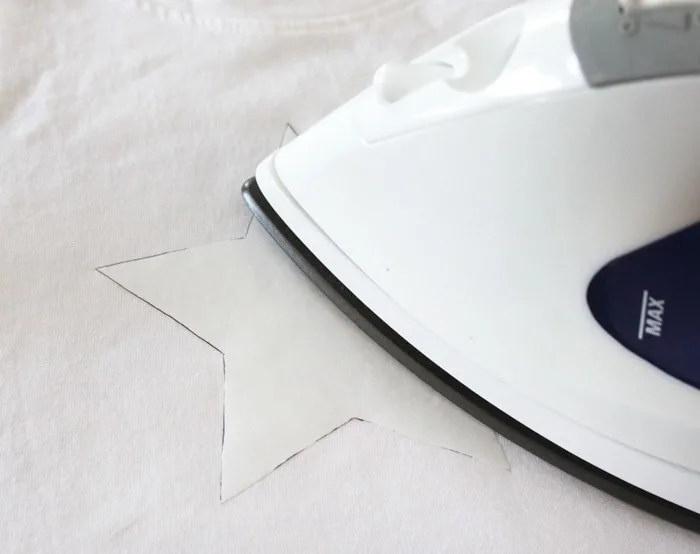 Dip the eraser of your pencil in blue and red paint and start stamping around the star. Put another piece of freezer paper or cardboard inside the shirt to keep the paint from bleeding through.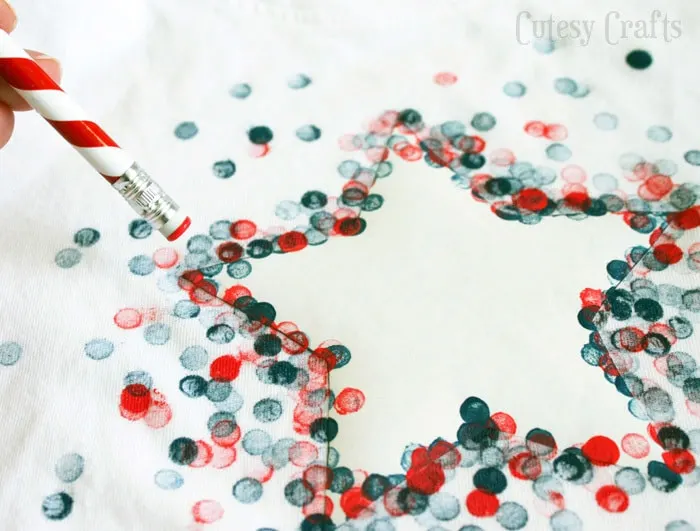 I like to put the dots closer together around the star and then fade them out. Kind of makes it look like a firework!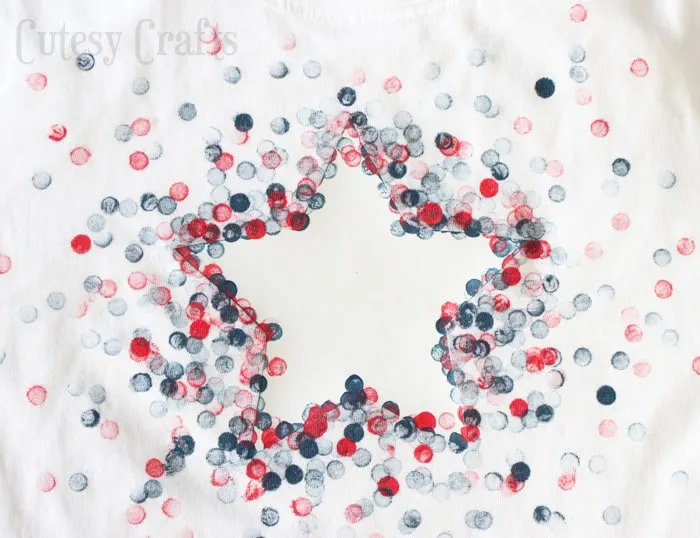 Once the paint is dry, peel the star off. Follow the instructions on your paint to heat set it. This usually involves ironing or putting it in the dryer.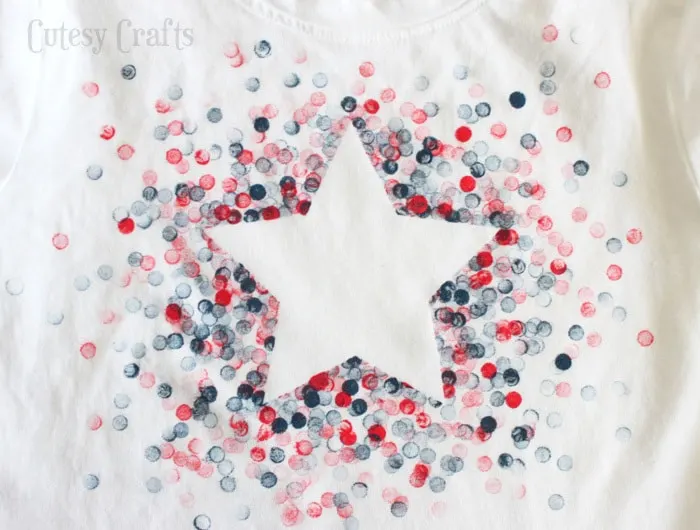 That's it! So easy, right?! Also take a look at these fun tween and teen craft ideas!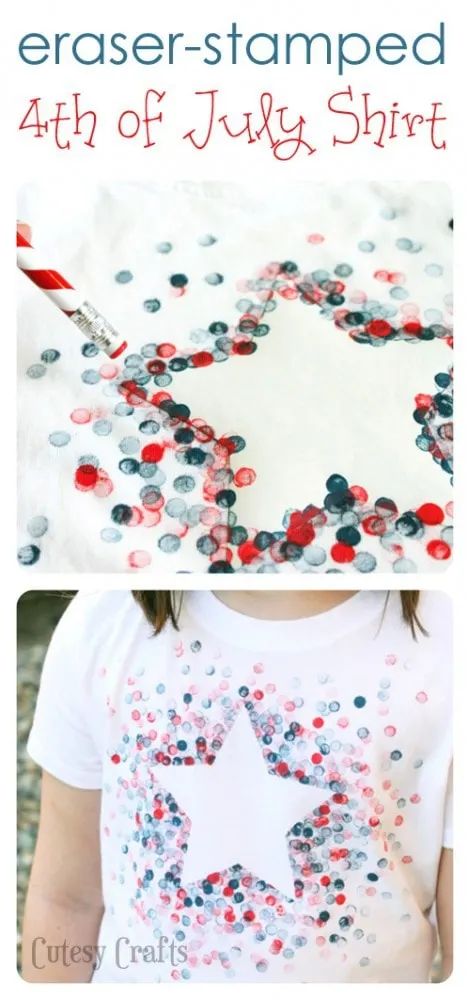 If you like this shirt, you'll probably like these other eraser-stamped holiday shirts too!
Eraser-Stamped St. Patrick's Day Shirt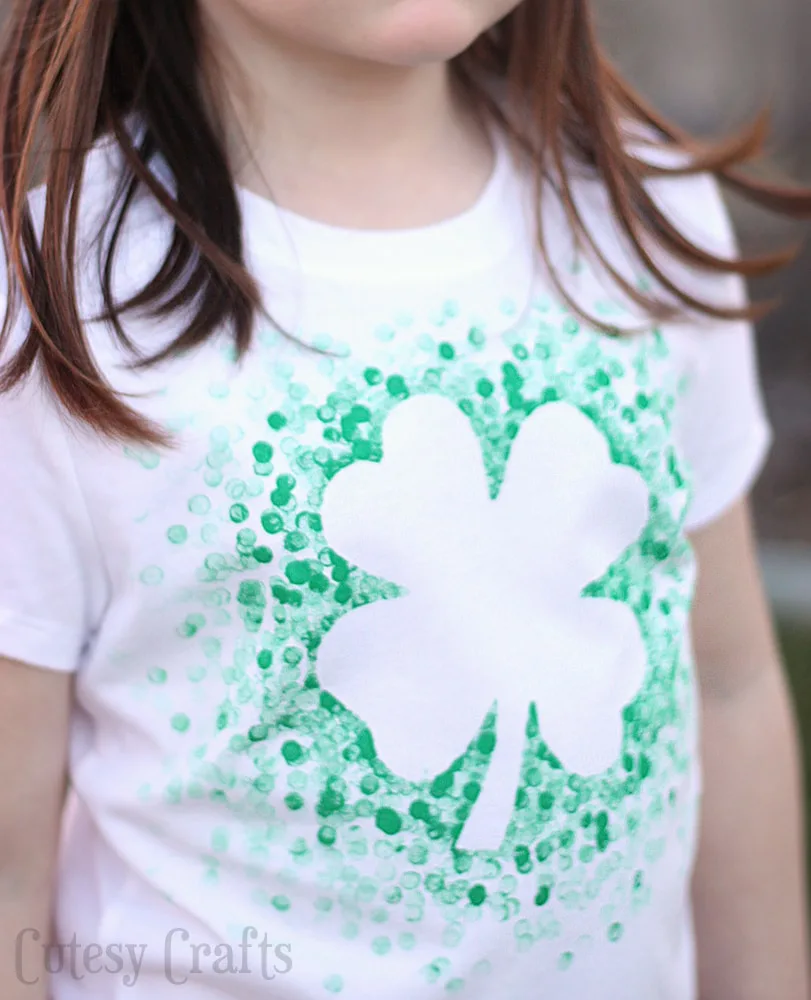 Eraser-Stamped Easter Bunny Shirt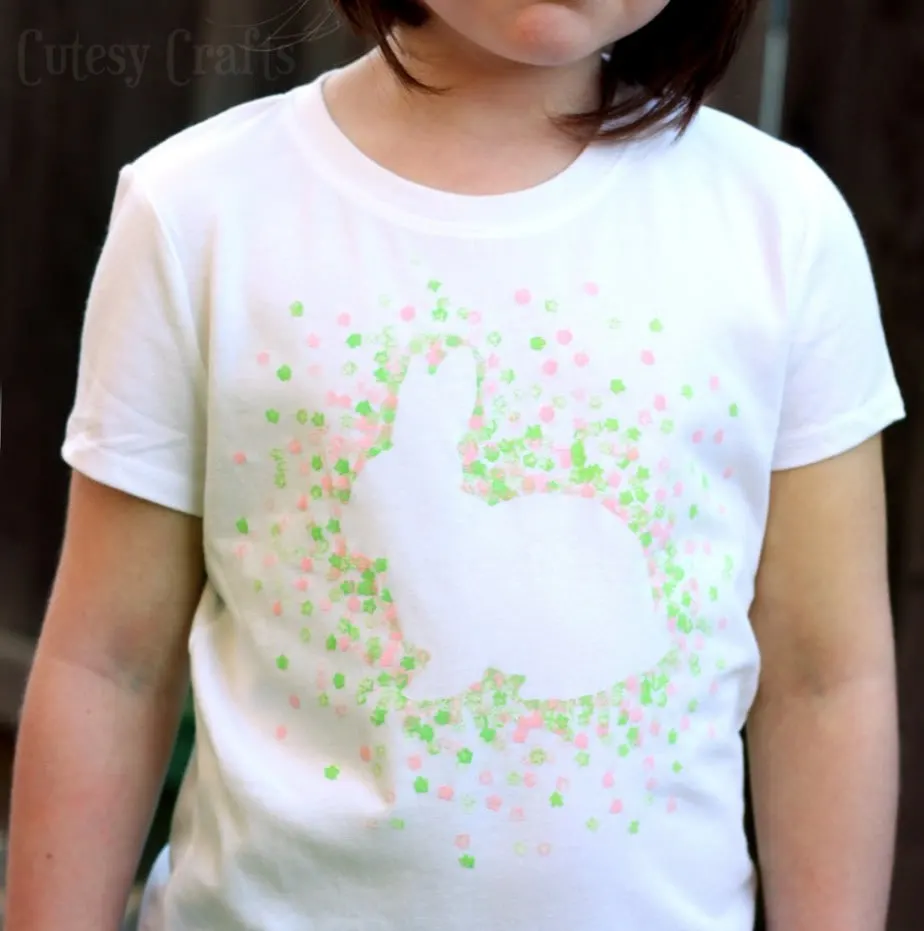 Cutesy Crafts is a participant in the Amazon Services LLC Associates Program, an affiliate advertising program designed to provide a means for sites to earn advertising fees by advertising and linking to amazon.com. This post contains affiliate links.