I made a little train craft with the kids this weekend that I wanted to share with you. It's a shoebox train that they can load up with stuffed animals and pull around the house. So fun!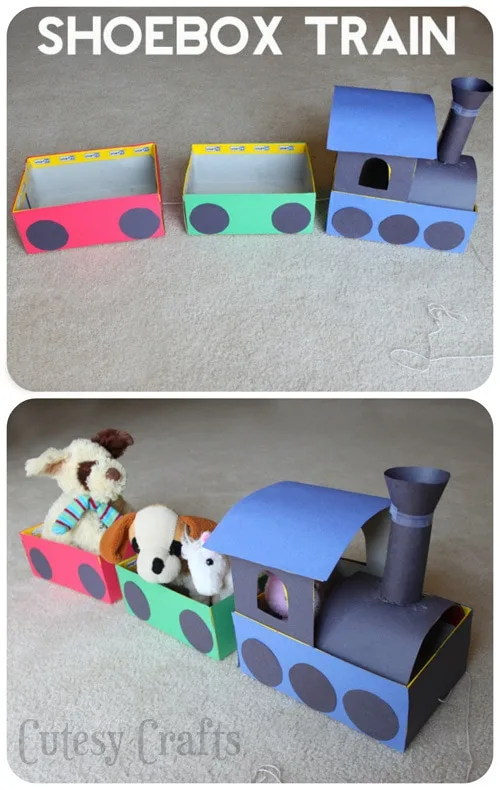 We were inspired by the movie Locomotive, which is a video made from the award winning children's book by Brian Floca. (We received the movie for free, all opinions are my own.) Locomotive is now available to watch instantly for FREE from participating libraries through a service called hoopla. Too see if your local library offers hoopla, click the button that says "view map" at the bottom of their home page. How neat is that?! You don't even have to leave your house to borrow the movie from the library!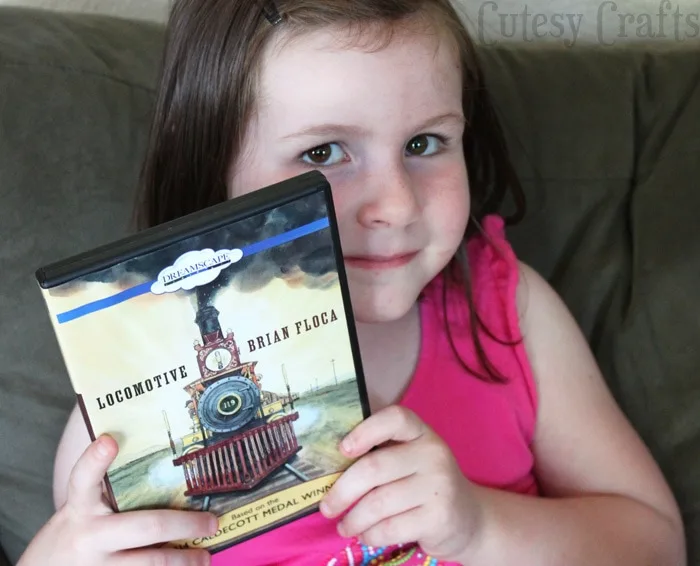 The movie is filled with beautiful illustrations from the book and gives a great history lesson to the kids about trains and the railroad.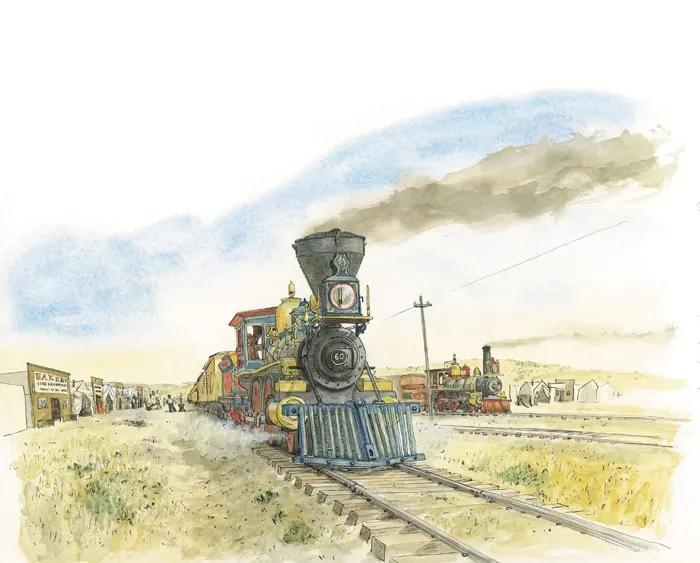 I even learned some new things! My favorite fun fact from the movie: It was rude to use the bathroom on the train when it was pulled into the station because there's no holding tank. Yep, that means what you think it means. Haha.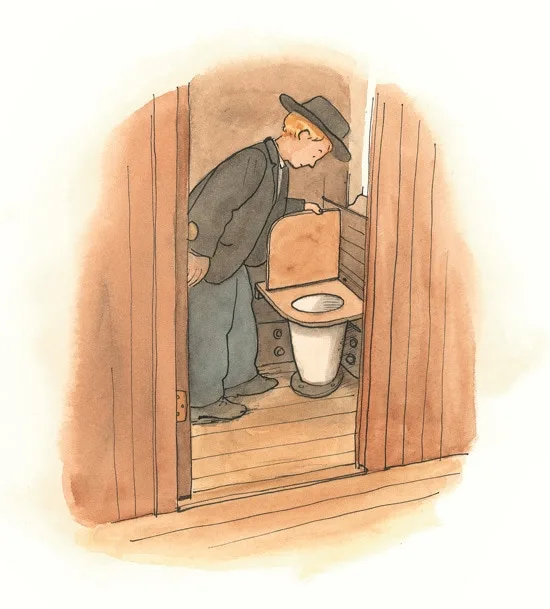 After watching the movie, the kids were SO excited to make their own train. They pulled it around the house, dropping the stuffed animals off at different stations. They even pretended that the animals were shoveling coal, which was something that they learned from the movie.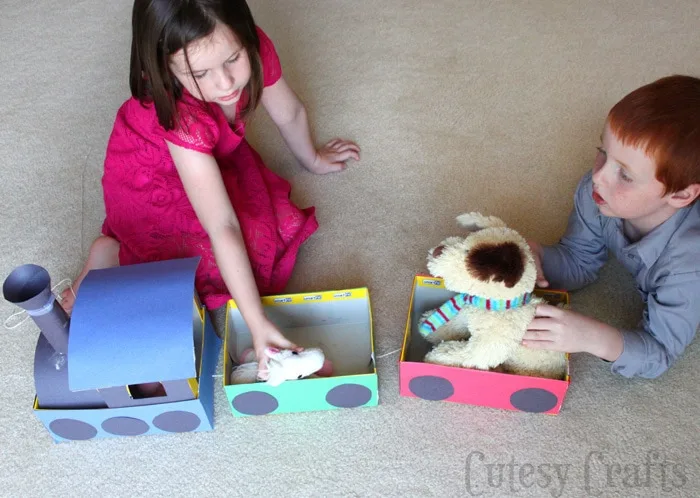 To make your own shoebox train you will need:
3 shoeboxes and 4 shoebox lids
toilet paper tube
packing tape
construction paper
a glue stick
scissors
Let's get started with our train craft!
Take the lids from two of the shoeboxes and cut them like this. The kids probably won't be able to cut the windows, so you'll have to help them out. Make sure the pieces mirror each other since they will be going on opposite sides of the train.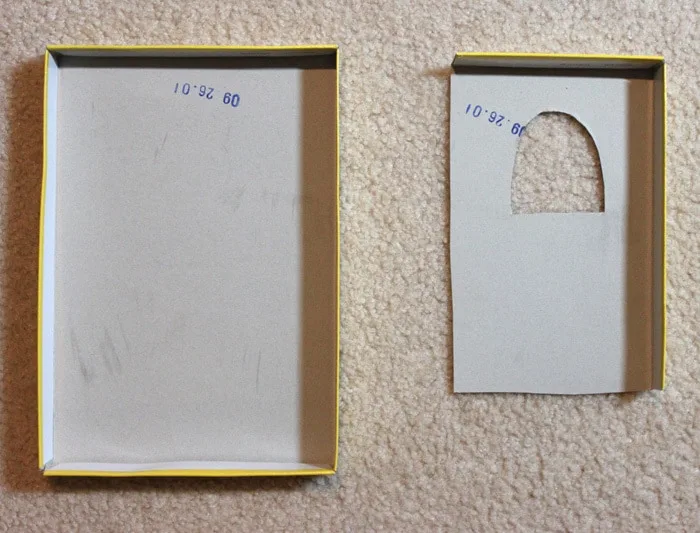 Tape the lids inside of one of the shoeboxes.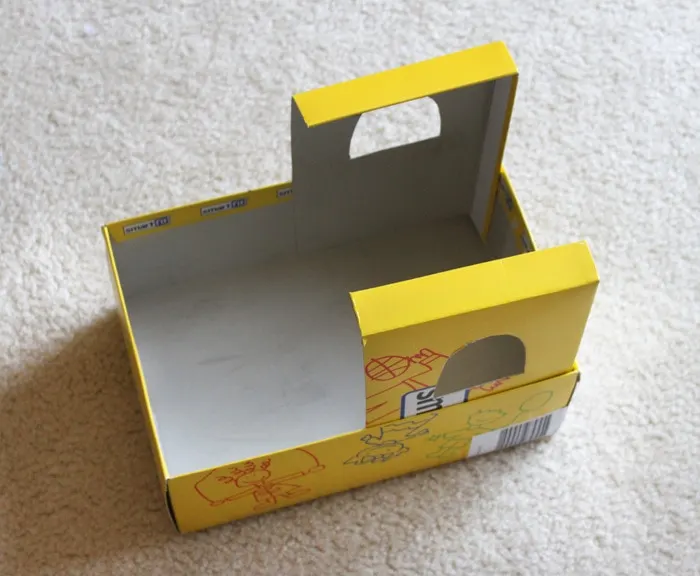 Take two more shoebox lids and cut off all of the sides.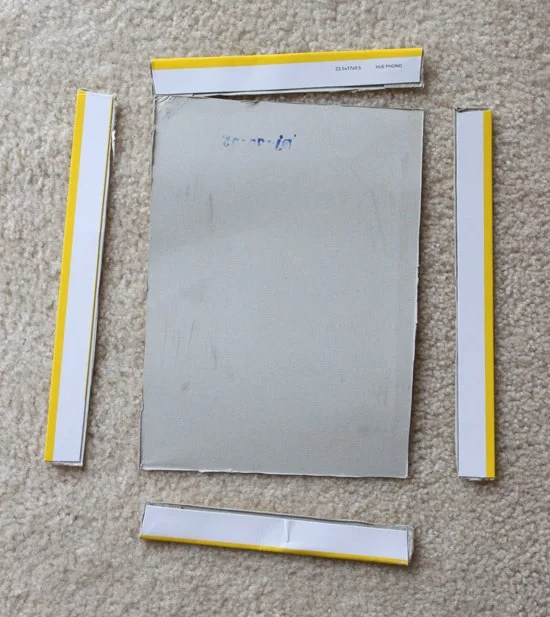 Curve the lid pieces and tape them onto the shoebox like this.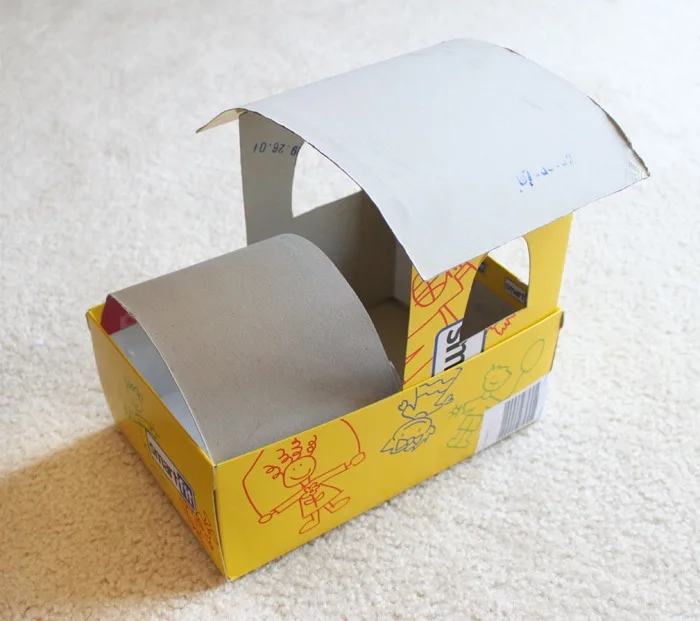 Tape a TP tube onto the front to make the smokestack.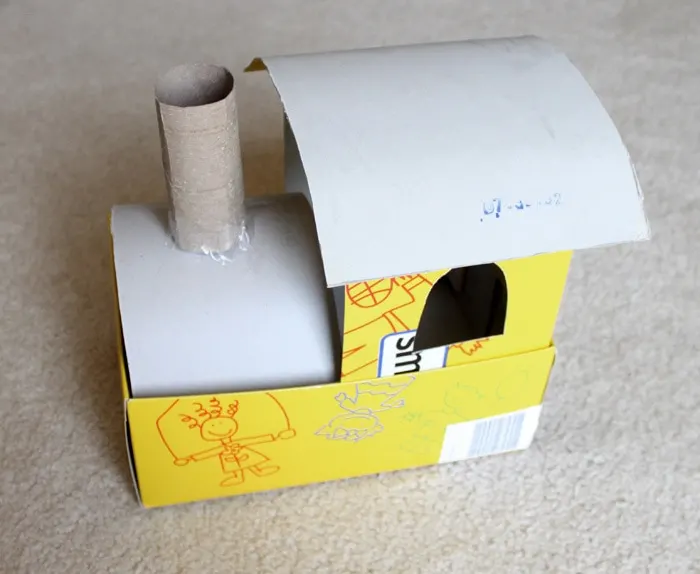 Glue pieces of construction paper all over the train. Roll a piece of construction paper into a cone to put on top of the smokestack.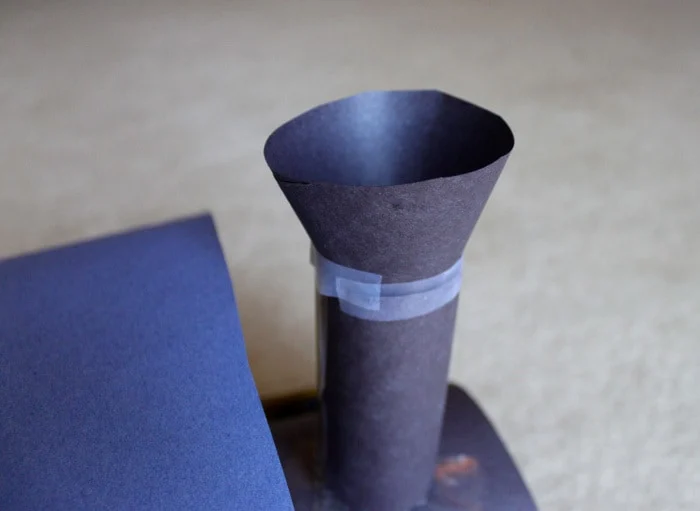 Cut circles out of black construction paper and glue them on as the train wheels. Poke small holes in the sides of the boxes and thread some pieces of string or rope through them. Tie knots in the ends to keep them from slipping back through. Put a string or rope on the front too, so the kids can pull it.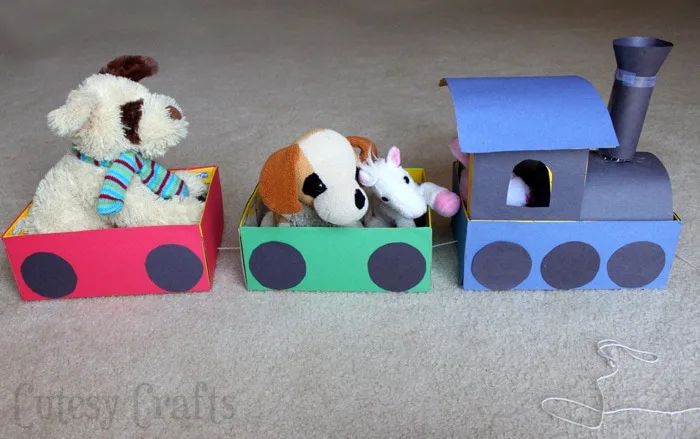 All aboard!