I made this little bandana skirt for Leah last month as part of her 4th of July outfit. I know, I know, we're moving on to Christmas crafts now, right? 😉 Please no!!! I'm contributing over at DIY Candy, so this is a tutorial I shared over there when it was more seasonally appropriate. I totally still have her wear it now, just without the hair clip and star shirt. It's just too adorable to only have her wear once!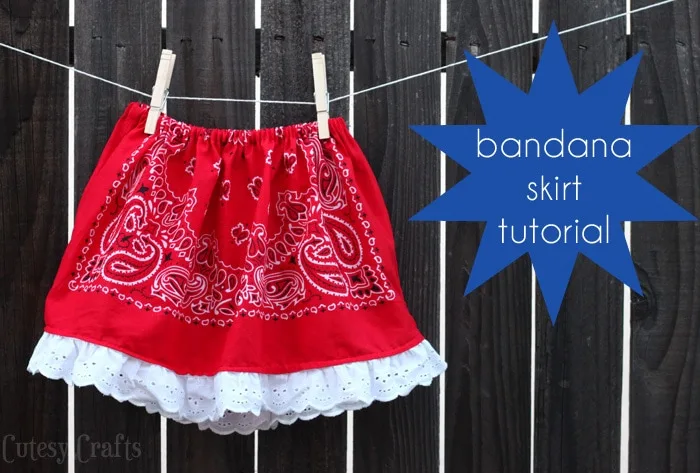 As the title of this post suggests, I made the skirt using a bandana, which makes it really easy since you don't have to do any hemming. The lace adds a little bit of length and a whole lotta cuteness.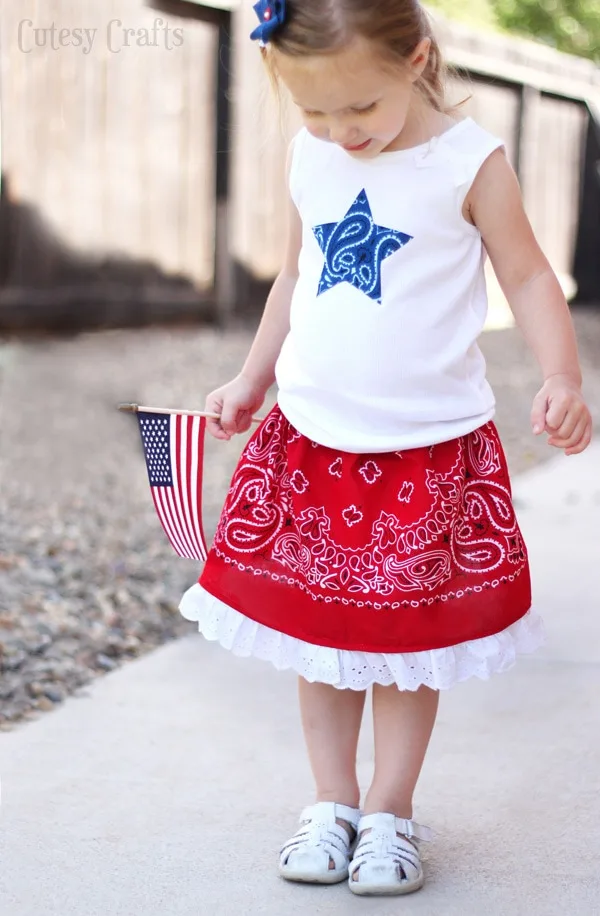 For this bandana skirt tutorial, you will need:
a bandana (got mine at the craft store)
1/2-inch wide elastic (cut 1 inch longer than the child's waist measurement)
1 1/2 yards eyelet lace trim
matching thread
safety pin
Let's get started!
Fold the bandana in half and cut down the middle.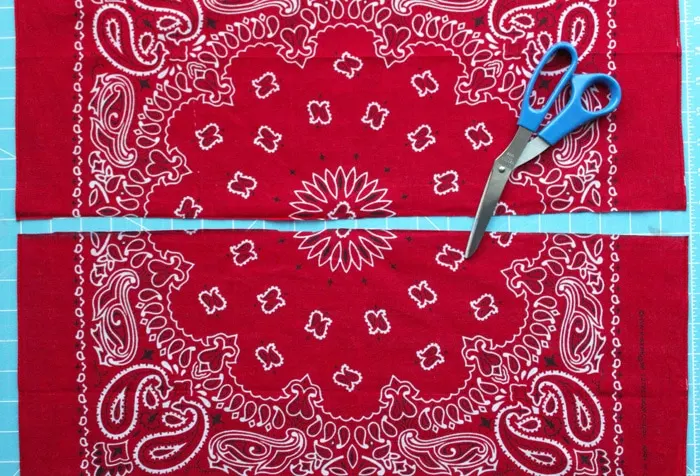 Lay the pieces right sides together and pin and sew the sides with 1/4″ seams. Make sure your raw edges are at the top.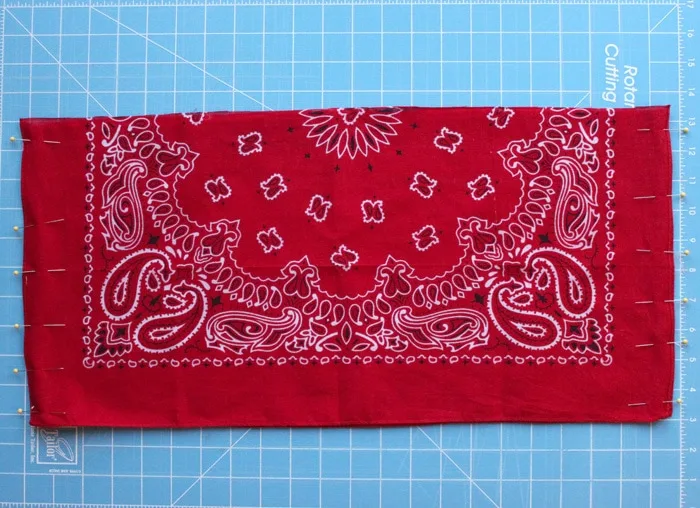 Fold and iron the raw edge over 1/4″. Fold and iron it again about 3/4″. This is going to make the casing for your elastic.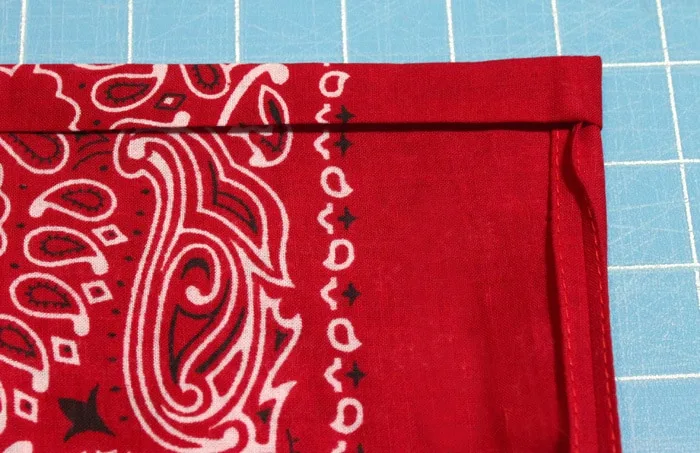 Sew around the top of the skirt, close to the bottom of the fold. Leave an opening a couple of inches wide so that you can thread your elastic through later.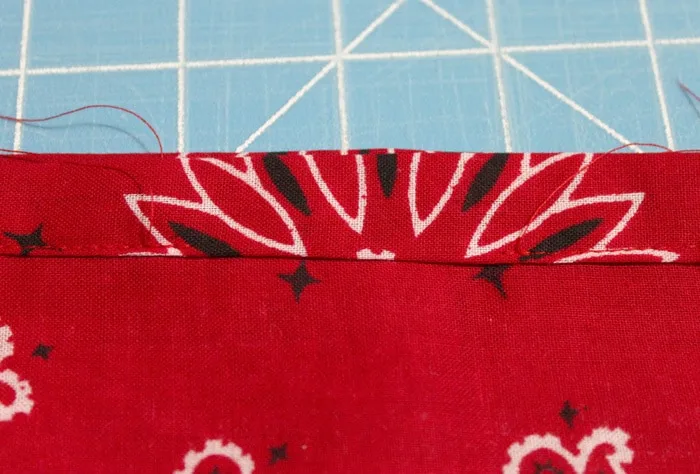 Pin and sew your eyelet lace trim to the bottom of the skirt.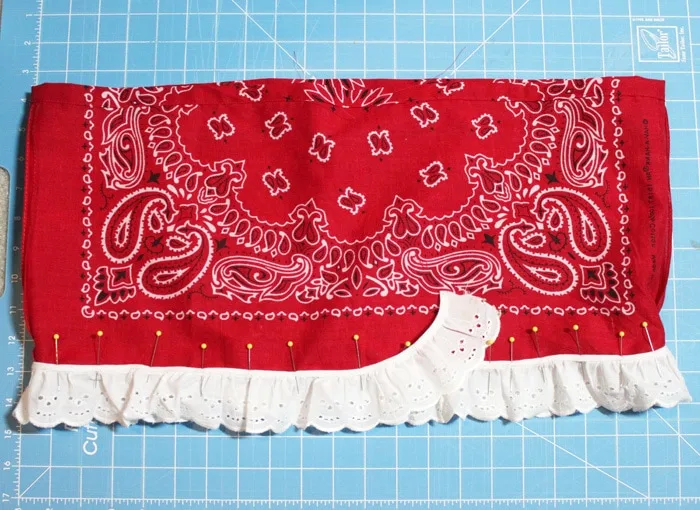 Fold the ends under when you get to them to keep it nice and pretty.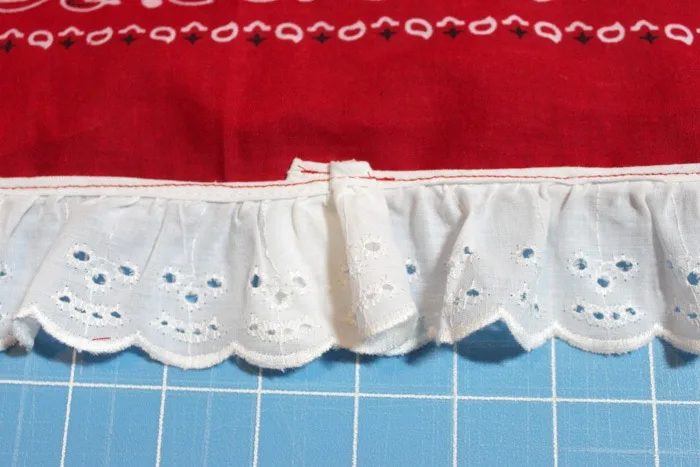 Push a safety pin through one end of the elastic and use it to help you thread the elastic through the casing. Overlap the ends of the elastic and sew them together. Sew the opening of the casing shut.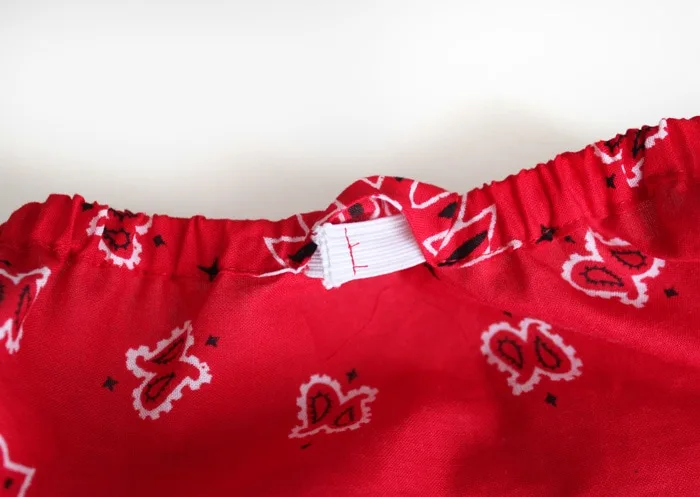 Turn the skirt right-side-out, and you're done! To complete the outfit, I appliqued a star, cut out of blue bandana fabric, onto a white shirt. Just iron some Wonder Under or thin interfacing onto the back of the bandana, cut out the star, iron it to the shirt, and sew around it. Standard applique process. So cute, right?!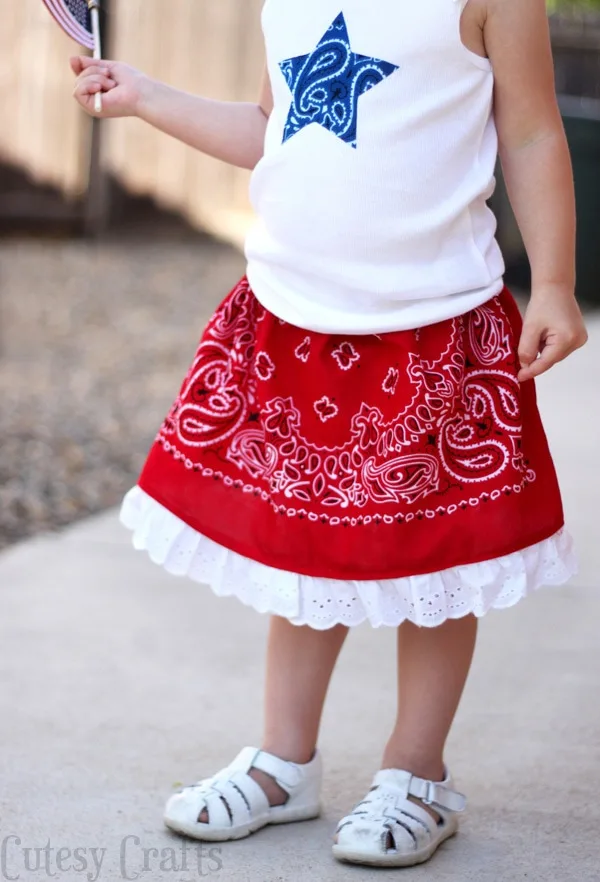 And I'm thinking you might also like these projects!