You know how much I love a good floral embroidery design. Today I have another free flower embroidery pattern for you to stitch, and I am in love with the colors! I wanted to make a design that would take up the whole hoop with different flowers, so that's basically where this came from. I'm having a lot of fun experimenting on my ipad with drawing florals, and this is one of the first patterns that I drew.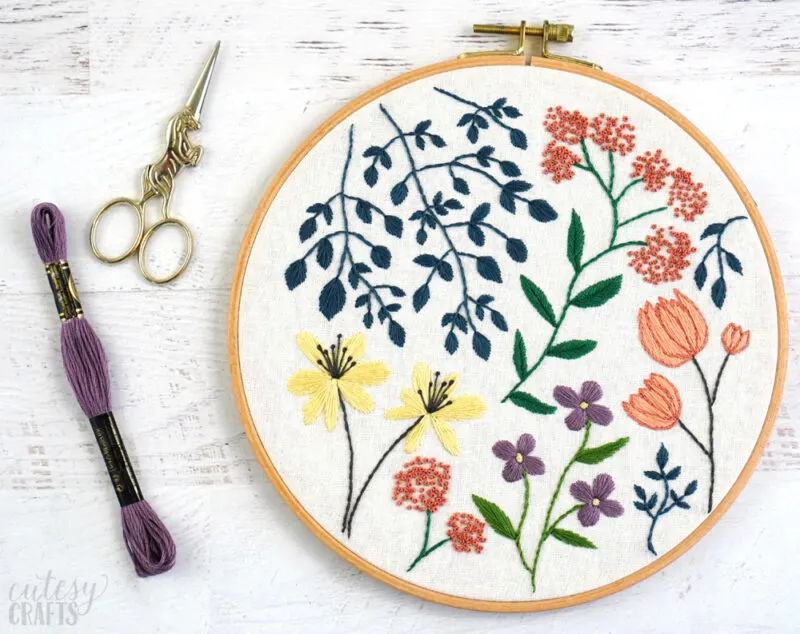 (This post may contain affiliate links, which means I may receive a commission, at no extra cost to you, if you click a link and purchase something that I have recommended. As an Amazon Associate I earn from qualifying purchases.)
To make this free flower embroidery pattern, you'll need:
free tree embroidery pattern (instructions to download are at the bottom of this post)
8 inch embroidery hoop
embroidery floss (Colors listed on the pattern.)
transfer materials (I used FriXion pens. Take a look at some other methods on my How to Transfer and Embroidery Pattern post.)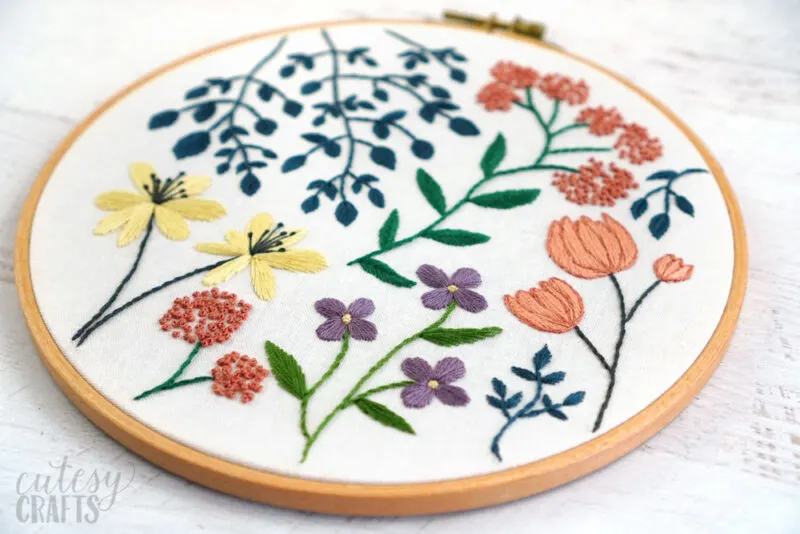 These yellow flowers have more stamens in the pattern drawing than I stitched, so just add less than I put. I am experimenting with my new pattern-making techniques, and I'm not sure how to get rid of them in the pattern. Haha!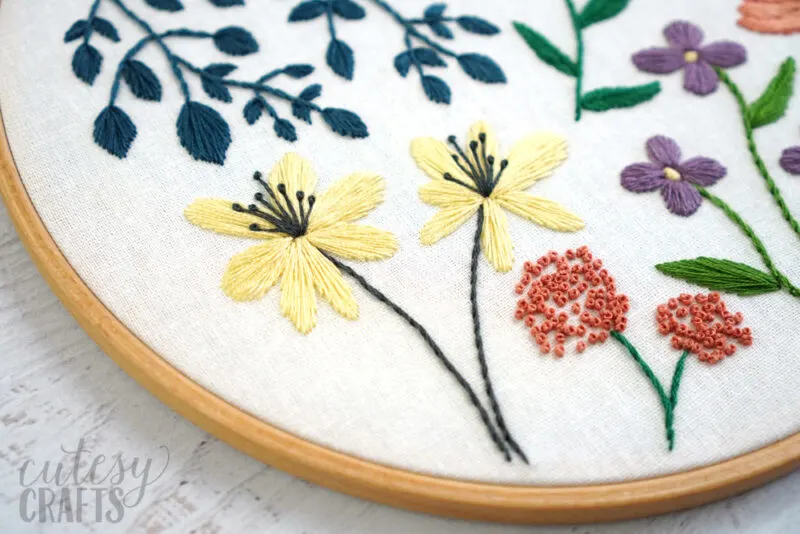 You can make as many French knots as you like for these flowers. I decided to make them a little more spaced out, and I like how that looks.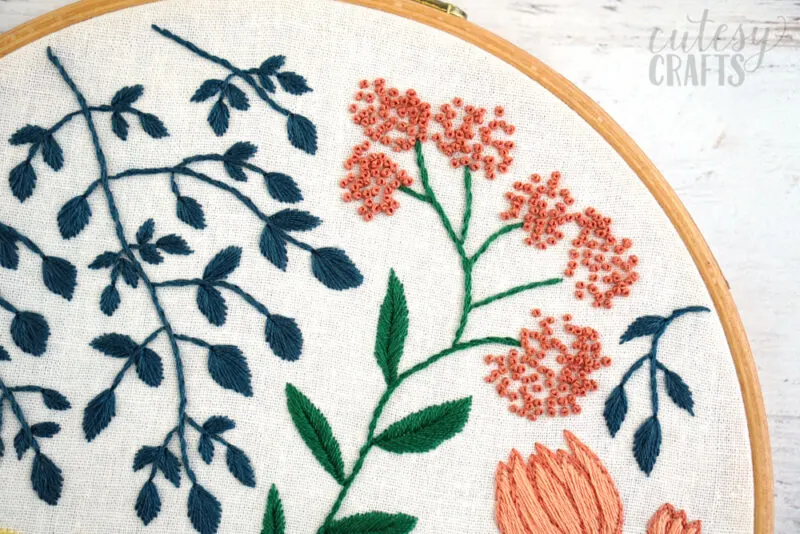 To show more differentiation between the petals on the pink flowers, I simply outlined them in a split stitch. You could also do some shading with a long and short stitch instead, but I was going for more simple on this one.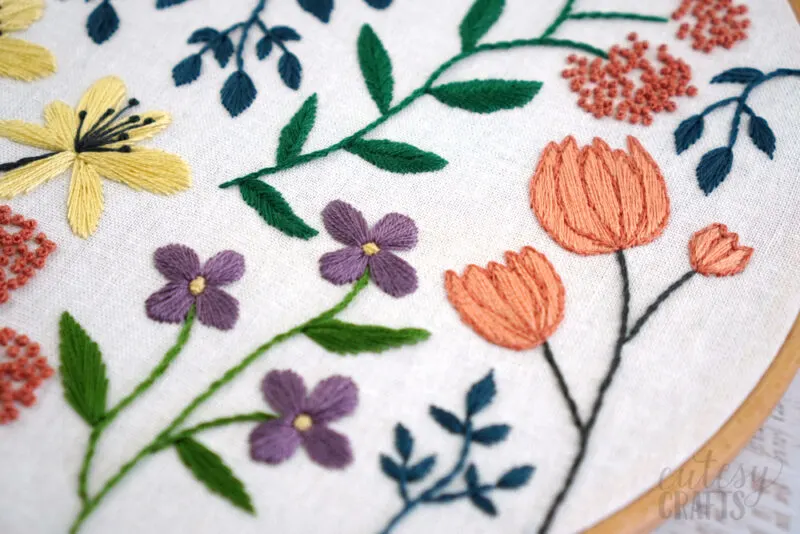 I'm just in love with the color blue on these leaves! They are made with a hybrid satin and fishbone stitch that I like to call a small leaf stitch. See my video here for how to make them look like this.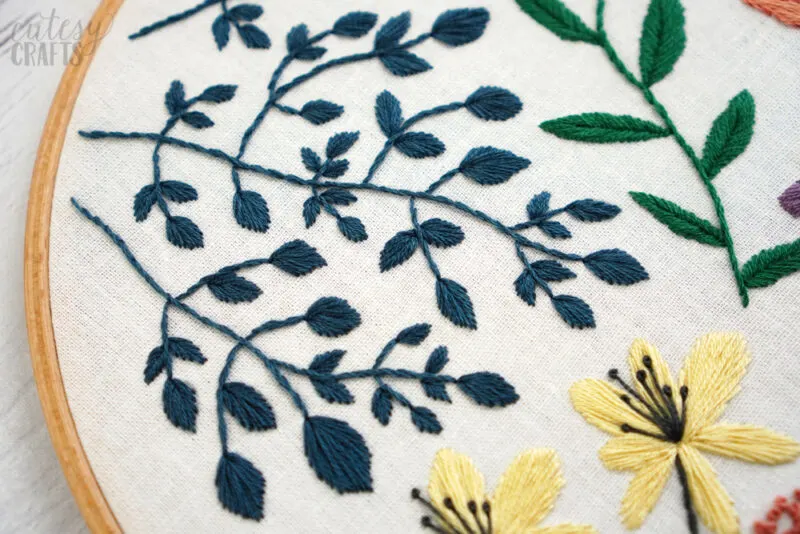 I hope you enjoy this new free flower embroidery pattern. Such a pretty piece! If you want to make each of the stems longer to go off the hoop, that would be really pretty as well.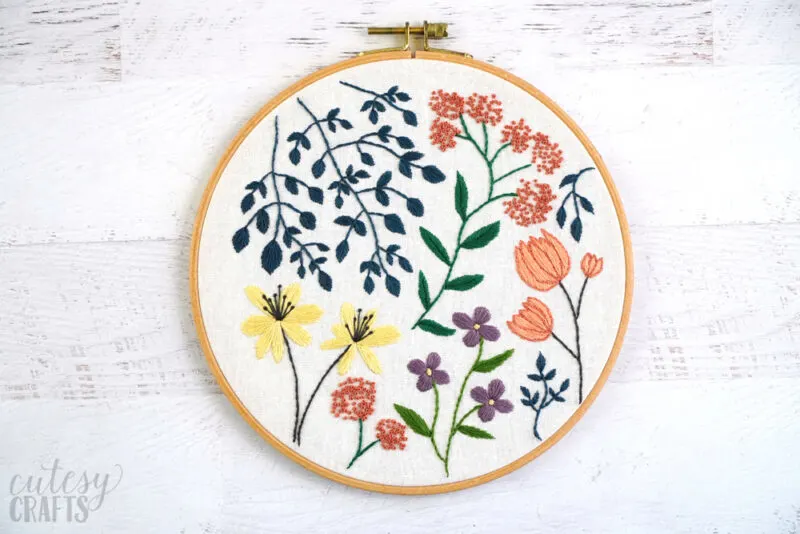 Download the free flower embroidery pattern!
To get the password, enter your information in the form below to sign up for my free email newsletter. You will get an email with the password. Already subscribed but forgot the password? No need to subscribe again! Every email newsletter I send has the password in it, so check the latest one.