Anyone else remember the "5 Little Pumpkins" poem from when you were a kid? I can remember reciting it and doing "5 Little Pumpkins" crafts in preschool. It's still one of my favorites, so I came up with this cute Cricut Halloween idea using faux pumpkins and adhesive vinyl.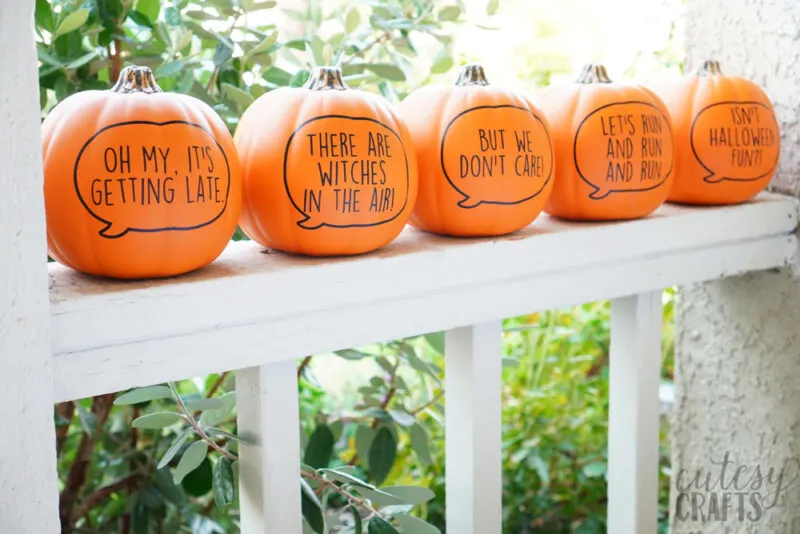 And just because I was having fun putting vinyl on pumpkins, I also made these two that have some cute Halloween phrases on them. My porch looks so festive!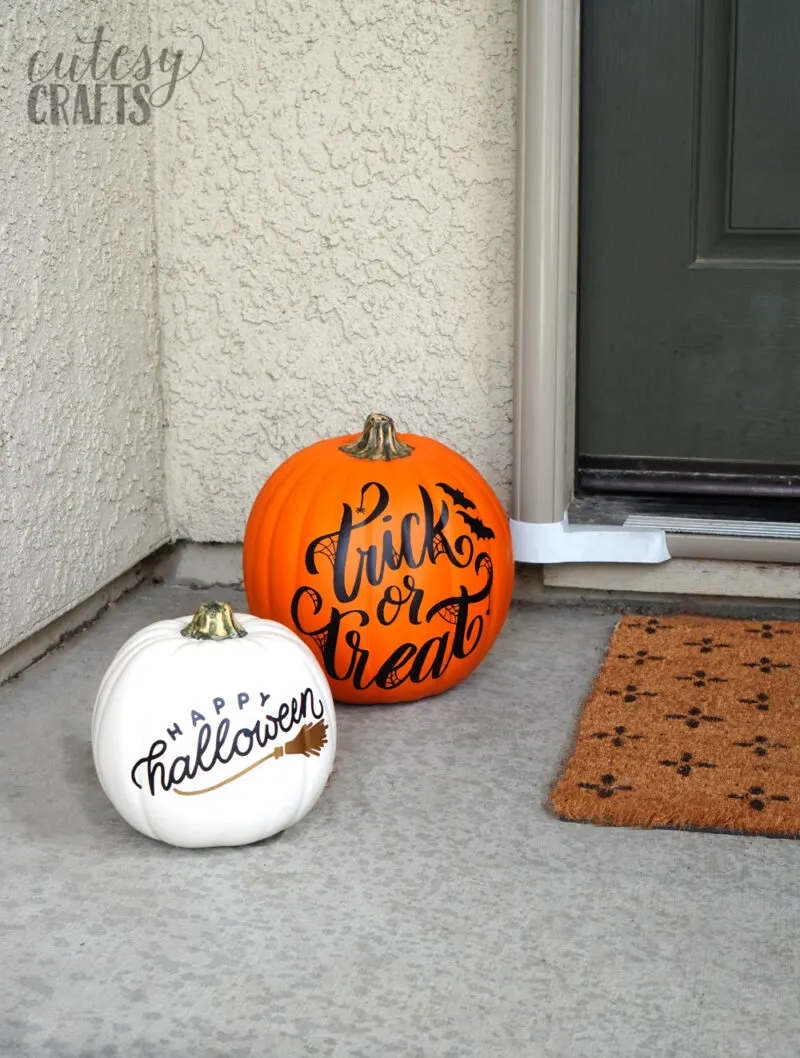 To recreate this Cricut Halloween idea, you'll need: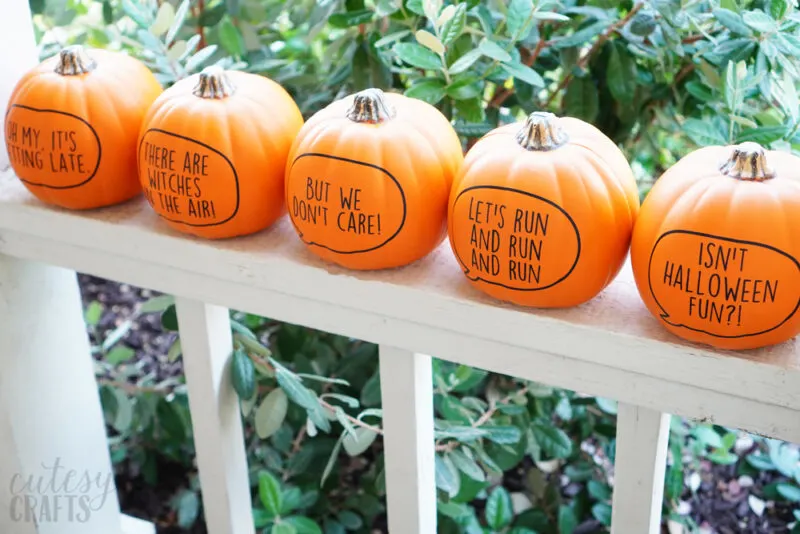 Rather than try to explain the process of how to put vinyl on pumpkins (because it's a little tricky), I created this video that will walk you through the entire process.
Aren't they fun?! If you don't have a fence to put them on, they still look really cute lining the walkway up to your porch. They'd also look cute on some stairs.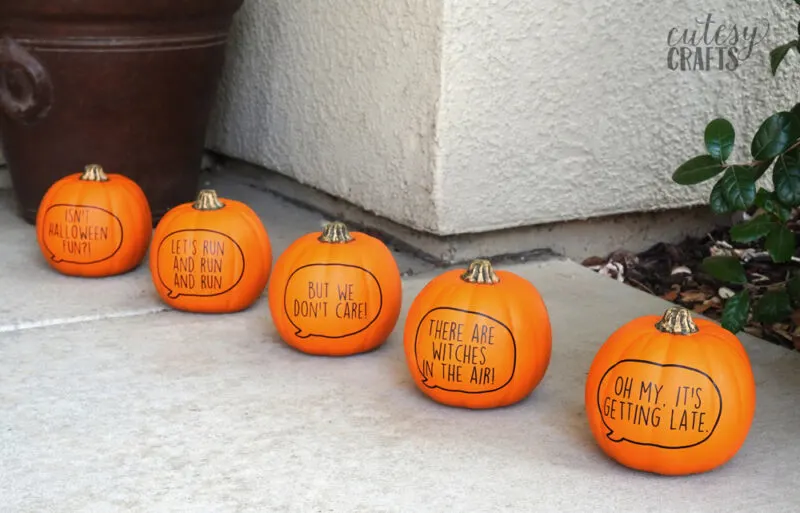 I thought about adding a little prop to each pumpkin, but went the "less is more" route in the end. Just to give you another idea though, I was going to set a watch on top of the first one, a little witch hat on the second one, some peace sign glasses on the third one, some baby running shoes under the fourth one, and a party hat on the third one. If you do it, send me a pic. I want to see what it looks like!!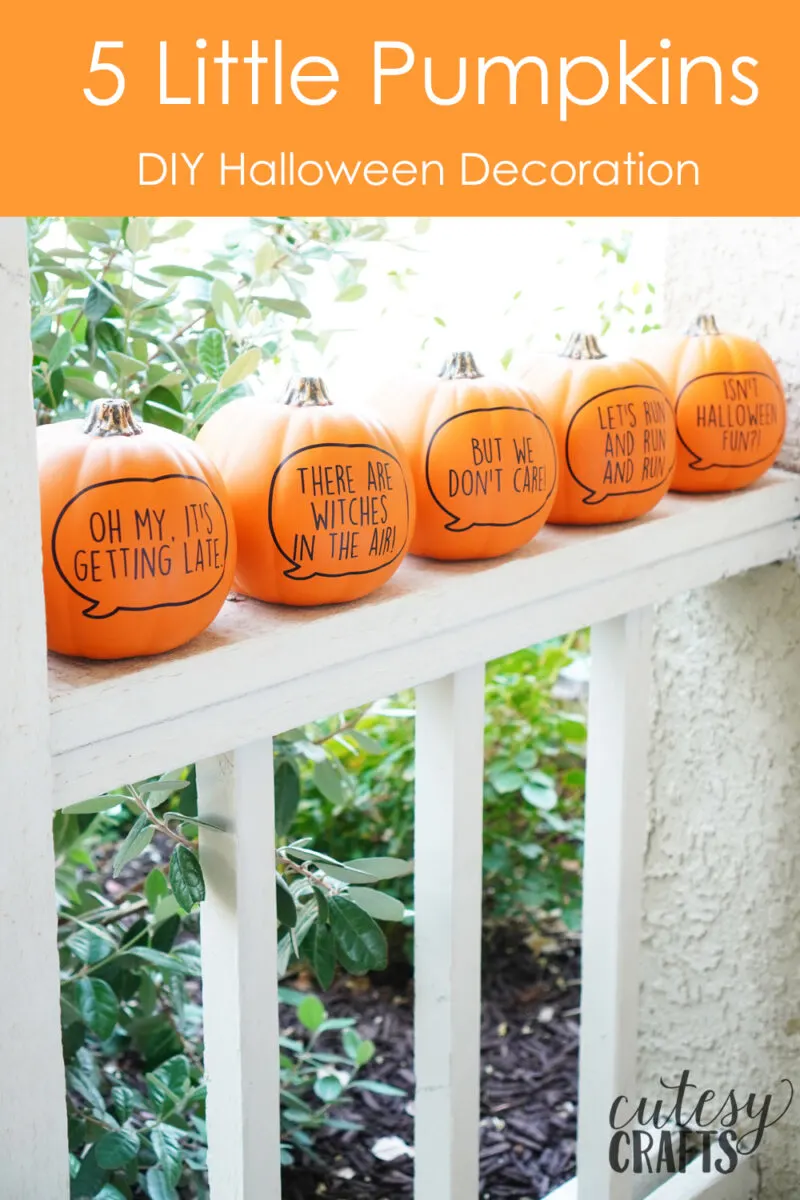 Did you like this Cricut Halloween idea? You might also like my Last Minute Halloween Costume and my Cricut Halloween Decoration – Chalkboard Countdown.