When Leah got a hand-me-down denim jacket, I knew right away that I would embroider something on it. I waited and waited for inspiration to strike, and it never did. Finally, I decided to just add a bunch of flowers. Can't go wrong with those, right? For a DIY denim jacket, I think it turned out pretty darn cute!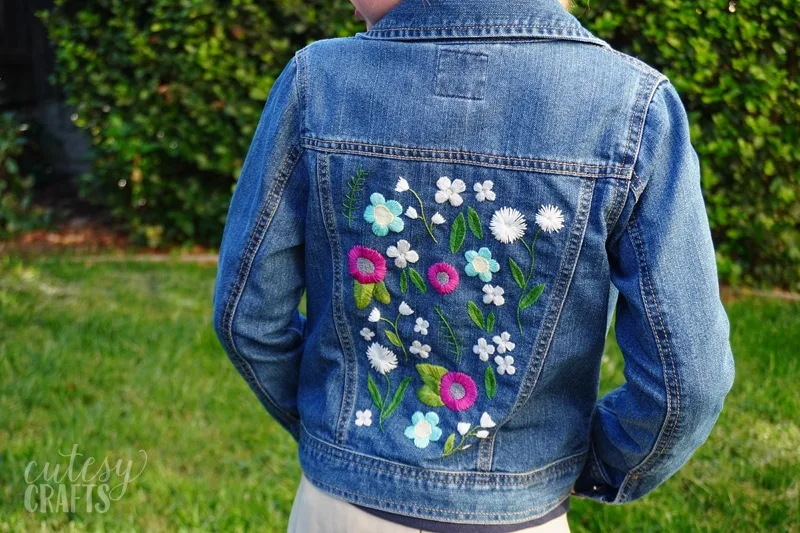 So far, just the back panel has flowers on it. I think I'll put a couple more embroidered flowers on the front, and maybe one or two on one of the sleeves.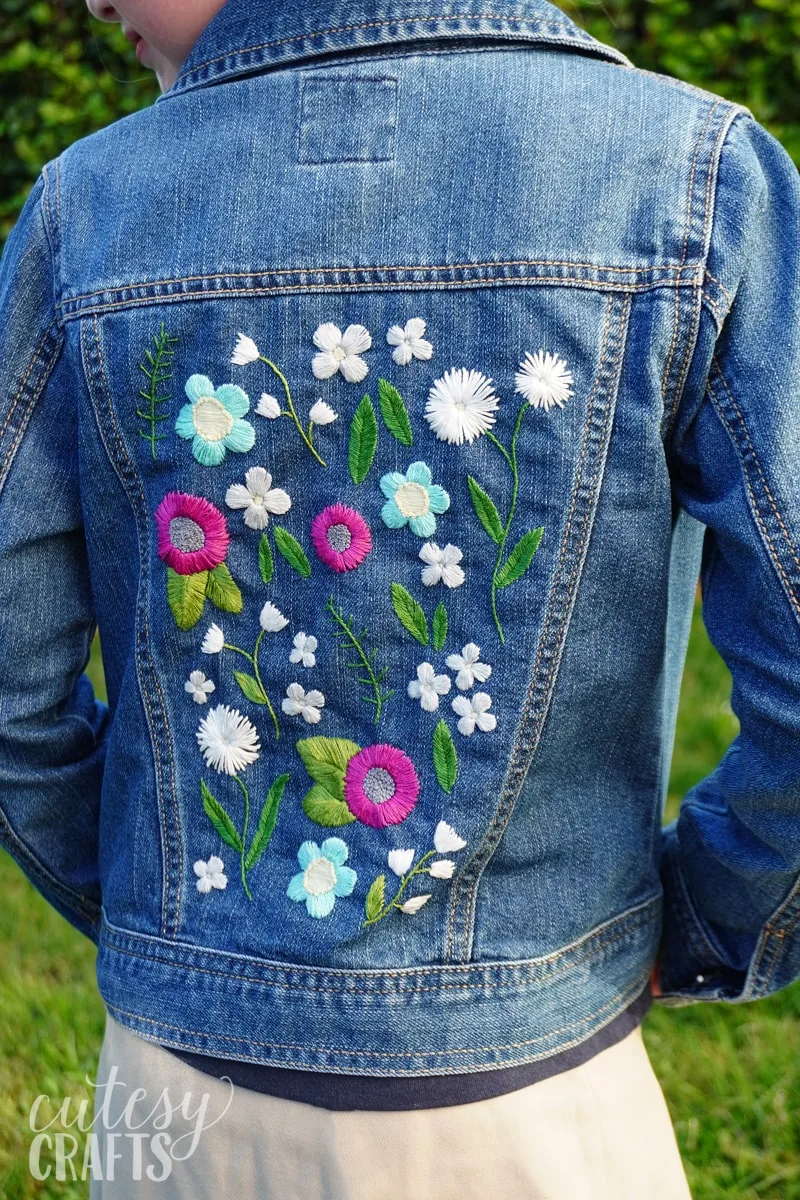 (This post may contain affiliate links, which means I may receive a commission, at no extra cost to you, if you click a link and purchase something that I have recommended.)
To make a DIY denim jacket with embroidery, you'll need:
denim jacket embroidery pattern – Instructions to download are at the bottom of this post. The pattern will likely need to be adjusted for the specific jacket you are working on. You might be able to resize it or just overlap different parts of the pattern.
denim jacket
embroidery floss (Aurifil 2021, 2600, 2110, 2605, 5006, 2888, 5018, and 2535)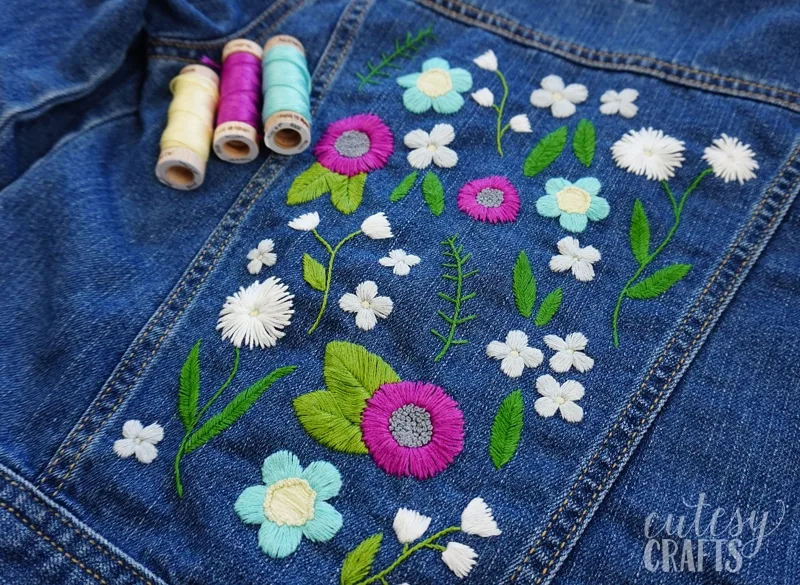 The best thing I've found for embroidering on denim is this water soluble stabilizer. You trace the pattern on the soft side, peel it off the paper backing, stick it on the denim fabric, and embroider straight through it. When you are done, you soak it in water, and it rinses away. See my post on how to transfer an embroidery pattern for pros and cons using this method.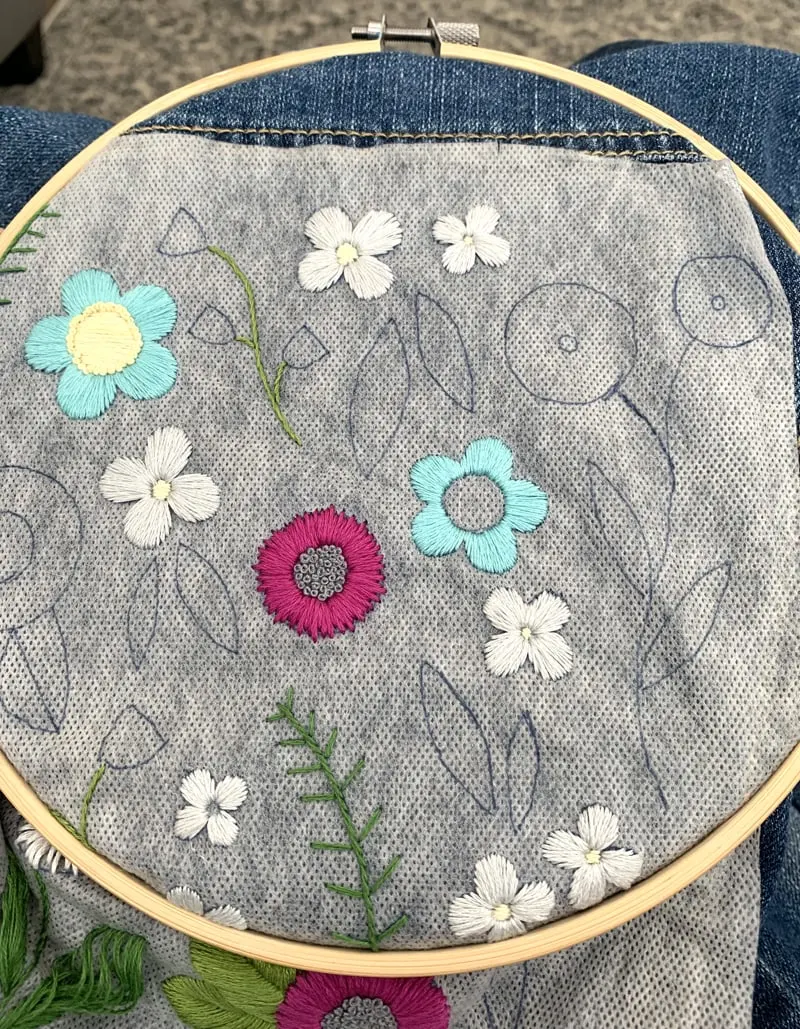 This was my first project using Aurifil embroidery floss, and it was great! I love the wooden spools. They come with so much thread on them!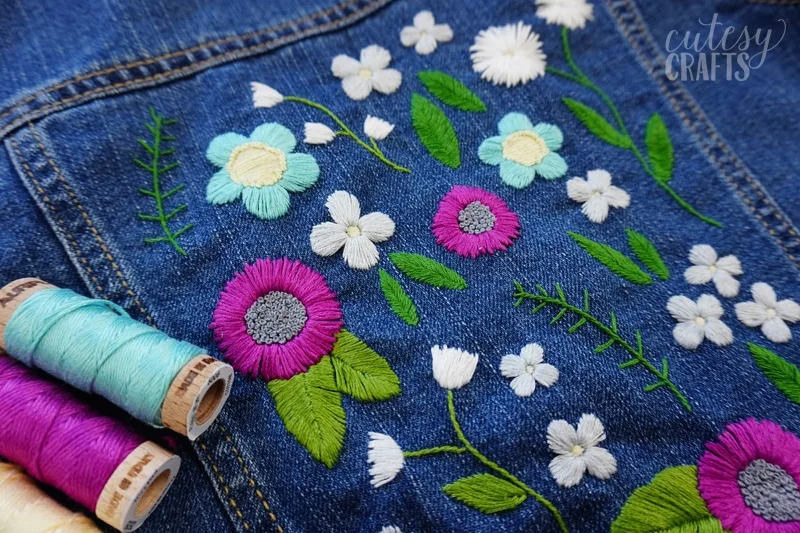 I used a lot of satin stitch for this one. When embroidering something that's going to get a lot of wash and wear, you don't want to use a lot of dimensional stitches. Things like the woven wheel stitch don't hold up well do a lot of washing. I'm still going to be hand washing this one every time though.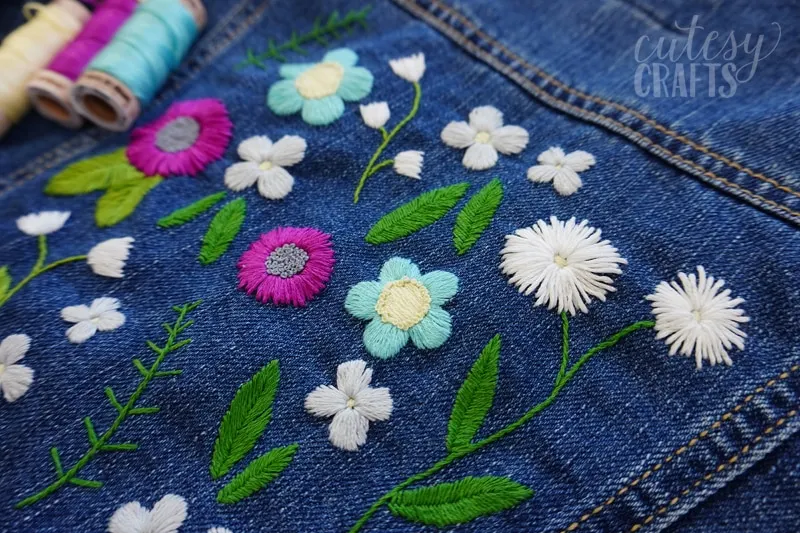 I also made sure my stitches were extra secure on the back, and I'll be ironing some permanent interfacing on the back to make sure everything is protected while being worn.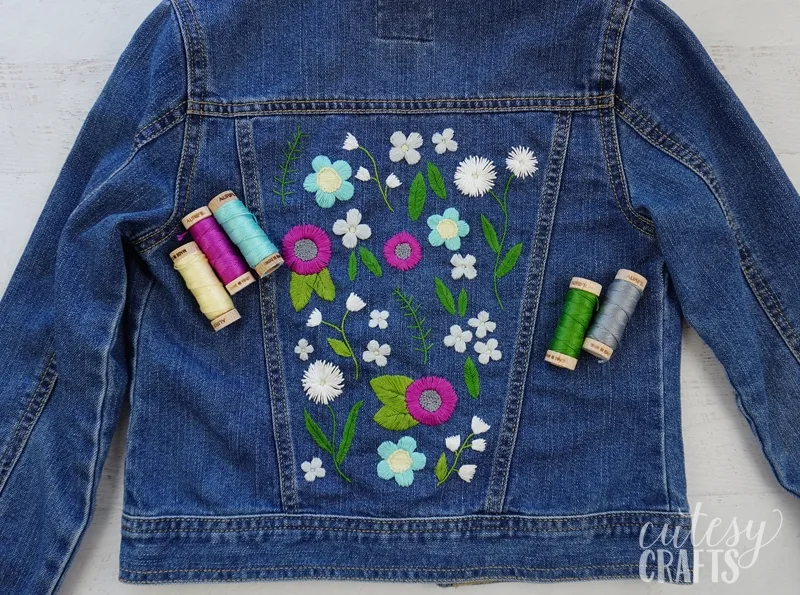 And… I'd love to say Leah was super happy to wear the jacket, but she couldn't wait to get it off. Little stinker! Hopefully I'll be able to talk her into wearing it, or someone else will be getting a nice, homemade gift.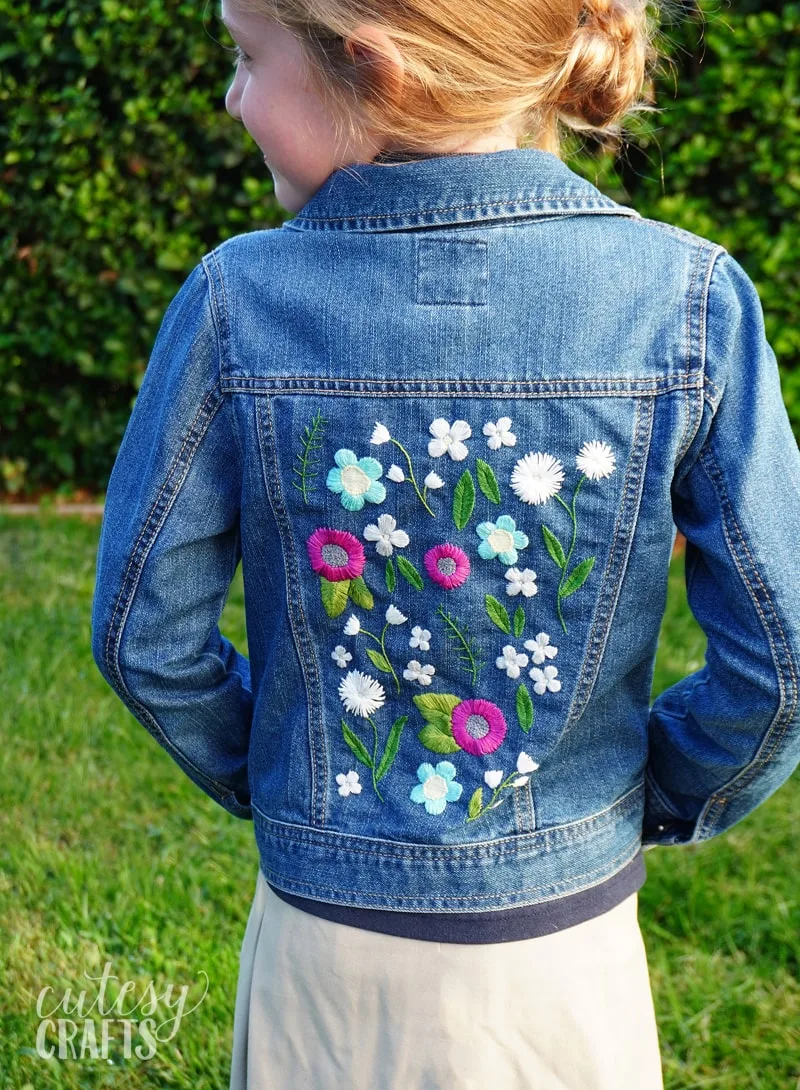 Get the free embroidery pattern!
To get the password, enter your information in the form below to sign up for my free email newsletter.
You will get an email with the password. Already subscribed but forgot the password? No need to subscribe again! Every email newsletter I send has the password in it, so check the latest one.
Cutesy Crafts is a participant in the Amazon Services LLC Associates Program, an affiliate advertising program designed to provide a means for sites to earn advertising fees by advertising and linking to amazon.com.