My niece got baptized last year, and I was in charge of designing the baptism program for the occasion. The program turned out cute, so I thought I would share it with you here. With a little bit of Photoshop knowledge, you can customize this LDS baptism program template for your own event. It adds a nice little touch to the special event. If you're looking for the matching free LDS baptism invitation template click here.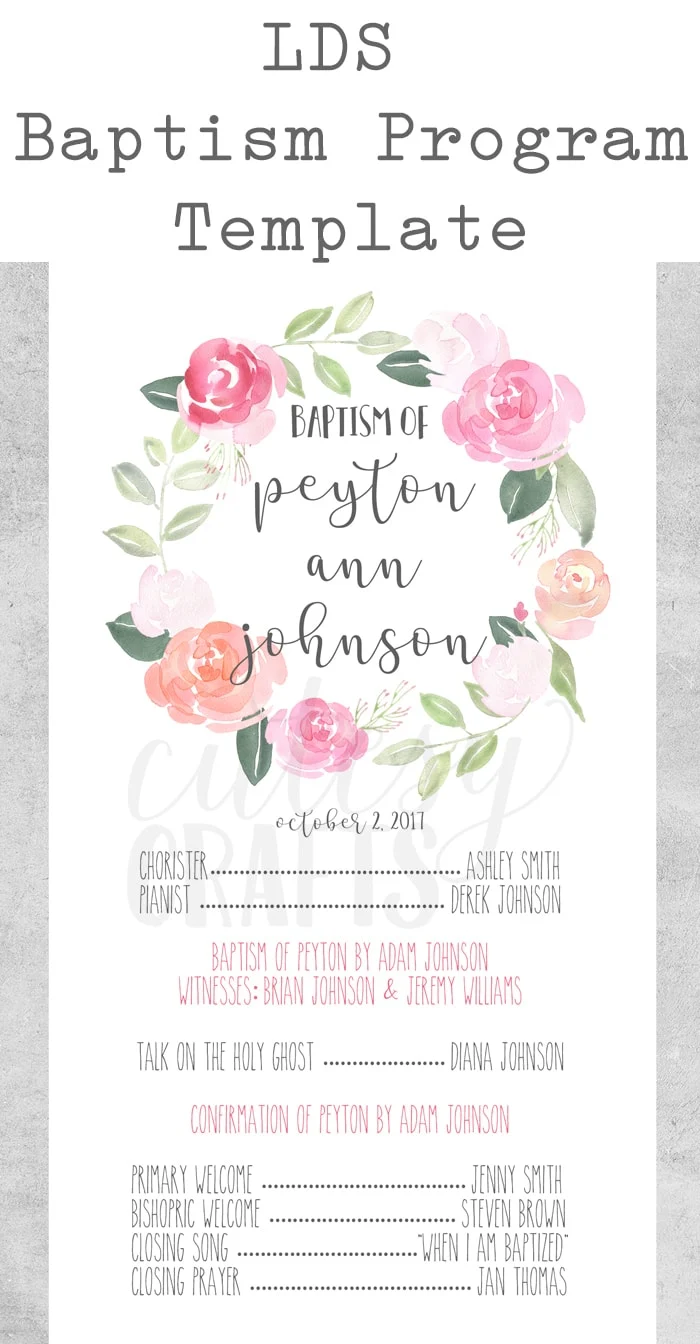 (This post may contain affiliate links, which means I may receive a commission, at no extra cost to you, if you click a link and purchase something that I have recommended.)
You'll need to install a few things before you can customize the template.
I used Photoshop Elements to design this LDS baptism program template. If you don't own it, you can usually find a free trial from Adobe. You will also need to download and install free fonts Personality, Stea, Ke Aloha, and The Skinny. You will also need Myriad Pro, which I believe comes installed on most computers. If not, it's just for the dots, so you can use something else. The artwork for the beautiful flower wreath comes from Paper Sun Design.
Print two per page.
The program is set up to be half a page, so when you are done customizing it, you'll want to open a new 8.5×11″ file with a 300 pixel resolution. Flatten your program template and copy/paste it into the new file twice. Align them side by side and save as a pdf to get them printed somewhere. If the place you choose to get them printed doesn't do a "full bleed" print (to the edge of the paper), you will need to trim the edges after. Make sure you choose "shrink to fit" when printing so the edges don't get cut off.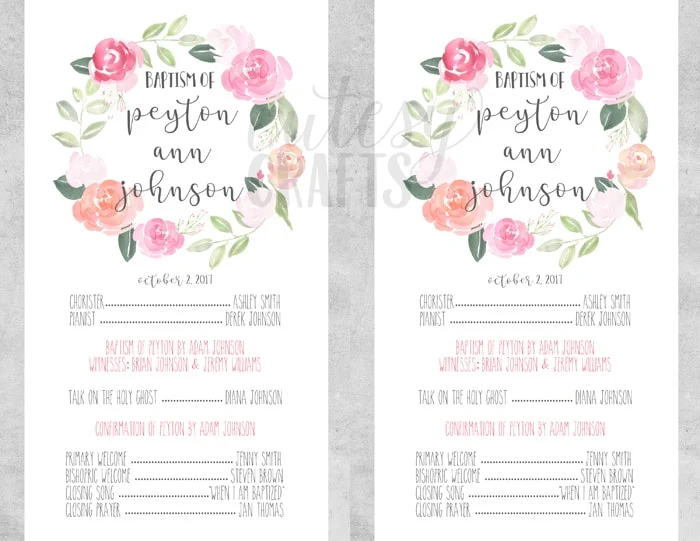 Hope this LDS baptsim program template is useful for someone out there. Congratulations on your big day!
Click here to download this template as a Photoshop file.
Go here for a matching free LDS baptism invitation template.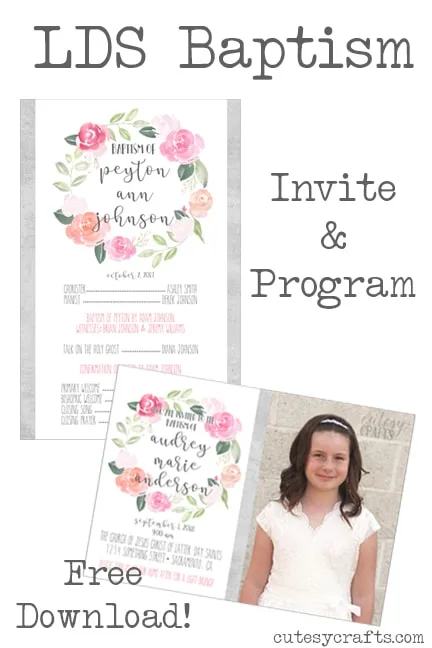 You might also like these other posts:
"He is Risen" DIY Easter Decoration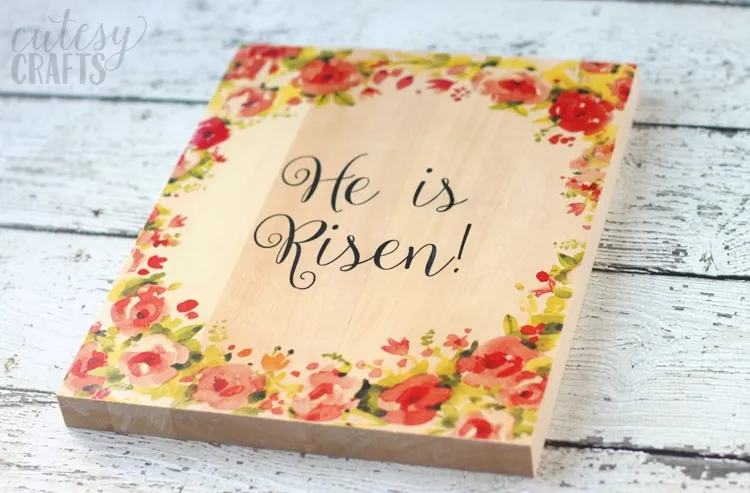 Valentine's Day Relief Society Activity