Do you ever get so into a project that you can't work on anything else? That's how I feel about these embroidery hoops. They are so fun for me! Next up in my fairy tale embroidery series is this Rapunzel hand embroidery pattern. This one is extra fun because Rapunzel's braid continues off the hoop! All of the hoops in this series are meant to be hung together, and this is the largest one. I love it so much! To see all of the hoops click here.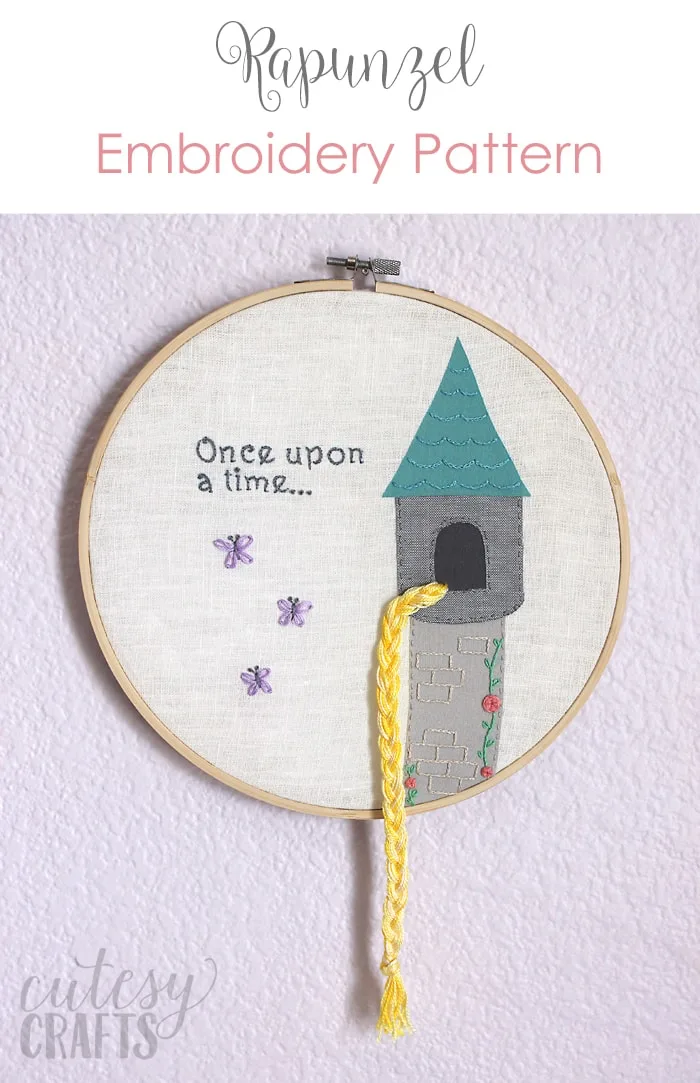 (This post may contain affiliate links, which means I may receive a commission, at no extra cost to you, if you click a link and purchase something that I have recommended.)
To make this Rapunzel embroidery hoop, you'll need:
9 inch embroidery hoop
white linen fabric
embroidery floss (colors listed on pattern)
fabric scraps – light gray, medium gray, dark gray, and blue
fusible interfacing (Wonder Under, Pellon 805)
Get the free fairy tale patterns!
To get the password, enter your information in the form below to sign up for my free email newsletter. You will get an email with the password. Already subscribed but forgot the password? No need to subscribe again! Every email newsletter I send has the password in it, so check the latest one.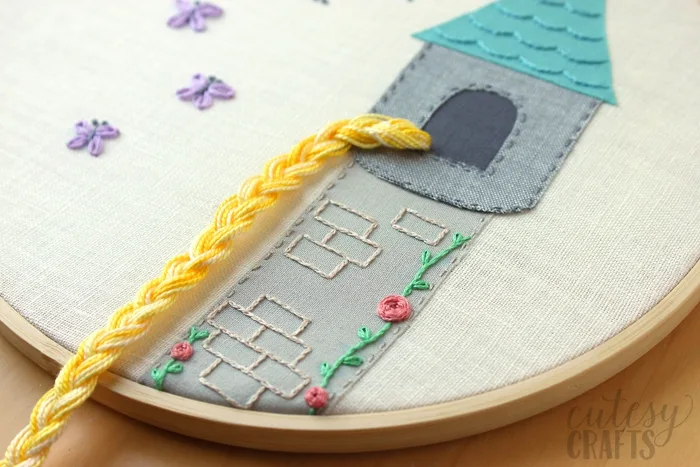 The tower is made with fabric appliques. You'll want to iron those on before doing any of the stitching. If you're not sure how to do that, check out this post. I recorded a video to show you the process. The vine has some tiny, woven wheel flowers creeping up the sides of the tower. That's my new favorite way to make flowers! Check out this other embroidery hoop if you like them too.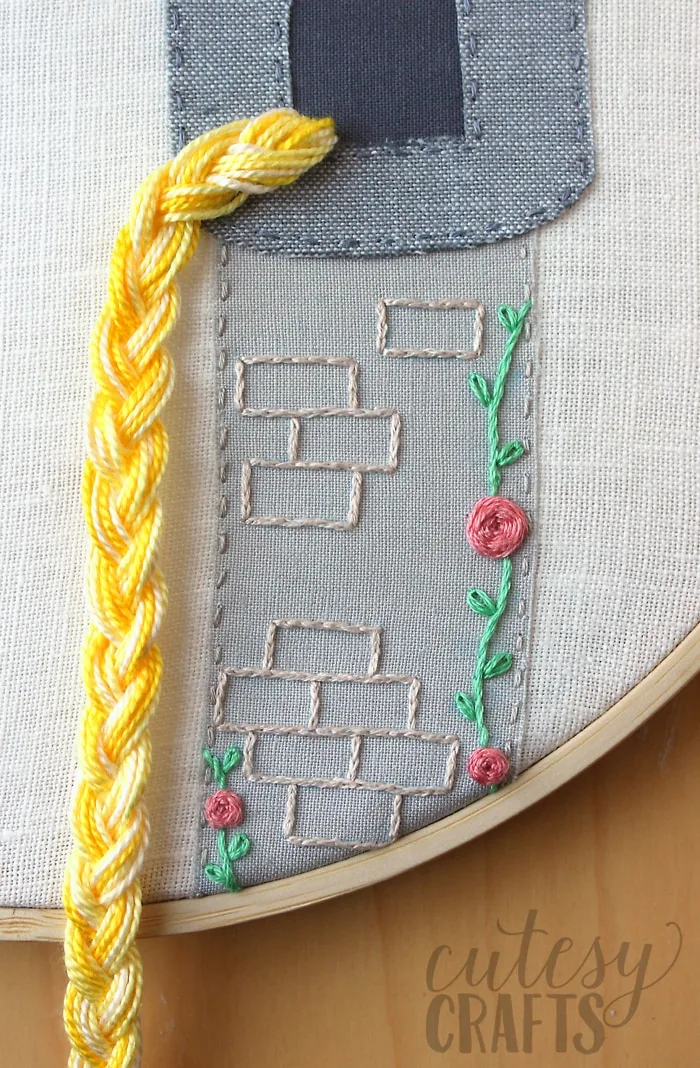 The hoop was lacking something, so I added a "Once upon a time…" to the top. I also added some lazy daisy stitch butterflies.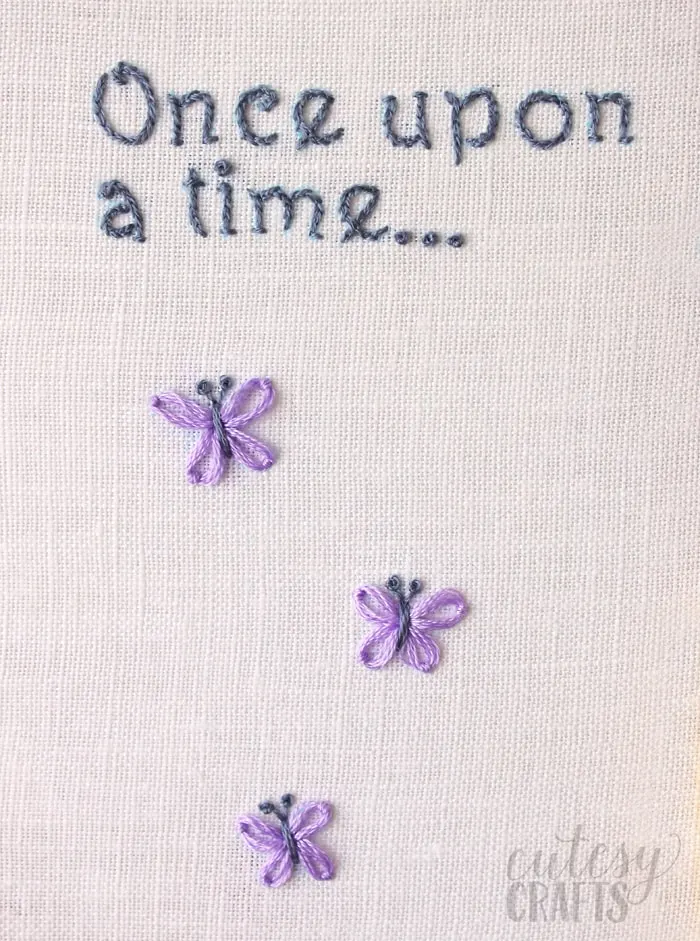 My favorite part of the hoop is, of course, Rapunzel's braid.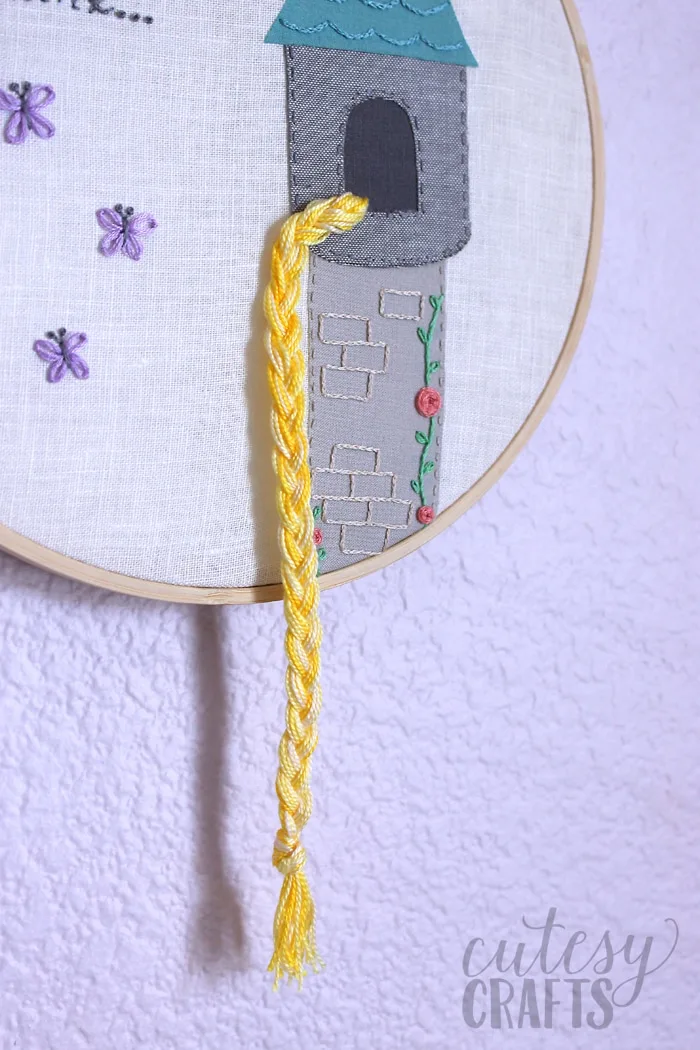 To make the braid, I used pearl cotton. I took the whole skein, cut it in half, and used that amount. Thread each strand through to the back of the hoop a couple inches. Tie the strands in a knot on the back and trim the excess threads. Separate the strands into three equal sections and braid it. Tie a knot at the end of the braid and trim the excess off the bottom.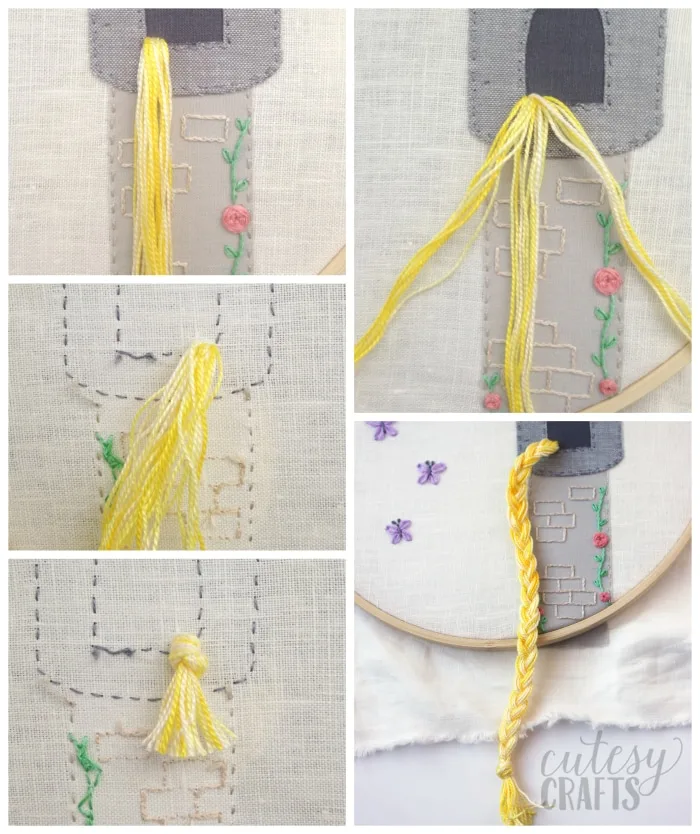 Take another strand of the pearl cotton, and use it to tack the braid into place, near the top.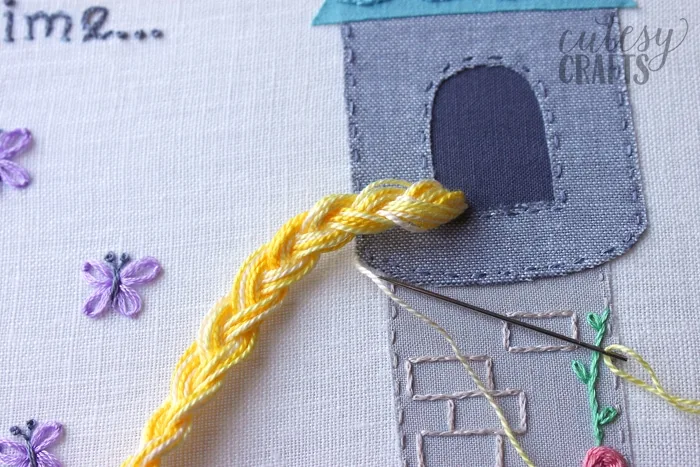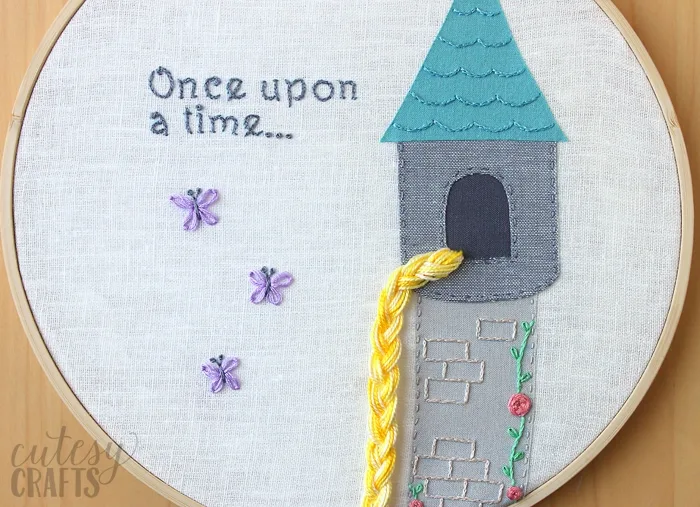 I can't wait to show you the rest of the hoops in this fairy tale series. Click here to see all of them.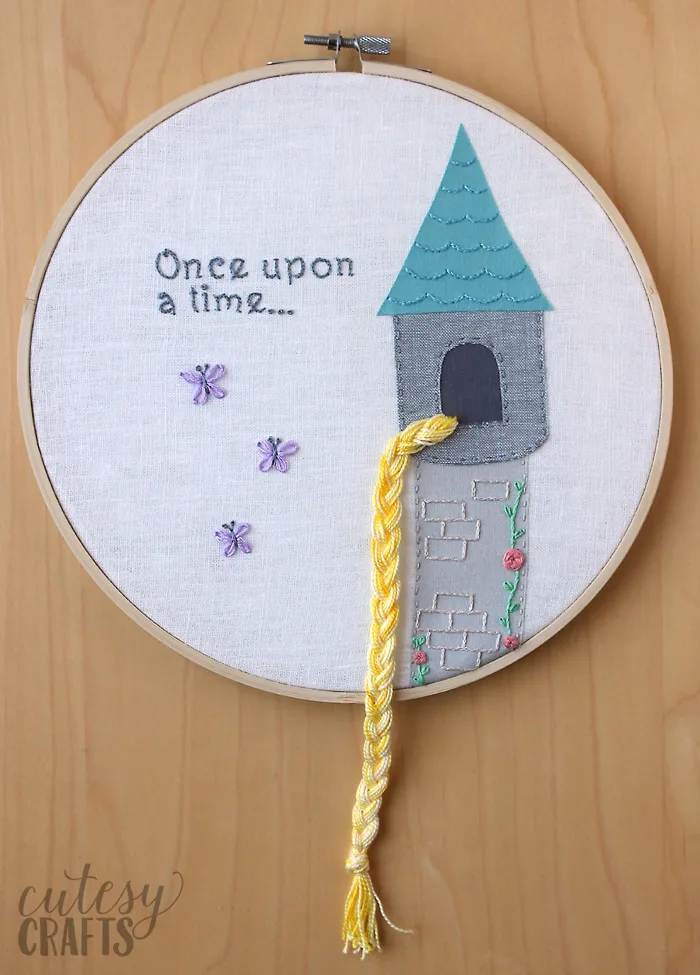 Follow along on Instagram to see sneak peeks of what I'm working on, and take a look at my other hand embroidery designs for inspiration.
Cutesy Crafts is a participant in the Amazon Services LLC Associates Program, an affiliate advertising program designed to provide a means for sites to earn advertising fees by advertising and linking to amazon.com. This post contains affiliate links.