I've had a little bit of a problem, and maybe you can relate. I have tons of craft supplies, and a good portion of those are for the kids. It's hard for me to let my kids use them though. I'm not 100% sure why, but I think it comes down to two issues for me:
First there's the mess. My kids have a really hard time remembering to clean up after themselves because they are… um… kids.
And second is the waste of supplies. They want to use everything at once! This is pretty silly if you think about it though. I mean, the craft supplies are for them, and I don't want them to use them?! What is wrong with me?
I've made an effort to change my attitude when it comes to letting the kids craft. When we moved into this house, I set up an area for the kids to do homework and craft in. This has helped tremendously. I made sure to use an old table that I didn't care about, and that mostly takes care of the mess problem.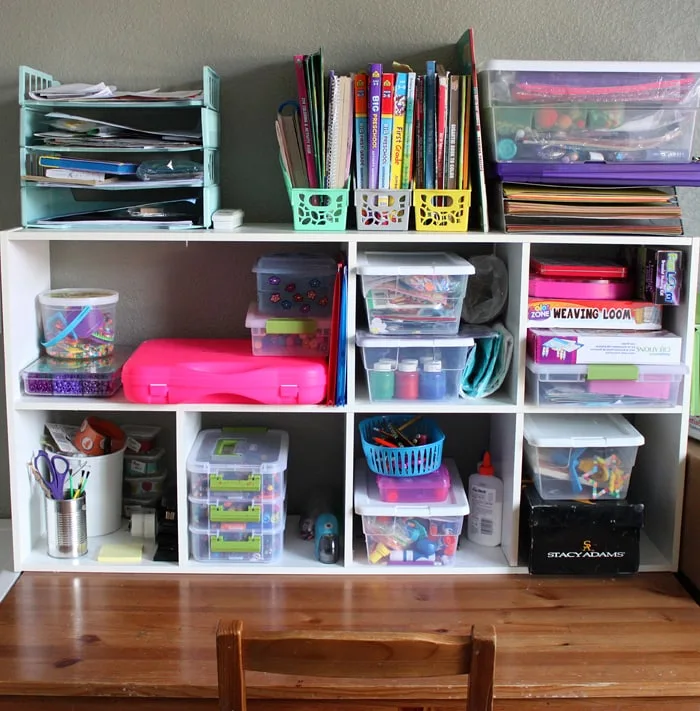 What really got me to give up control of the supplies, was when I found this project that Audrey made. She dug toilet paper rolls out of the bathroom trash and found fabric scraps in my craft room trash. Can you tell what they are? Binoculars! Complete with saran wrap lenses! Seeing the creativity that Audrey had with things she had to dig out of the trash (poor girl) made me realize that I needed to lighten up a little. My kids are getting older, and they don't need direct supervision while using their craft supplies anymore.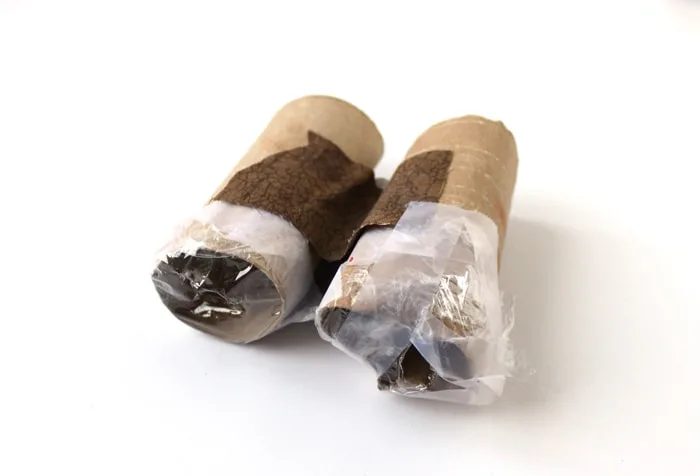 So… I decided to let go. I still have restrictions on paint and play dough. I'm not a crazy person! I also put a limit on the amount of Scotch tape they can use. They seem to think it's an all purpose adhesive. Haha! They also have to clean up after themselves or they get banned from the craft supplies for a while. One of the first things she made was this little popsicle stick house. Isn't it cute?!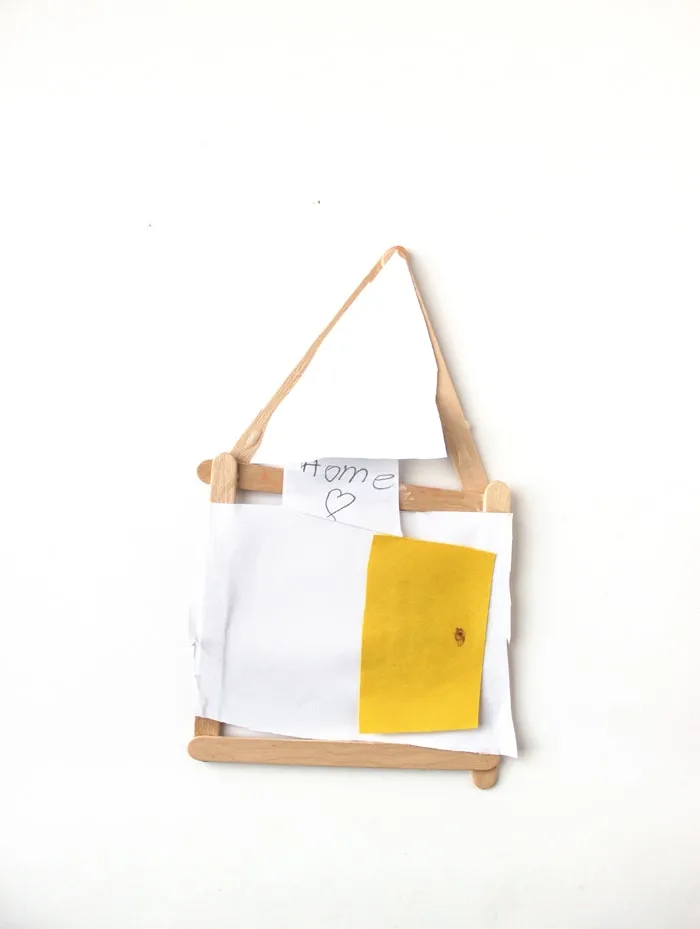 Here are a few more things that she has made. These are all out of her imagination! I'm amazed at how creative she is, and I never would have known if I didn't give her freedom over the supplies. As a bonus, it also keeps her busy for hours!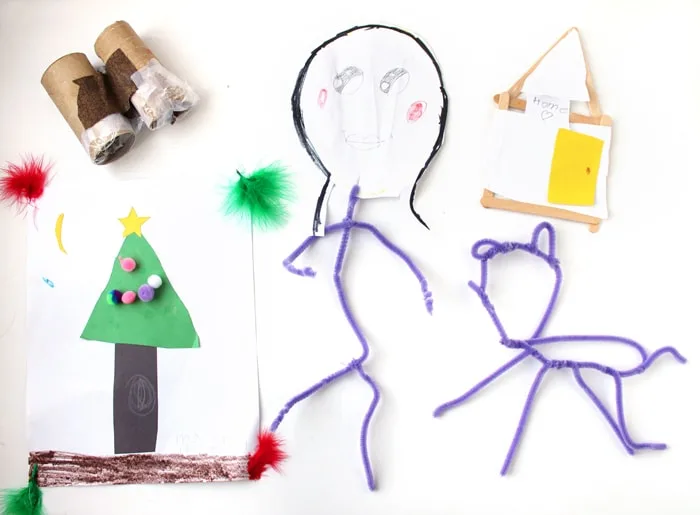 (Cutesy Crafts is a participant in the Amazon Services LLC Associates Program, an affiliate advertising program designed to provide a means for sites to earn advertising fees by advertising and linking to amazon.com. This post contains affiliate links.)
Oh, and I got the hint from her first little craft project. She got a new pair of binoculars and a children's bird watching book as a gift this year. She loves them, and we've already identified several different birds in our backyard. Apparently the binoculars are also great for spying on their neighbor's dogs. I love it!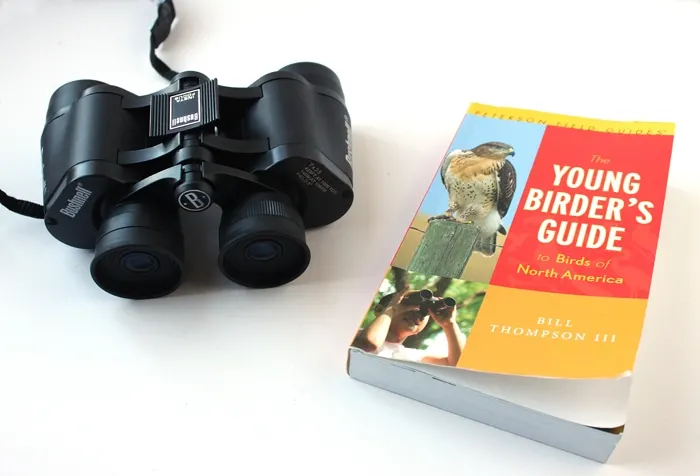 Do you have a hard time letting go of the craft supplies too? Please tell me I'm not the only crazy person who has a problem with this! Try giving your kids free reign over them and see how creative they can be. You might be pleasantly surprised!