This past weekend, we had a Beauty and the Beast party for Leah, who just turned five. She loves strawberries and requested strawberry cake with strawberries on top of it and strawberry ice cream. Like I said, she LOVES them! I was trying to think of a way to incorporate the strawberries into Beauty and the Beast cupcakes, when I came up with the idea to make strawberry roses. They came out perfectly and were so easy to make. I love it when an idea works out just the way I want!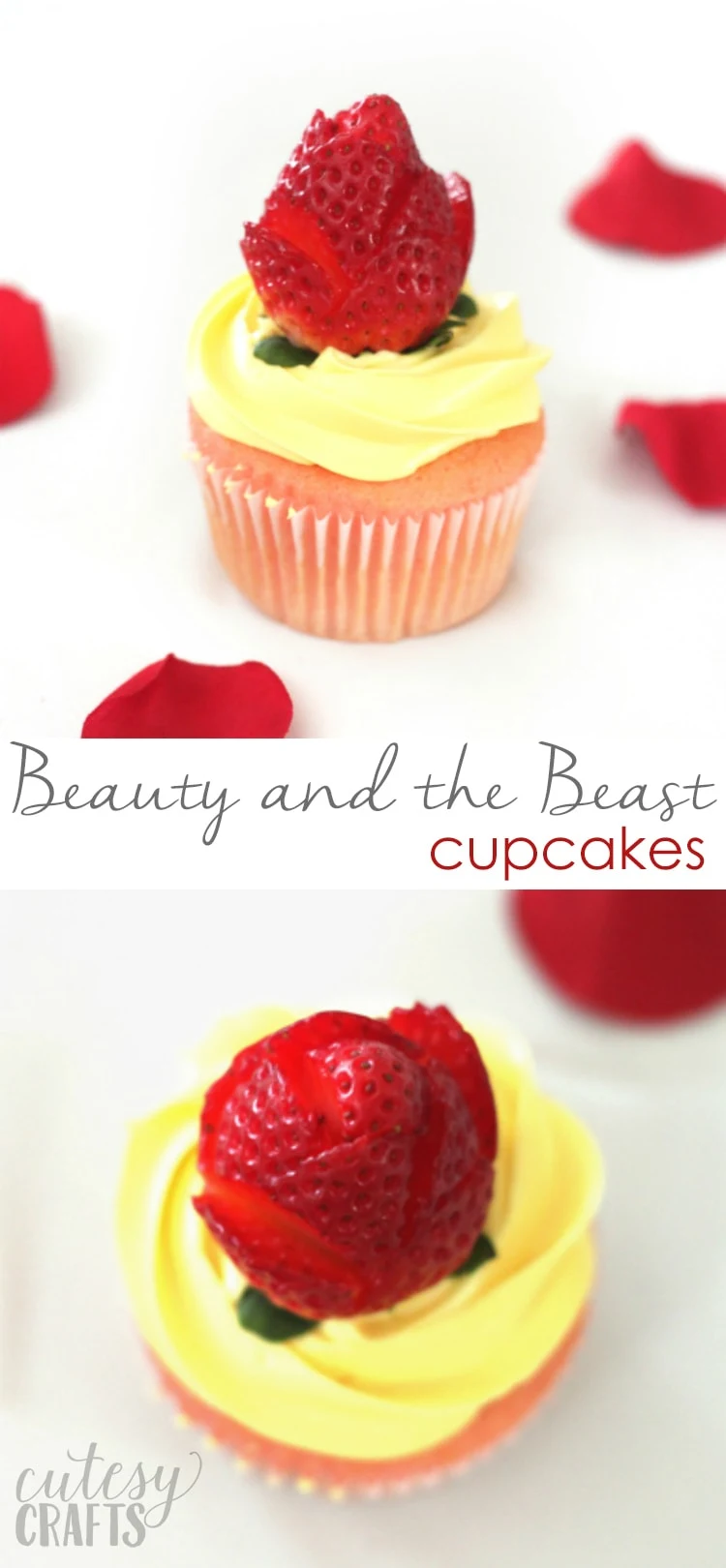 Everyone at the party was very impressed with our Beauty and the Beast cupcakes. The strawberry roses are really easy to make too.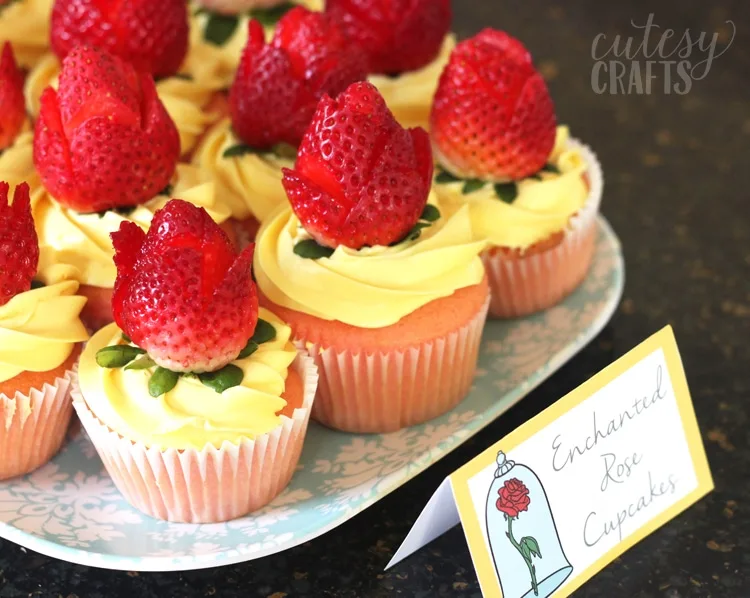 To make the strawberry roses, first wash the strawberries and dab them dry with a paper towel. Turn a strawberry upside down and make four cuts around the outside. Continue to make cuts like in the photos below. Don't worry about making it perfect, people will still get the idea that it's a rose. Believe me, mine were far from perfect!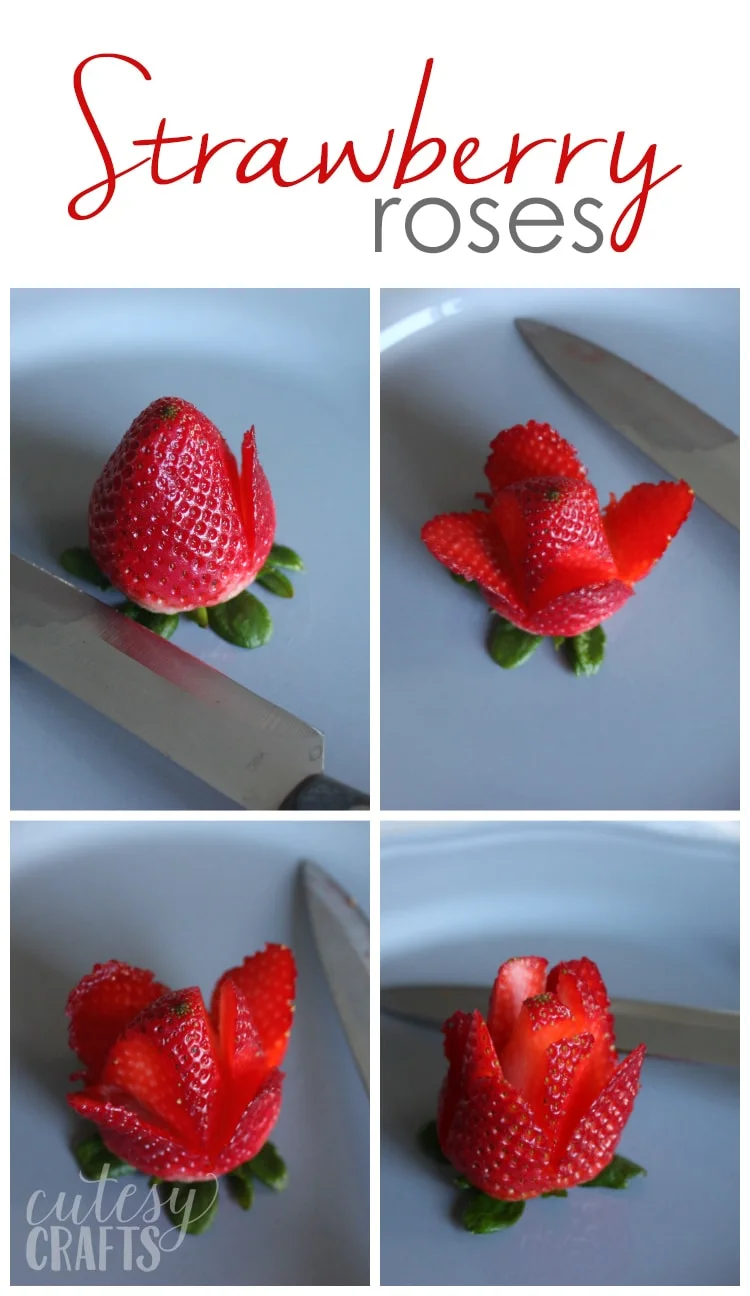 I just put yellow food coloring in some store-bought white frosting, piped it onto the top of each cupcake, and plopped a strawberry rose on the top of each one. I'm all about making things simple! I even have a printable sign for you to put next to the cupcakes. You can get that (along with other food printables for the party) here.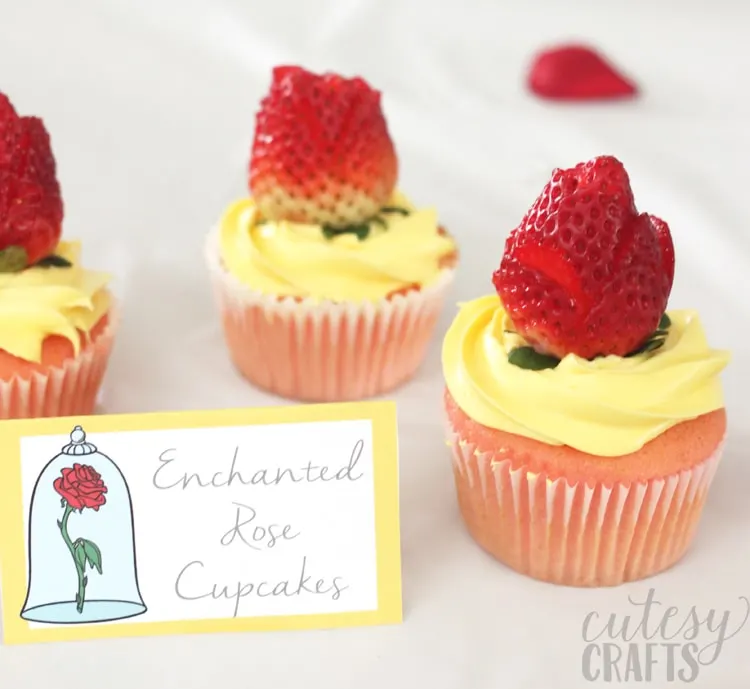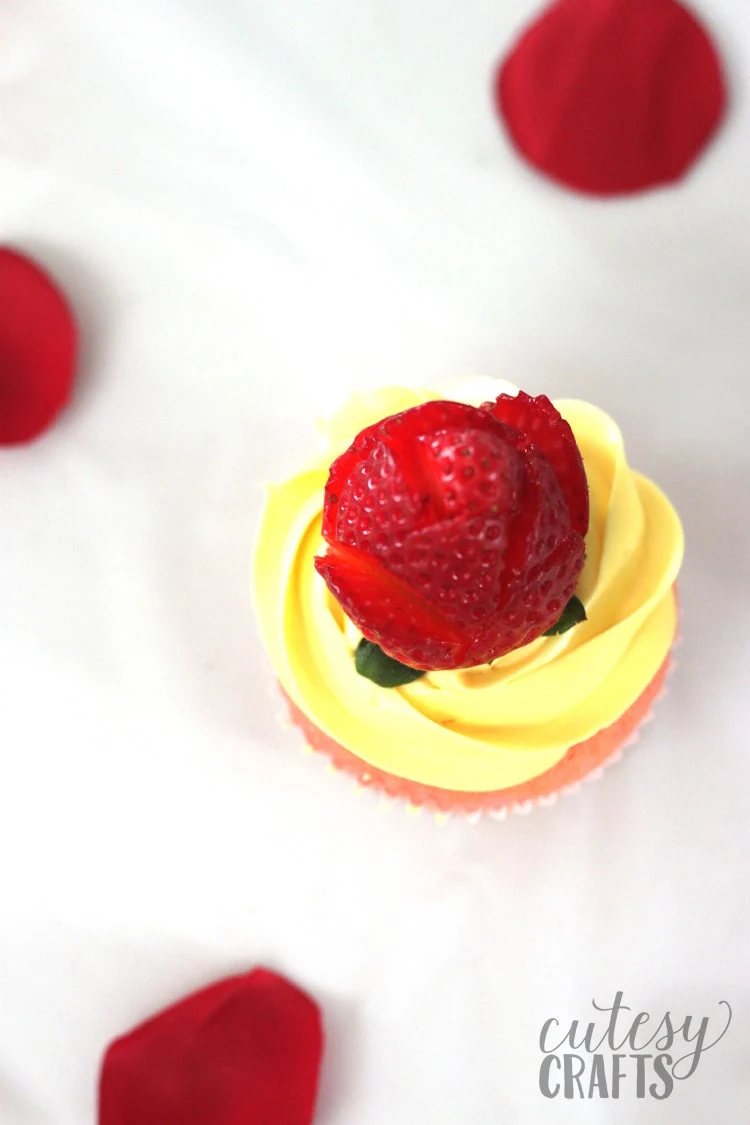 Leah was so happy with her Beauty and the Beast cupcakes, and she especially loved the strawberry roses. Here we are a few days later, and she's still talking about all the strawberries that she had at her party. I love when I can make my kids happy with something so simple!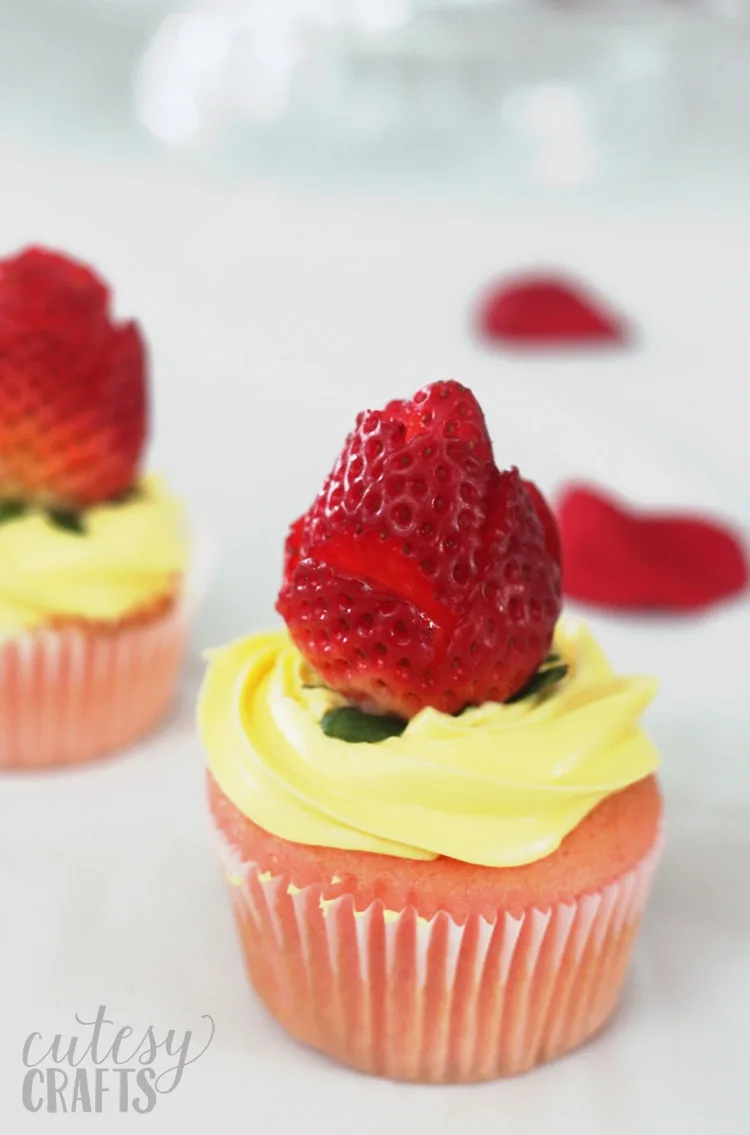 Make sure to check also out all of my other Beauty and the Beast party ideas.