My little Leah just turned five, and I can't believe it! She's going to be starting Kindergarten this year! Excuse me while I go cry in the corner for a minute. *sniffle* She originally wanted to have a party with "all the princesses", but we eventually narrowed it down to a Beauty and the Beast party. I've always dreamed of throwing a princess tea party, so we turned it into a Beauty and the Beast tea party. This was such a fun party to put together, and I hope you love all of my Beauty and the Beast party ideas.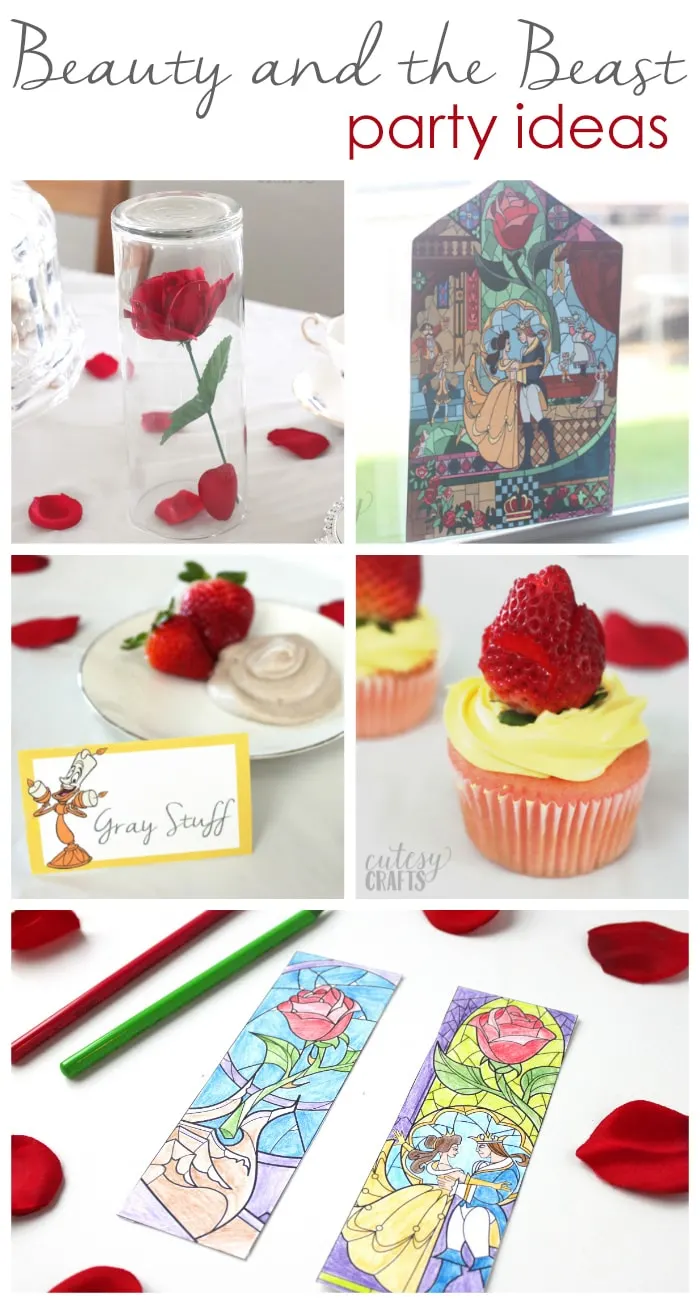 Beauty and the Beast Party Ideas
This post may contain affiliate links, which means I may receive a commission, at no extra cost to you, if you click a link and purchase something that I have recommended.

First, we welcomed all of the guests with this Lumiere sign hanging on the front door.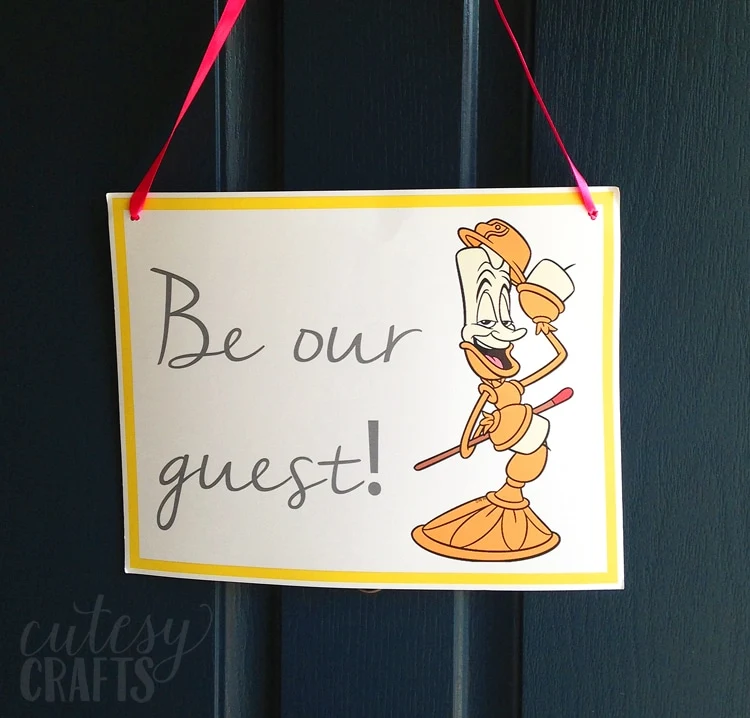 A friend let me borrow her set of mismatched tea cups and a tea pot. We had a hot chocolate party, since kids don't really like tea (eww… I don't either!) The girls all wore princess dresses, and we served them hot chocolate with milk and marshmallows. The girls loved it! We may or may not have served them with British accents too. 😉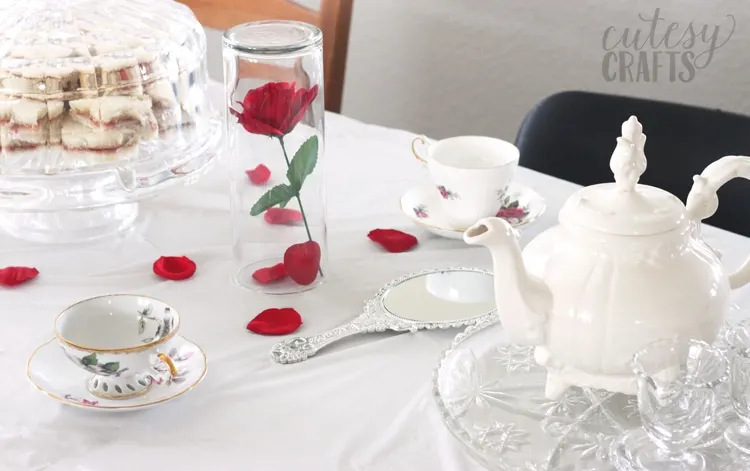 I went to the dollar store to get roses and this glass vase to make the enchanted rose. It's not a glass cloche like from the movie, but it was a lot cheaper this way. I cut up more of the roses and sprinkled the petals all over the table. The magic mirror was also from the dollar store.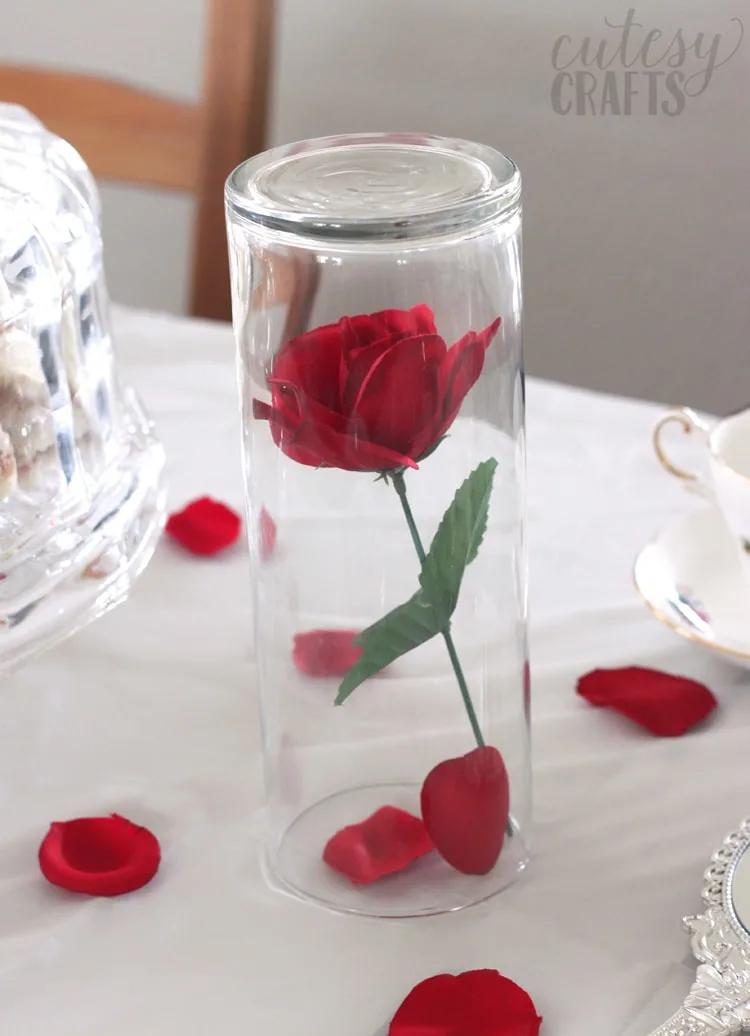 We made PB&J sandwiches and cut them into hearts, flowers, and stars with cookie cutters.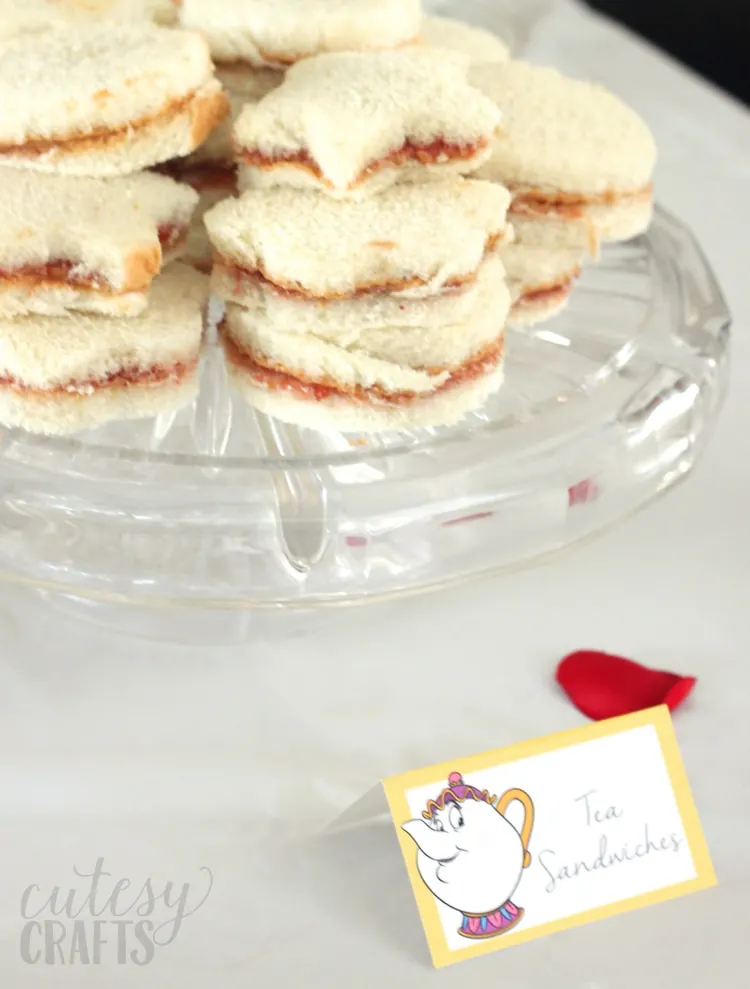 We also made "gray stuff" fruit dip. This was SO funny! None of the kids would touch it because it looked yucky, and the adults had no idea what "gray stuff" was supposed to mean. I think I sang that part of the "Be Our Guest" song at least ten times at the party. Please tell me you all know what gray stuff is! Haha! For this, we just took a fruit dip recipe and put a little black food coloring in it. Easy!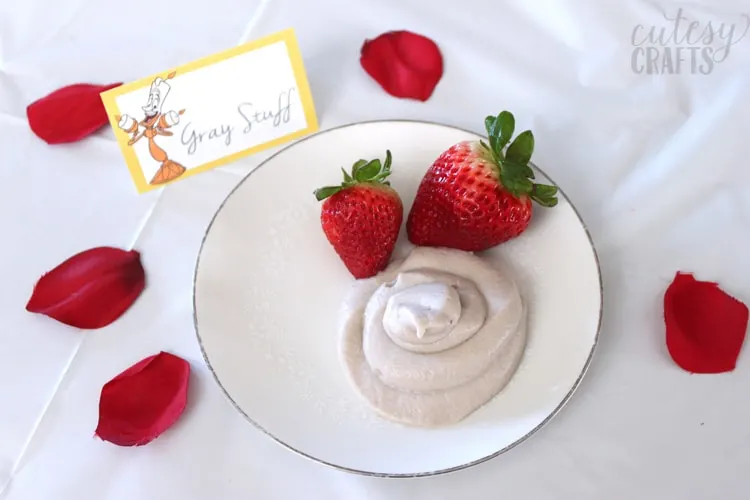 I downloaded this image of stained glass from the movie and printed it out. If I had more time, I would have blown it up a bit bigger, but it was still cute. I just taped it up in the window.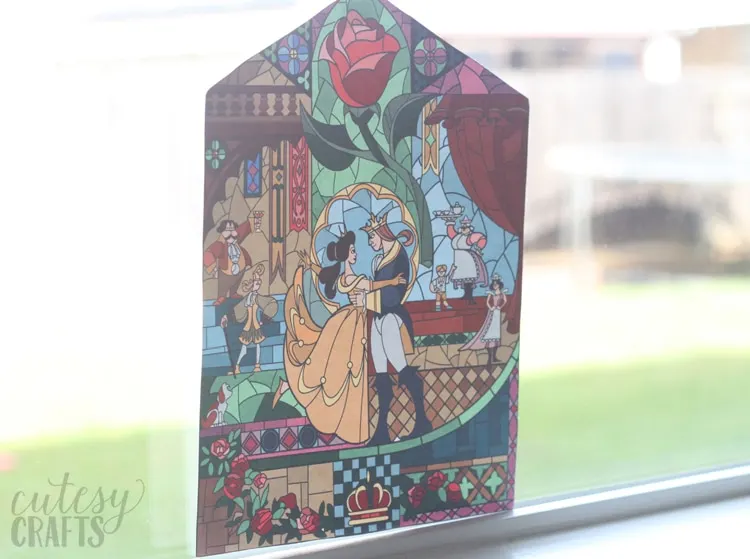 I designed some Beauty and the Beast coloring page bookmarks for the kids to color. You can read more about those here.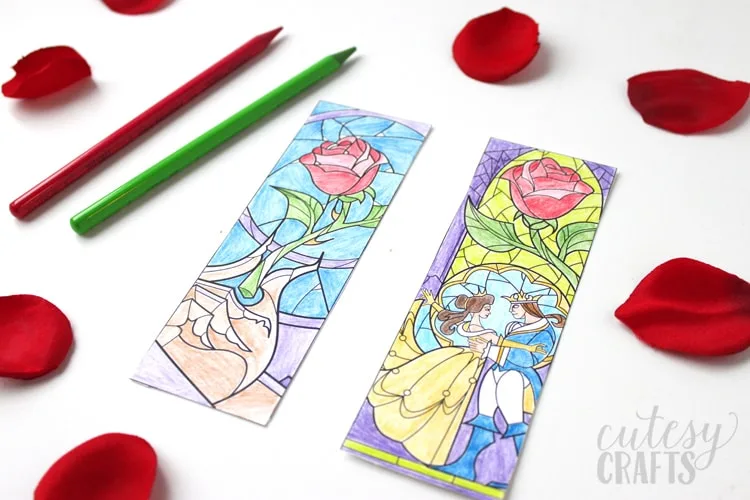 For dessert, we had Beauty and the Beast cupcakes with strawberry roses. These were so cute and really easy to make! You can read more about how to make those here.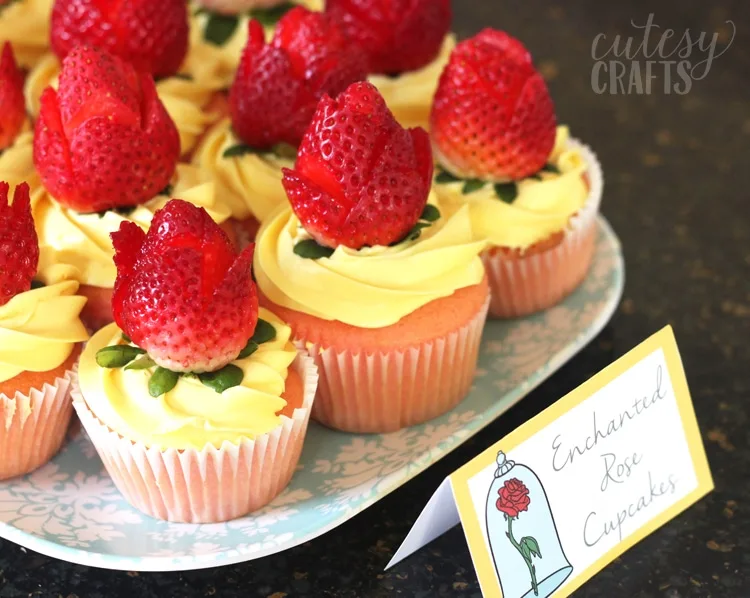 Each of the girls went home with a magic mirror from the dollar store. I attached a cute little tag to each one with a ribbon. They kept trying to get the mirrors to show them the beast. Adorable!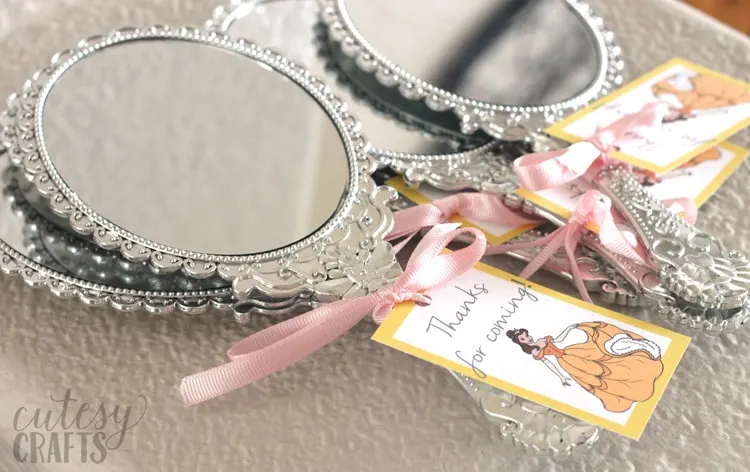 Leah just loved her party, and the guests loved the Beauty and the Beast party ideas that I came up with! You can get all of the printable food labels, thank you tags, bookmarks, and door sign here. All clipart is from Disneyclips.com.
Cutesy Crafts is a participant in the Amazon Services LLC Associates Program, an affiliate advertising program designed to provide a means for sites to earn advertising fees by advertising and linking to amazon.com. This post contains affiliate links.