When I was brainstorming Beauty and the Beast birthday party ideas for Leah's birthday, I thought of Belle and how she loves to read. I decided it would be fun to have the kids make some bookmarks as an activity at the party. I remembered the beautiful designs of the stained glass in the movie, and I designed these Beauty and the Beast coloring page bookmarks based off of them. Aren't they pretty?!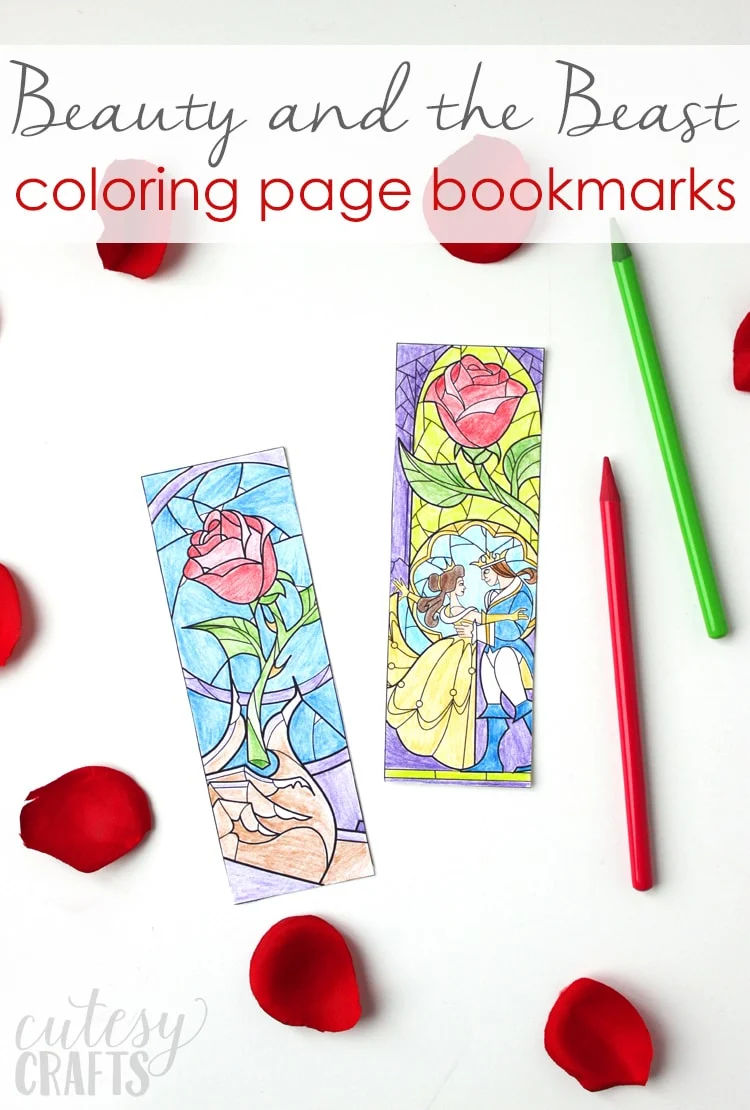 Forget the kids, I colored some myself! Haha! I had so much fun with these, and they remind me so much of my childhood. I think I must have watched this movie at least a hundred times growing up. It was one of my favorites!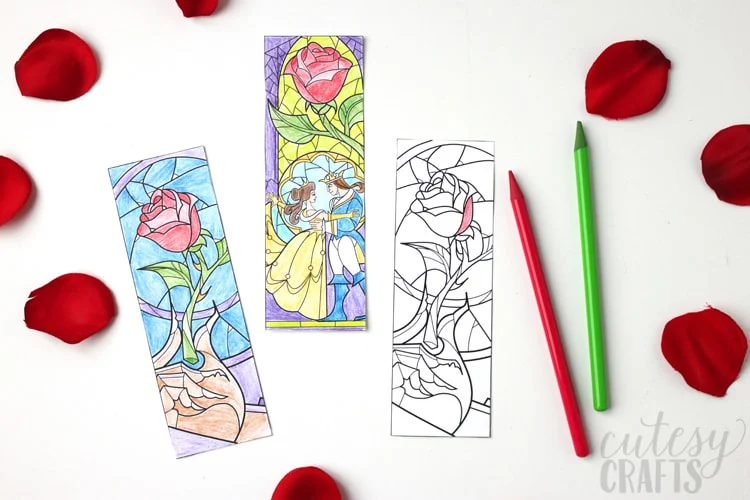 The kids loved coloring the different designs too, and they even recognized the stained glass from the movie. They were so excited to take them home and use them in their books.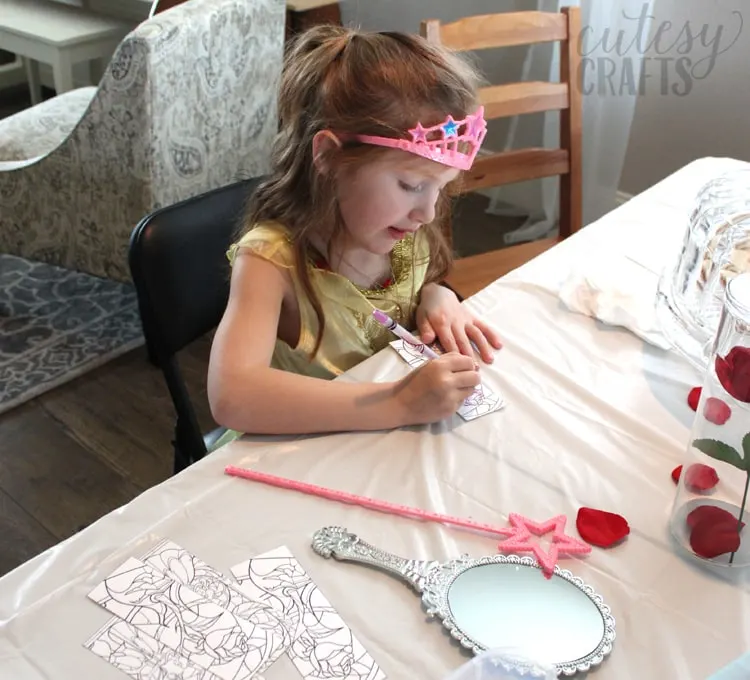 If you have access to a laminator, you could even laminate the bookmarks for the kids. That way they last longer!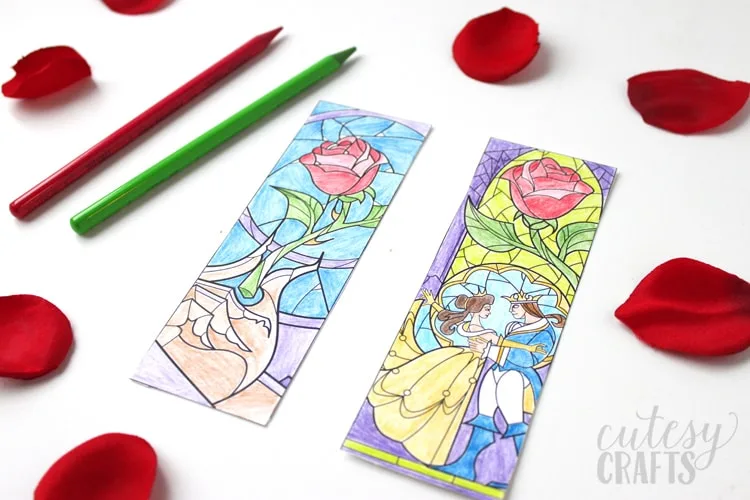 You can get the free Beauty and the Beast coloring page bookmarks here. Make sure to check out all of our other fun Beauty and the Beast party ideas.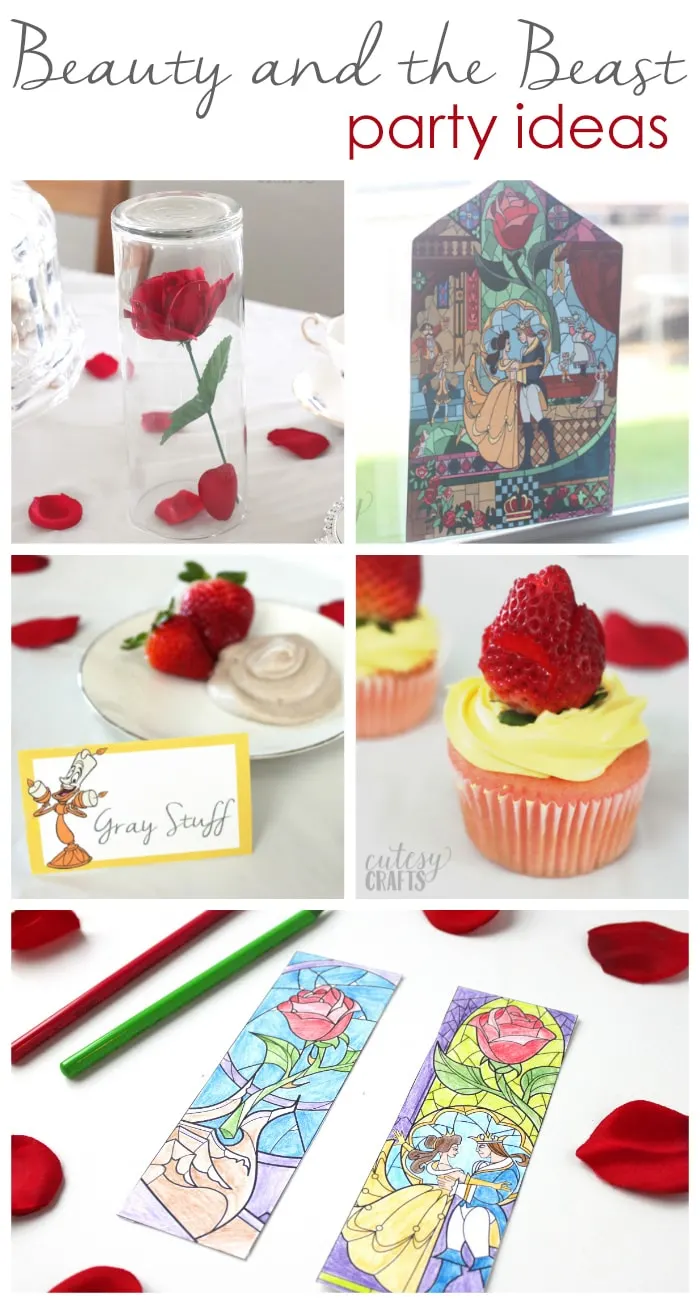 Also take a look at these other DIY bookmarks.