I never finished sharing all of the details of Evan's Pokemon party that I made Pokemon invitations for. There were a couple of fun Pokemon party games that I came up with that I still wanted to tell you about. I think it's really neat that the new generation can enjoy something that we enjoyed as children, and I had a lot of fun with this party! I've got a couple of games here, Pin the Tail on Pikachu and a fun Pokemon hunt game.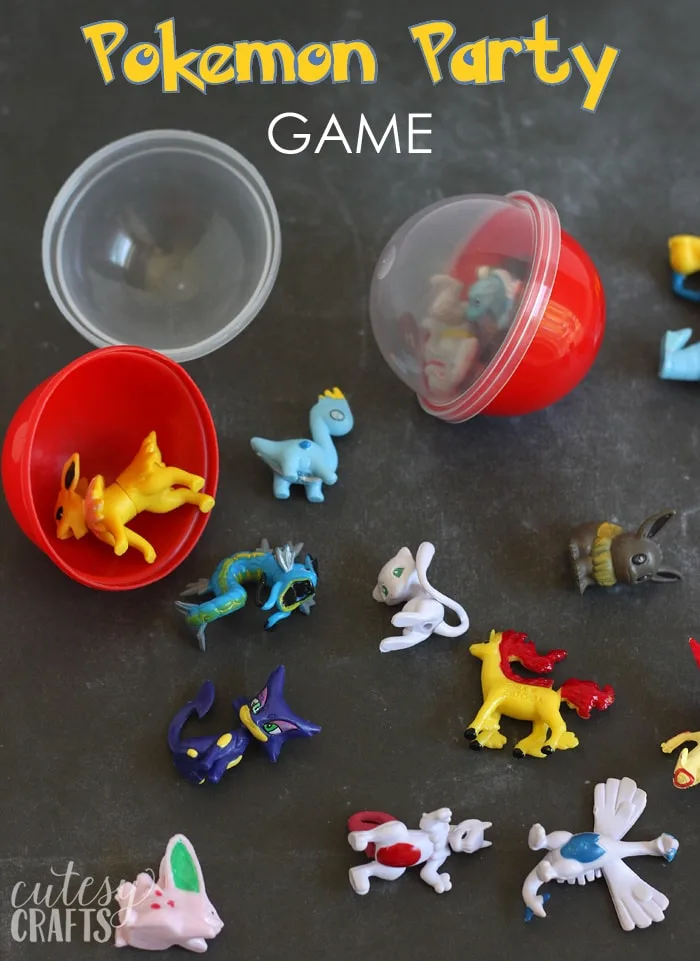 (This post may contain affiliate links, which means I may receive a commission, at no extra cost to you, if you click a link and purchase something that I have recommended.)
The first game at the party was a fun Pokemon hunt. I filled a bunch of red vending machine capsules with little Pokemon figures and hid them all around the yard. Just like an Easter egg hunt, I gave each of the kids a bag and they searched for the capsules. I bought the Pokemon figures here on Amazon. This was also the party favor, so I felt it was okay to splurge a little. It came with 144 figures, so definitely worth it! I bought 25, 2″ round vending machine capsules from an ebay seller. I asked him to send me all red ones so they would look like Poke Balls, and he was happy to. Perfect! If you have a lot of kids coming to the party, you could probably do 50 capsules as well. I put quite a few Pokemon figures in each one, so you could split them up more. The boys had a great time on their Pokemon hunt and were so excited to see which Pokemon they caught. I also found these capsules that look just like Pokeballs, so that's an option for you.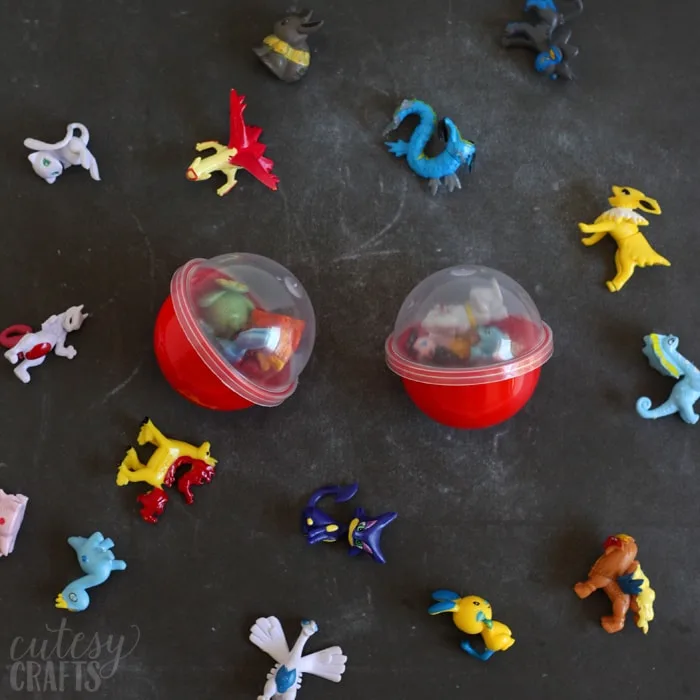 The other game that we played was Pin the Tail on Pikachu. Simple but fun! You can print the Pikachu and tails as multiple, tiled sheets to tape together, or you can also print it smaller on a single 11×17 piece of paper. I usually print this size on the copy machine at Staples. It's very inexpensive. The tails for this size will fit on 8×10 sheets. Evan got a Nerf crossbow as a gift, and Pikachu doubled as target practice later on in the party. So there's a bonus game for yah. Haha! Click here to download the free Pin the Tail on Pikachu printables.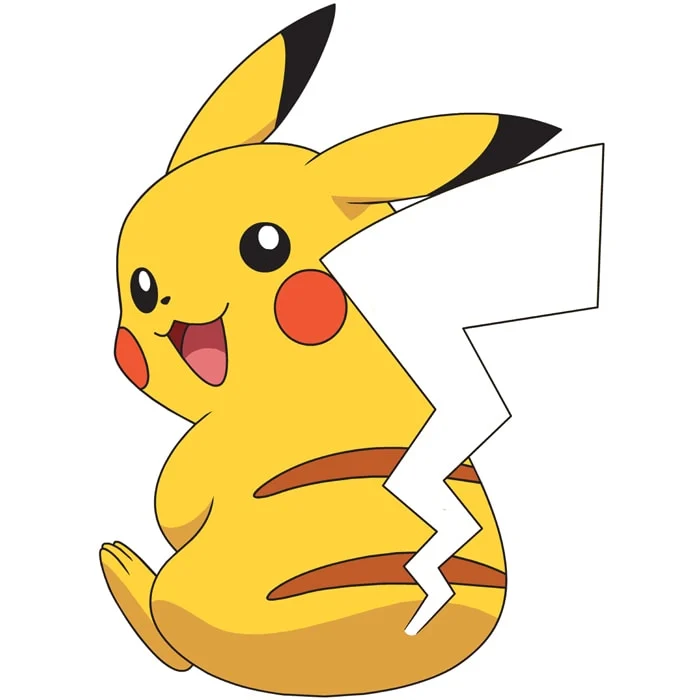 That's it for our Pokemon party games. Be sure to check out the invitations that we made and the craft that we did at the party. I also made some fun printable Pokemon valentines that you can download.
Also be sure to check out these other Pokemon Party Ideas!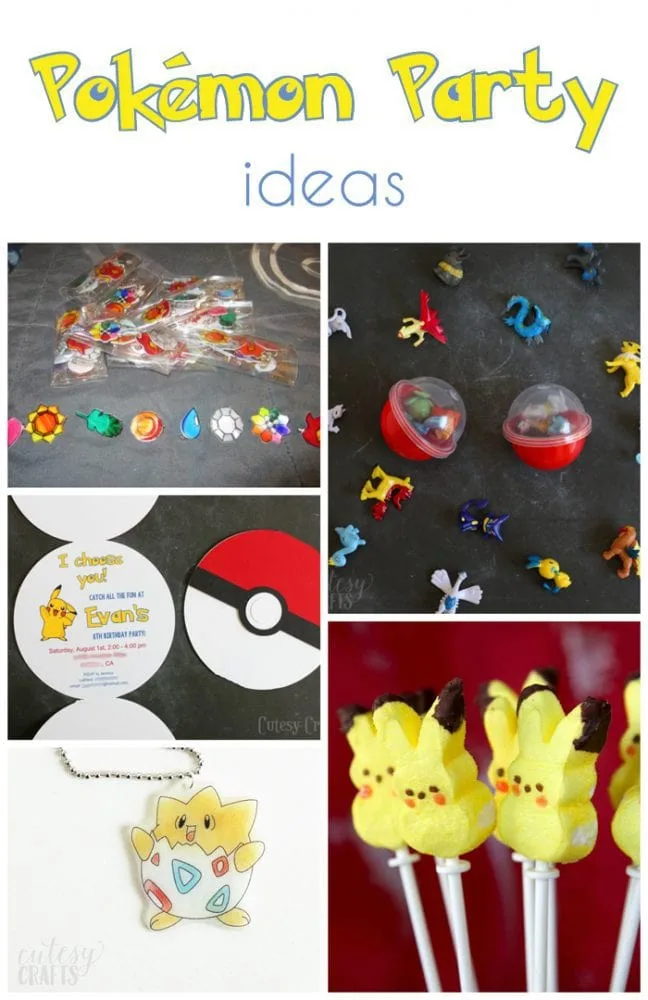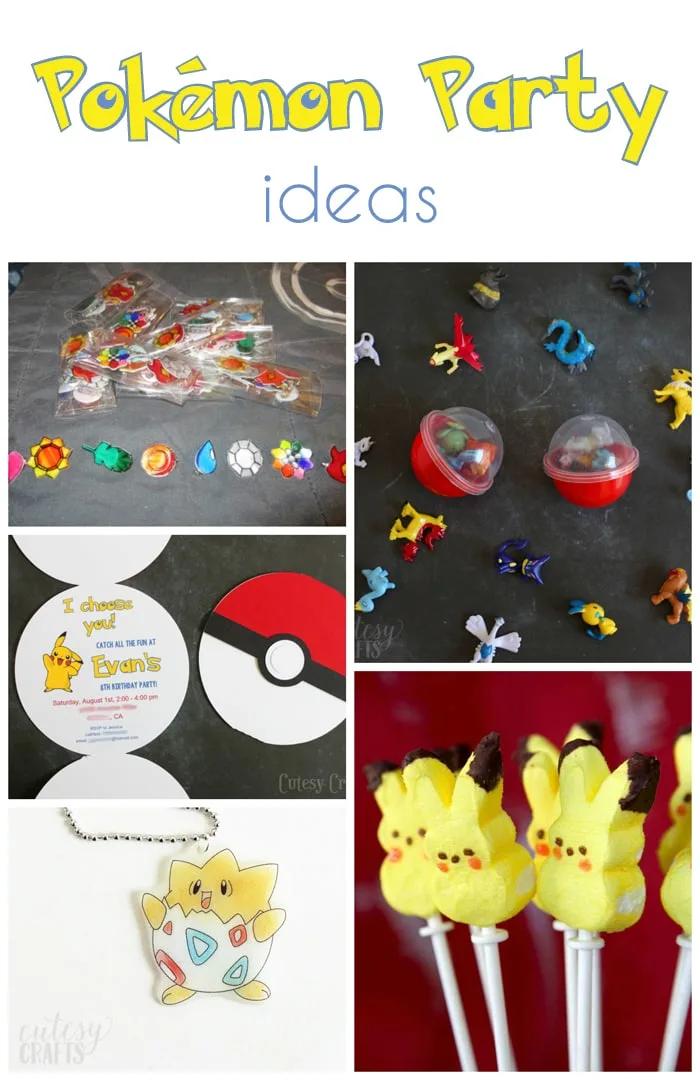 Cutesy Crafts is a participant in the Amazon Services LLC Associates Program, an affiliate advertising program designed to provide a means for sites to earn advertising fees by advertising and linking to amazon.com. This post contains affiliate links.