My kids have been obsessed with Pokemon lately (it's always something), and Evan decided that he wanted a Pokemon birthday party. This year was especially exciting because Evan got to have his very first friend party! Normally, I just go the lazy route and send a Facebook invite, but inviting his friends from school and such required some old-school paper invites.
(This post may contain affiliate links, which means I may receive a commission, at no extra cost to you, if you click a link and purchase something that I have recommended.)
I needed to make them cutesy and crafty, of course, so I used my Silhouette to help me make these Pokeball invitations. I think I finally understand the paper crafters of the world a little more. They turned out SO cute!!! If you don't have a Silhouette, don't worry. I've also provided a printable version that you can cut with plain old scissors!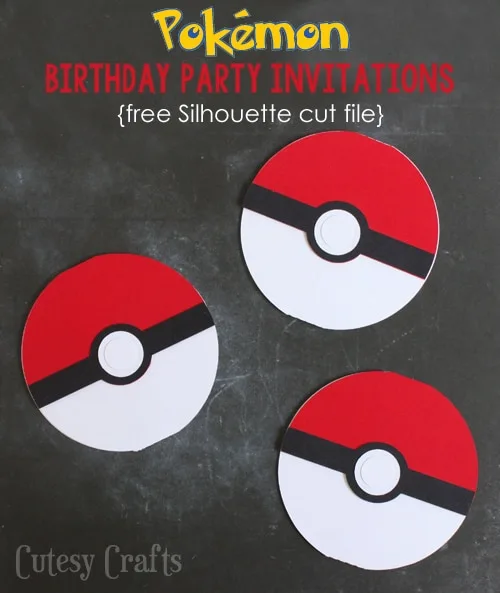 Not much of a tutorial to post today, but I have free files for the Silhouette and a regular printable pdf. Click here to download the free invitation files.
If you would like some printable Pokemon Valentines that look the same, click here.
There are two Silhouette files. The inside is a print-and-cut that should be done on white cardstock. The outside file contains the red and black pieces to cut. If you want your invites to look like mine, you will need to download and install this Pokemon font that comes with an outline and inside of the letters. You need to overlap them after typing.
If you are printing, there are three pdf files to download. I did my best to transfer these from the Silhouette software that I designed them in. I'm not 100% sure how they will look printed, so do a test print before you start. If anything, the outlines can at least be used for a template to cut the ball out. I split the files into pages to print on white, red, and black cardstock. You might be able to see the lines printed on the black, but you might not. If not, just print on white, and use as a template. I provided lines to write the information like name and address, or you can right click in Adobe Reader and select "add text or signature" to type some text.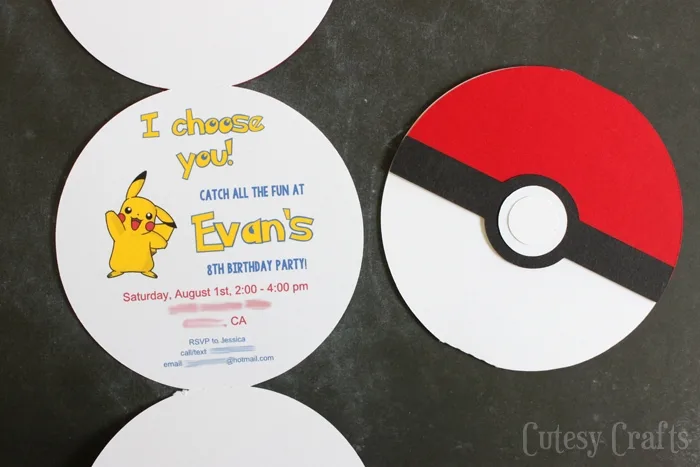 Hope you like them as much as I do!
Click here for more free Pokemon party printables.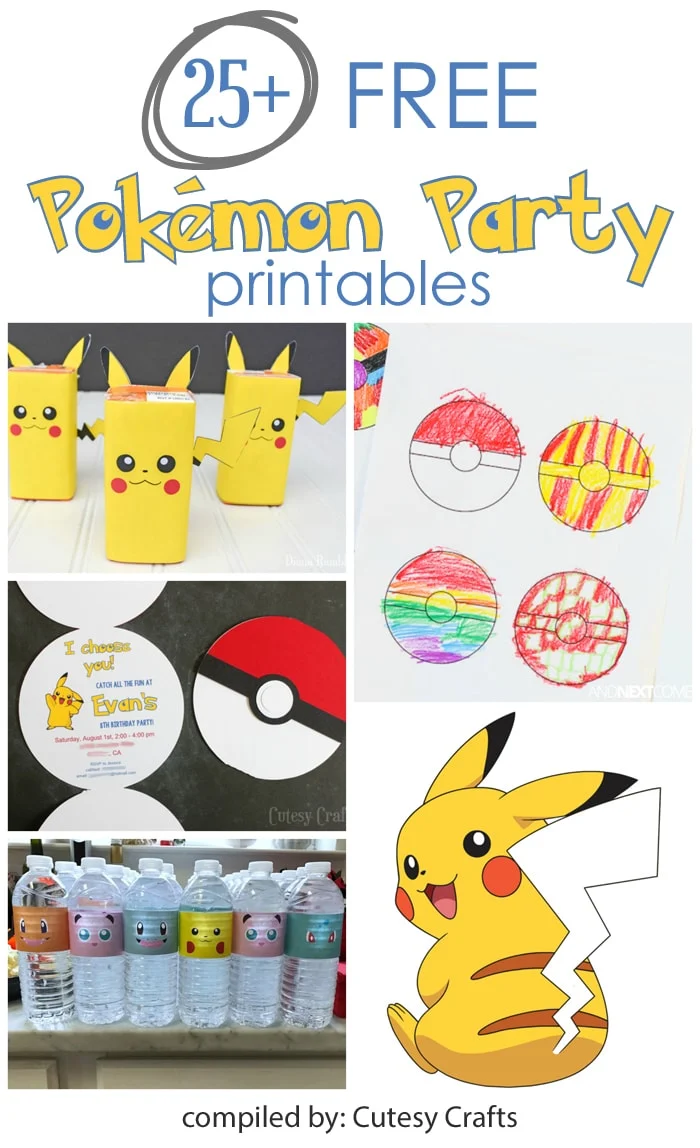 And take a look at these other great Pokemon Party Ideas!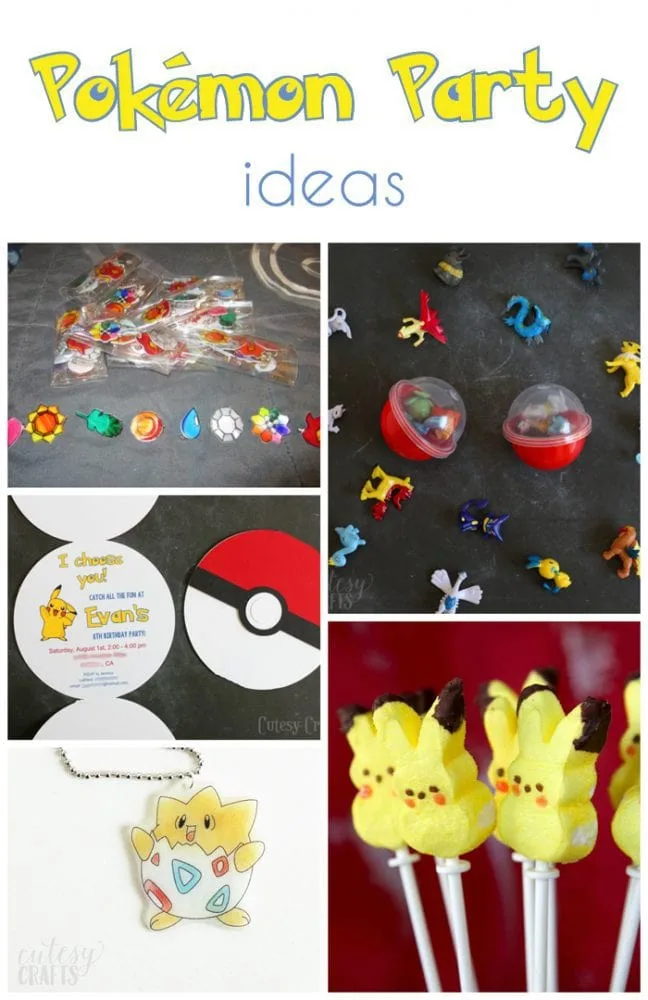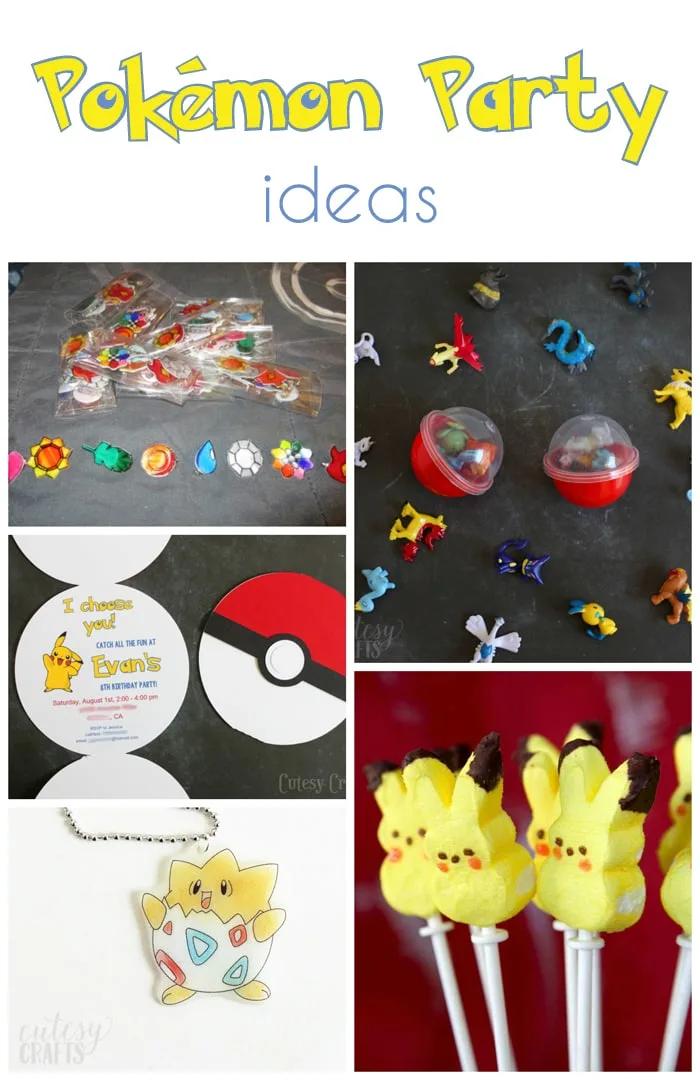 Get some free printable Pokemon valentines too.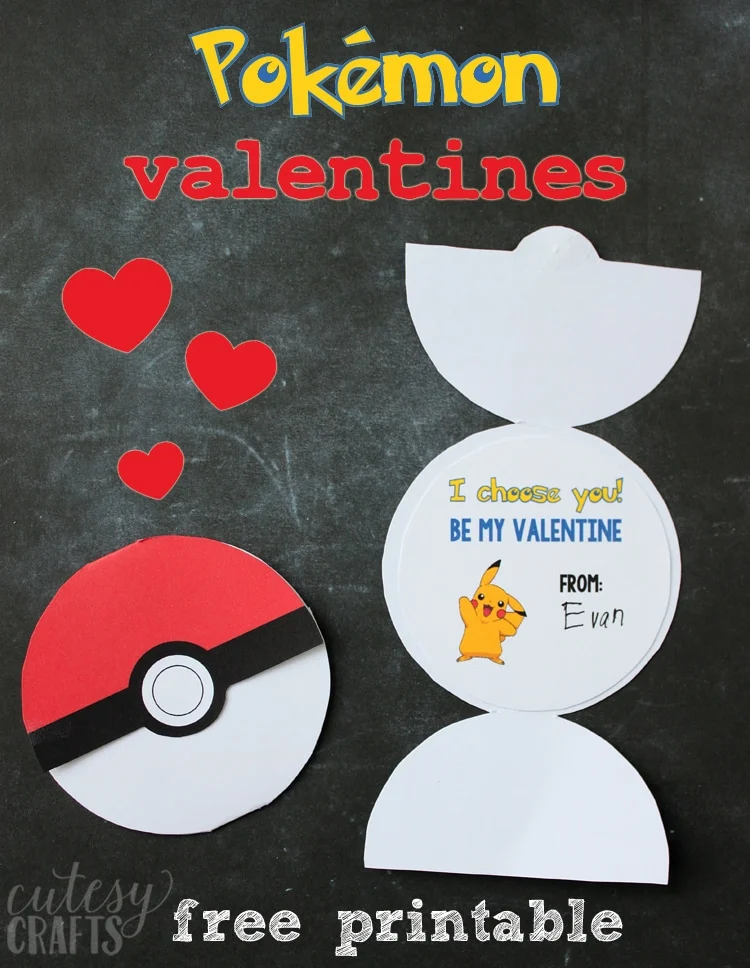 Cutesy Crafts is a participant in the Amazon Services LLC Associates Program, an affiliate advertising program designed to provide a means for sites to earn advertising fees by advertising and linking to amazon.com. This post contains affiliate links.