You guys, something exciting happened while I was traveling for SNAP conference! I actually had time to read a book! Ok, so maybe it's not that exciting, but it's been so long since I've had that kind of time. I love to read! I'm about halfway through my book, so I decided to make myself a cute felt bow bookmark. By the way, I'm reading Divergent. Have you read it yet? It's good, right?
Of course, then I had to make some in different colors. I think they'd make really great teacher or Mother's Day gifts.
This is my monthly post as a part of We R Memory Keepers' Lifestyle Studios Teams, so I received free products. All opinions are my own.
To make the bookmarks I used:
– felt (wool or a wool blend cuts best)
– Evolution die cutting machine from We R Memory Keepers
– bow dies (I used the knotty die set from We R Memory Keepers)
– 1/4 inch elastic
– sewing machine
– needle and thread
Place a thin piece of cardboard on top of your platform. This helps cut through thicker materials like felt. Place the dies on top of the cardboard.
Put your felt on top of the dies.
Put your cutting mat on top of the stack and crank them through your die cutting machine a couple of times.
Perfectly cut and ready to assemble!
Cut a piece of elastic 17 inches long. Overlap the ends about 3/4″ and sew it together.
Assemble your bow and sew it in the middle to keep everything in place. Drape the elastic over the back with the elastic seam in the middle of the bow. Put the bow face down on your sewing machine with that little flap on the bow straight out so you don't sew over it. Sew the elastic to the bow.
You will have stitches going through the front, but now you just take that top flap and fold it over the bow to hide them.
Hand stitch the flap down over the elastic in the back.
And you're done! So easy! And bonus… it could probably double as a hair bow. 🙂
I kinda wanna go read in a public place somewhere to show it off. Too bad I didn't get it done before I was traveling.
Read any good books lately? I'd love some recommendations!
Take a look at these other DIY bookmarks.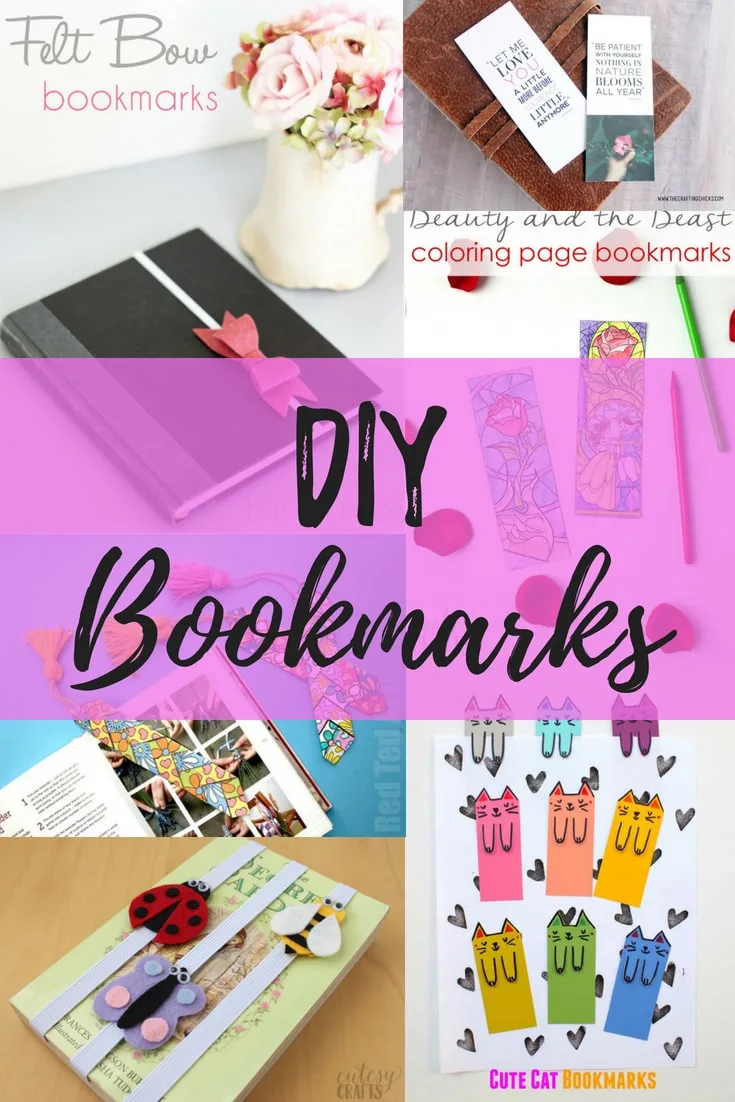 And this gift card bouquet tutorial.
Also take a look at these fun tween and teen craft ideas!