We have a lot of old crayons sitting around from years of the kids being in school. Inevitably they end up broken or just very well used. Rather than throw them away, I decided to learn how to melt crayons in the oven to make new crayons. Once melted, they are perfect for toddlers that are just learning to color or older kids that want to experiment.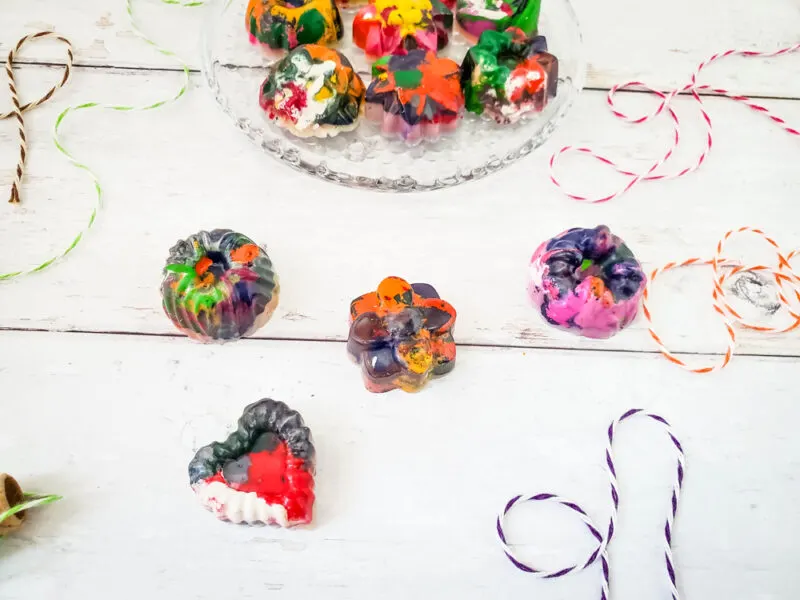 (This post may contain affiliate links, which means I may receive a commission, at no extra cost to you, if you click a link and purchase something that I have recommended. As an Amazon Associate I earn from qualifying purchases.)
To make recycled crayons, you'll need: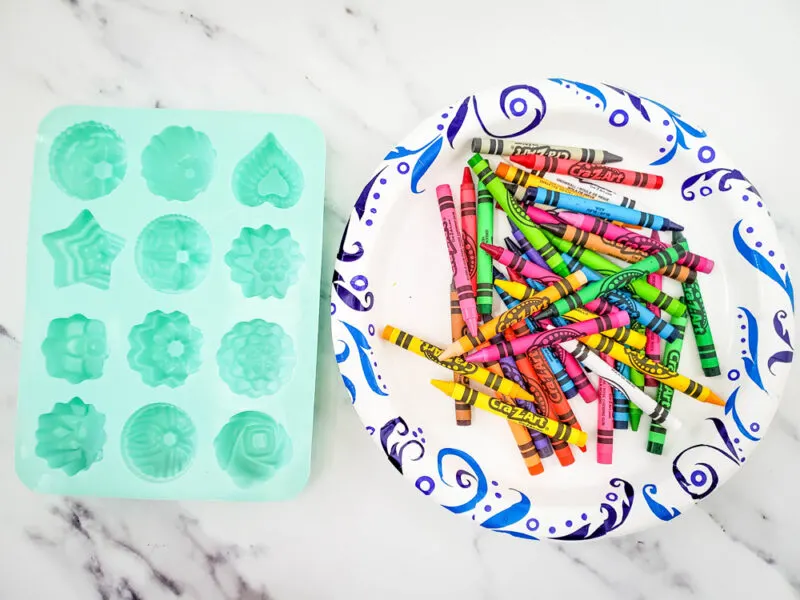 How to Melt Crayons in the Oven
Preheat the oven to 275 degrees F.
Peel paper off the crayons and break or cut the crayons into smaller pieces.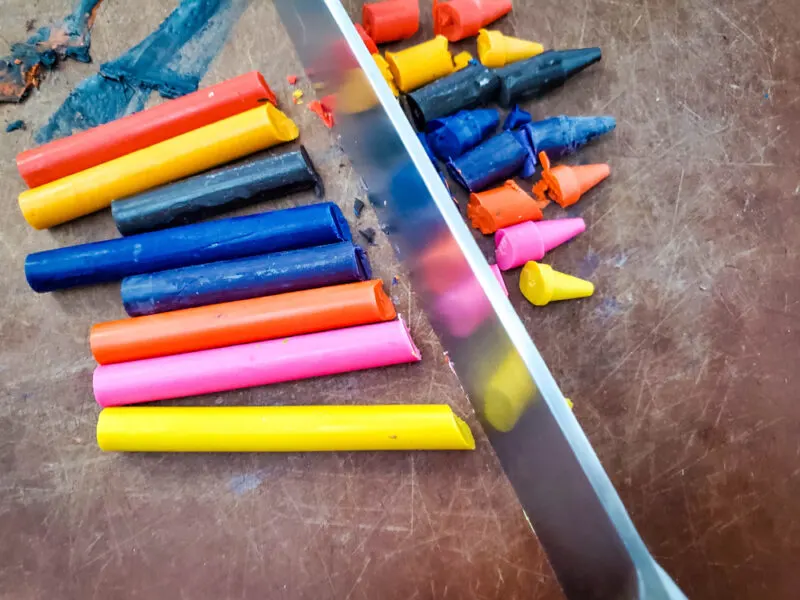 3. Set your mold on a baking sheet and fill mold cavities with crayon pieces. You can choose to sort by color, or just do what I did, and make rainbow-colored crayons.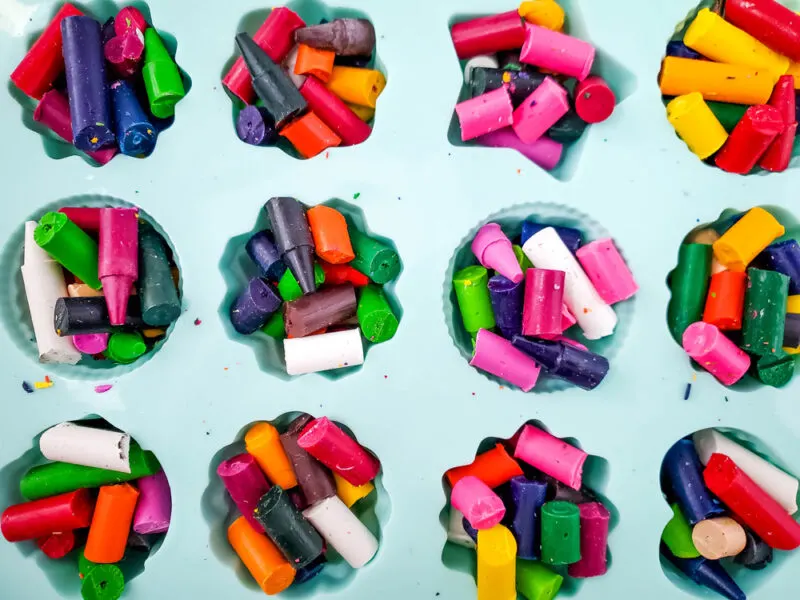 4. Bake for about 10 minutes, or just until the crayons are fully melted.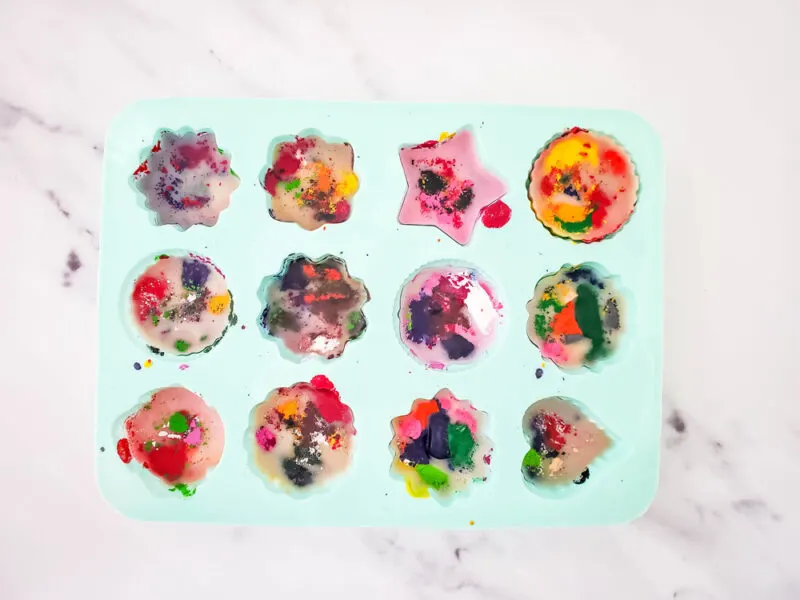 5. Remove from the oven and let cool completely. Once cooled, remove crayons from the mold and you're done!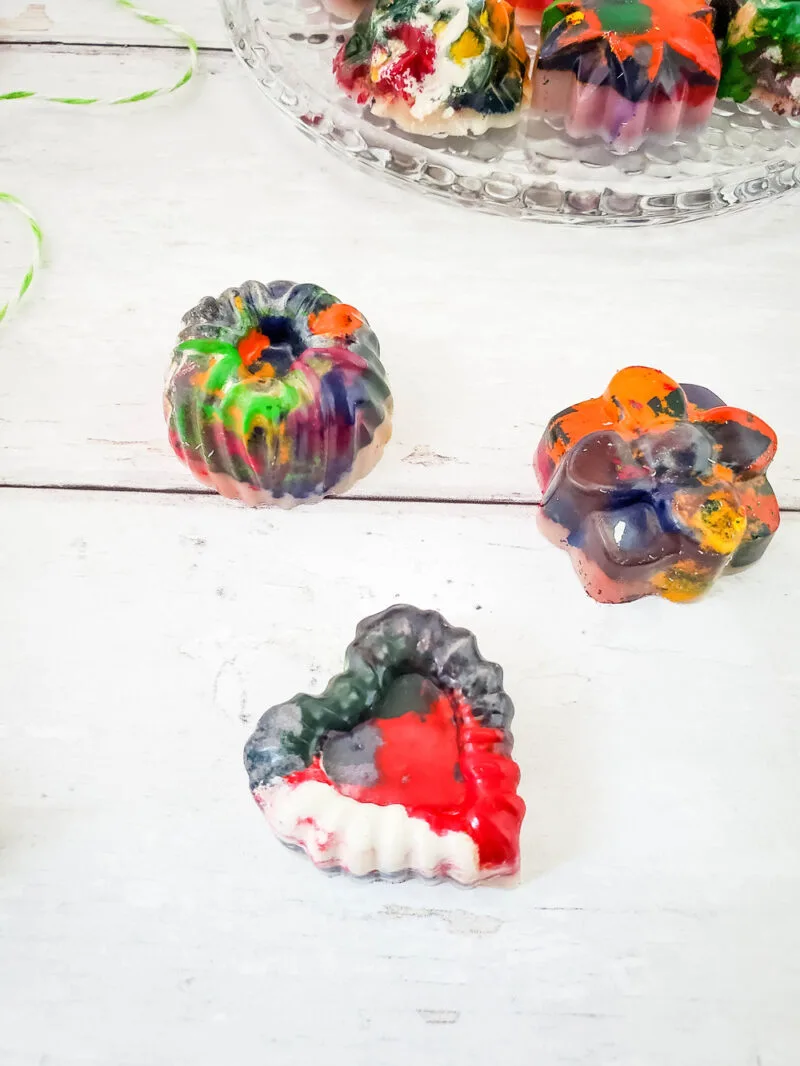 This could be such a fun project to get the kids in on too! Let them pick their own color combos and put them in the molds. I've even seen them given out as DIY Valentine's Day trinkets.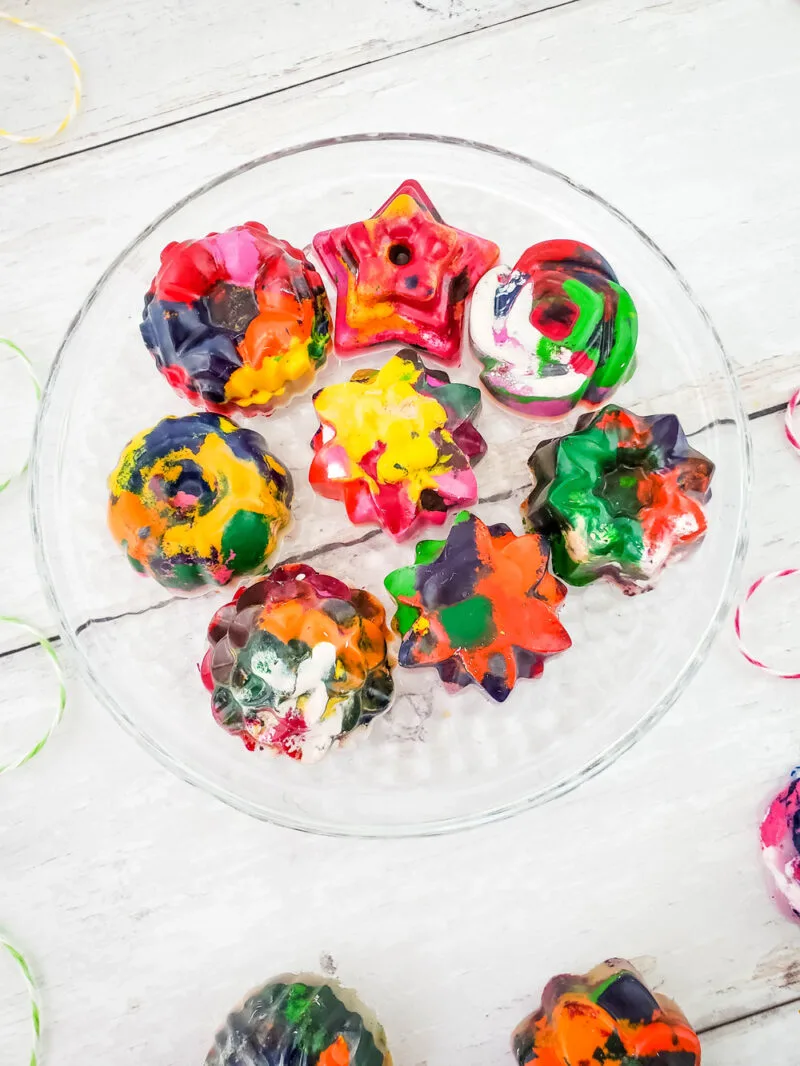 What other ideas have you seen for recycling old crayons? I'm thinking I need to try something artistic with the kids next. Maybe melt them on a canvas or something?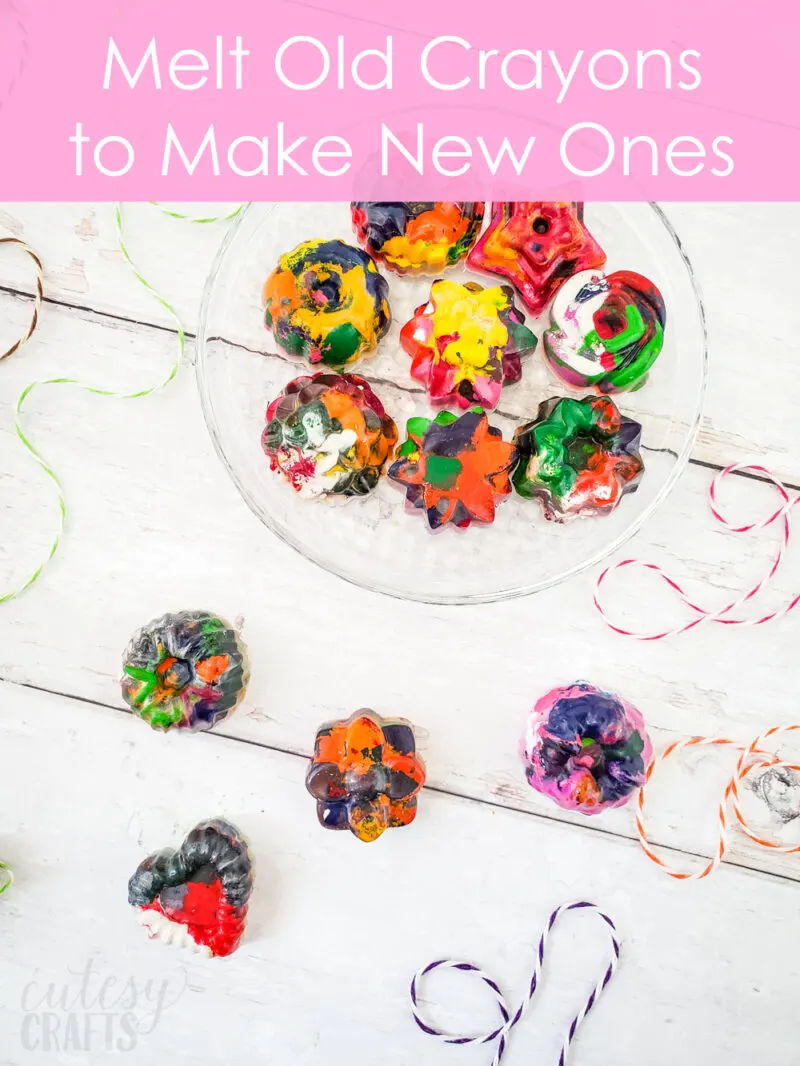 If you liked this fun idea, be sure to check out my other kids crafts and things to make for kids.