I'm such a sucker for mermaids and unicorns right now! I saw these adorable bandanas at Hobby Lobby, and I knew I just had to make something out of them. I was actually wanting to try making some bandana tote bags for my kids, so this was a perfect reason to buy them. This is a very easy beginner sewing project. At 99 cents per bandana, it's also very inexpensive to try.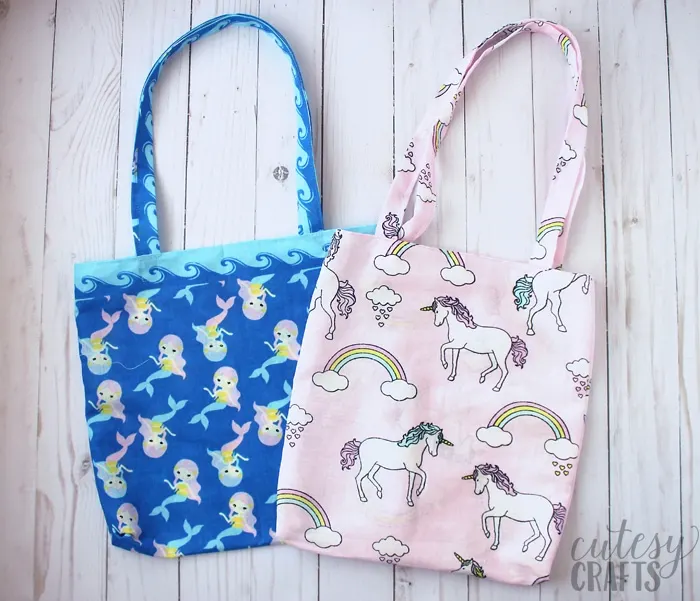 This beginner sewing project is so easy that my nine year old actually did most of the sewing on hers. If you can sew a straight line, you can make these bags! This would be such a fun sewing project for teens to try as well.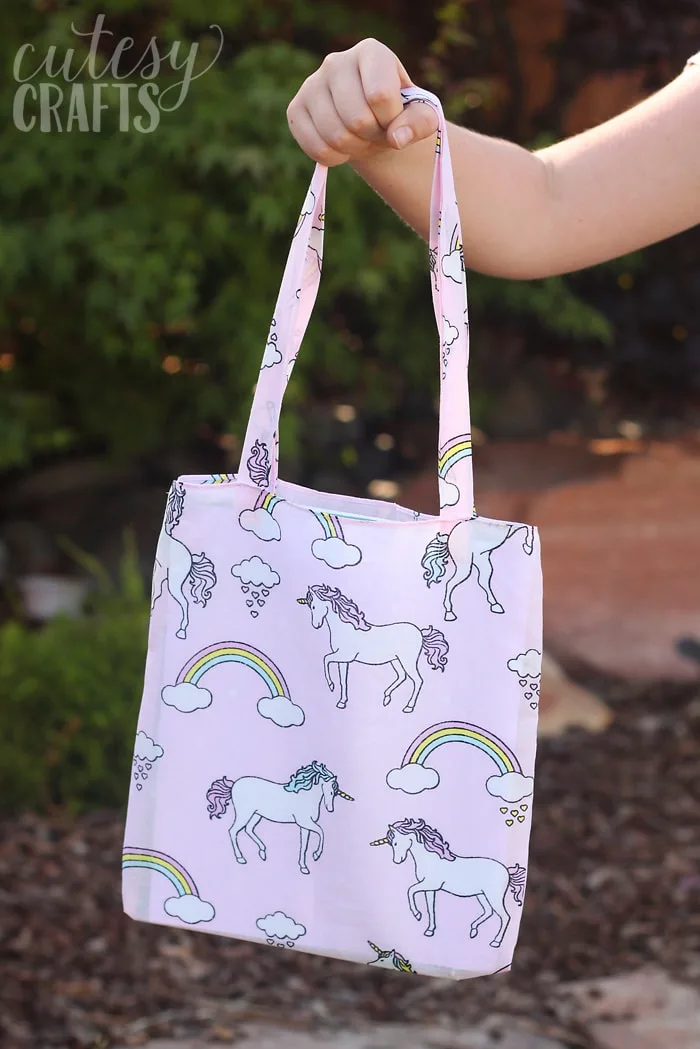 To make these bandana tote bags, you'll need:
a bandana
matching thread
sewing machine
ruler
fabric scissors or rotary cutter/mat
iron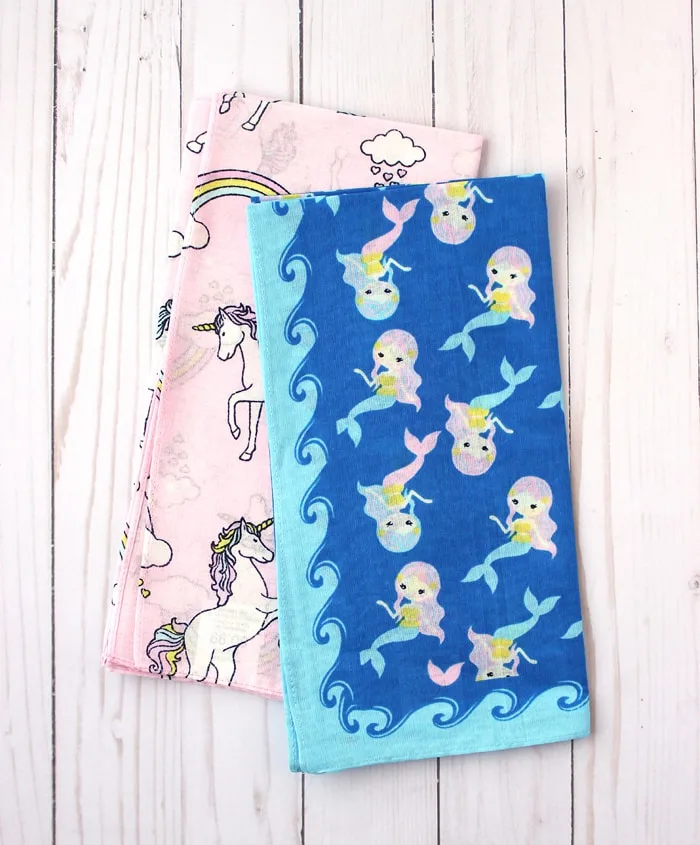 Start by folding your bandana in half with right sides together. That means the prettier part of the bandana will be on the inside for now. Whichever part you want as the bottom of your bag should be on the folded end.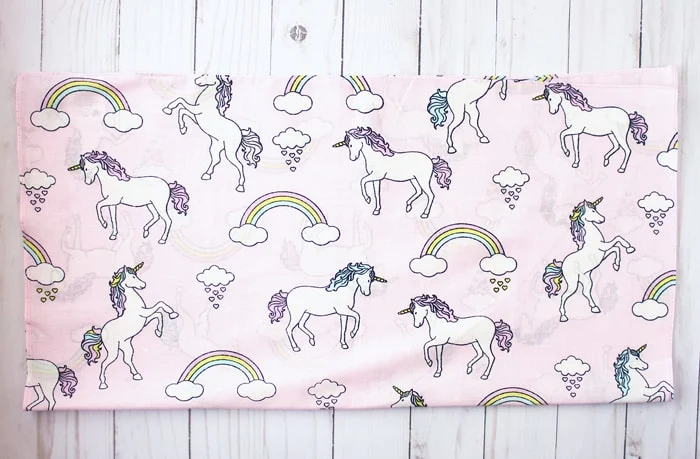 With the fold at the bottom, trim five inches off each side. Zig-zag or serge each of the raw edges on the larger piece for a more finished look. This will help keep it from fraying, but isn't 100% necessary.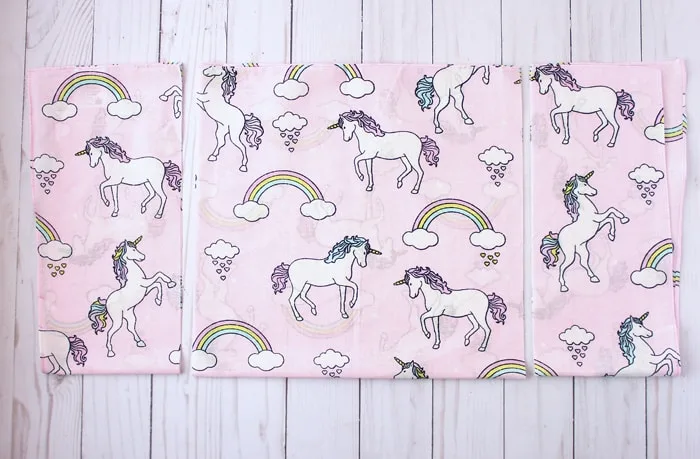 Take the bottom fold and fold it inward 1/2-inch. If you are a true beginner, you can totally skip this step to make things easier. Doing this will give the bag a little more shape, but will be fine without it.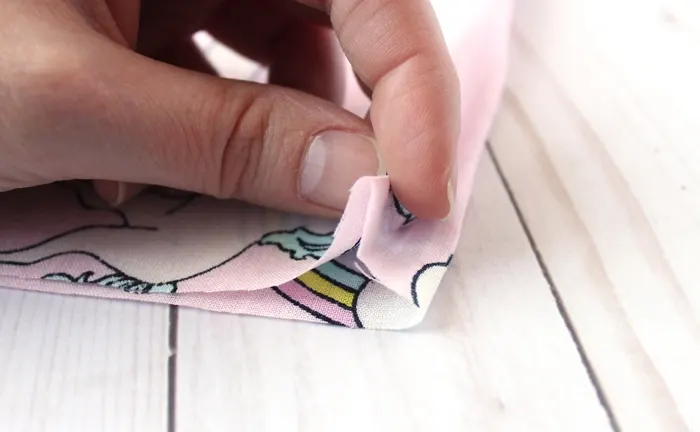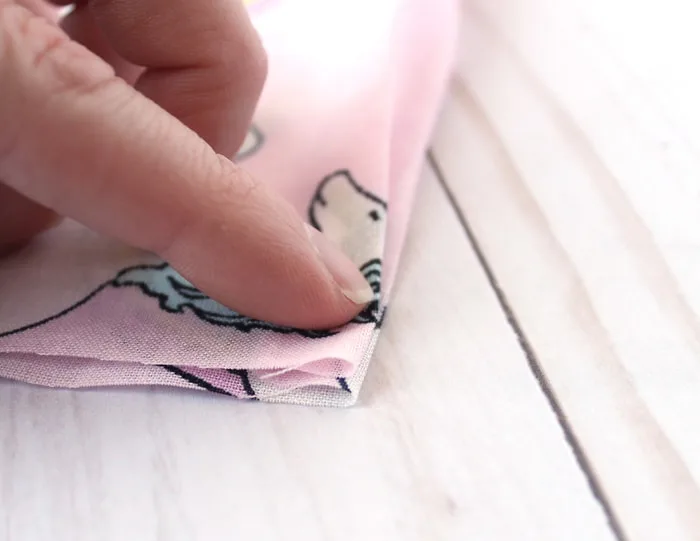 Pin and sew a 1/2 inch seam up both sides of the bag. You should still have right sides together, and you want to sew over that small fold you made at the bottom.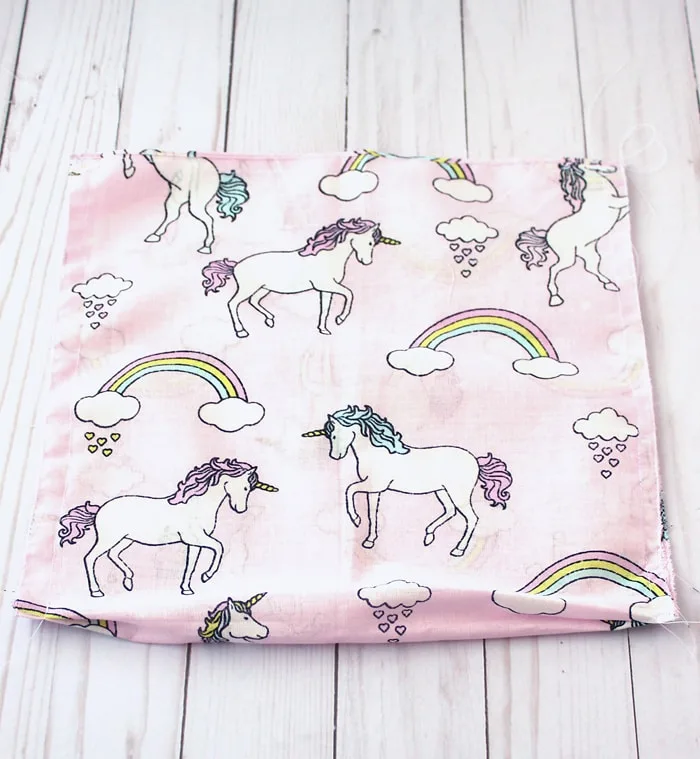 Next, you need to make the handles. To make things easier, you can just use some thick ribbon, but I like using up the other pieces of the bandana. Cut a two inch wide strip from each of your leftover bandana pieces. Cut near the finished edge so you don't have to hem it later.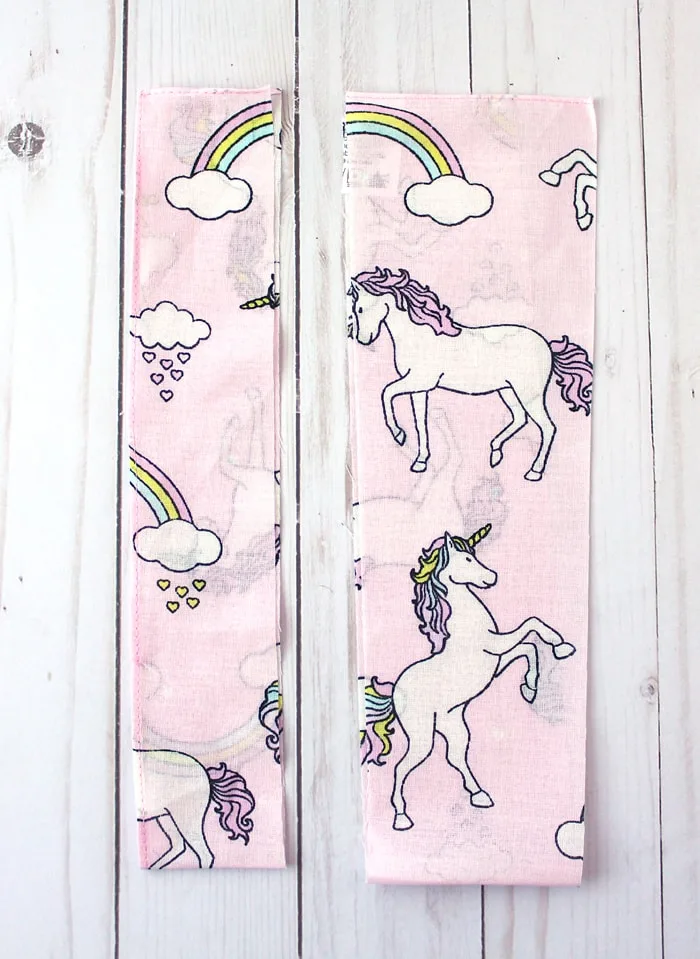 Fold and iron the raw edge over 1/2-inch.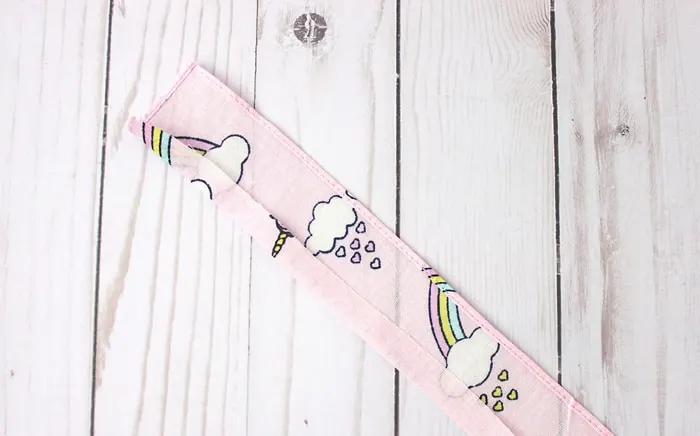 Fold and iron the finished edge to cover the raw edge. Sew the handle shut by stitching as close to the finished edge as possible. Repeat with the other strip to make two handles.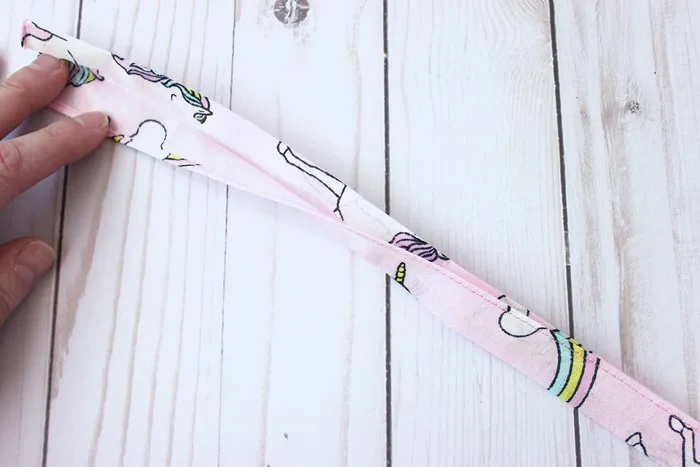 Pin and sew each end of the handles, two inches inches from the sides of the bag. Make sure each handle is the same length.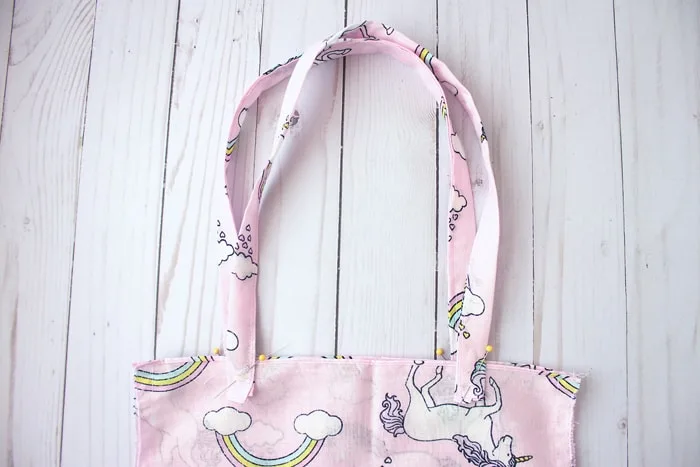 Make a rectangle with your stitching like in the photo below.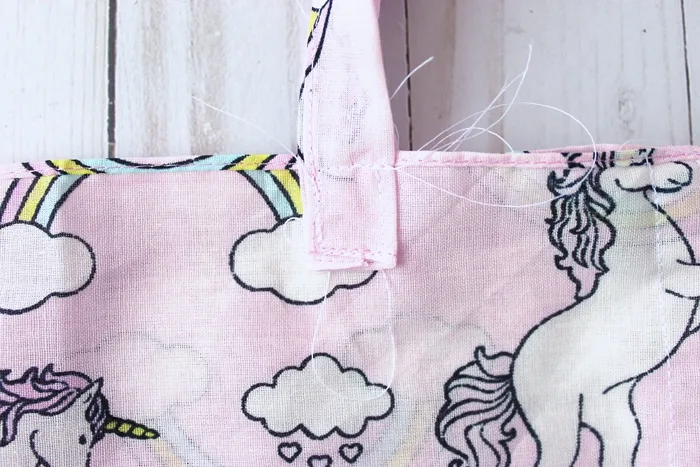 Trim off any extra threads, turn the bag right side out, and you're done!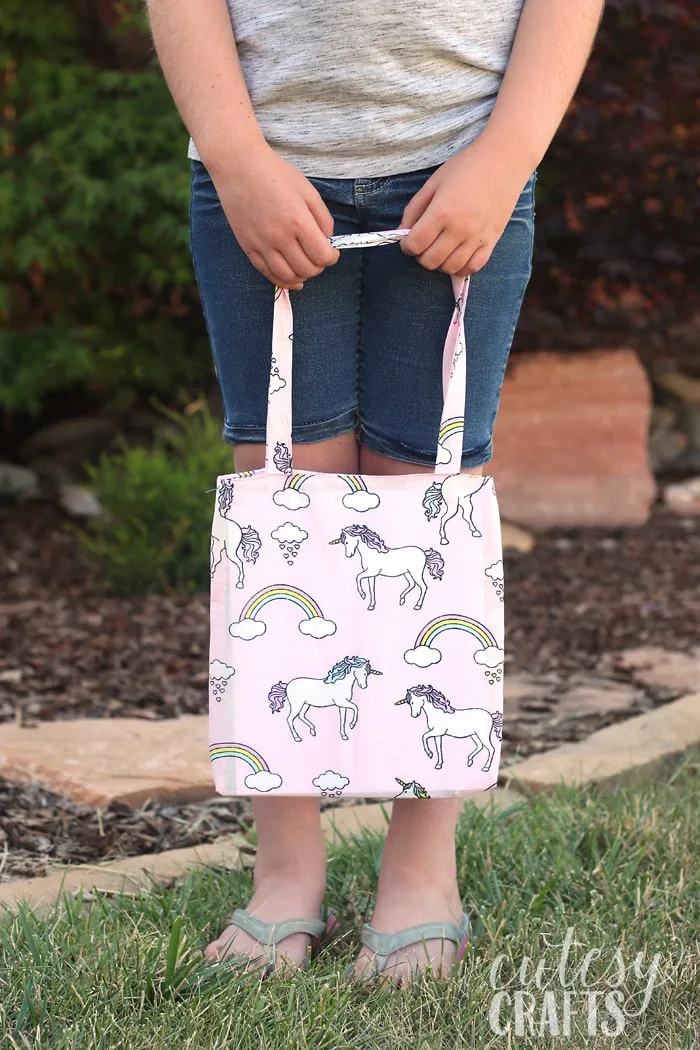 Audrey is so proud of her new bag and has been showing it of everywhere she goes. Such a fun beginner sewing project. Have fun sewing!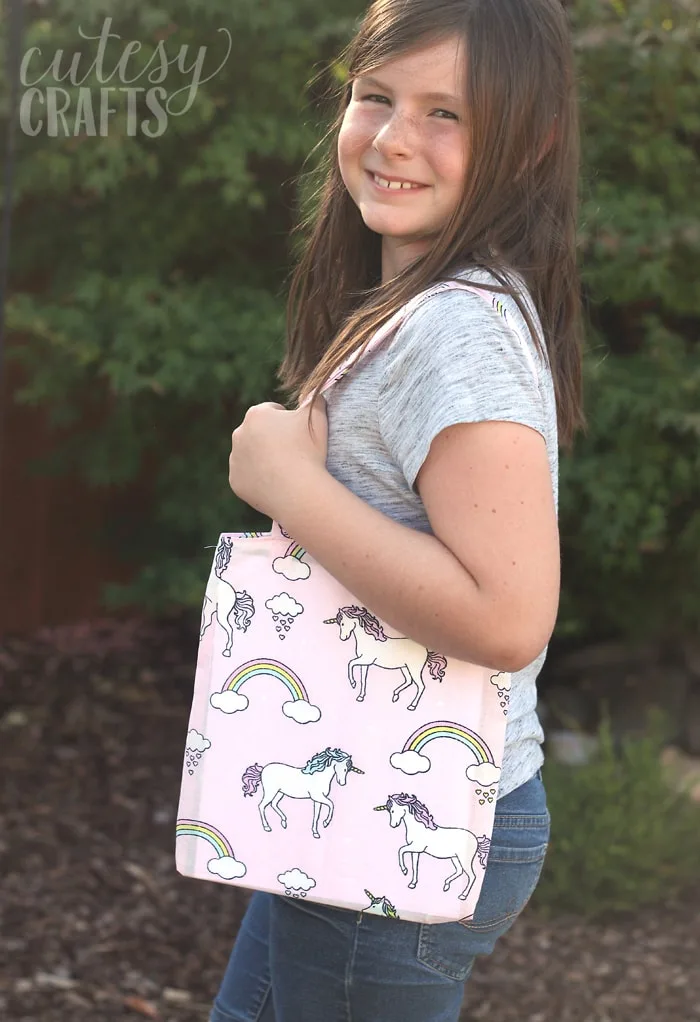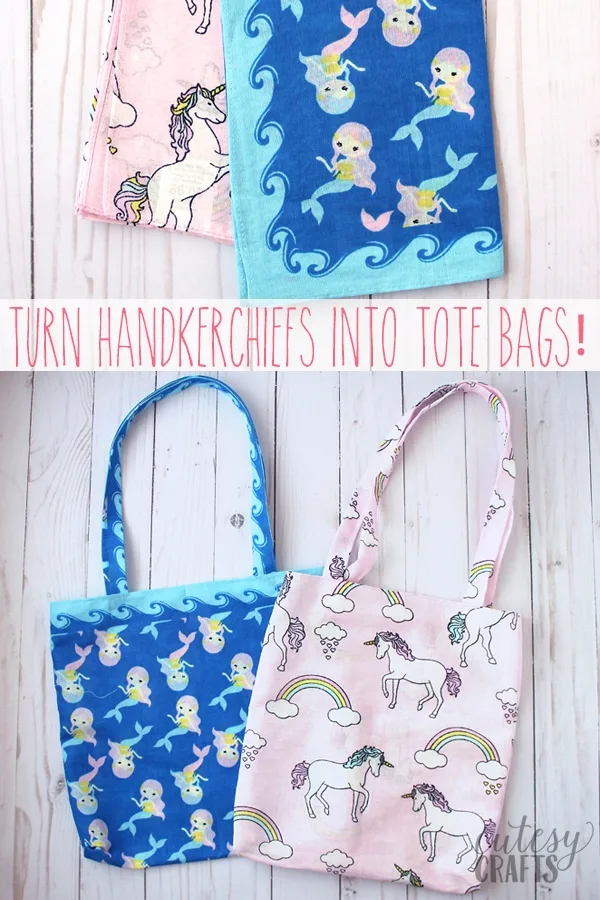 Check out my other easy sewing projects and things to make for kids. Also take a look at these fun tween and teen craft ideas!