My little Austin is absolutely obsessed with trains. He plays for hours in his room with his train table, and makes the best train sounds. It's the cutest thing! He just had his 3rd birthday, and he requested a train party, of course. I made some adorable train cupcakes, and they were a hit at the party!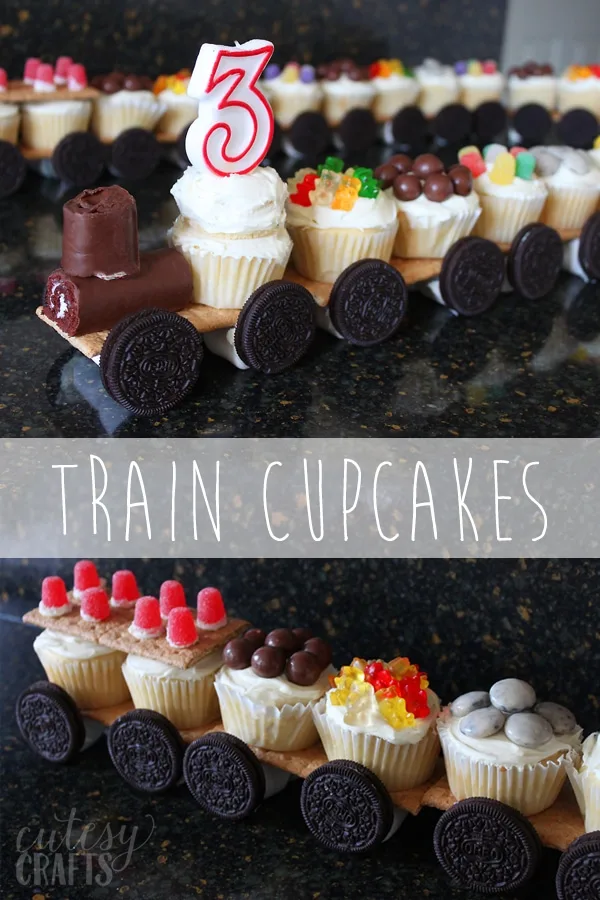 The idea for the train cupcakes came from 6 Clever Sisters. Head over there to see how the train is made. I wish I would have gotten colorful cupcakes liners like they had. So cute! The engine was my own creation. I filled one cupcake only halfway and stacked it on a regular cupcake for the back of the engine. You could also just cut the top off a normal-sized cupcake. The front of the engine is two Little Debbie Swiss Rolls that I cut. I used frosting to attach the pieces.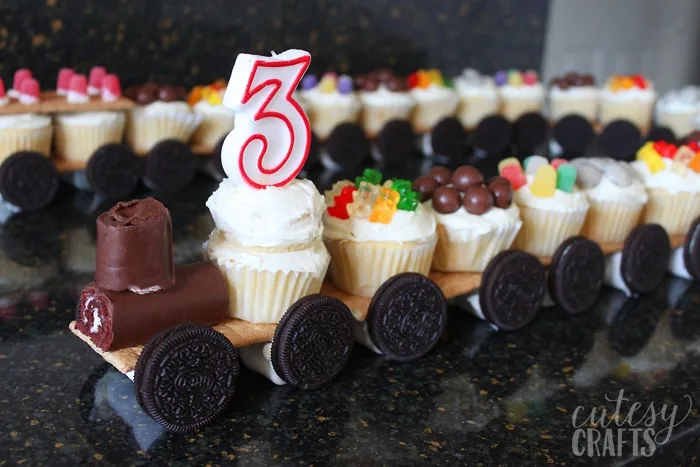 Austin's favorite book is The Little Red Caboose. He knows most of the book by heart, so his train cupcakes had to have a caboose. For that, I just put a graham cracker on top of two cupcakes and stuck red gumdrops on the top with more frosting.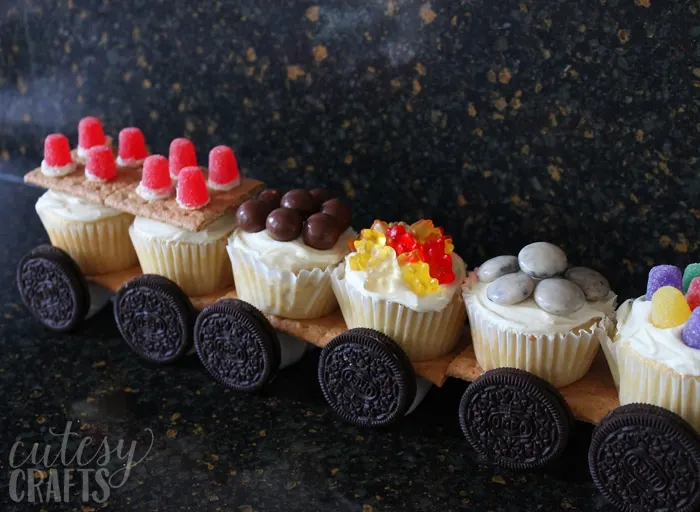 The train got lots of oohs and ahhs from party guests. At the end, people were picking the candy off the cupcakes to eat. Haha! A couple of the graham crackers did break in the middle, under the weight of the cupcakes. Try to put the wheels (marshmallows) directly under where each cupcake will sit. Load them up as close to party time as possible so they have less time to break.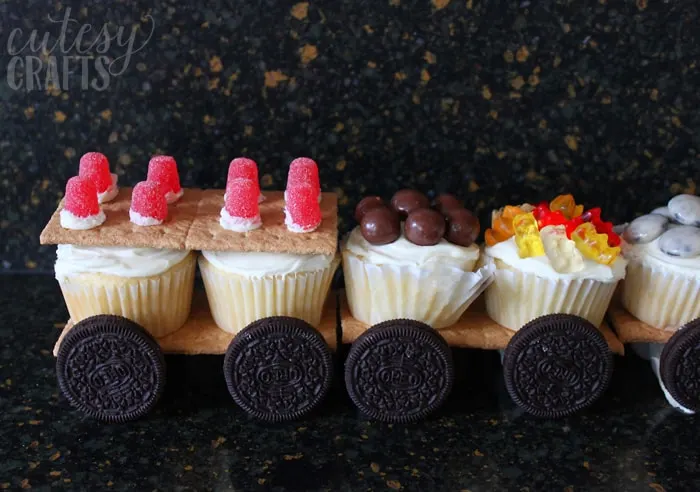 Happy birthday to my little guy! Can't believe it's been three years already! It seems like he was born just yesterday. Be sure to check out my other kids party ideas for more inspiration.