If you need a pretty DIY Mother's Day gift, I've gotcha covered with these bookmarks made from felt flowers. I made these felt bow bookmarks a few years ago, and I still love mine. I thought making them with flowers would be just as pretty, and I was right. And just like the bow bookmarks that I made, these ones can double as hair accessories. 😀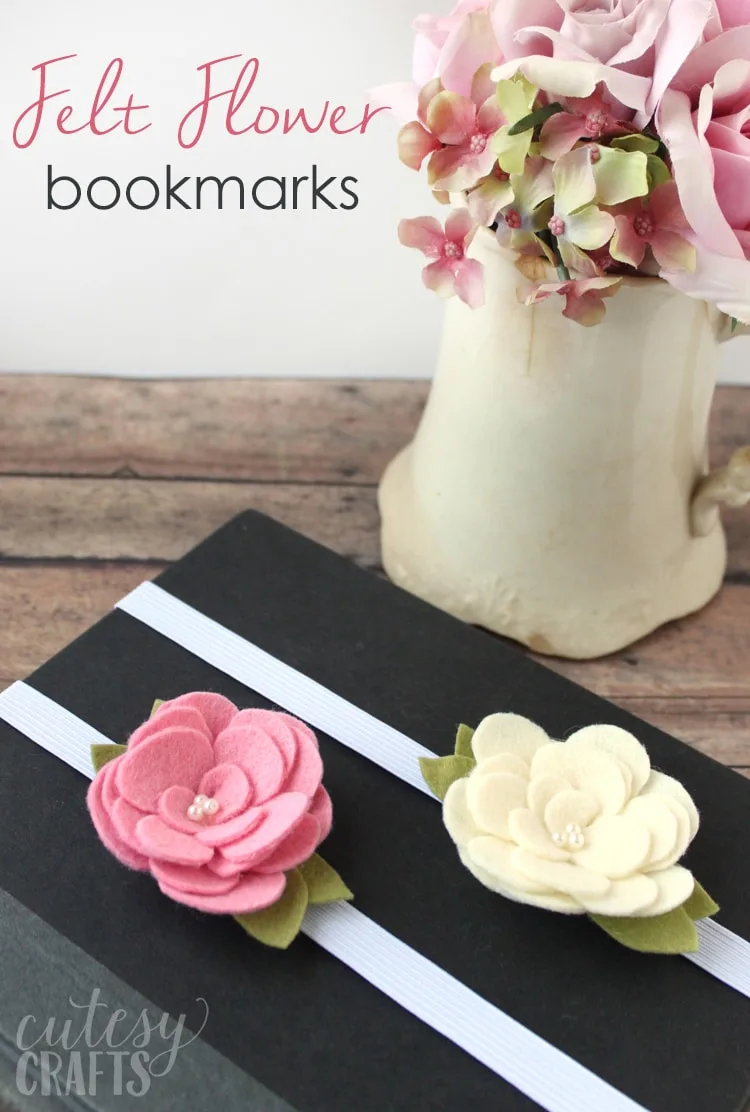 This is a sponsored post written by me for National Nonwovens. All opinions are my own.
To make these bookmarks from felt flowers, you'll need:
felt flower pattern found here
wool blend felt – (colors used: National Nonwovens Cotton Candy 0905, 1109 Angel Winds, 0729 Pea Soup)
1/4 inch OR 1/2 inch elastic
hot glue gun and glue sticks
small beads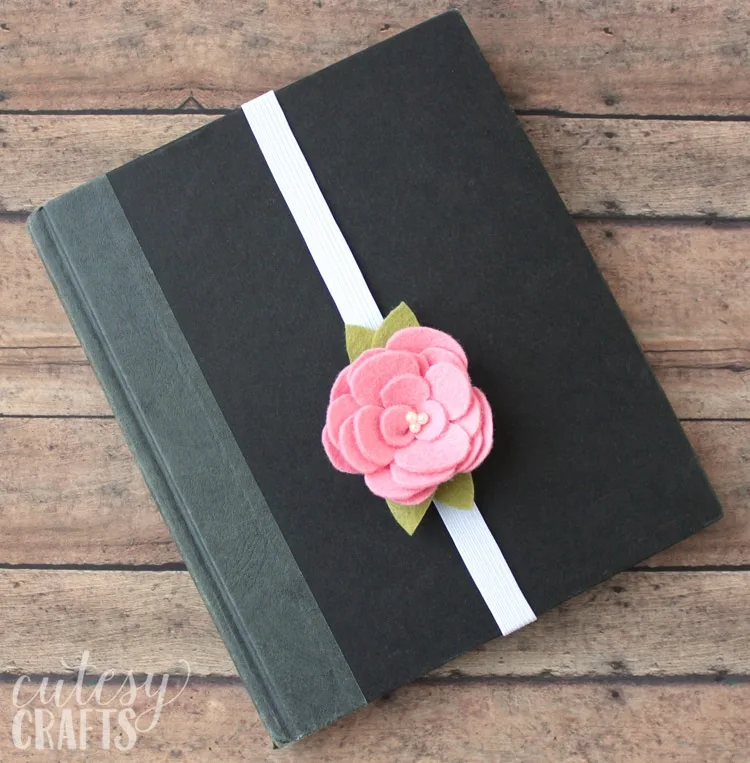 Cut out all of your pattern pieces from felt. I recommend using wool or a wool blend. National Nonwovens felt has always been my favorite, and I never use anything else. The quality is great, so I know my projects will last! I like to use tape to hold the smaller pieces, but pins are easiest for the flower pattern. Just move them around as you cut.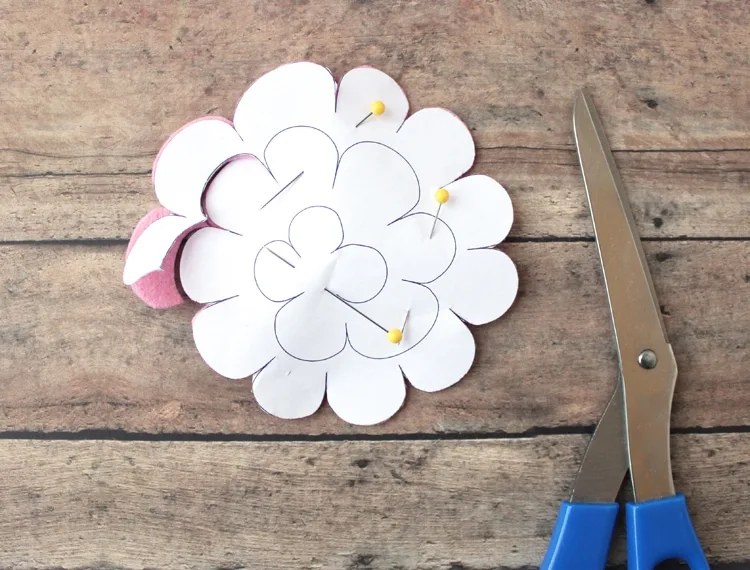 Curl up the flower until it looks the way you want it, starting with the center. Hot glue the circle of felt onto the back to keep the flower together. Hot glue the leaves to the back, and glue three small beads onto the center of the flower.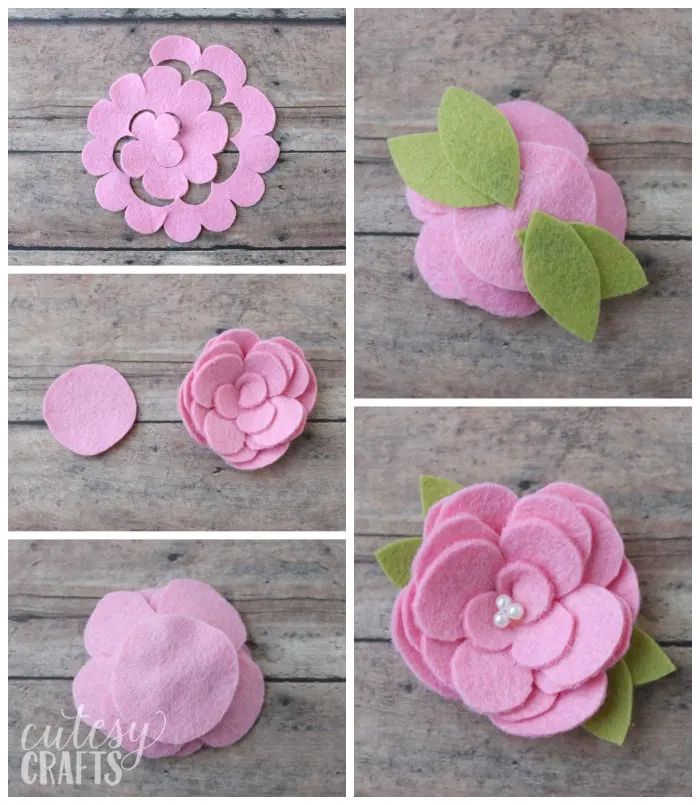 Cut a piece of elastic 17 inches long and glue it to the back of the felt flower, overlapping the ends about 3/4″.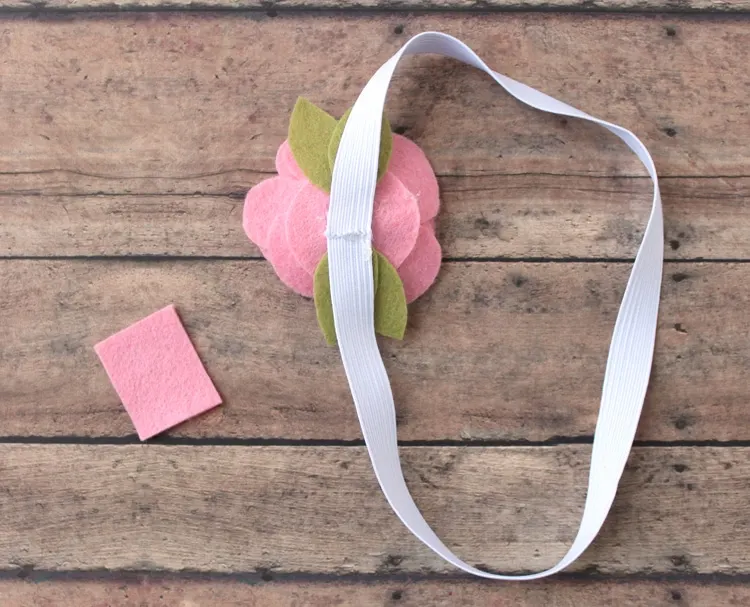 Glue the felt rectangle over the ends of the elastic to make it look pretty.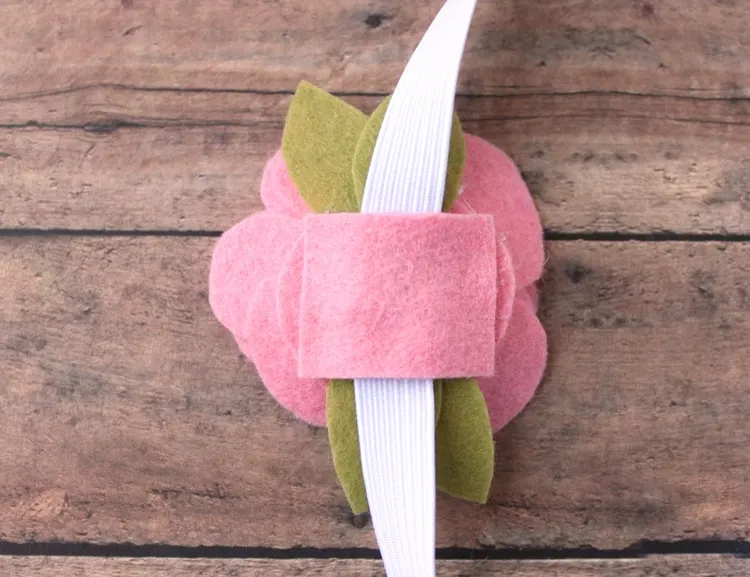 Slip it over a book, and it's done!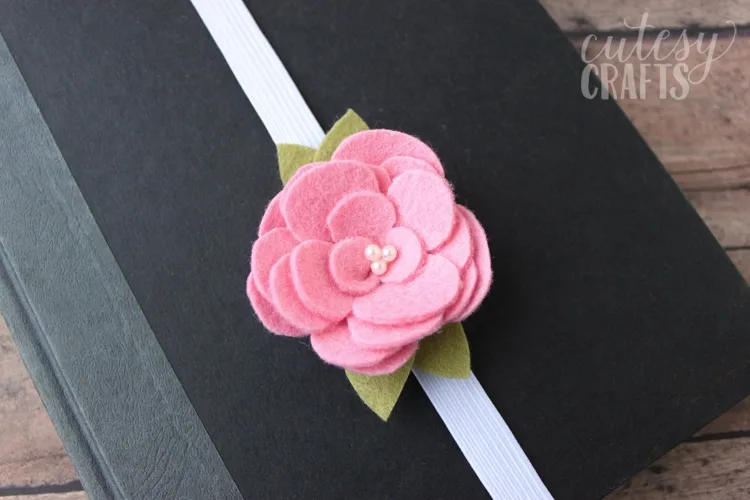 You can make the felt flowers in any color. I think a light purple (Wisteria 0593) or peach (Blush 1601) would also look beautiful!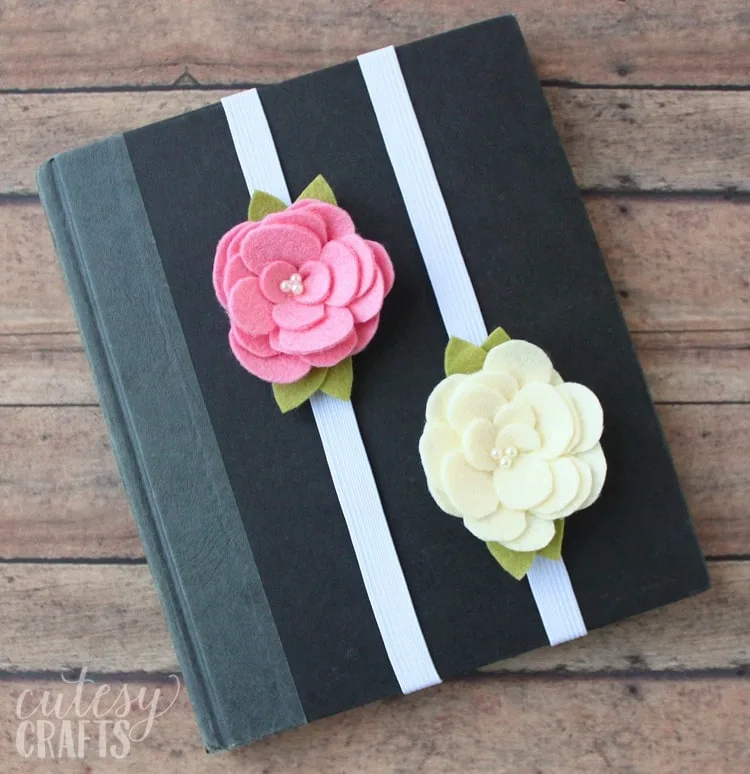 Do you like making DIY Mother's Day gifts? Check out these other Mother's Day crafts for more inspiration. Also, keep up with the latest from National Nonwovens by following them on their Facebook page.
Also take a look at these other DIY bookmarks.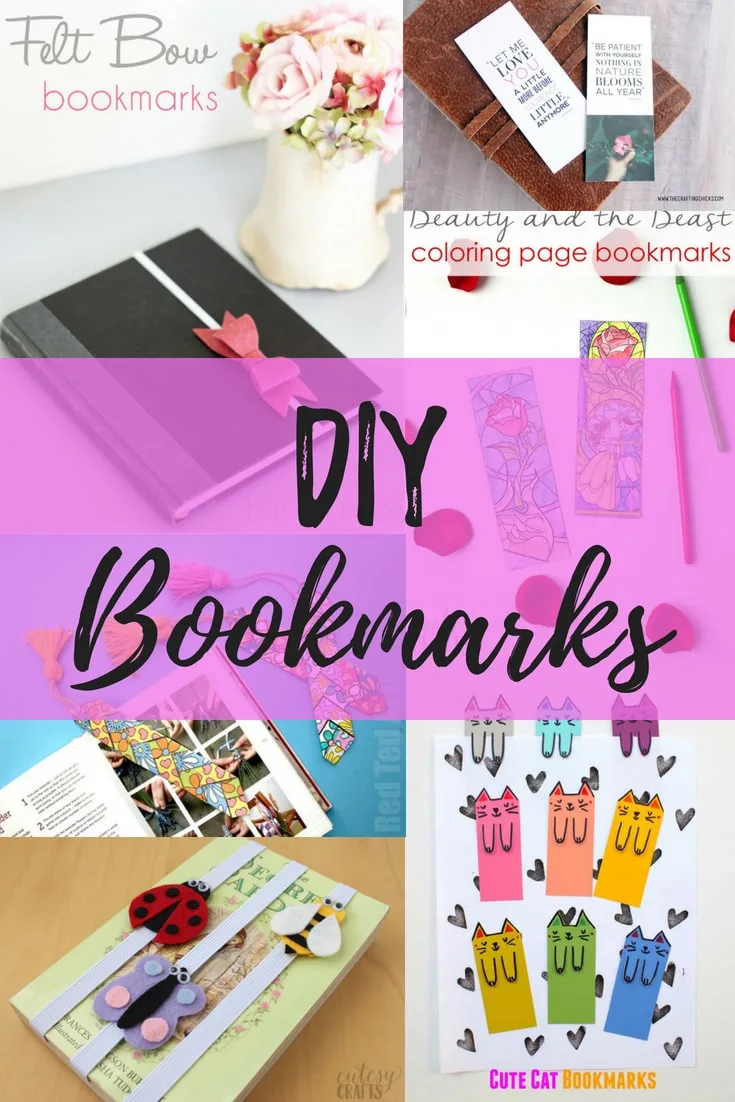 These DIY glitter tumblers also make beautiful Mother's Day gifts!