Audrey got her ears pierced a few months ago, so I've been looking around for some storage options for her jewelry. I shopped around online a lot, and the only ones I could find for a reasonable price were made of cheapy materials with bad reviews. Not good for a little girl with a messy room. Haha. Since I didn't want to spend upwards of $50.00 on a jewelry box, I had given up on the idea. Then a couple weeks ago, I was shopping at the thrift store and came across this little box. I knew it would be perfect for a jewelry box makeover, and it was only $2.00!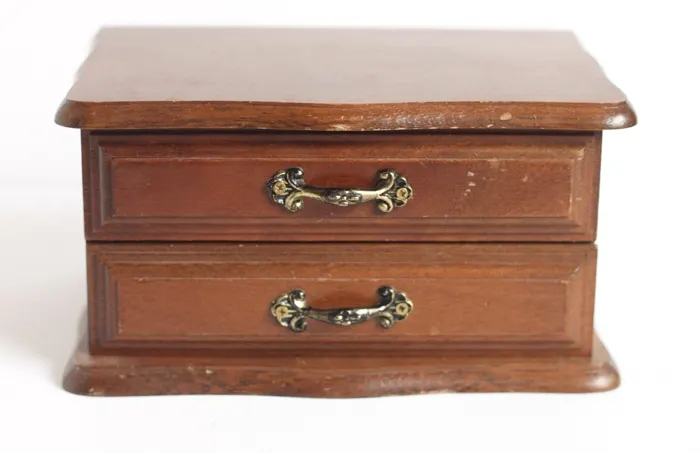 Look at the storage inside! I'm not in love with the color of the fabric, but it's perfect to sort all of her little earrings.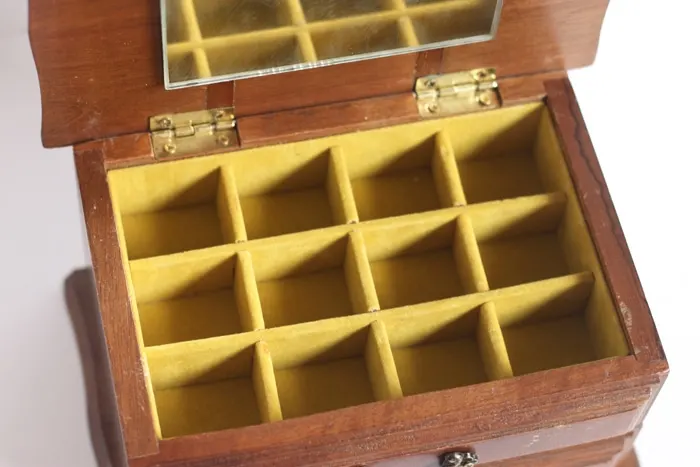 I painted the whole thing with a creamy white, chalky finish paint. Then I distressed it lightly and waxed it. I wanted to make the box fun, since it's for a little girl. The top was my perfect blank canvas.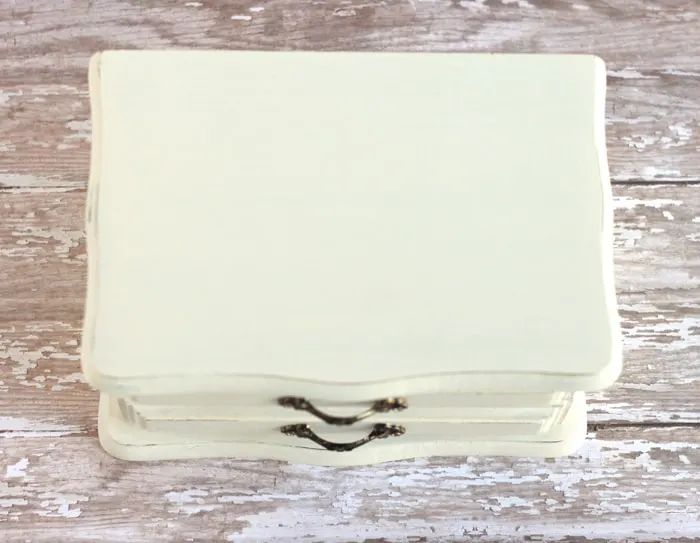 (This post may contain affiliate links, which means I may receive a commission, at no extra cost to you, if you click a link and purchase something that I have recommended.)
I gave her some choices, and she decided on Elsa, of course. So I broke out my Silhouette to cut a design out of blue and silver vinyl. This design came from the Silhouette store here. I made the snowflakes bigger, duplicated some, and spread them out to fit the width of the lid. I love that she's wearing a bracelet. Perfect for a jewelry box.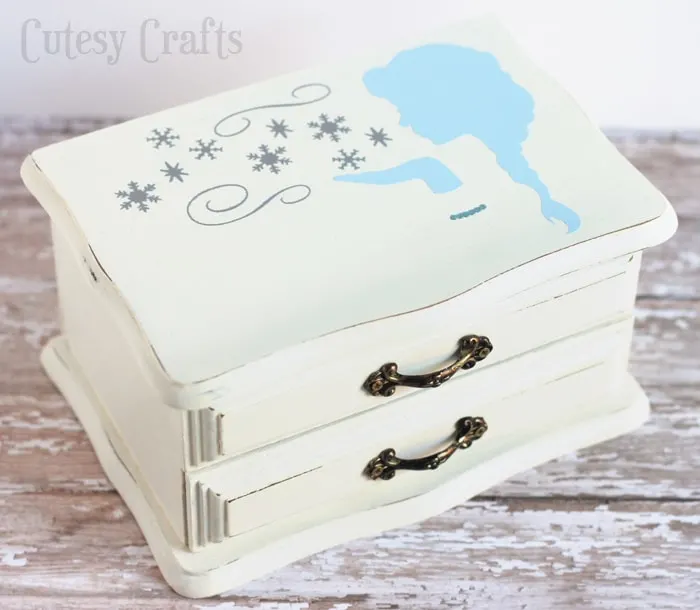 It looks so much better now! Audrey gave me a great big hug when she saw it, so I think she approves too.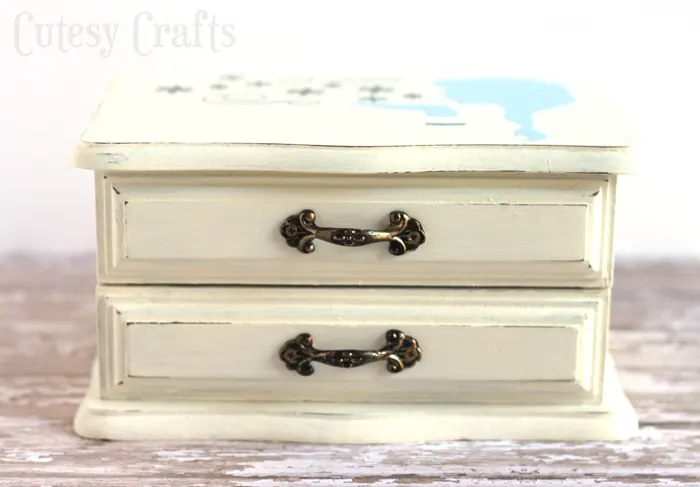 And here's one last before and after for you. Such a big difference!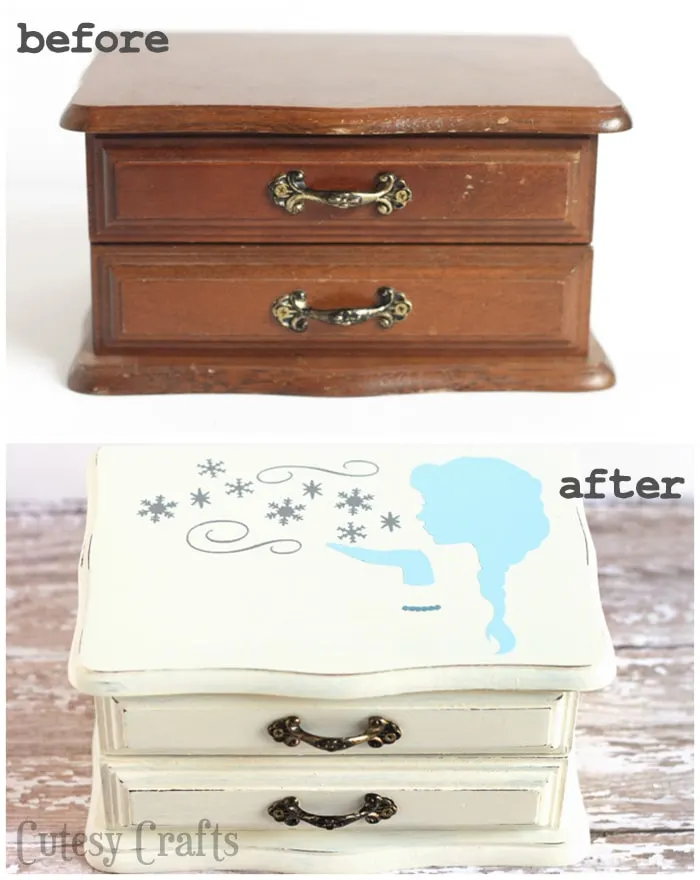 Want to Check Out More Silhouette Projects?
My Silhouette Challenge buddies and I are all sharing projects on our blogs today, so peruse the projects below for a wealth of Silhouette inspiration!
1. From Wine to Whine // 2. Creative Ramblings // 3. Adventures in All Things Food // 4. unOriginal Mom // 5. Small Stuff Counts // 6. Alayna's Creations // 7. Single Yet Married Mom // 8. Comfort and Yum // 9. Tori Grant Designs // 10. Cutesy Crafts // 11. The Crafting Nook // 12. Whatcha Workin' On? // 13. Architecture of a Mom // 14. Havalah // 15. Create & Babble // 16. A Time For Seasons
Cutesy Crafts is a participant in the Amazon Services LLC Associates Program, an affiliate advertising program designed to provide a means for sites to earn advertising fees by advertising and linking to amazon.com. This post contains affiliate links.