This post is sponsored by Consumer Crafts and Blueprint Social. The opinions are my own.
Okay, I think I'm obsessed with holiday countdowns. Maybe it's because they are pretty and functional at the same time, or maybe they just remind me of counting down to Christmas as a child. Whatever the reason, I'm completely in love with this chalkboard Christmas countdown that I made. December 1st can't get here fast enough so I have an excuse to use it! Oh, and don't worry if you have bad handwriting like me, I've got a solution for that too.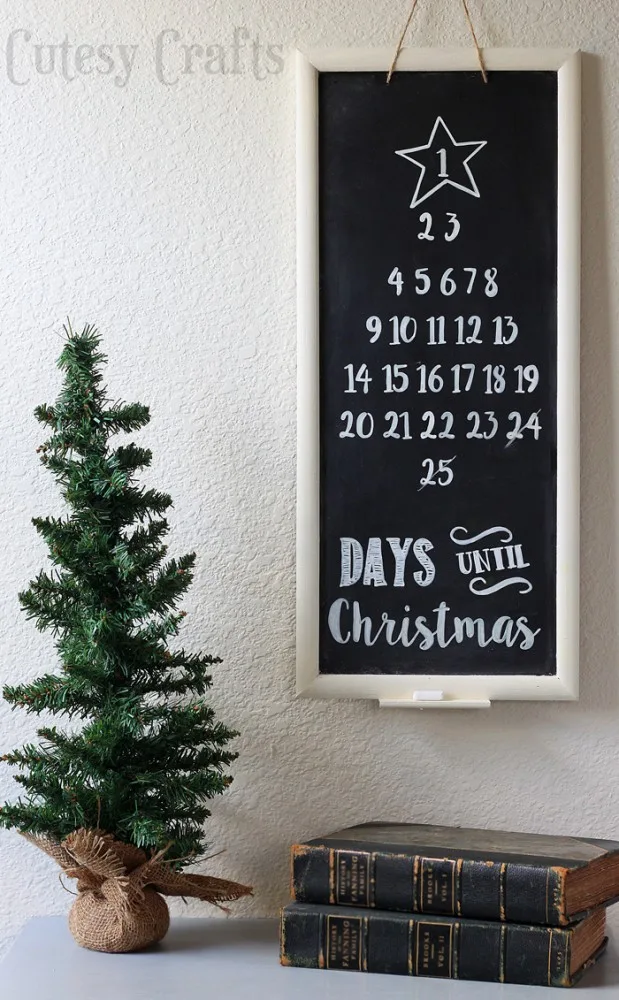 ConsumerCrafts sent me a box of holiday crafting goodies to create with. They are a great resource for online craft supplies with the lowest everyday prices, over 1,400 craft tutorials, and inspiring projects on their blog, Crafts Unleashed. Check out the Holiday Look Book featuring new products and fun projects, including a coupon code for readers!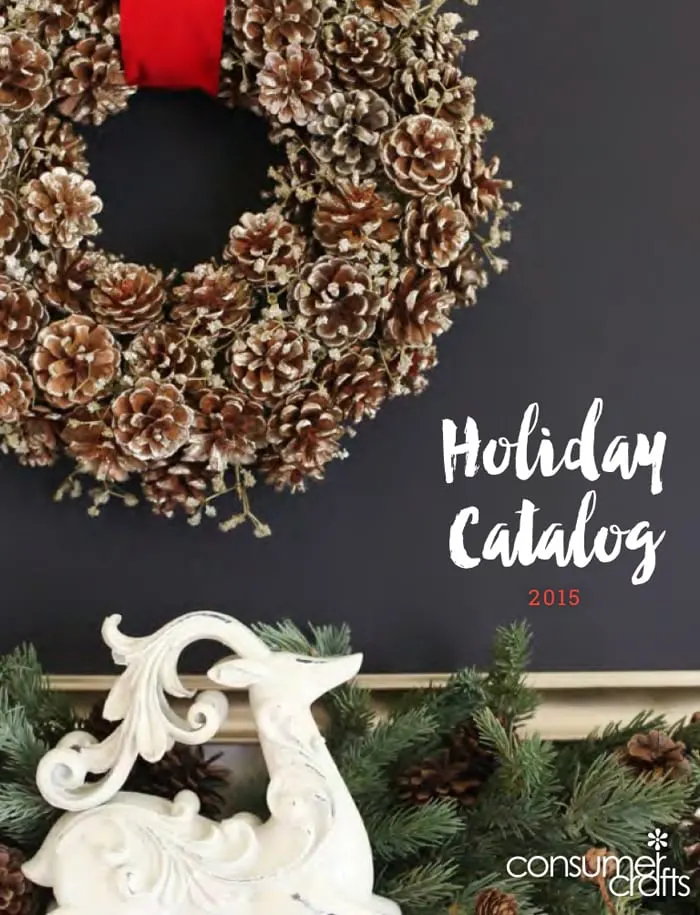 To make your own Chalkboard Christmas Countdown, you'll need:
finishing wax for the paint (optional)
masking or painter's tape
carbon paper
lettering printout – download here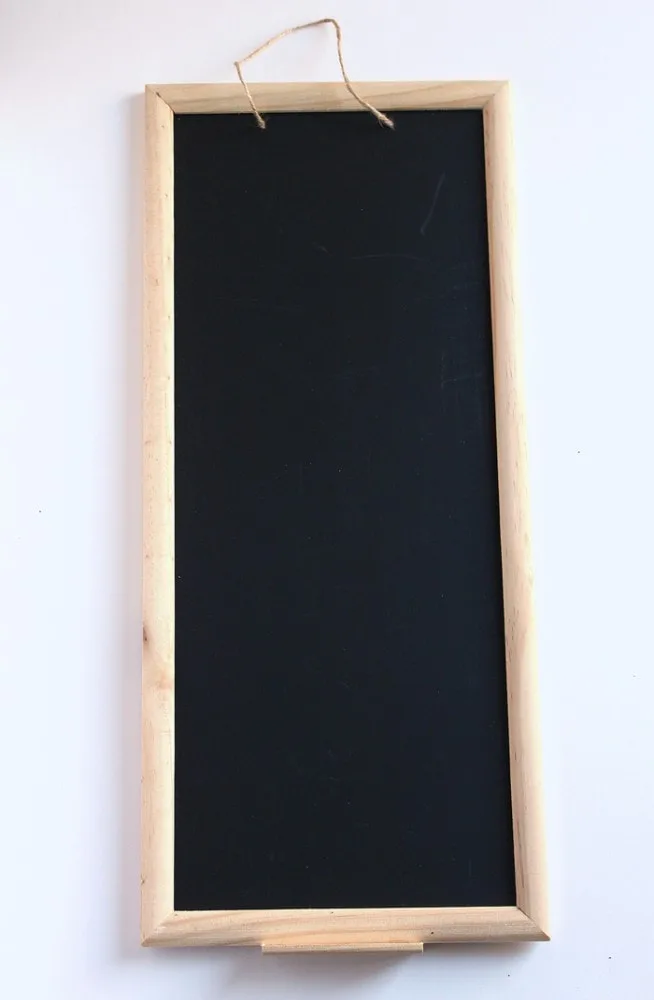 First tape around the frame of the chalkboard to protect the surface from paint, and paint the frame. I used a creamy white chalky finish paint and followed that with a clear wax. You can use any kind or color of paint that you want.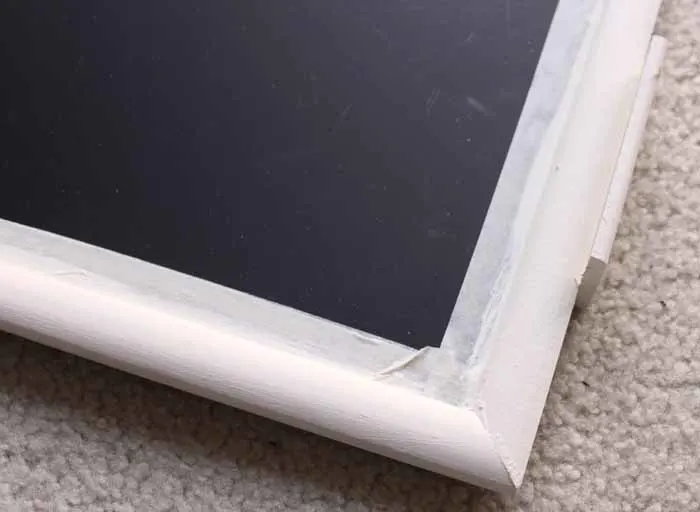 Prime your chalkboard by rubbing the side of a white piece of chalk all over it. Wipe off the chalk with a soft cloth.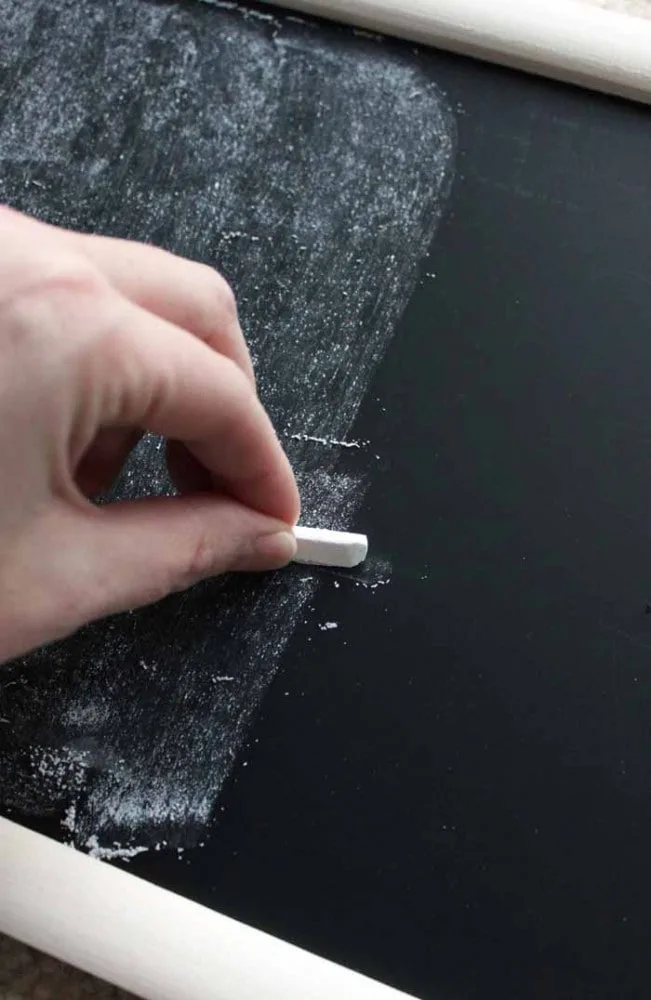 My handwriting is horrible, so I typed up letters and numbers with some pretty fonts that you can get here. To transfer them, I just used some dressmaker's carbon paper that came with all of my sewing supplies. You should be able to get it at a fabric store. I used yellow because that is what I had, and it worked just fine since I was writing over the letters. I suggest getting white in case you make a mistake though. Just lay the carbon paper on the chalkboard with the yellow (or white) side down, put your paper on top, and trace the letters firmly with a pencil.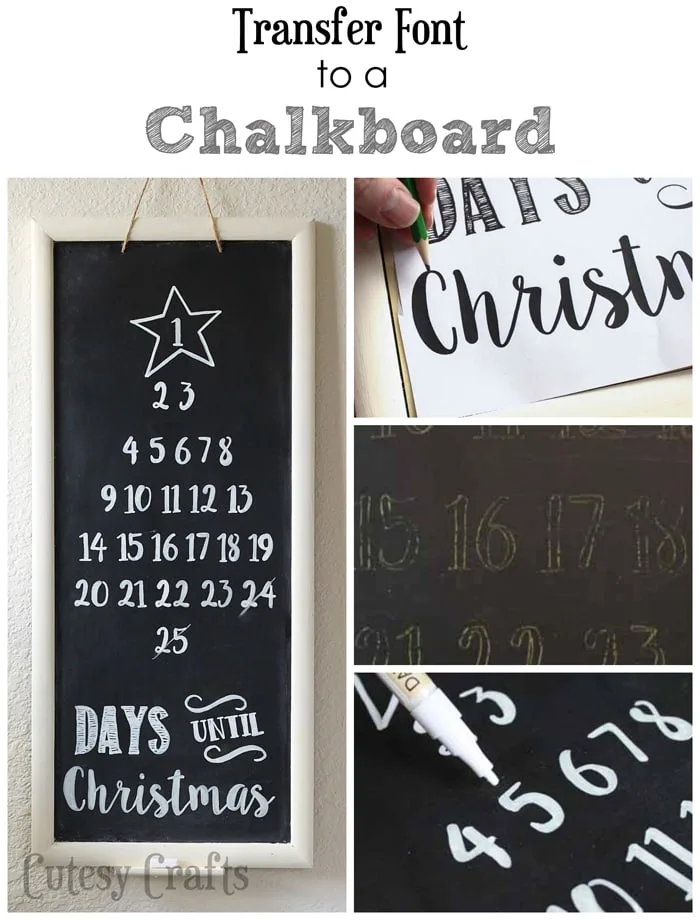 When all of your letters are traced, go over them with a chalk pen. Chalk pens are sort of semi-permanent on a chalkboard. They will smudge a little, but won't erase completely. That's good because I love the way this looks, and I don't want to do it all again. Just be careful not to touch it until it dries. If you want something even more permanent, you could also use an acrylic paint pen.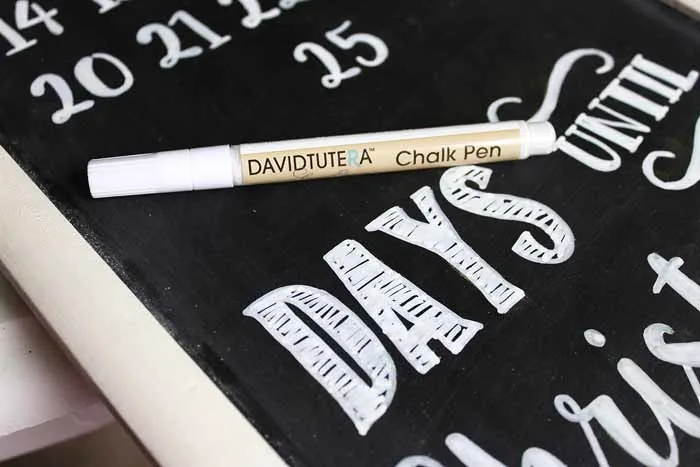 This turned out a million times better than it would have if I had done it by hand!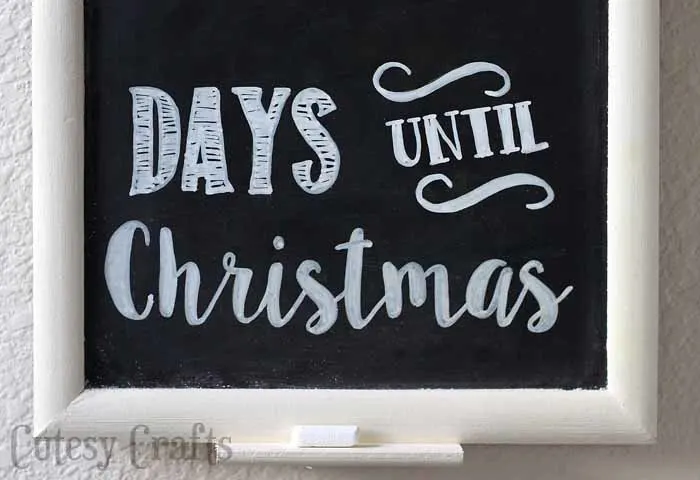 Now you can hang it up and cross off the days until Christmas comes. Just make sure to use a regular piece of chalk for that so it will erase for next year. I really like that this chalkboard has a shelf for the chalk.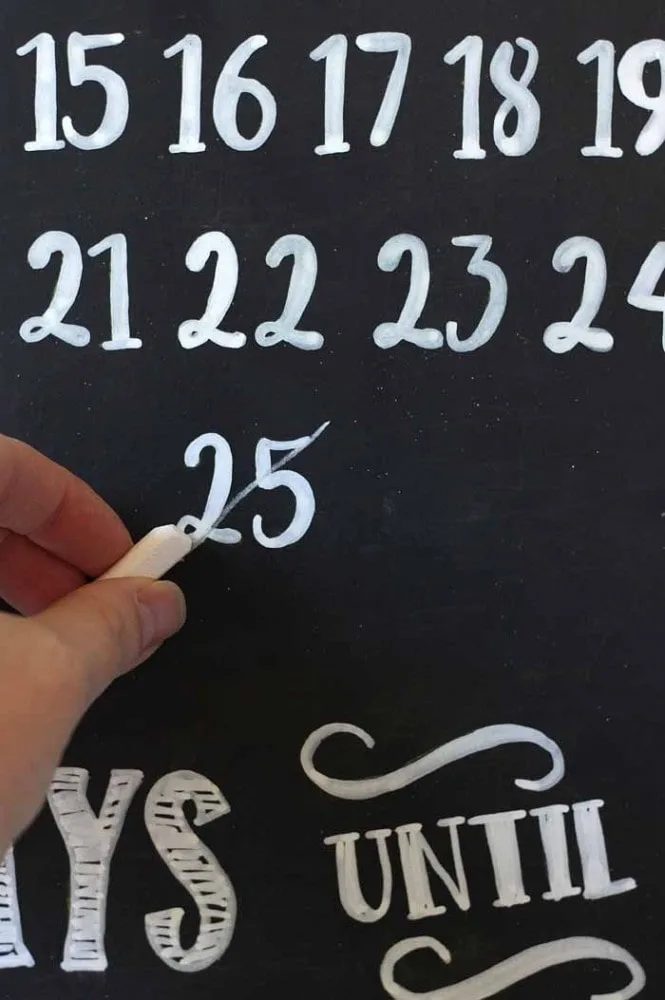 Happy Christmas crafting!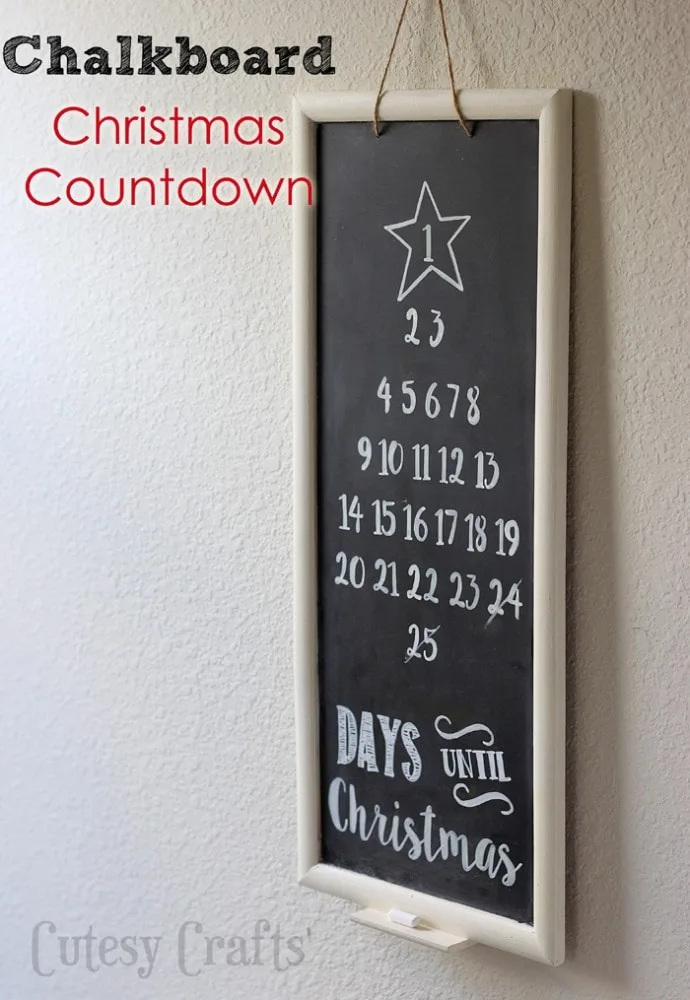 Be sure to check out ConsumerCrafts on their blog, Facebook, Twitter, Pinterest, and Instagram for more holiday crafting inspiration.