I have a problem. It started out innocent enough. A few craft supplies here and there, and now my walk-in closet has more craft supplies than clothes in it. I'll say it… I'm a craft supply hoarder. I guess you could say I'm a closet craft supply hoarder. Buh dum cha! Anyway, I have decided that it's time to part ways with some of my beloved supplies and pass them on to one of you in a giveaway. Take good care of them, ok. 😉 A bunch of my blogging friends have decided to do the same so make sure to keep scrolling down to enter their giveaways too.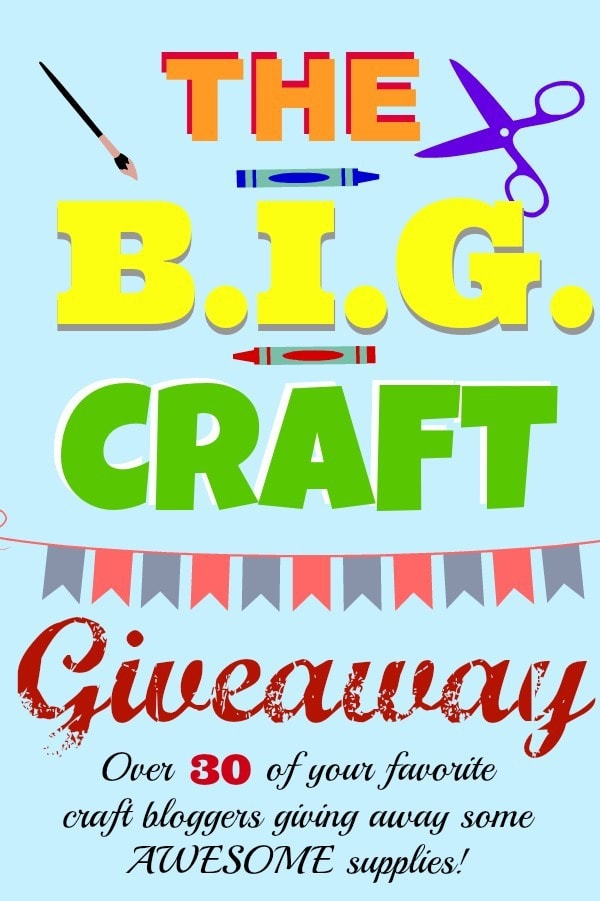 One lucky winner will get all of this from me!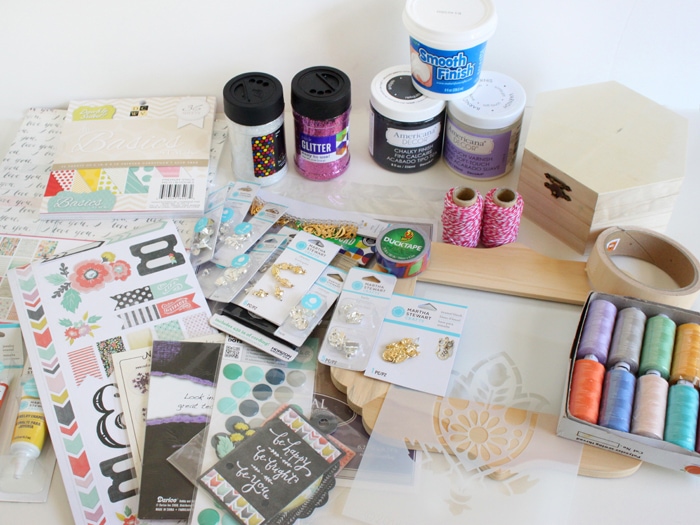 Let me break it down for you:
1 large pack of scrapbook paper
1 small pack of scrapbook paper
misc scrapbook embellishments and stickers
lots of jewelry-making supplies
baker's twine
two stencils
chalky finish paint and varnish
thread
white and pink glitter
wooden frame
wooden hexagon box
To enter, use the rafflecopter widget below. It may take a minute to load. If you are reading this in an email, you will have to click through to the website. US residents only. Must be 18 years or older to enter. Void where prohibited by law.
a Rafflecopter giveaway
Now go stop by all of these other fabulous blogs to see what they're giving away. Do you think it would be counterproductive if I entered them too?