It's no secret that I have a bit of a thing for felt crafts, and since you're here, you probably do too. I'm always browsing around for inspiration, so I thought I'd do a little roundup of some that I think are great. If you want even more felt crafts to do, be sure to check out all of the ones on my blog by clicking here. I've got a ton!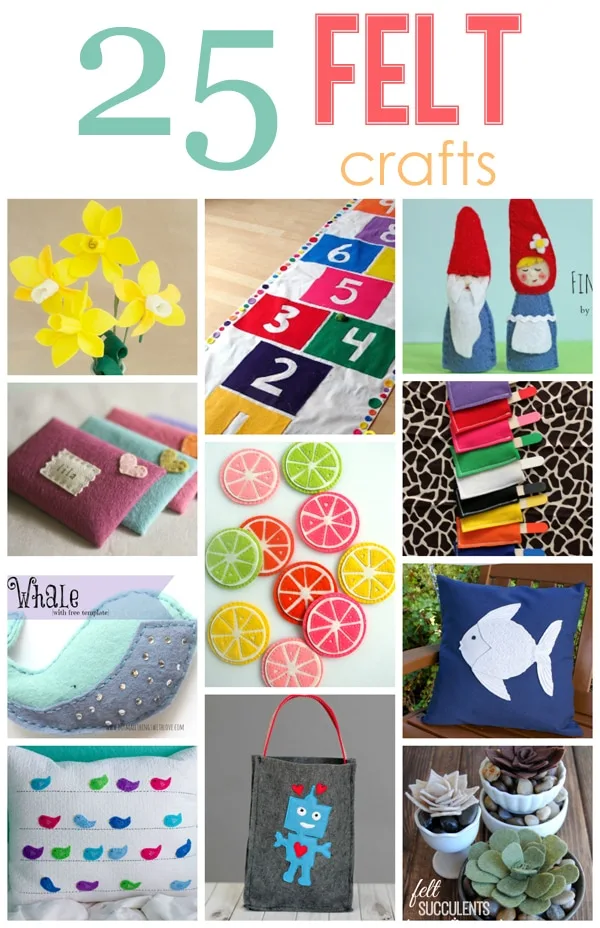 Note: Feel free to pin the graphic above. If you want to pin a specific project below, please click through to the blogs they came from to give credit to the original sources.
Feeling inspired to create? I'm itching to dig into my felt stash and make something new! If you liked these felt crafts, be sure to check out the ones that I've made here.