I've been getting some questions about the video that I made on how to cut felt with you Silhouette, so I thought it was time for another one. This one is a fun experiment with different kinds of felt and different methods for cutting. I even tried using freezer paper to cut the felt with some success! The info is all in the video. It's another long one, so grab some popcorn. 🙂 If you would like to know more about the felt that I used, go to my post here.
If you don't want to watch the video, here's what went down. I cut out 3 inch squares of different types of felt with different backings. Here they are all labeled. Think of it like a chart, just don't include the two extras at the bottom.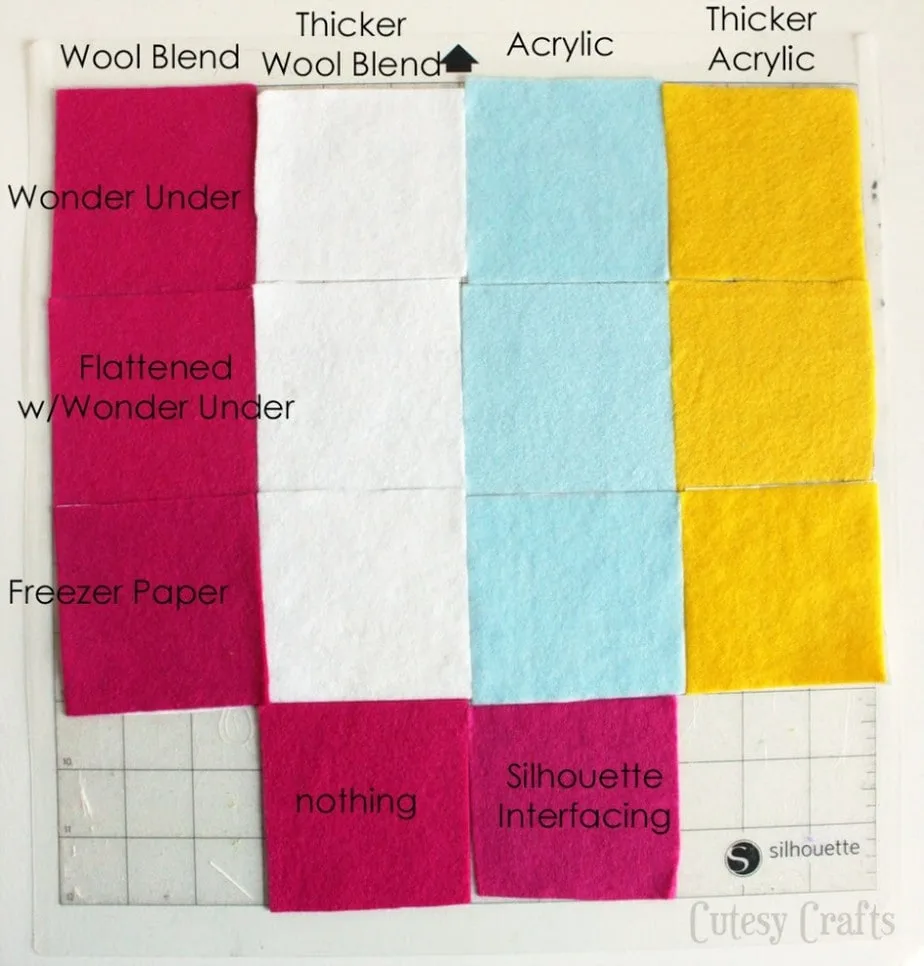 Here were the results. Make sure to go back
here
to the first post/video to see the machine settings to use.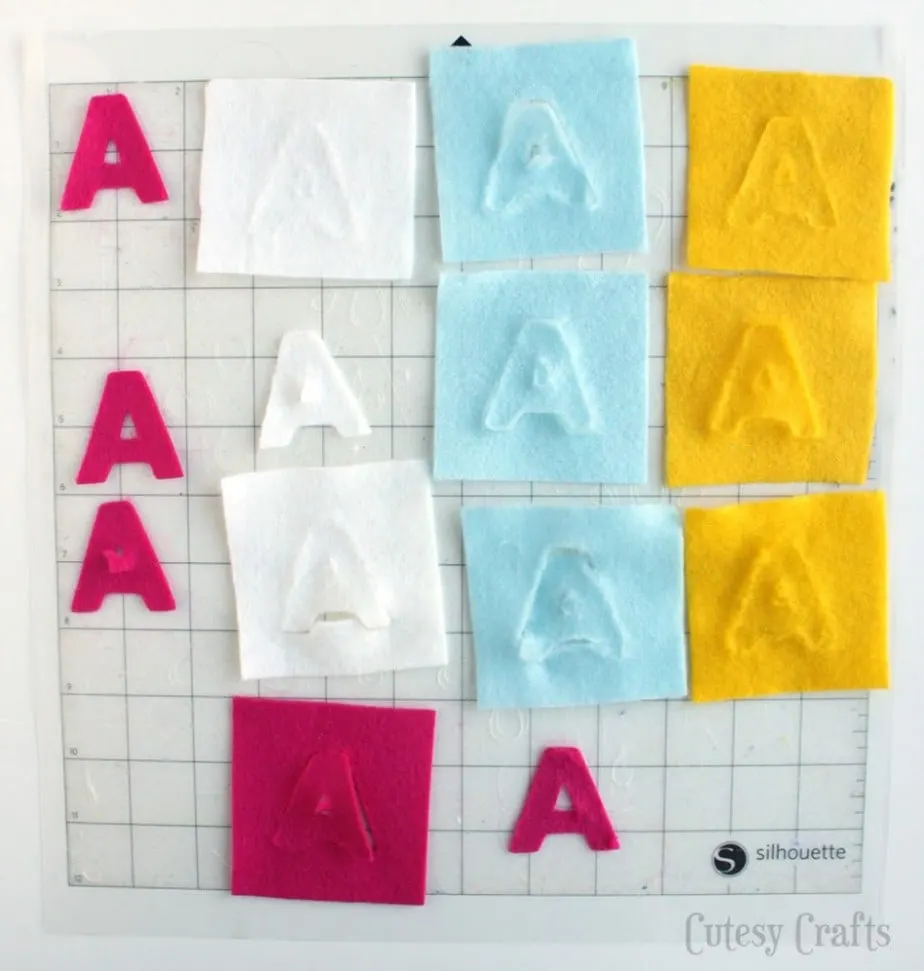 National Nonwoven's
wool blend cut MUCH better than the acrylic felt. And it's just… better. So use that if you can. The 80/20 blend seems to be a bit thinner (the pink), so it cuts better even without flattening.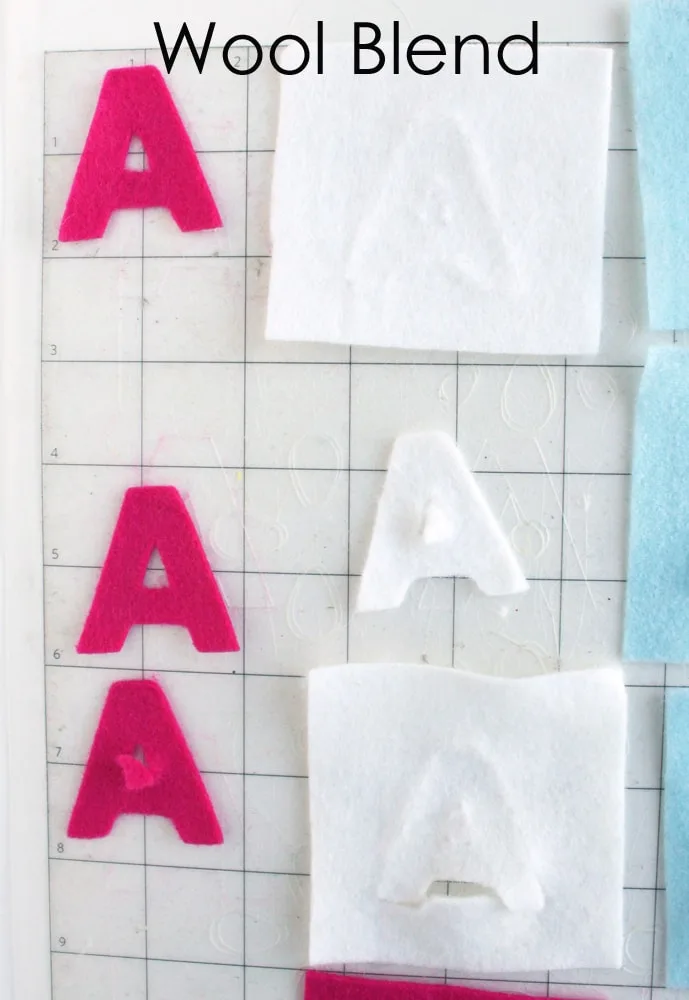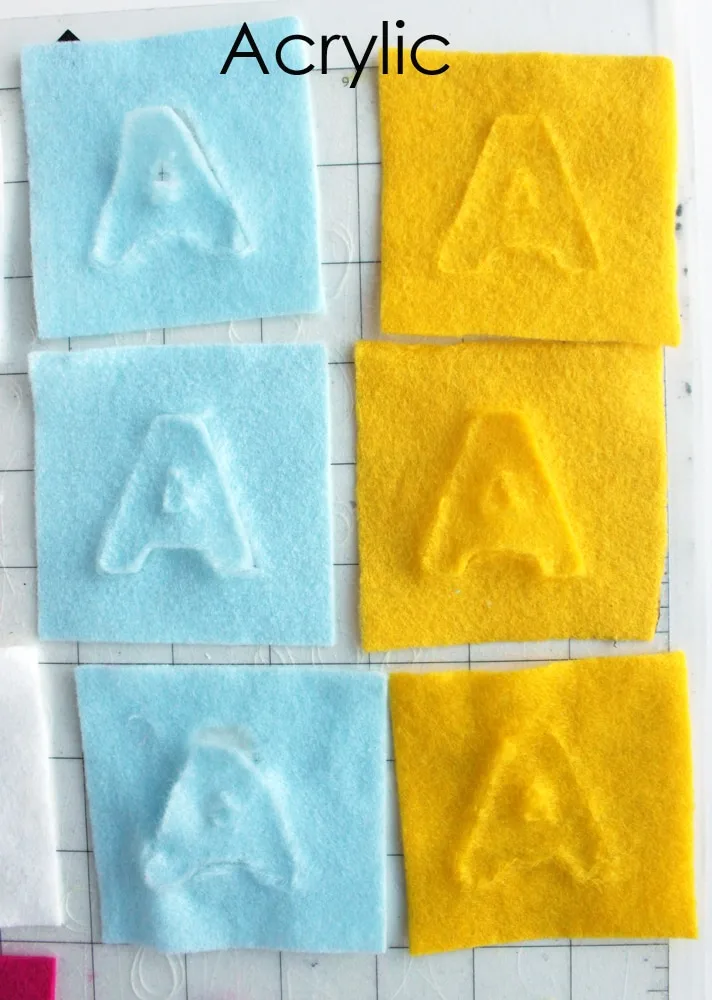 Some explanations if you don't watch the video:
What does "flattened" mean? I ran these ones through a manual die cutting machine with a couple of thin pieces of cardboard (cut up cereal box works great). I used my Evolution from We R Memory Keepers and it worked great! It thinned out the felt, and made it cut much better.
I have had varying results with freezer paper ironed on the back. I tried once before, and the felt peeled off of the freezer paper and slid around. This time it decided to work, but ONLY with the National Nonwovens felt. The acrylic felt lost a ton of detail and came out looking pretty messed up.
I also tried with no backing at all. That's what the square that says "nothing" is. The felt scrunched up and slid on the mat making for some sloppy cutting. No good.
I also tried using Silhouette brand sewable interfacing. That was the square that says "Silhouette Interfacing". I was wondering if it would peel off after I was done. It didn't.
So there you go. For the most part, I'll probably be using my trusty
Wonder Under method
, but if I really need the felt to be without a backing, freezer paper it is. I'll just have to cross my fingers that it sticks as well as it did this time.