It's almost February, which means it's time for me to show off all of the fun Valentine's Day projects I've been working on! It's funny, one minute I can't think of anything to make for a holiday, and the next, I'm running out of time to finish everything that I came up with. Anyway, today I've got these cute little Valentine treat bags to share with you. I'll be sending them with the kids to give to their teachers at school and church.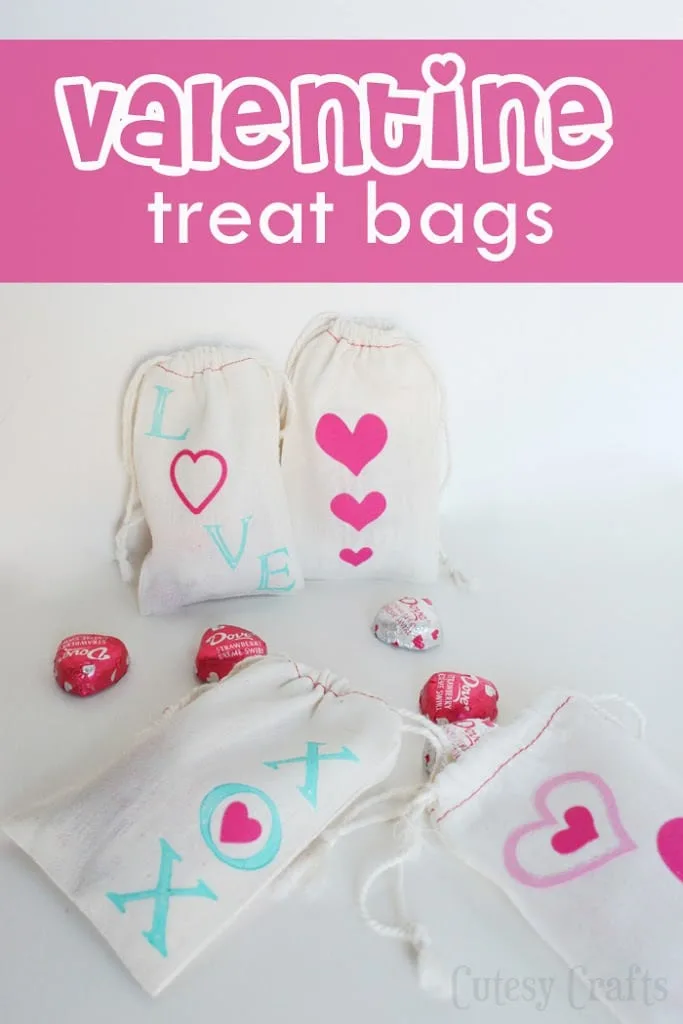 I participated in a "stash buster" exchange with some blogging friends a few months ago. Tanya from Tanya's Creative Space sent me some plain muslin bags along with a ton of other craft goodies. Thanks Tanya! These were perfect for this project! You can pick some up at your local craft store or buy them in bulk online.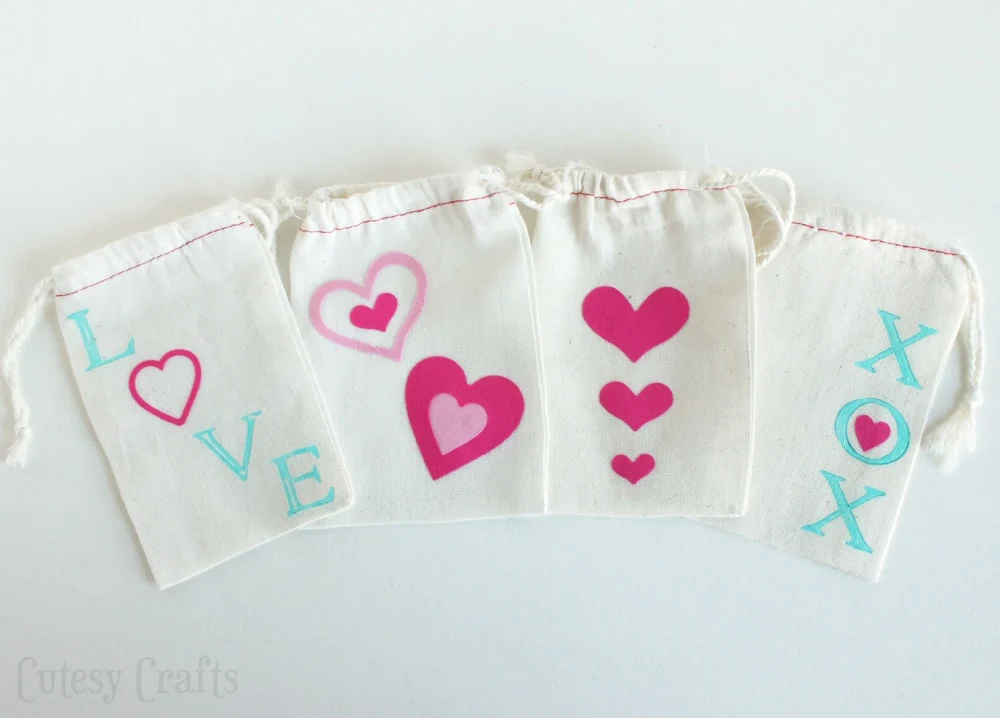 Last month
, I shared that I got chosen to be on the Lifestyle Crafts fabric studio team. They send me free products, and I get to show you what I make with it. As always, all opinions are my own. I really wanted to try out the
Lifestyle Crafts Letterpress
on fabric. If you don't know much about the
Letterpres
s, I recommend watching the video
here
. It's such a neat tool! It gives cards and invitations a really professional look, and you can even order
custom printing plates
.
Use promo code CUTESY and you can get 20% off all of your purchases from

To make the bags, I used the Scholastic Printing Plates and lined them up on my Letterpress. Ink up the plates, and run it through the Evolution, just like you would on paper. I put a thin piece of cardboard inside the bag to keep the ink from bleeding through.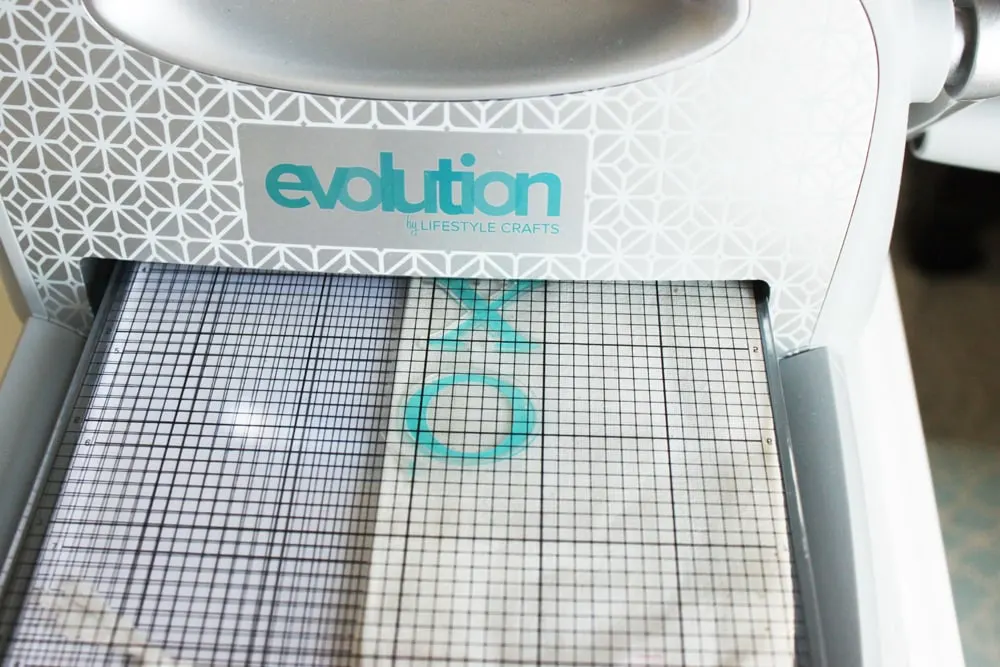 For this bag, I started with just the "X" and "O" and then did a second round with the "X" again. The clear grid makes it really easy to line everything up.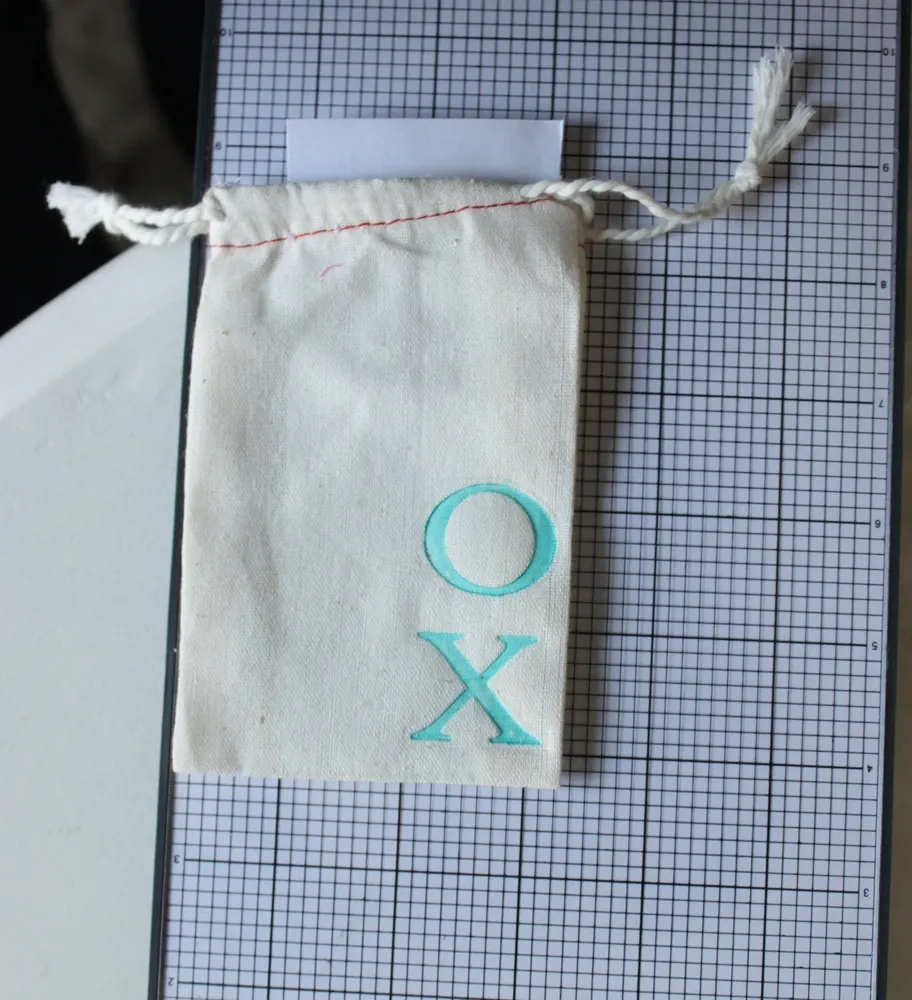 To make the hearts, get a piece of cotton fabric and iron fusible webbing onto the back. I used Wonder Under (Pellon 805) like I always do.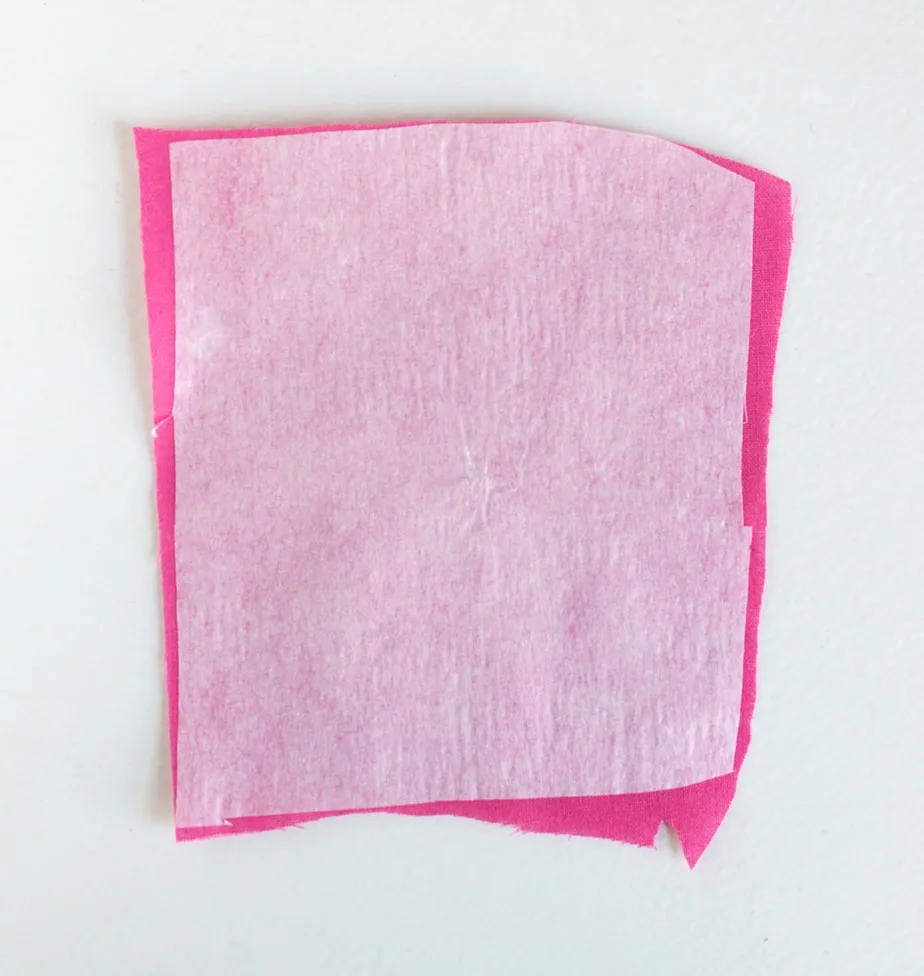 I used this heart die to cut the shapes. The die comes with ejection foam on it to use when you are cutting paper. To get it to cut fabric, I peeled the foam off. Don't worry, you can always replace it with more foam later. Place it face up on your platform and put the fabric face down on top.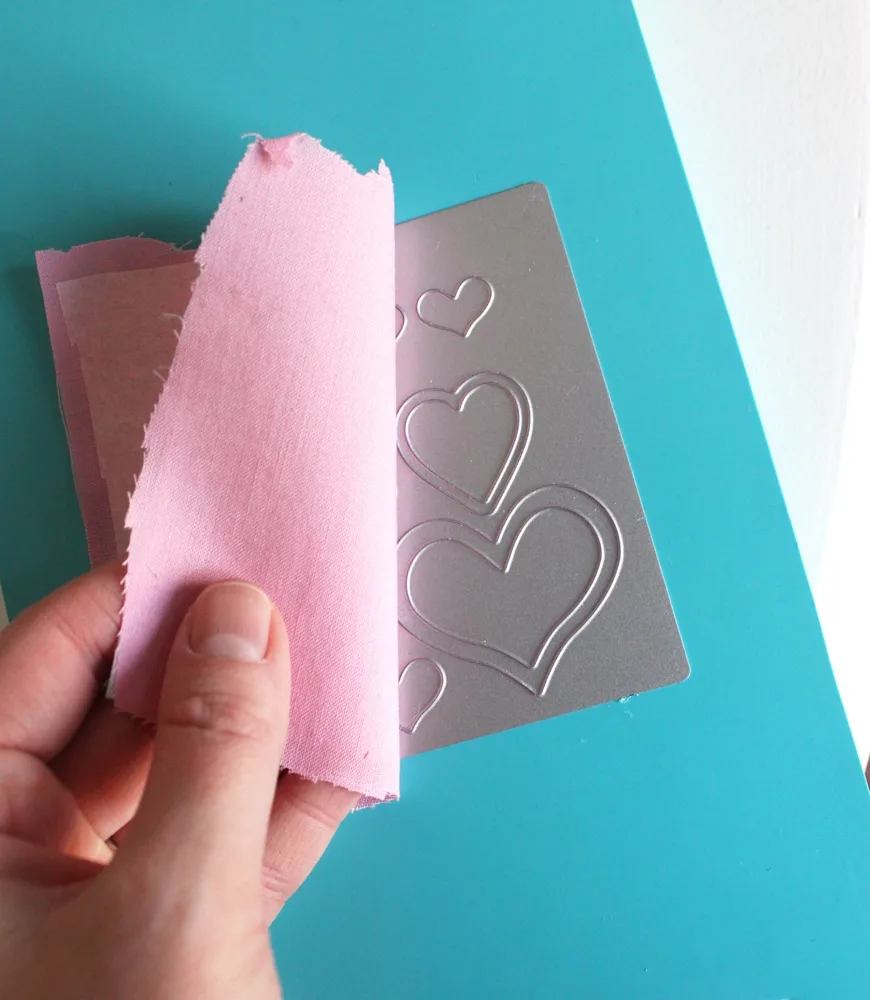 Next, put a thin piece of cardboard and the cutting mat on top of the stack. Run it through the Evolution a couple of times to make sure it cuts through.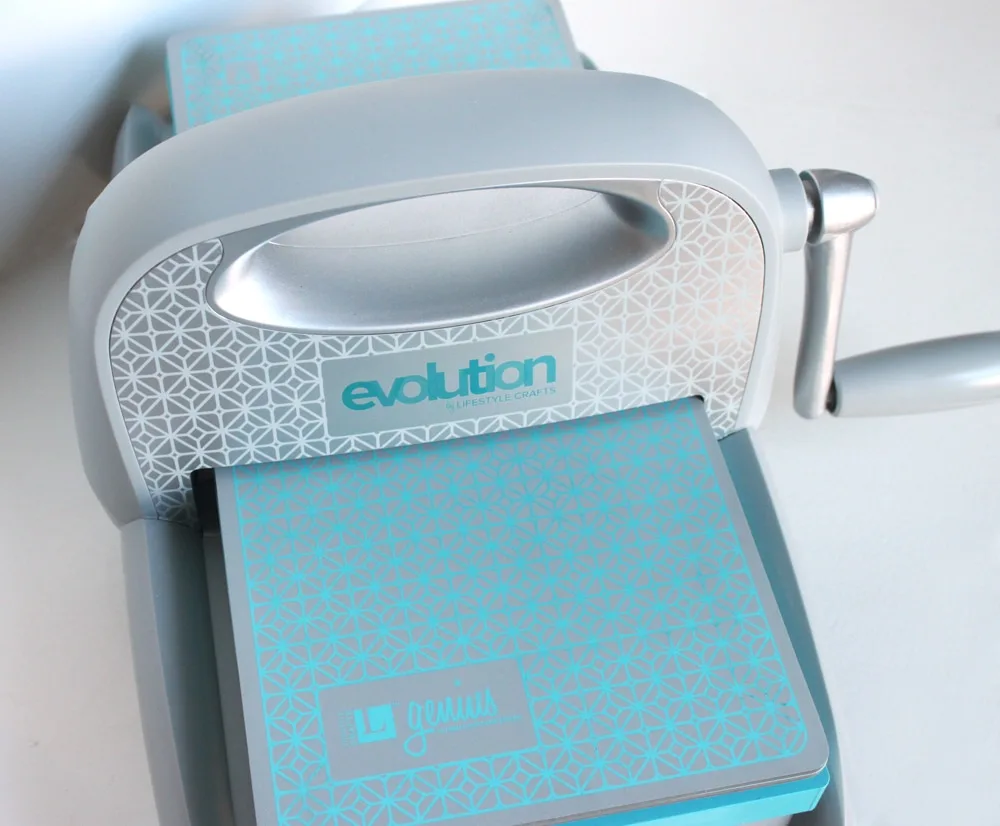 Yay! Look at all of those pretty hearts!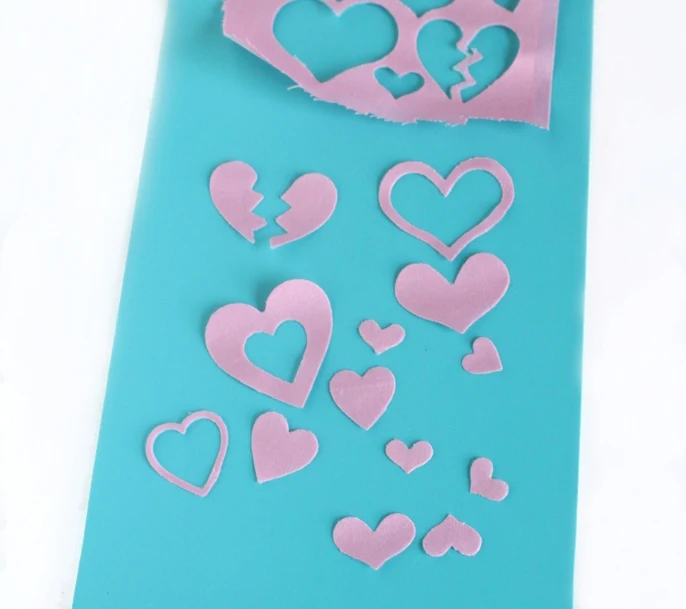 Peel the paper backing off of the hearts.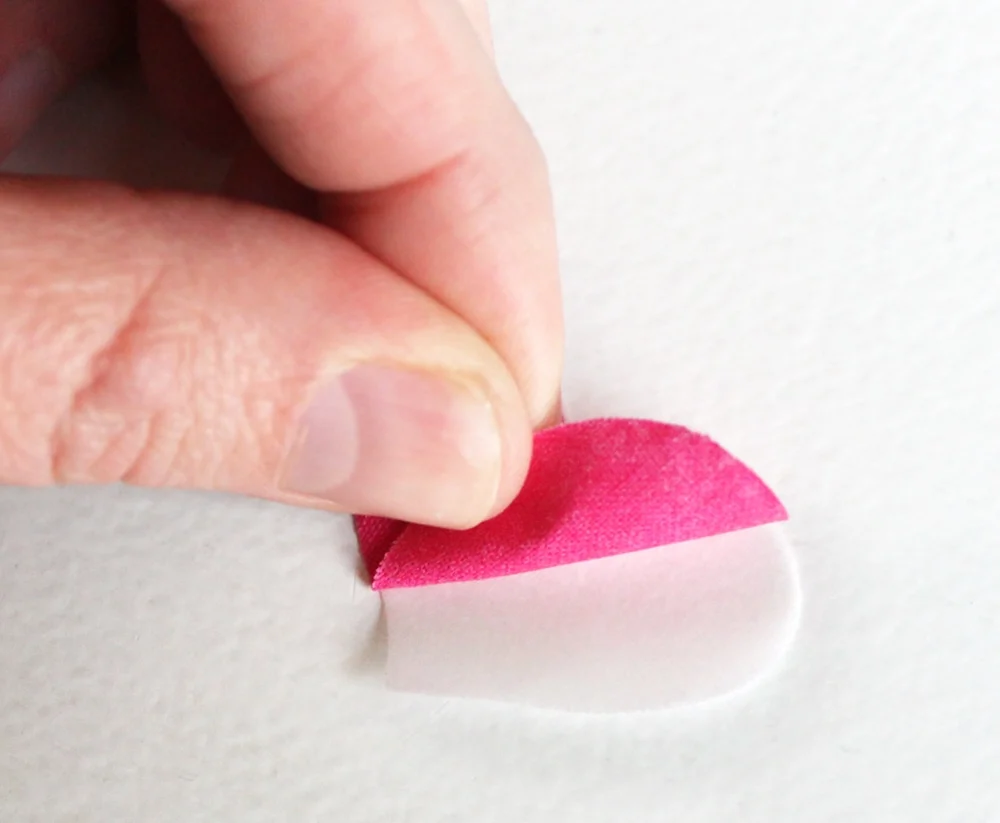 Now for the really fun part! Get creative and arrange your hearts with the webbing side down, on top of the bag. Iron them down using the instructions on the Wonder Under.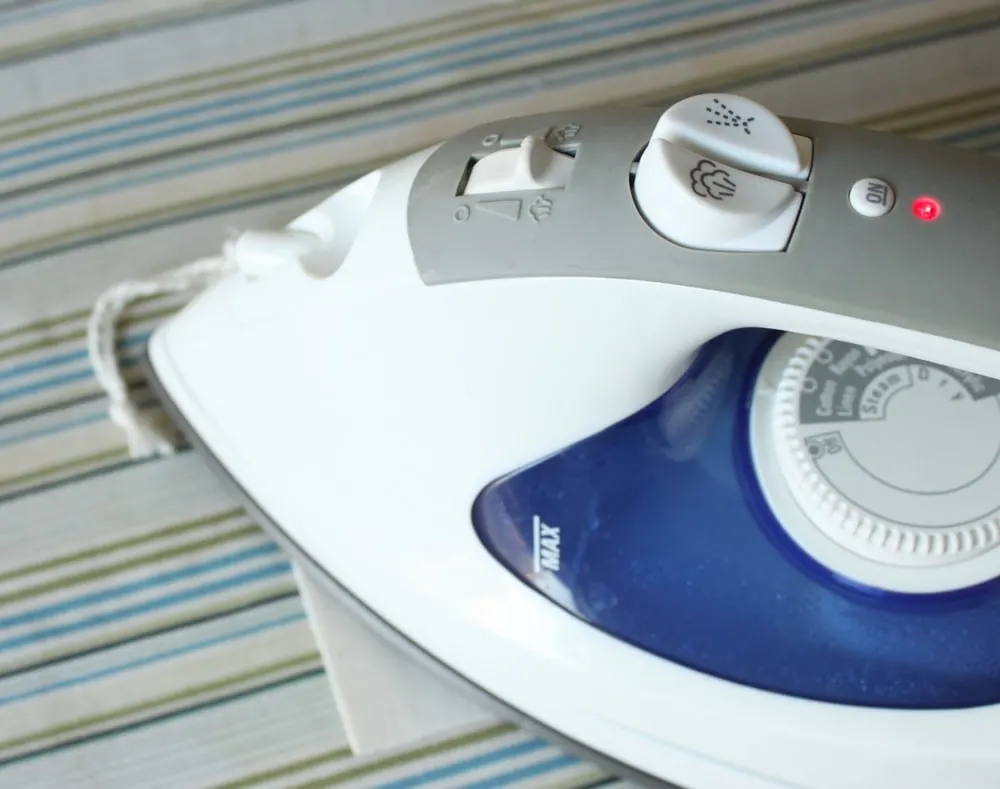 Fill the bags up with some cute Valentine's candy, and they're ready to go.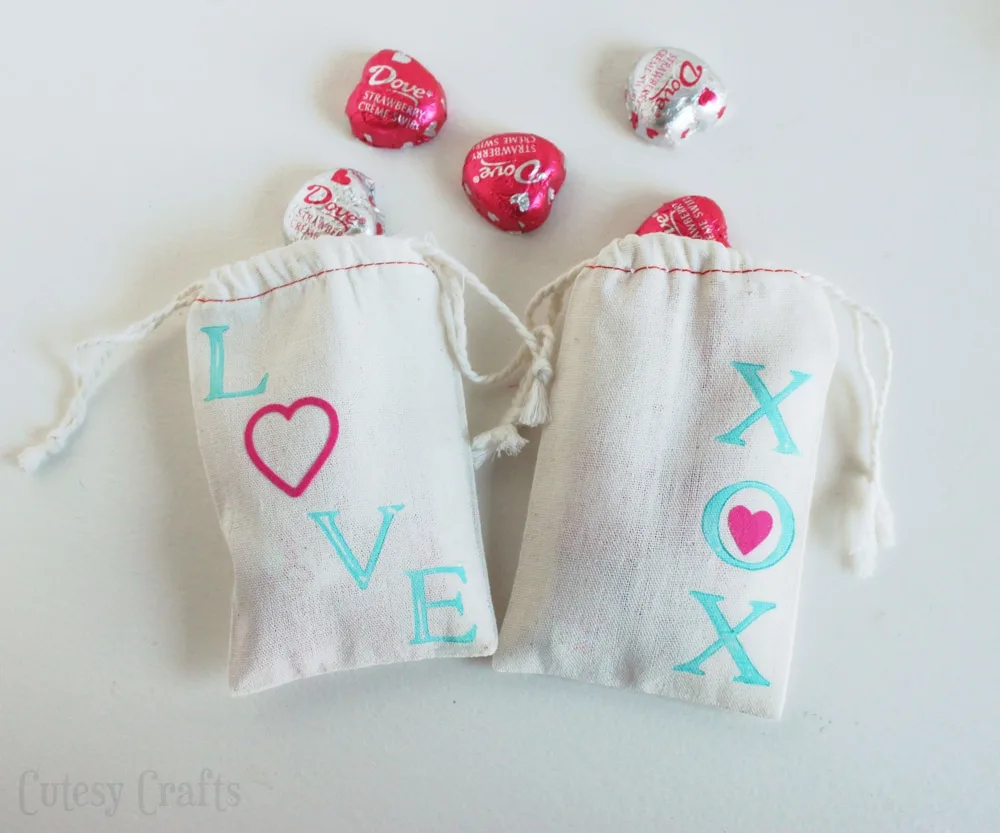 I really love the way they turned out, and I'm thinking they would make a good craft day project to do with friends. Am I the only one who does those? Usually they just consist of us moms getting together, gabbing, and pretending to work on something, but maybe we would be more productive with something specific to do. Just have the hearts all cut out, and the possibilities are endless!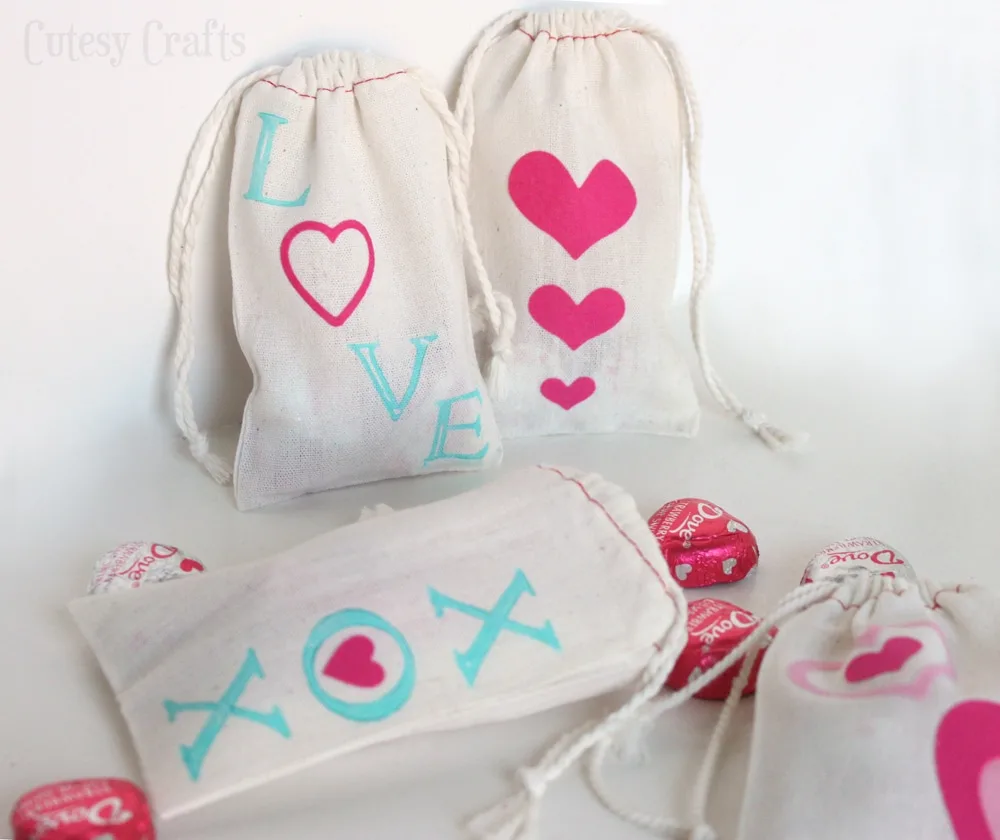 I can't wait to show you my other Valentine's Day crafts! What are you making for Valentine's Day?