This is one of my favorite recipes because it's so fast and easy! You just open up cans and packages and dump things in. My kind of cooking. 🙂 Also, it includes cornbread… yum!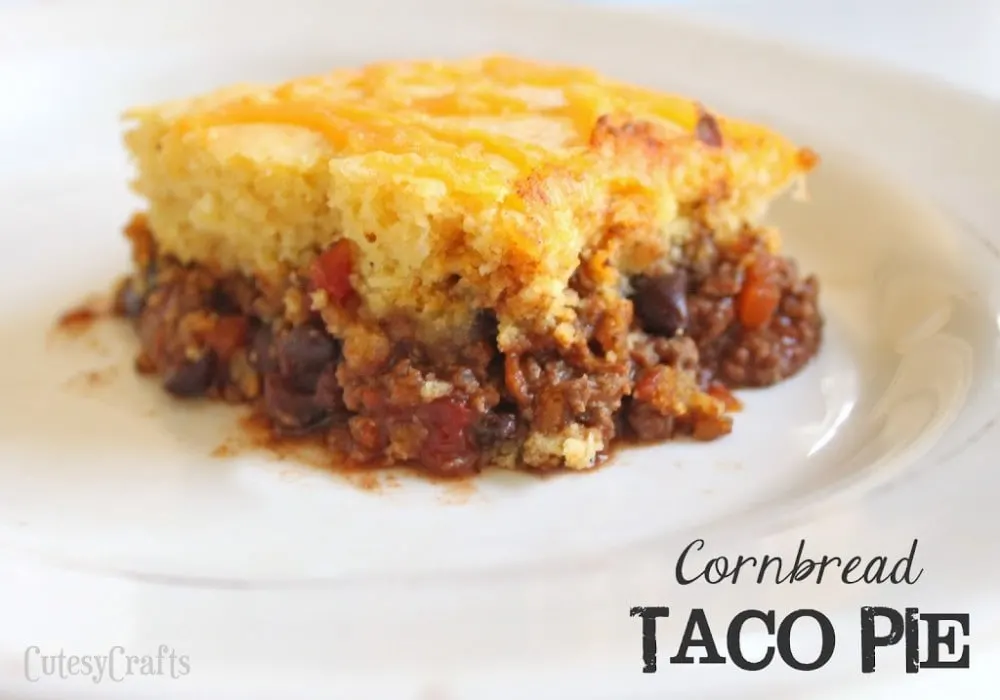 Ingredients:
-1 lb ground beef
-1 can (abt 19oz) black beans w/ liquid
-1 can (abt 14.5 oz) petite-cut tomatoes
-1 pkg (abt 1.25 oz) mild taco seasoning
-1 cornbread mix or recipe for 8 x 8 pan (I use Marie Calendar's)
-1/2 cup shredded cheese
Instructions:
In large skillet brown beef and drain. Stir in beans, tomatoes, and seasoning. Bring to boil over high heat. Cook 1 minute or until heated through.
Pour taco mixture into 9 x 13 pan.
Prepare cornbread mix according to package instructions and lightly pour or spoon over the top of your taco mixture.
Bake 15 minutes at 425°. Sprinkle top with cheese and bake 5 more minutes (until cornbread is done).