It's been a couple of weeks, and our nasty little caterpillars have turned into beautiful butterflies! The kids had so much fun watching them grow, and I even learned some new things about them. Did you know the caterpillar actually sheds the outside of it's body to make the chrysalis? SICK! Go watch a YouTube video… you will be amazed and disgusted all at the same time! We released the butterflies a couple days ago. So neat to watch them fly away free. I came up with a butterfly craft idea for us to commemorate the occasion, but first, take a look at these fun shots!
If you want to try it out, the butterfly gardens are still on sale on Amazon right now.
To go along with our butterfly theme, we made butterfly suncatchers out of Shrinky Dinks.
I just used a pack of clear shrink film that I picked up in the kid's section of the craft store. It's pretty cool stuff! Apparently they make an inkjet printable kind now too. I might just need to try that out! I traced a few three-inch wide butterflies onto the shrink film and let the kids color them with permanent markers. If you don't trust your children with permanent markers, you can also sand the shrink film on one side and color with colored pencils like we did here.
After they were done coloring, I cut them out and punched holes in them in different places. Seven was a lot for one kid to color. I'd suggest only doing four or five.
I also cut strips of the film and punched holes in it for hanging.
Follow the instructions for shrinking and then hang them with fishing line. They looked so pretty in the sunny window!
Eventually I moved them outside to a bare tree. Gave it some nice color.
Hope you like this butterfly craft idea! Have a great weekend! If you like this craft, you might like to see my other tween and teen craft ideas!
Also check out the caterpillar into butterfly craft that we made!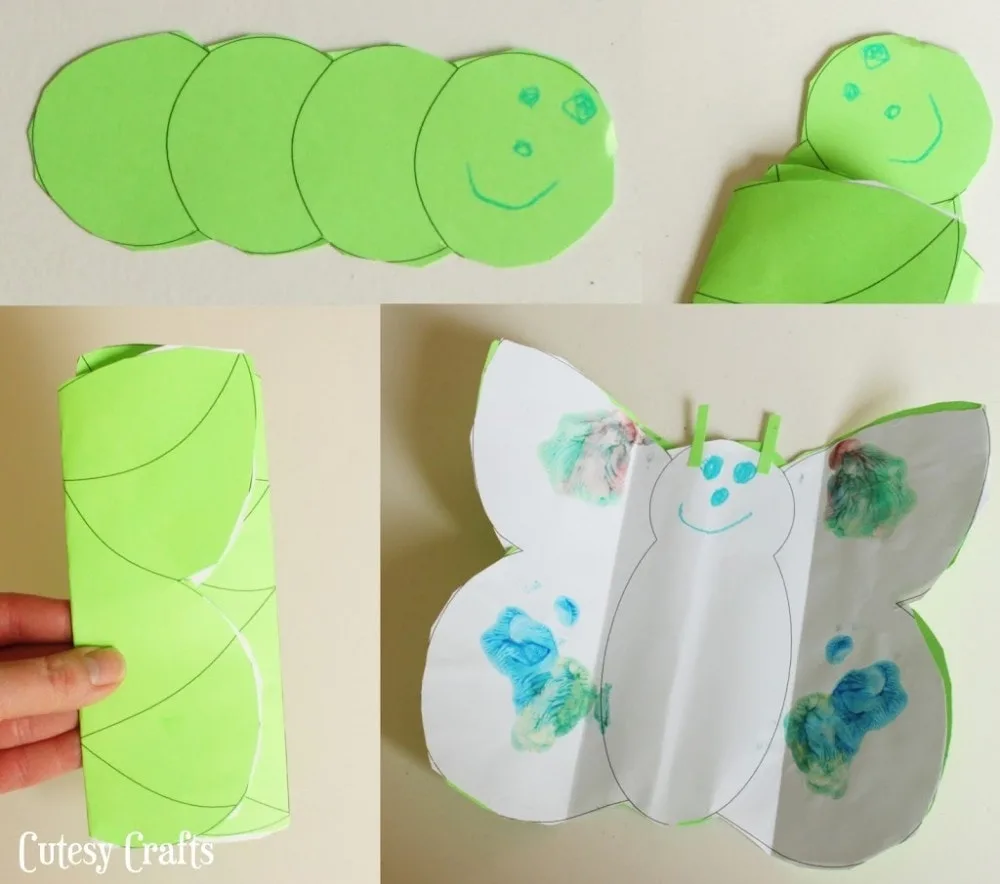 Cutesy Crafts is a participant in the Amazon Services LLC Associates Program, an affiliate advertising program designed to provide a means for sites to earn advertising fees by advertising and linking to amazon.com.