A few months ago I made my very first real quilt. You can see it on my Instagram here. I never really understood the appeal of quilting, but I think I'm starting to get it now. When I saw that my friend Bev from Flamingo Toes just came out with a book of mini quilts with EMBROIDERY, I knew I needed to make one.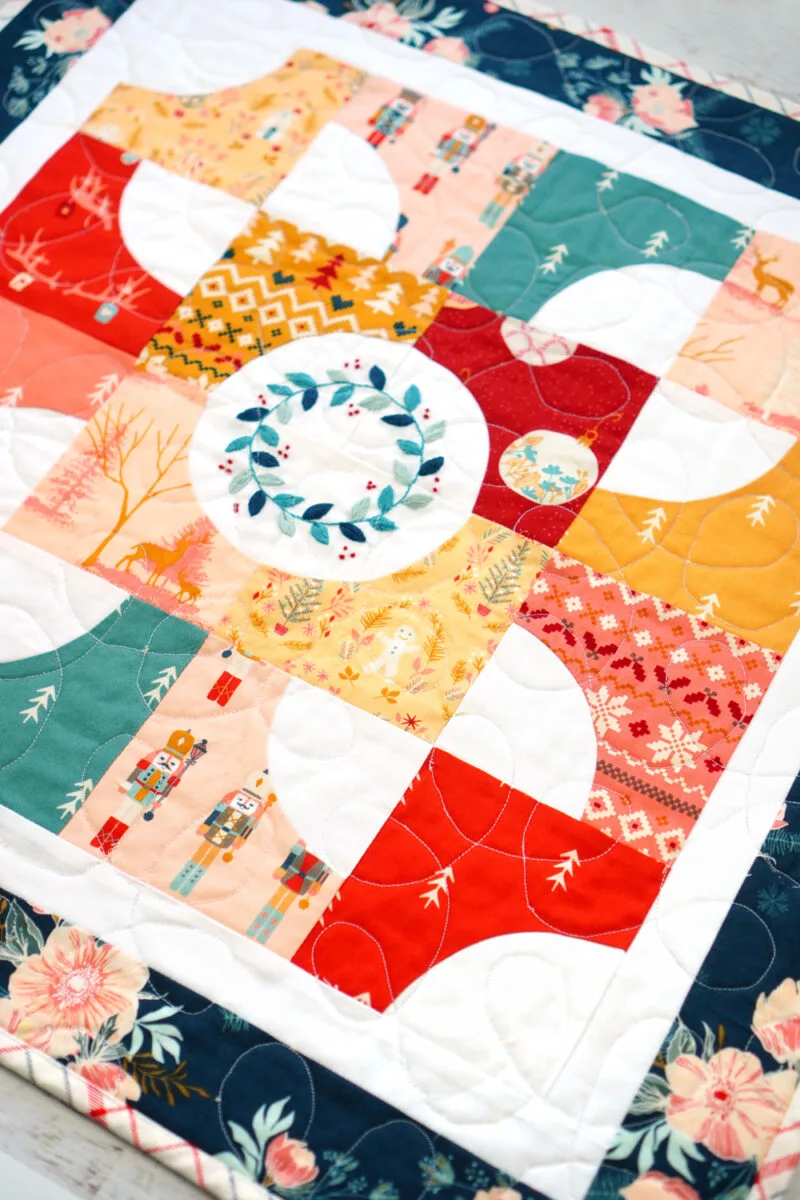 (This post may contain affiliate links, which means I may receive a commission, at no extra cost to you, if you click a link and purchase something that I have recommended. As an Amazon Associate I earn from qualifying purchases.)
Bev's Book, Make It Mini, has patterns for 13 adorable mini quilts. It was sooo hard for me to choose which one to make first.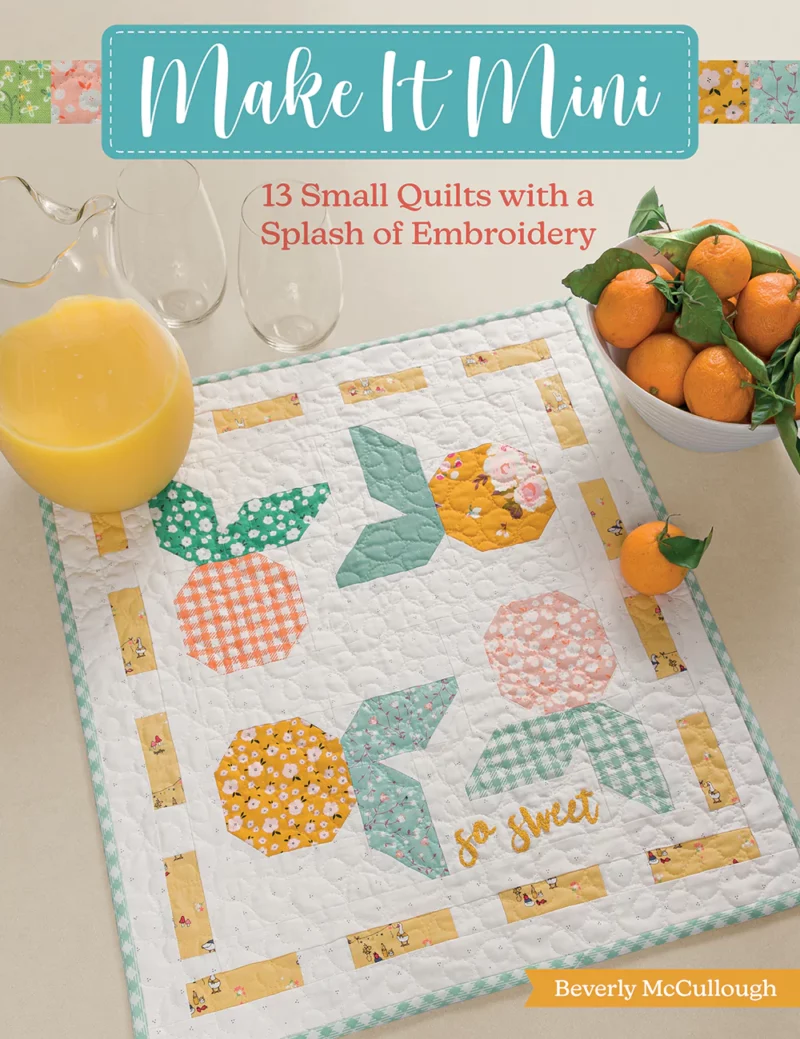 With Christmas coming up, I decided to take the "Walking on Sunshine" pattern from the book and turn it into a mini Christmas quilt. Isn't it pretty?!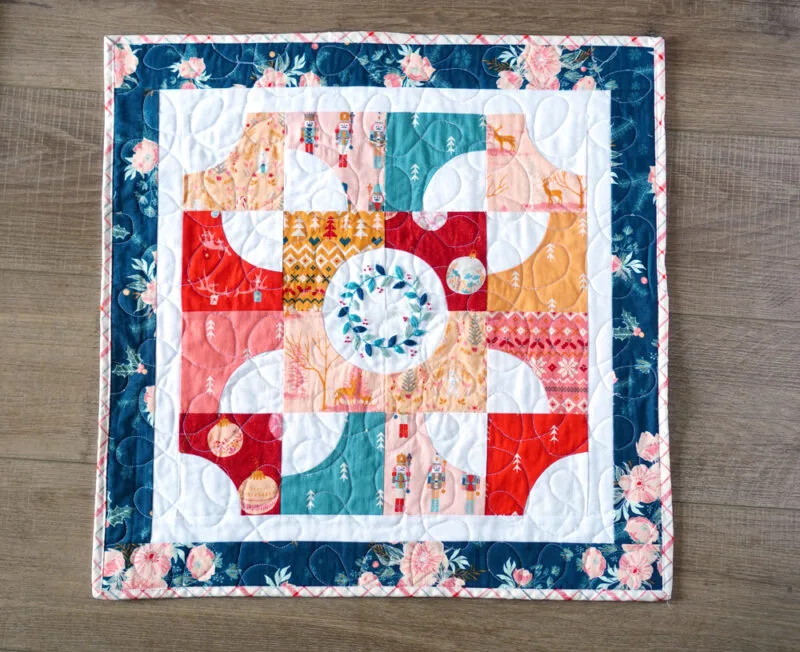 I was really impressed with the instructions in the book. This is only the 3rd quilt I've ever made, and I was able to piece the curves together pretty easily. There are so many fun projects to choose from, and I like that I don't have to commit to a big project to learn something new.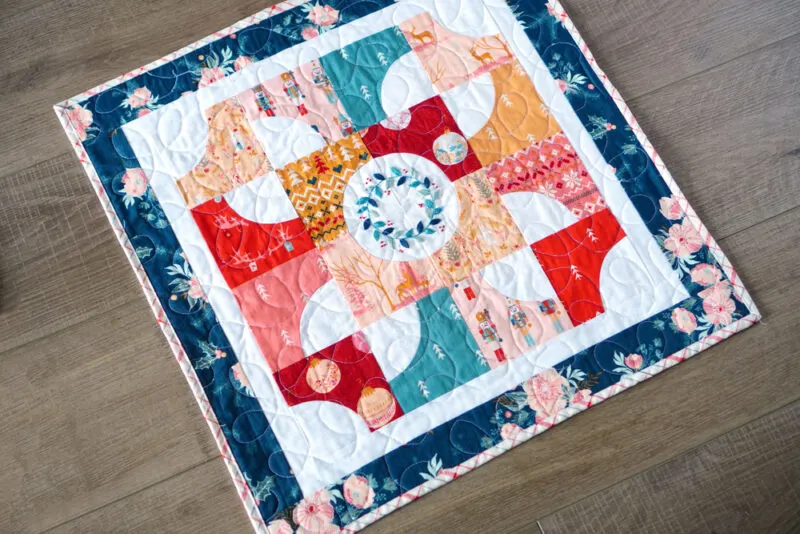 The fabric I used is Cozy and Magical from Art Gallery, and I am in love with it! Not your traditional reds and greens, but still very Christmas-y.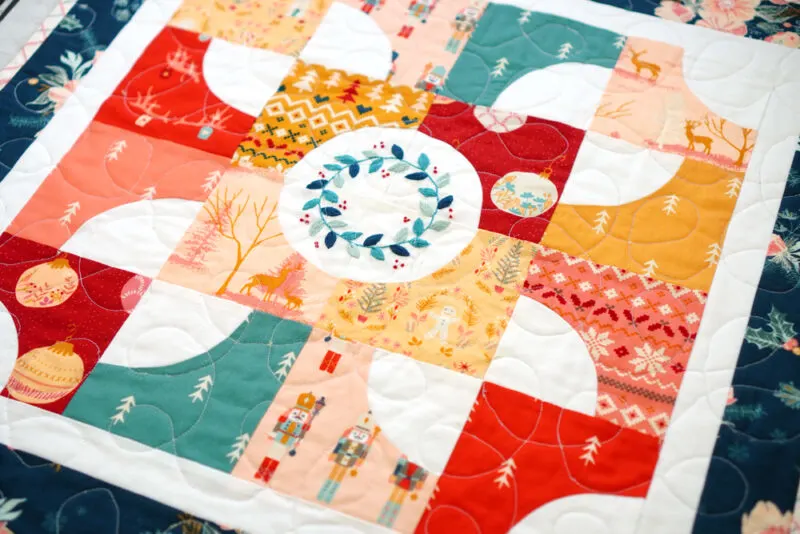 Head to the Flamingo Toes shop to get this book and pick up a needle minder or two while you're over there. Hope you all have a wonderful Christmas!