A couple years ago I was looking around for a Christmas primary activity to do with the girls from church and ran across some ideas for a lesson centered around the symbols of Christmas. This activity takes some of the symbols and decor we use around Christmastime and gives them a Christ-centered meaning. This would be a great activity for church or a primary lesson.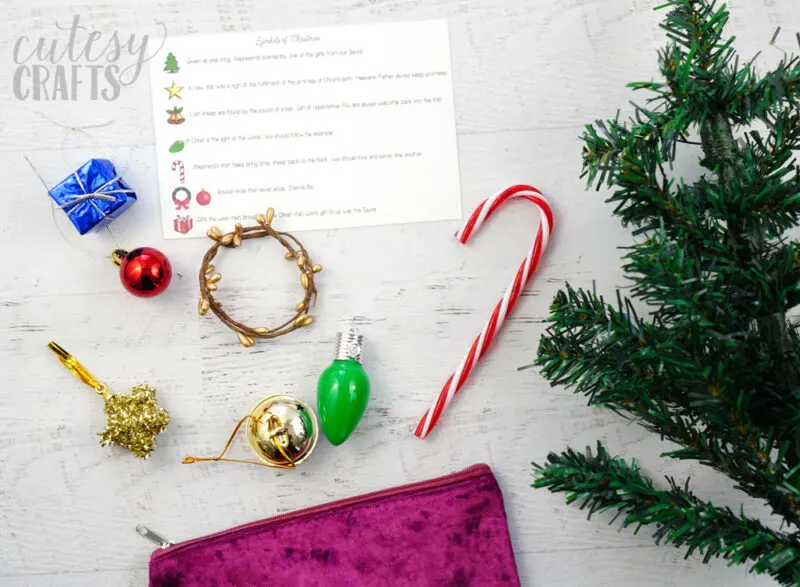 I was so happy to find that the dollar store had these small Christmas trees. I got each of the girls a tree and velvet zipper pouch. I also bought some specific items to decorate their trees that represented Christmas symbols. All from the dollar store! Each girl got a set of the decorations and a printout of what they symbolize. I put it all in the velvet bags before the activity.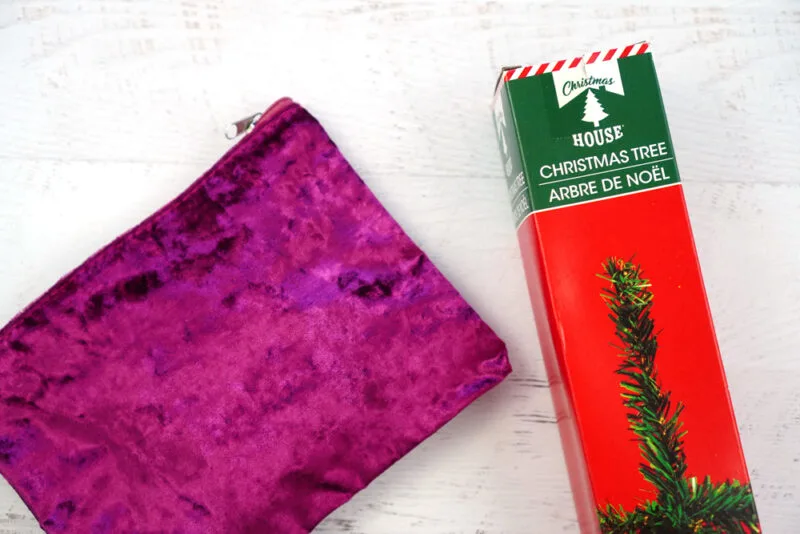 Here's a list of the items each child will need for this Symbols of Christmas Primary Activity:
Christmas tree
zipper pouch
bell decoration
candy cane decoration
star decoration
gift decoration
wreath decoration (I found some decorative wire and twisted it into wreath shapes.)
light decoration (These were actually light bulb earrings that lit up by pushing a button.)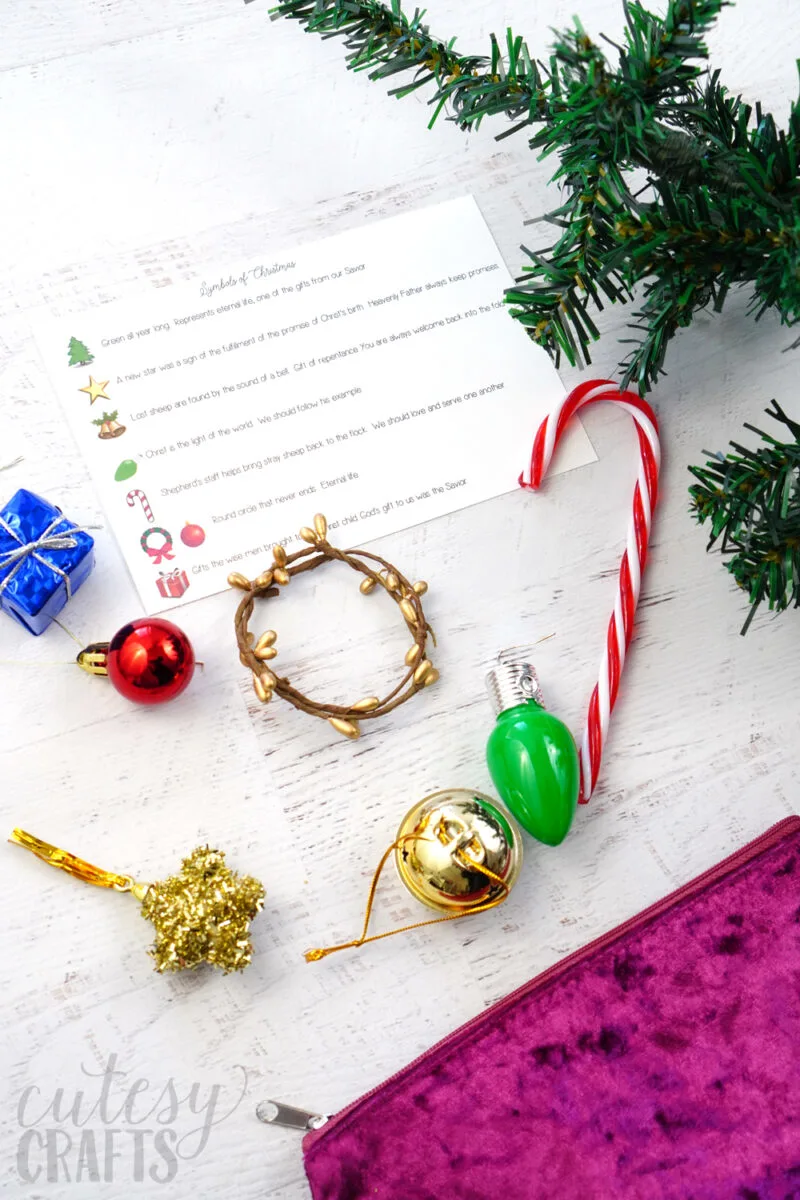 We talked about what each of the symbols in their bags represented as we decorated their trees one item at a time.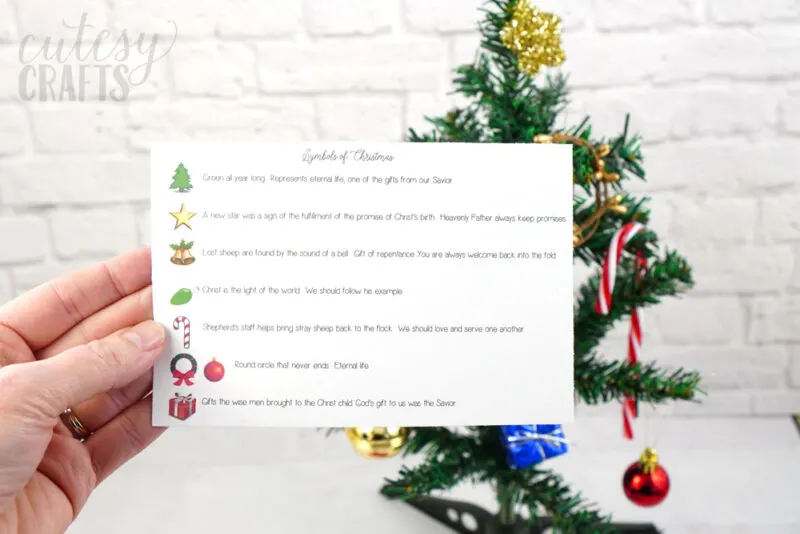 Then, since my house was decorated for Christmas, we did a scavenger hunt to find other Christmas symbols. I just printed out the image on the #5 Neighborhood Scavenger Hunt on this website. We finished that, they all had a cute Christmas dessert, packed up their trees and decorations, and got to take them home. They loved the idea of having their own little tree to set up in their rooms! Such a fun symbols of Christmas primary activity!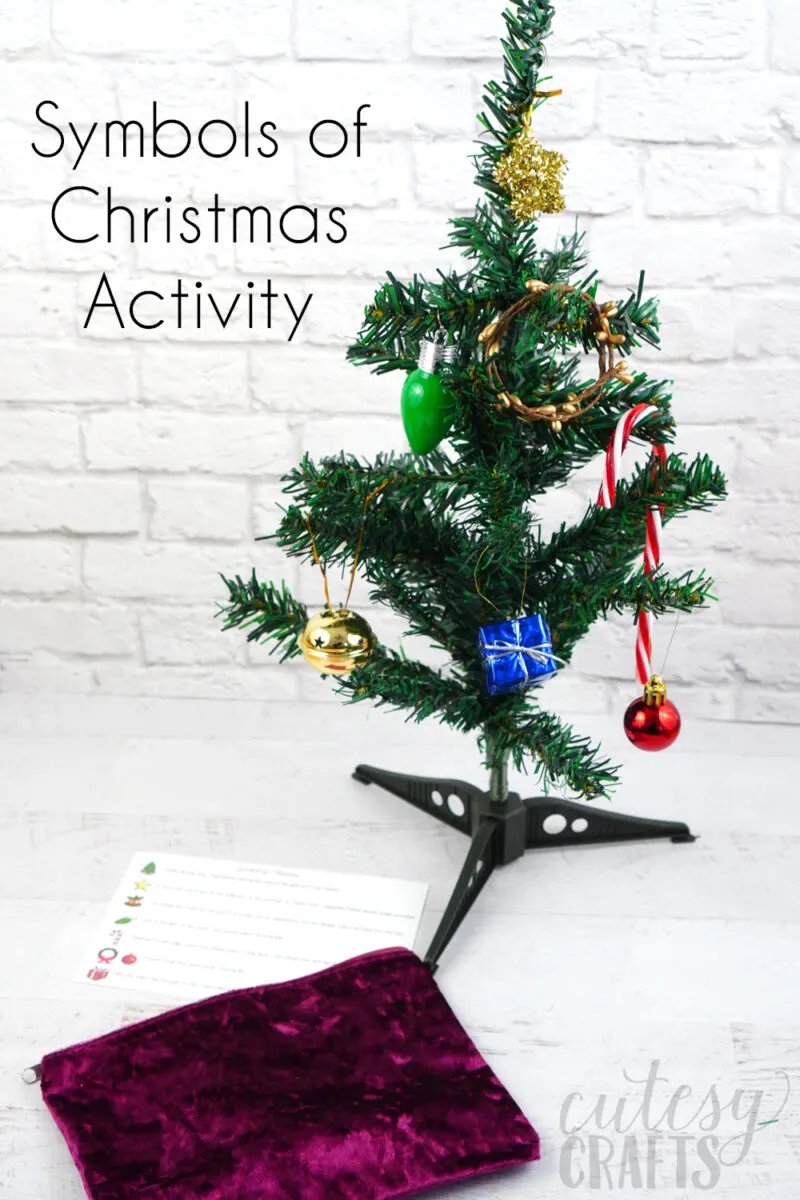 Click here for fun kid craft ideas and go here for more fun primary activity ideas for kids.