I've got a new embroidery pattern to share today! I wish I could say this pattern came from some inspired place, but really I just like birds and flowers. So… I give you a free floral bird embroidery pattern! This one's got some pretty simple stitches, so it could work for a beginner or advanced stitcher that wants something simple. Make sure to check out all of my other free embroidery patterns.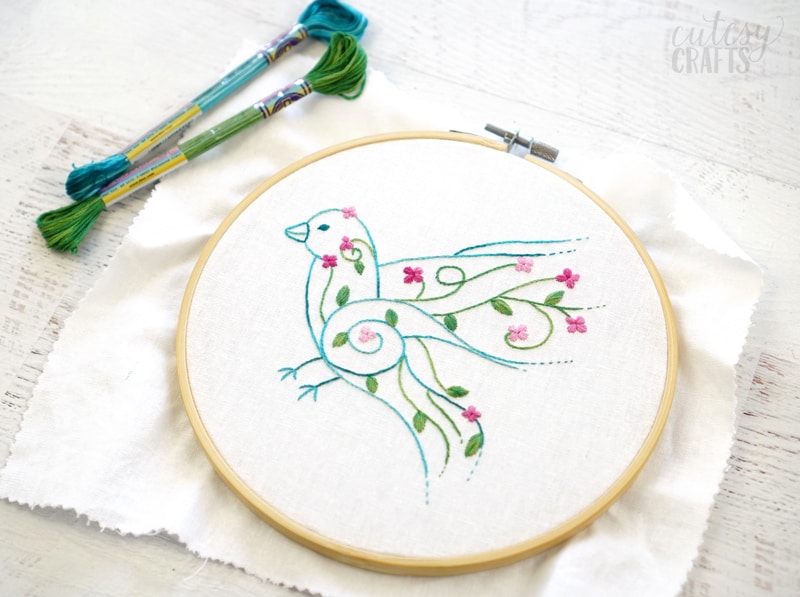 (This post may contain affiliate links, which means I may receive a commission, at no extra cost to you, if you click a link and purchase something that I have recommended. As an Amazon Associate I earn from qualifying purchases.)
To stitch this free embroidery pattern, you'll need:
free floral bird embroidery pattern (instructions to download are at the bottom of this post)
7 inch embroidery hoop
embroidery floss (Colors listed on the pattern. They are variegated ones that I purchased from this shop.)
transfer materials (I used FriXion pens. Take a look at some other methods on my How to Transfer and Embroidery Pattern post.)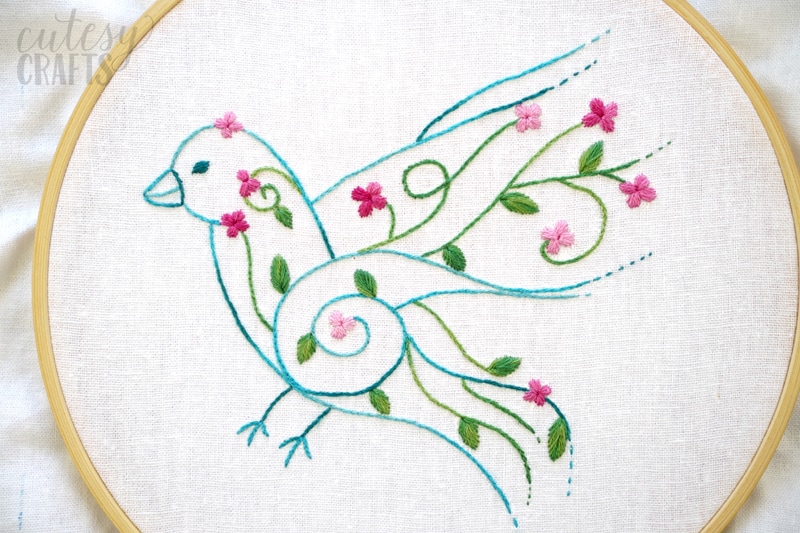 I wanted to try out some more variegated embroidery floss, so I used three different ones on this one. I get so excited every time the color changes, so it makes things more interesting. I also love that it means no two floral birds will be the same. The variegated colors can be hard to find in the store, but I found this Etsy shop that carries so many beautiful ones.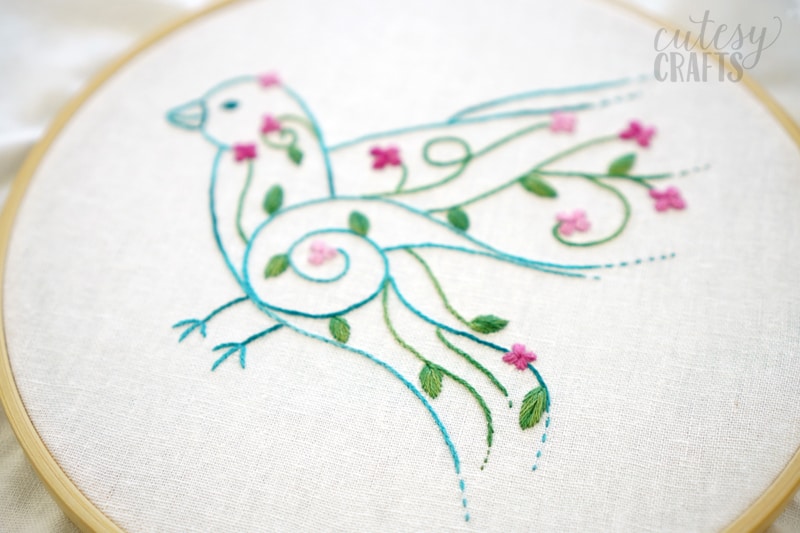 I left my little bird in the hoop, but I feel like she could look cute on a jacket or shirt. What do you think?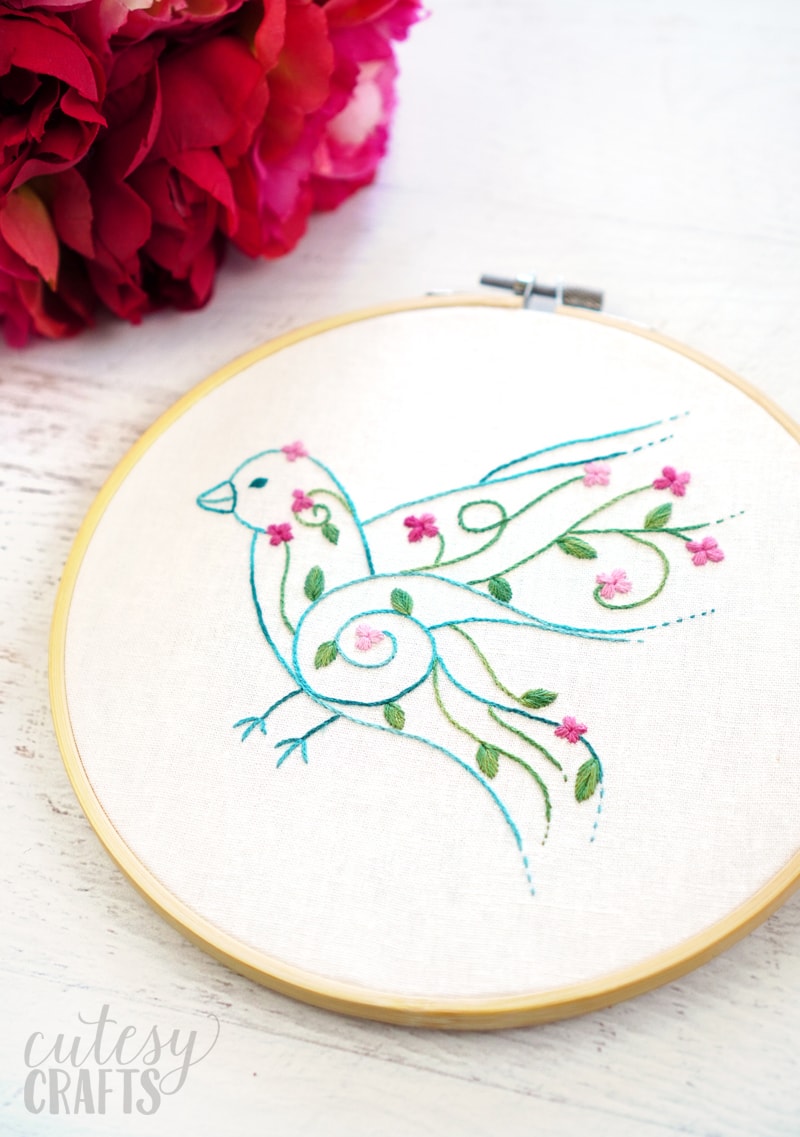 Get the free floral bird embroidery pattern!
To download this free embroidery design, enter your information in the form below or click here to subscribe to my newsletter. It's free, and I'll keep your email address safe. You can also unsubscribe at any time.