I've only ever tried macrame once in my life, and it didn't go well. I thought I'd be a pro with all of my embroidery experience, but I guess I'm a slow learner. When I saw this method to make a "macrame" rainbow, I knew I had to give it a try. This is such an easy beginner macrame project, that even my older kids could manage it. This would be a great craft for an adult, teen, or tween craft night. Be sure to take a look at all of my tween and teen craft ideas!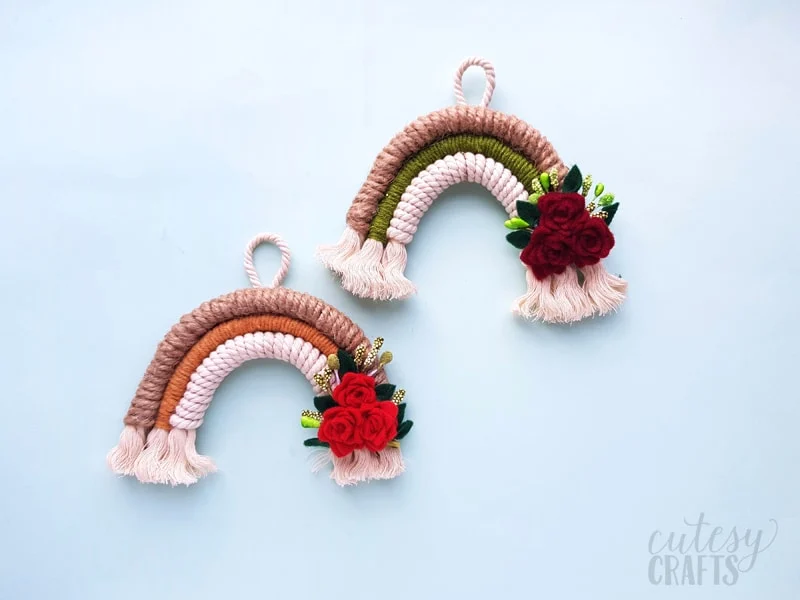 The possibilities with this really are endless. Just think of all the different colors, textures and sizes you could make of this macrame rainbow!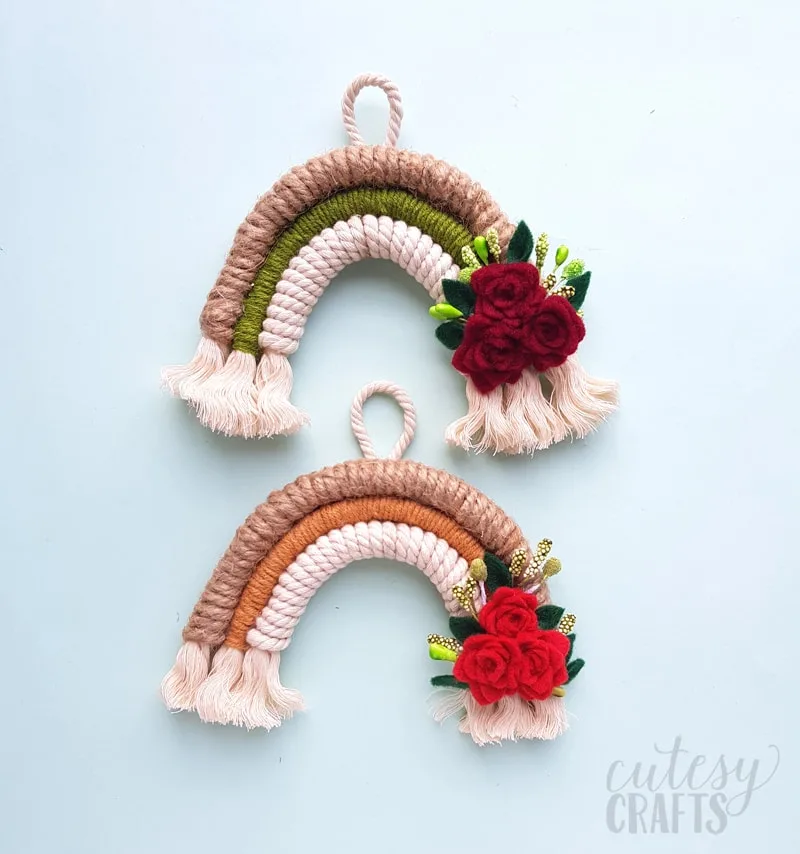 (This post may contain affiliate links, which means I may receive a commission, at no extra cost to you, if you click a link and purchase something that I have recommended. As an Amazon Associate I earn from qualifying purchases.)
To make this easy beginner macrame project, you'll need: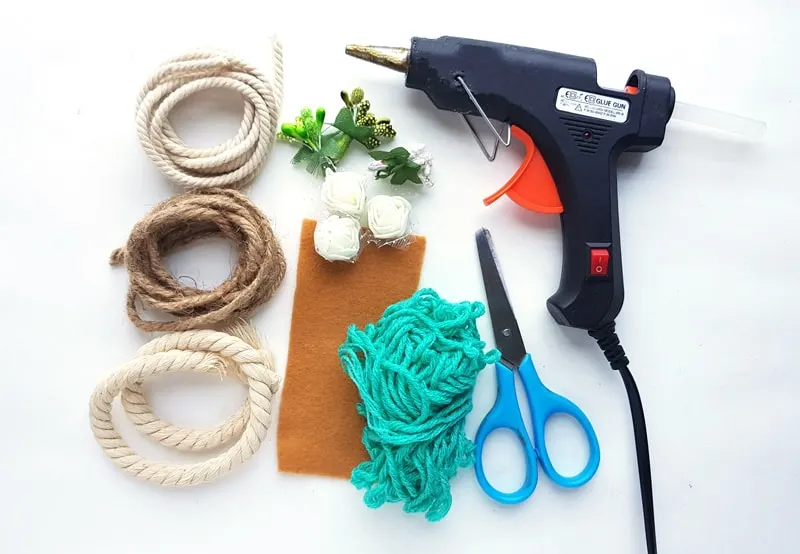 Easy Beginner Macrame Project – Macrame Rainbow
First, decide how many layers you would like on your rainbow, and cut that many pieces of rope. Form the rainbow on a flat surface and cut the ropes to make them all even.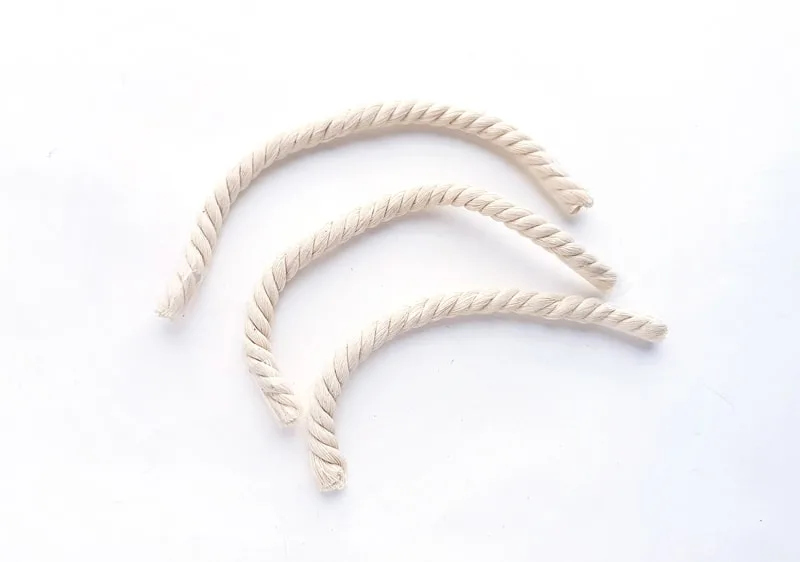 Next, take one of the ropes and begin wrapping a piece of smaller twine or yarn around it. Leave about an inch exposed on each end, and use hot glue to secure it on each side.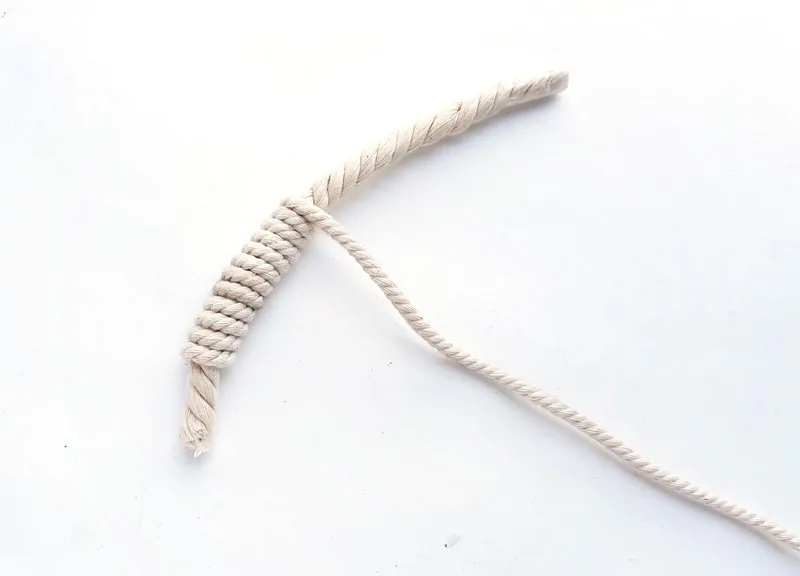 Repeat with the remaining pieces of rope, using a different color/texture of yarn on each one.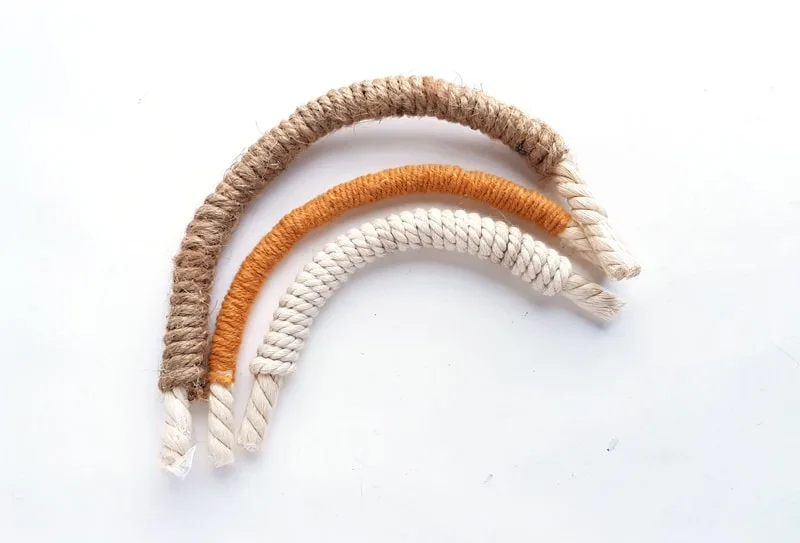 Use hot glue to attach each rope onto your scrap of felt, while forming the rainbow shape.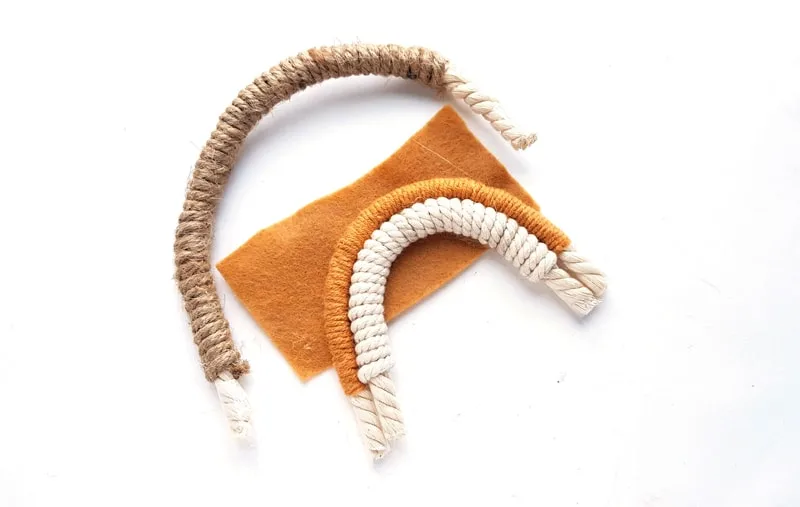 Once you are finished gluing all of the rope onto the felt, cut away the excess felt, so it is hidden in the back.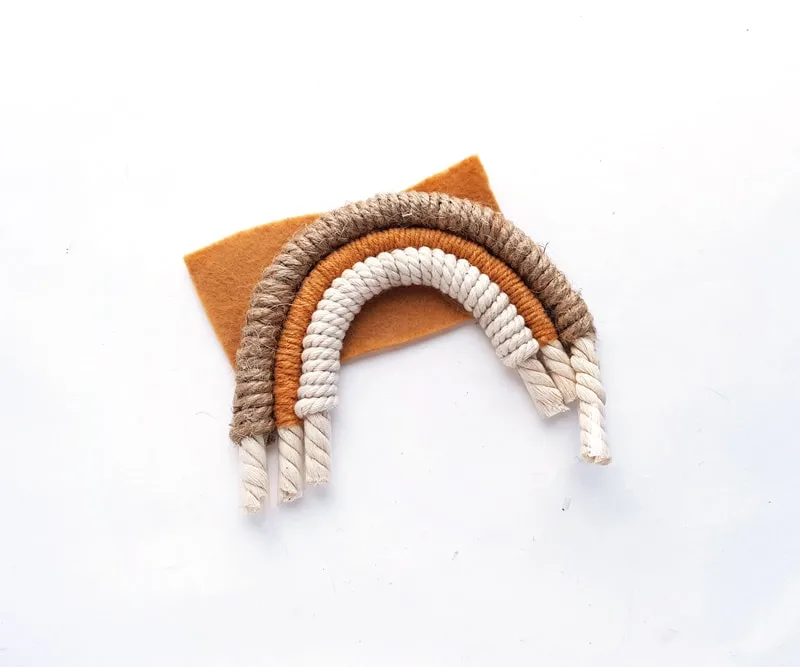 This part is optional, but I thought it was a fun touch. You can make your own felt flowers or buy some from the store.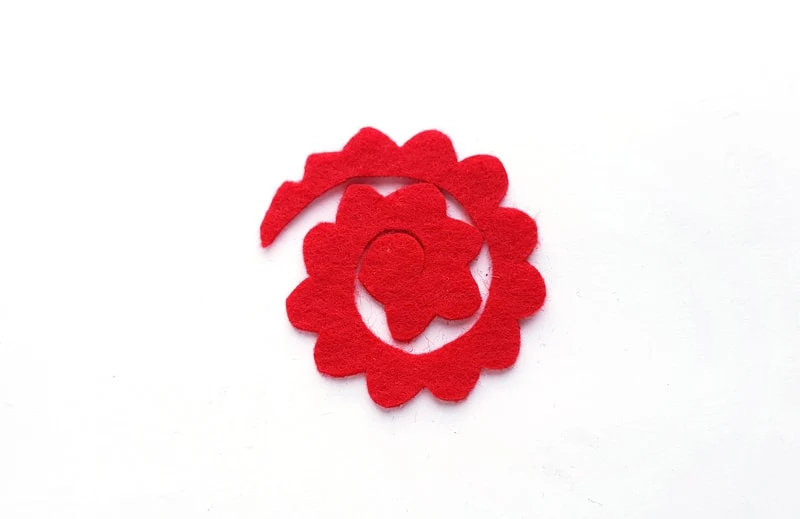 You can also cut some little leaves to glue onto the rainbow, if you want.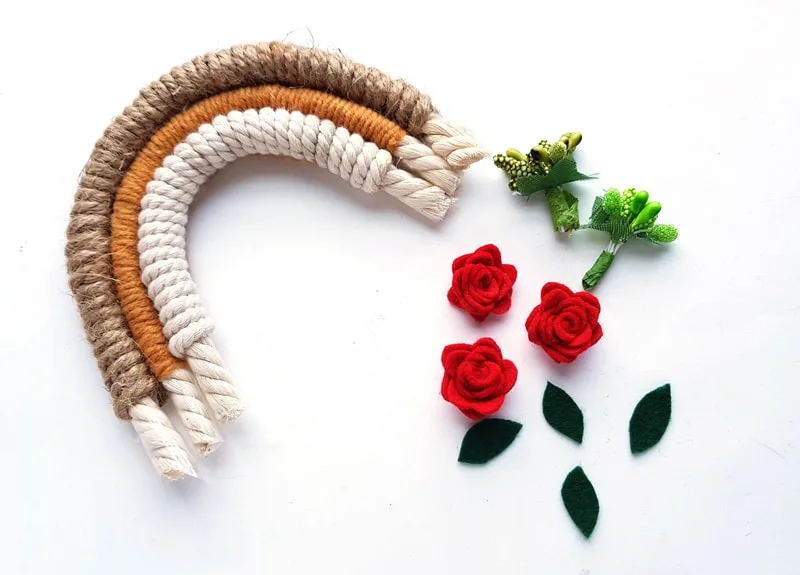 Hot glue the flowers and leaves to one side of the rainbow.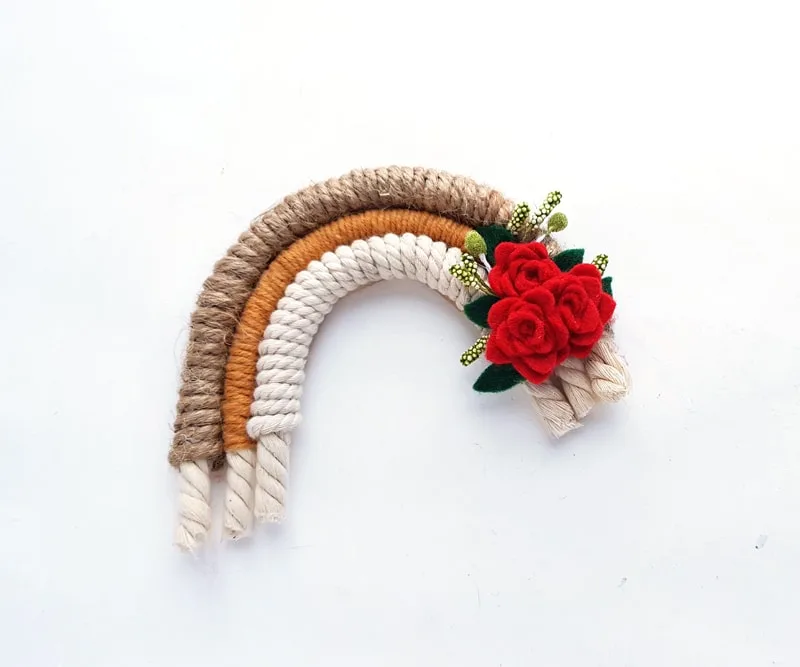 Untwist the yarn left on either end of the rainbow to make it look like fringe, and attach another small piece of yarn or rope for hanging.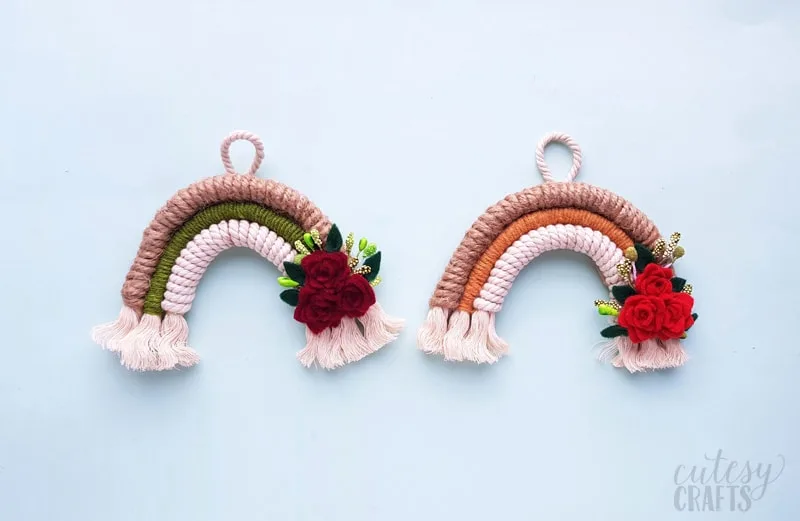 Aren't they cute?! Now I want to make some really big ones using all the colors of the rainbow. Wouldn't that make the most ADORABLE nursery wall hanging?