Learning how to do a double threaded back stitch can create some stunning results. It makes almost a chain look that can be done in one, two or three colors!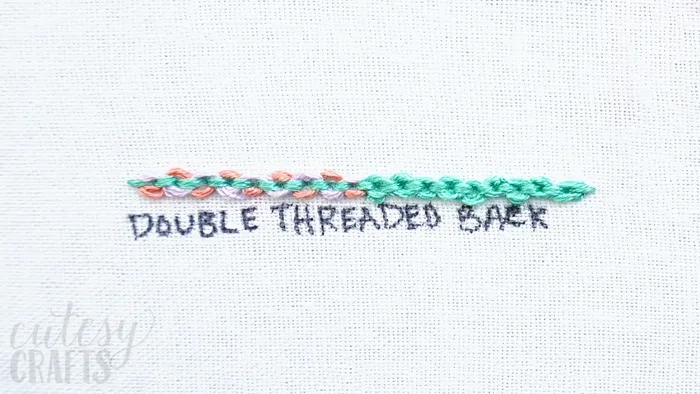 The double threaded back stitch starts with a back stitch. (You can also do this with a running stitch for a different look.) You then weave a thread under the back stitches, up and down. That gives you a regular threaded running stitch. The thing that makes it a double is that you go back the opposite direction and weave another thread under. It's really easier than it sounds, and it's easiest to just watch the video below.
If you are using an ad blocker, you may need to disable it to see the video.
Learn all of these other embroidery stitches by making this embroidery stitch sampler 2 with me. It's a great way to practice and a nice reference to have while you are reading other embroidery patterns.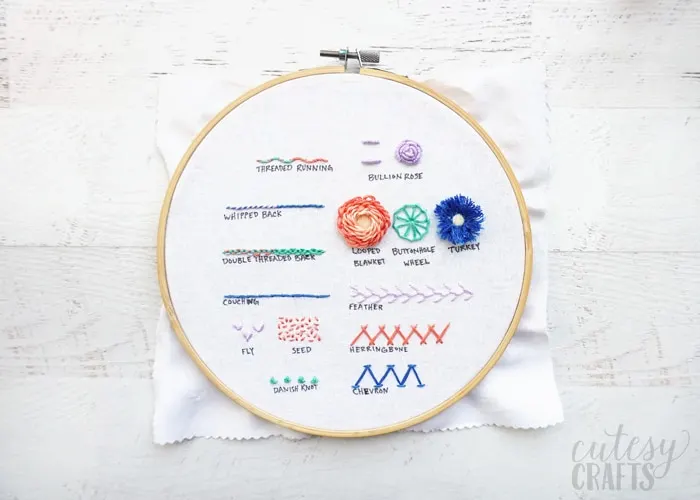 Get the free pattern!
To download this free pattern, enter your information in the form below or click here to subscribe to my newsletter. It's free, and I'll keep your email address safe. You can also unsubscribe at any time.

To watch all of the videos in this series, including some basic embroidery tips, go to my YouTube channel here. I'll walk you through the entire process and make it super easy for you.