I have a kid who is obsessed with all things that go. These quick-sew car mats are the perfect go-to for long car rides, flights, doctors visits, or anytime I need to keep little hands busy and out of trouble. They make a great DIY gift for kids.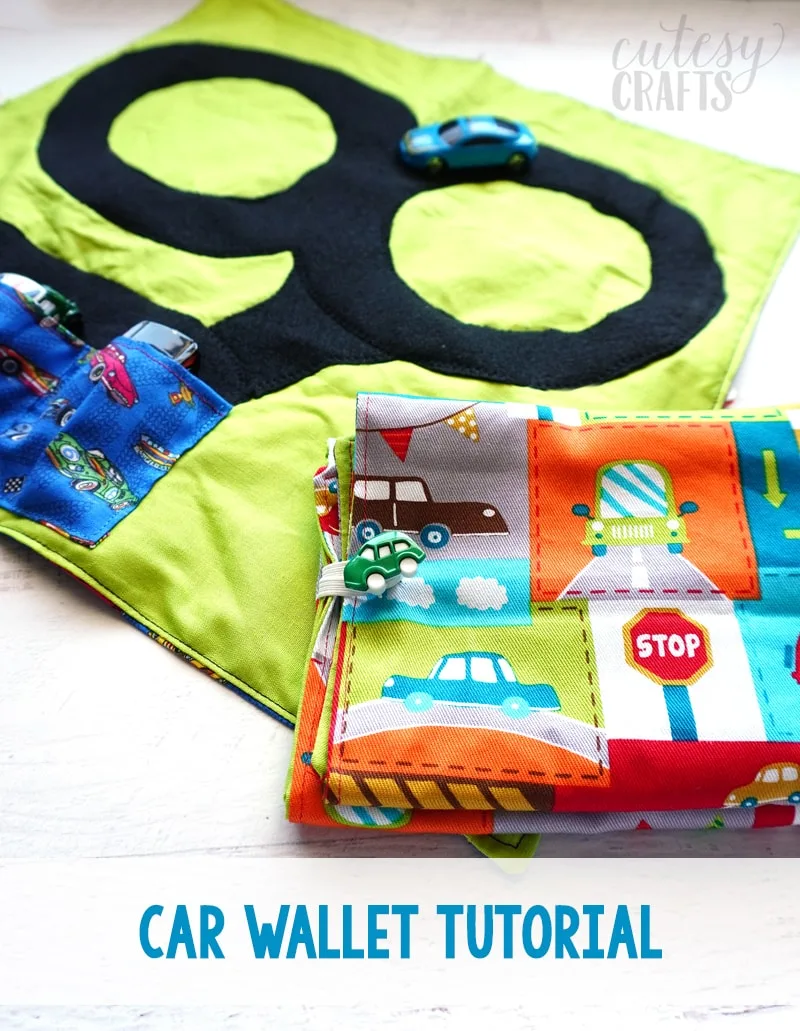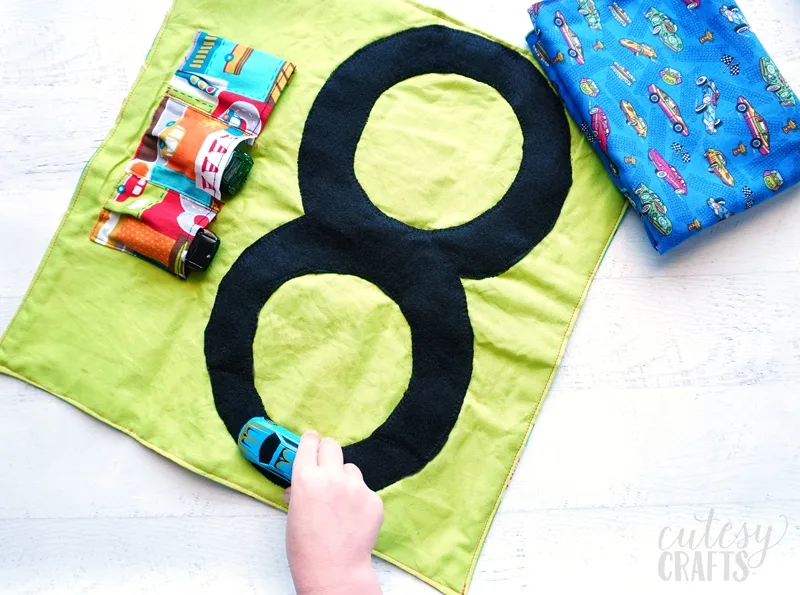 There are little pockets to hold a few cars.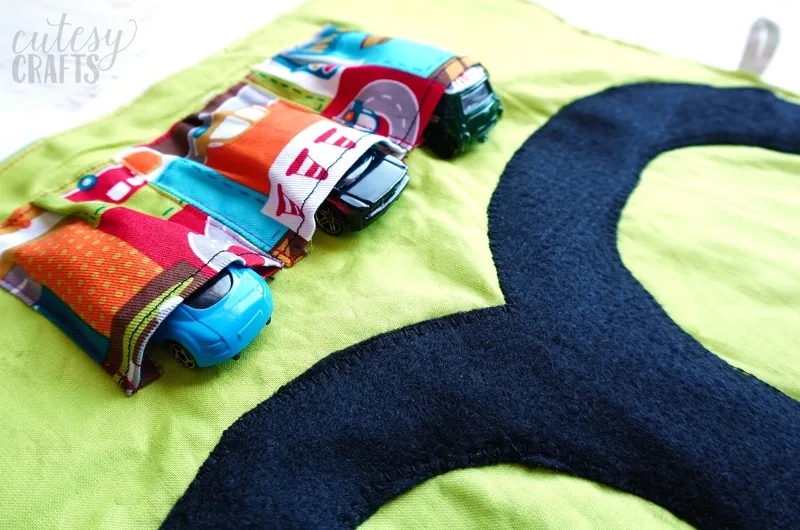 And they fold up so you can throw them in your purse or diaper bag.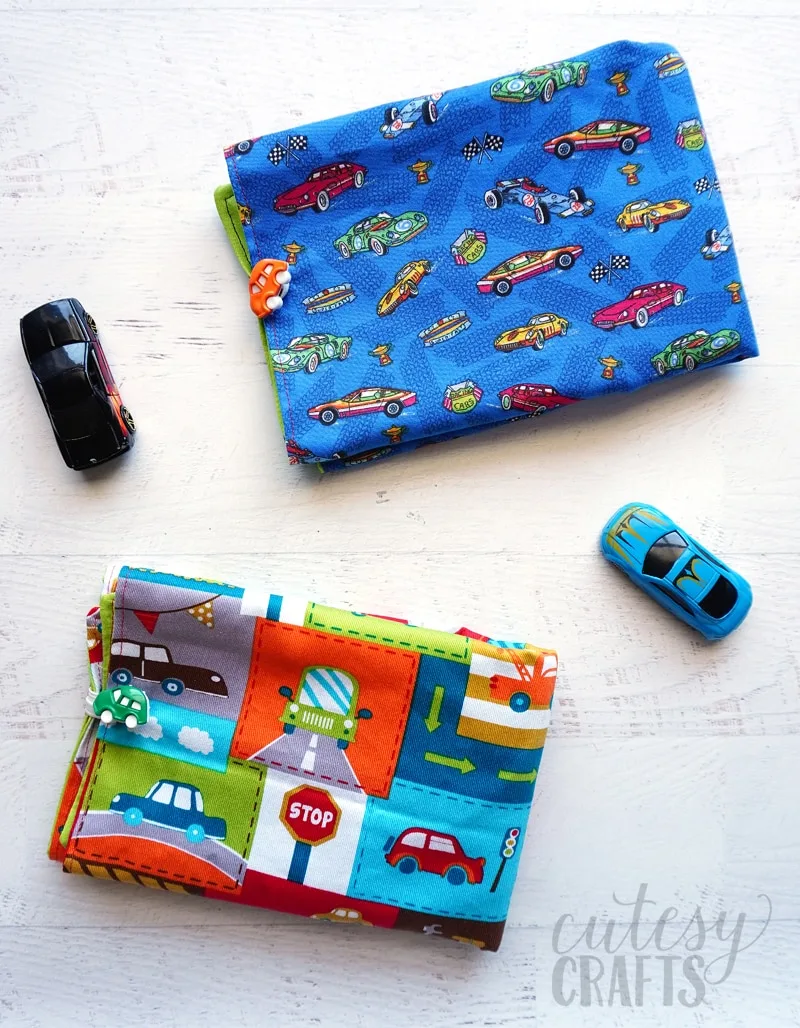 Car Wallet Tutotrial
To make this DIY gift for kids, you'll need:
½ yard cotton fabric for outside background
½ yard cotton fabric for inside background
2 sheets of black or grey felt
2-3 inches of ¼" elastic
One button
Let's get started! First cut each fabric into a 16" square. Use scraps to cut (3) 3.5" x 4" rectangles for the 3 car garages.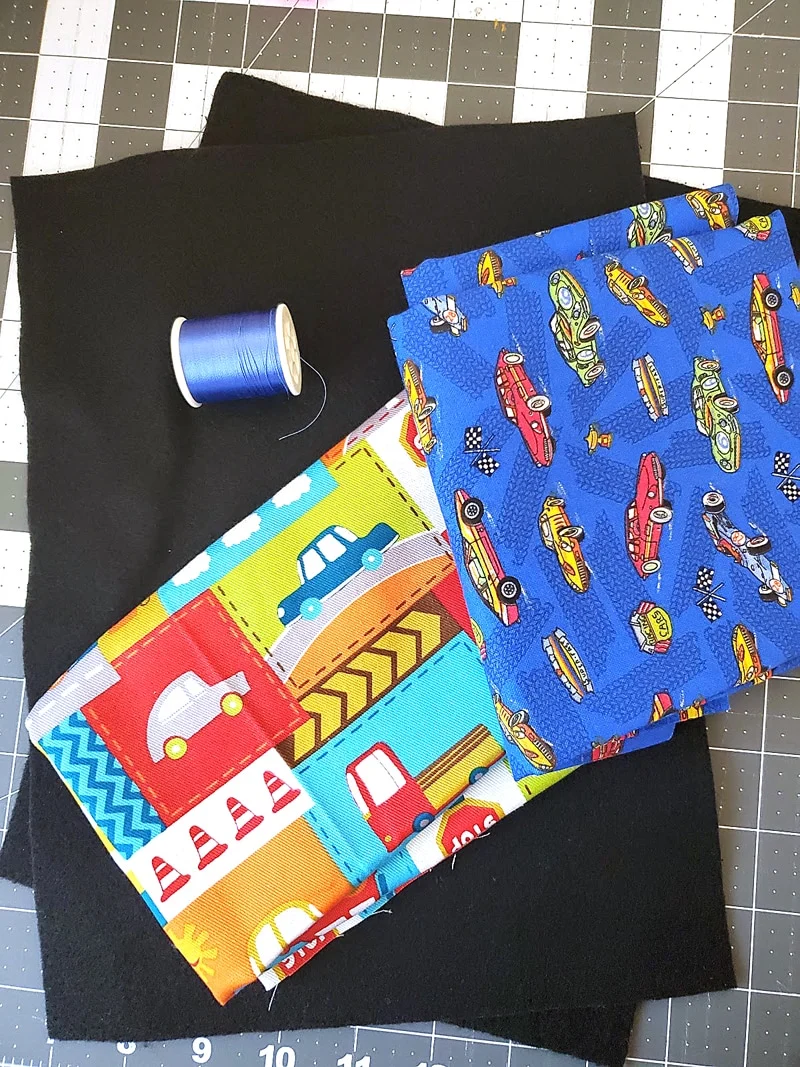 Next we'll make the figure-8 road pattern. Trace one large bowl on paper, then overlapping slightly, trace another circle.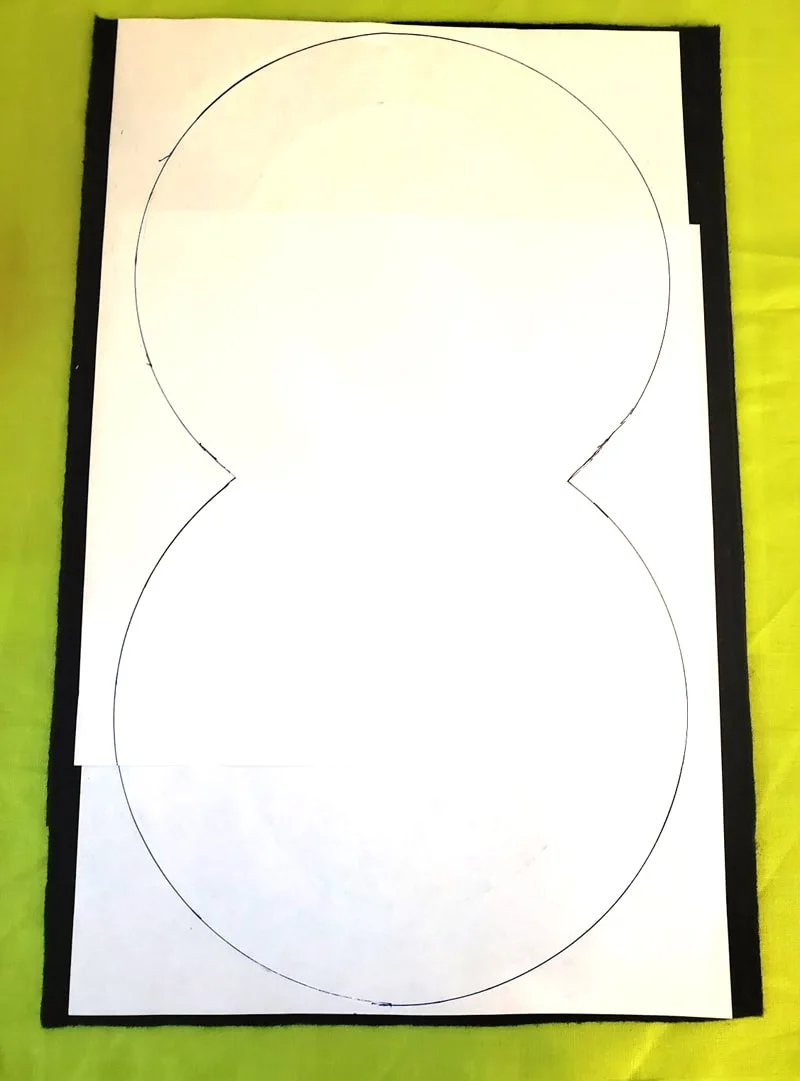 Use a smaller bowl to trace inside each circle.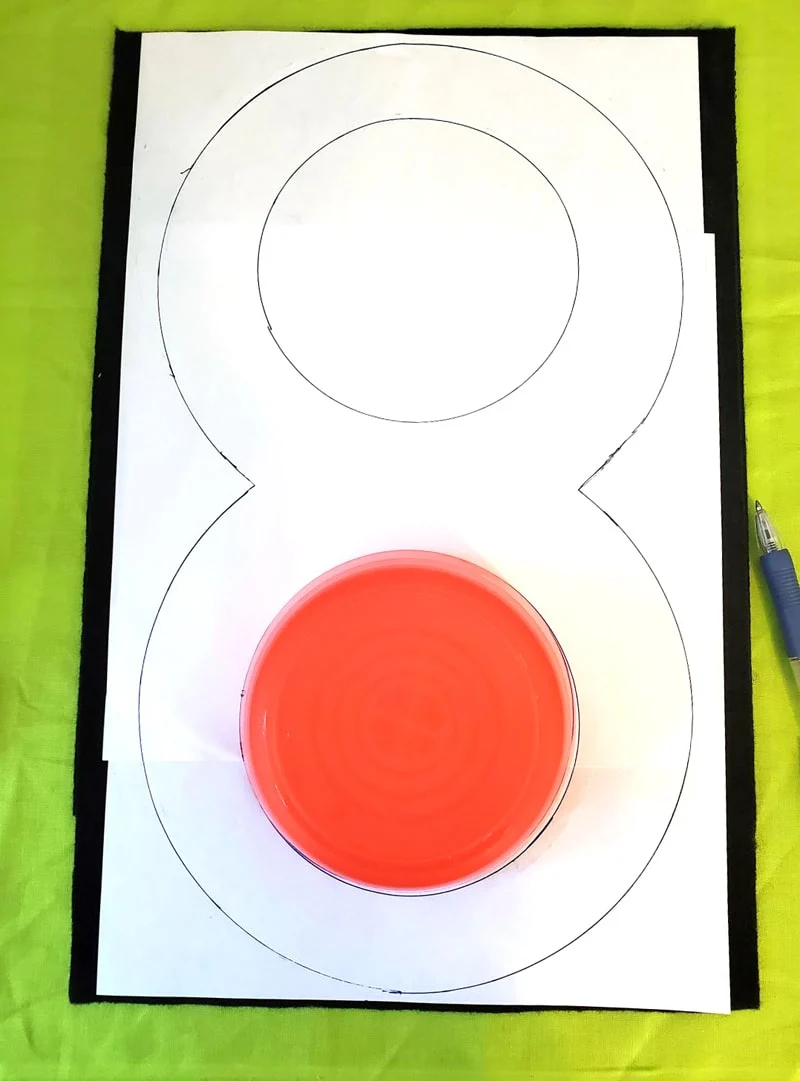 Cut the paper pattern out, pin it to the felt and cut out.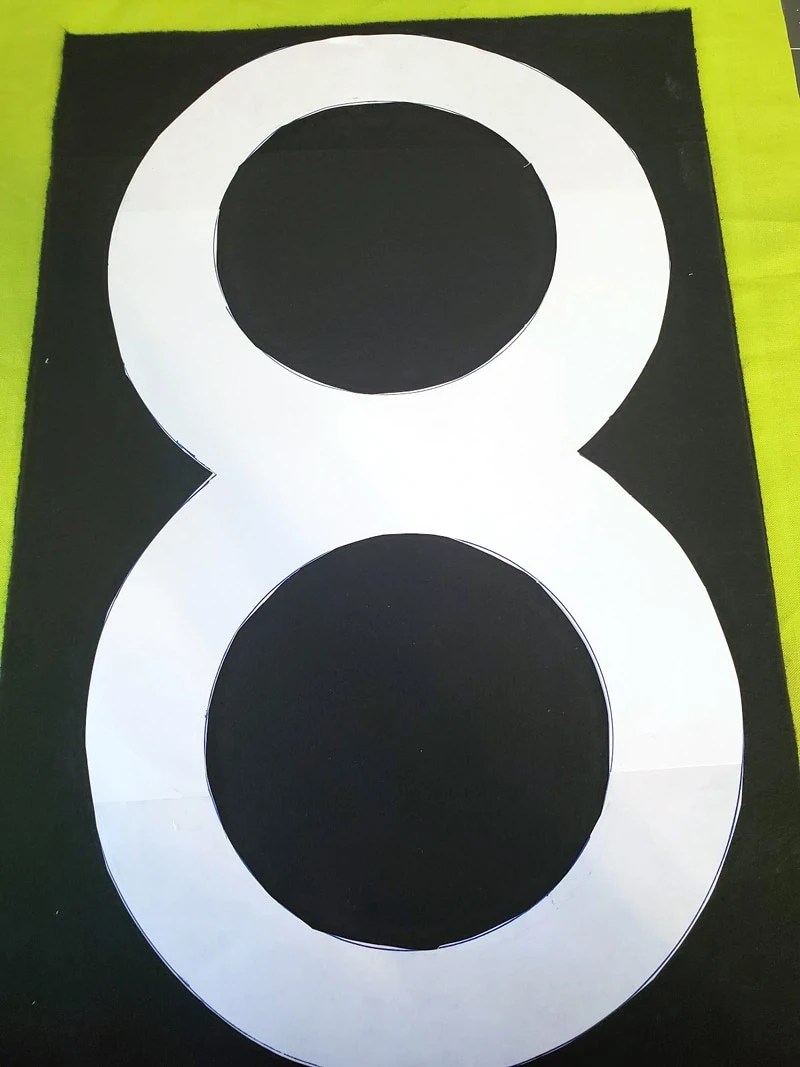 Pin felt road to the right side of the inside fabric. Sew it on using a stitch of your choice.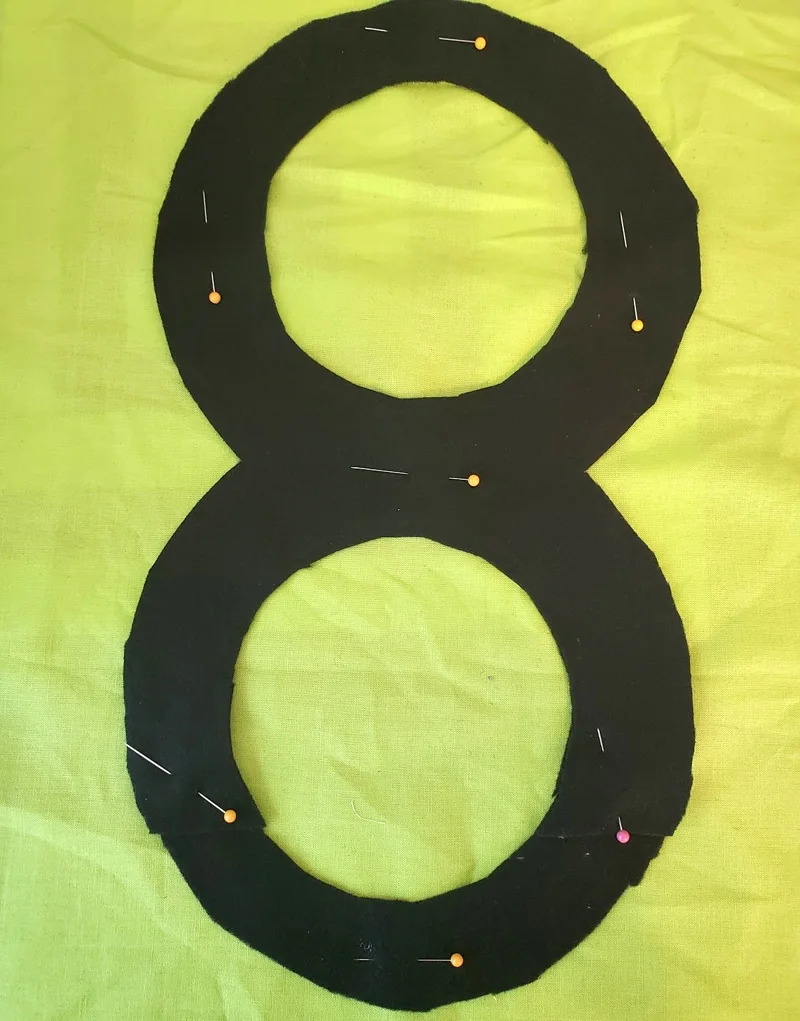 Next we'll make the car garage. Press ¼" into the wrong side of the fabric around each 3.5" x 4" fabric. Stitch along the top side.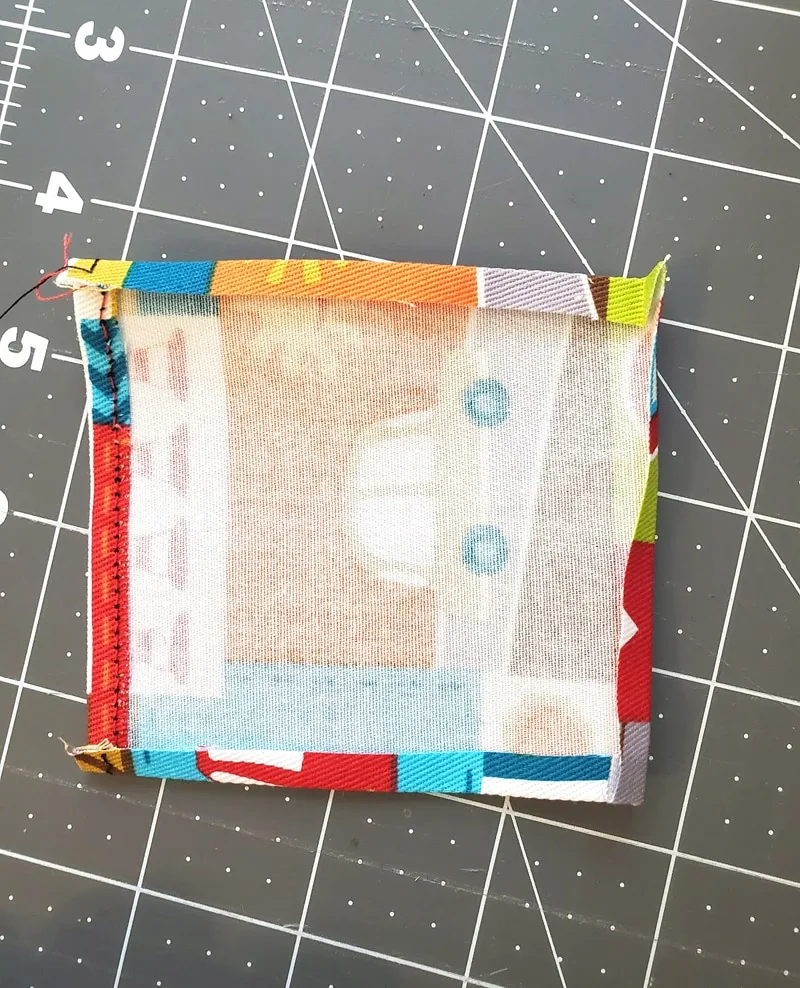 Pin the car garages to the inside fabric where desired. (Slide a car into the garage before sewing to make sure it isn't pinned too tight that the car won't fit.) Sew along 3 edges, leaving the already hemmed side open. If it puckers, fold over in the middle to make a pleat. (This will assure you left enough room for your car to fit!)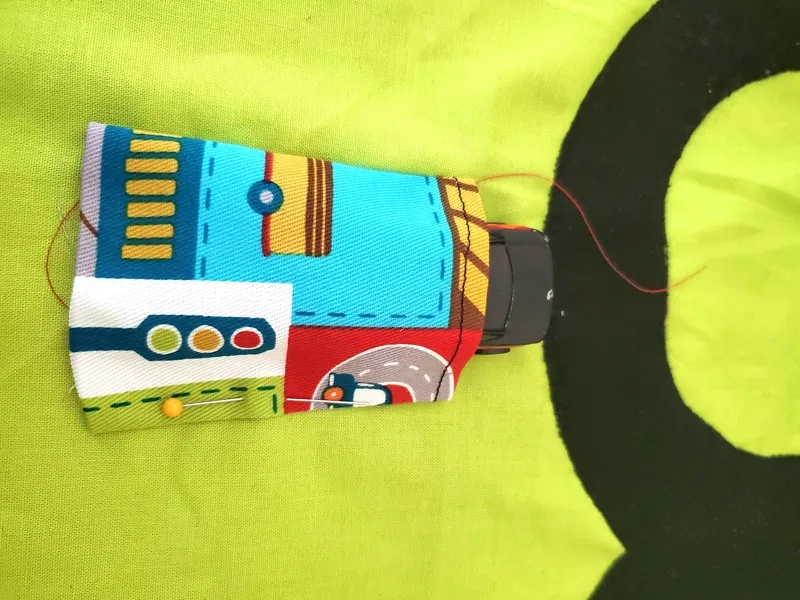 Pin your elastic, raw edge facing the raw edge of the fabric, and sew across several times.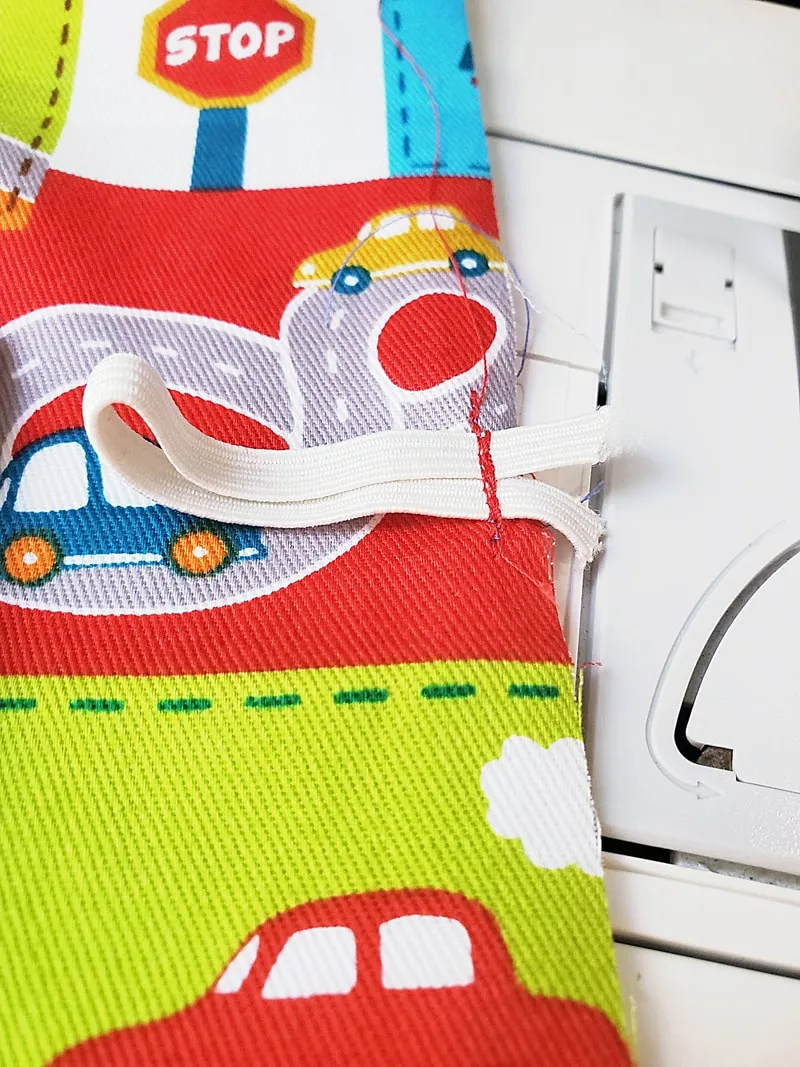 Pin outside fabric and inside fabric right sides together and sew around with a ½" seam allowance leaving 2-3" to turn. Trim corners, turn it right side out and press. Sew around the finished edge.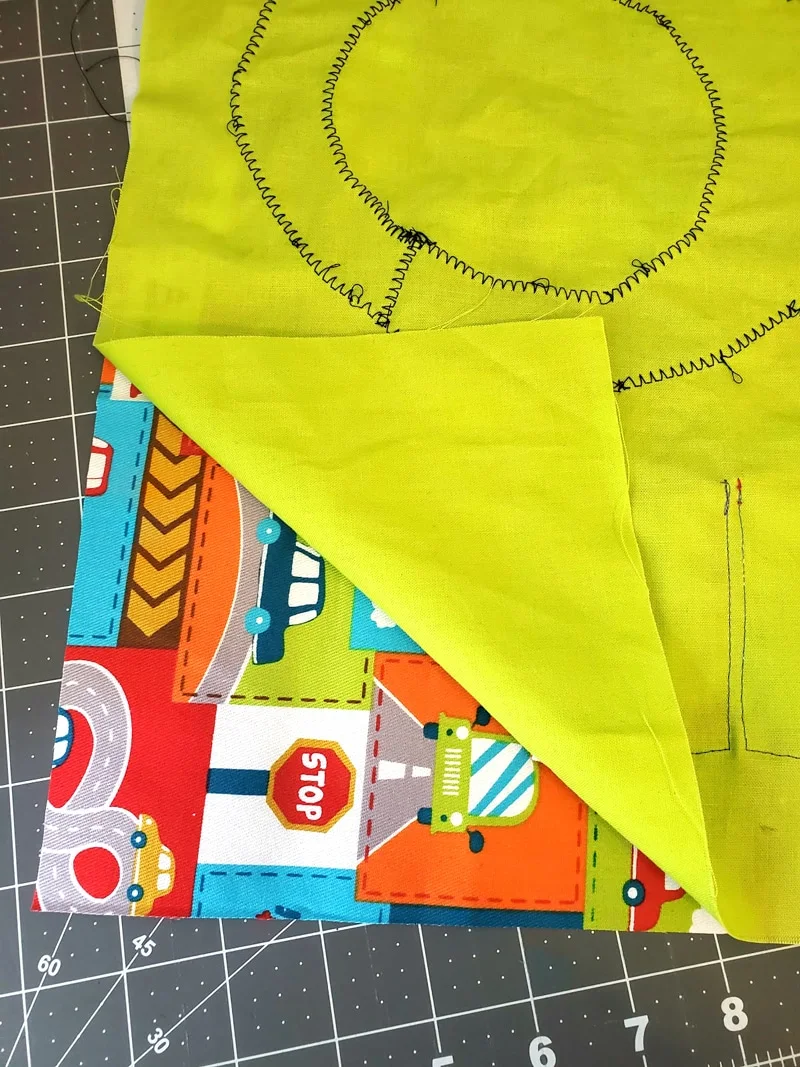 Fold up your car mat and decide where you want your button, sew it on, and you're ready to roll!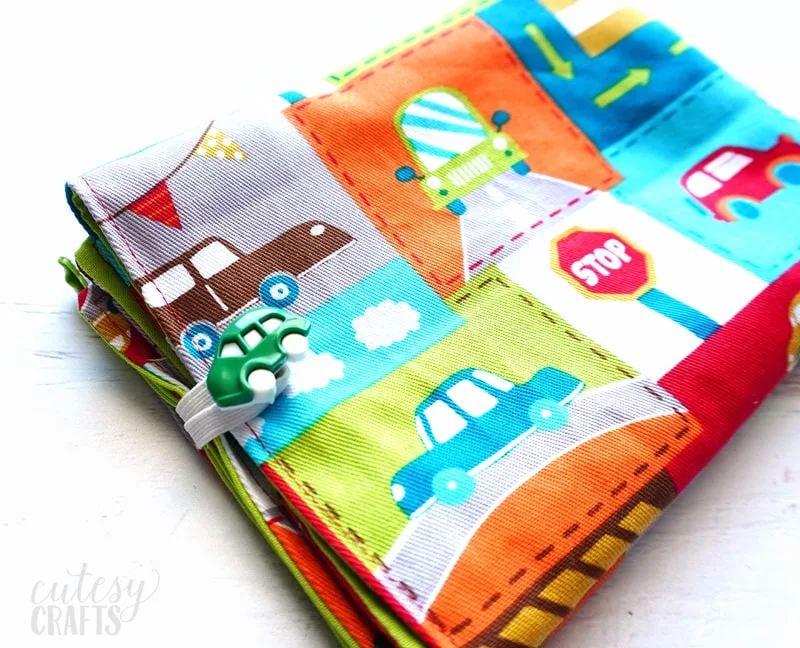 These mats make the perfect DIY gift for kids. They are great for basically any 2-5 year old kid who loves cars. Follow these steps and you'll be on the road in no time flat!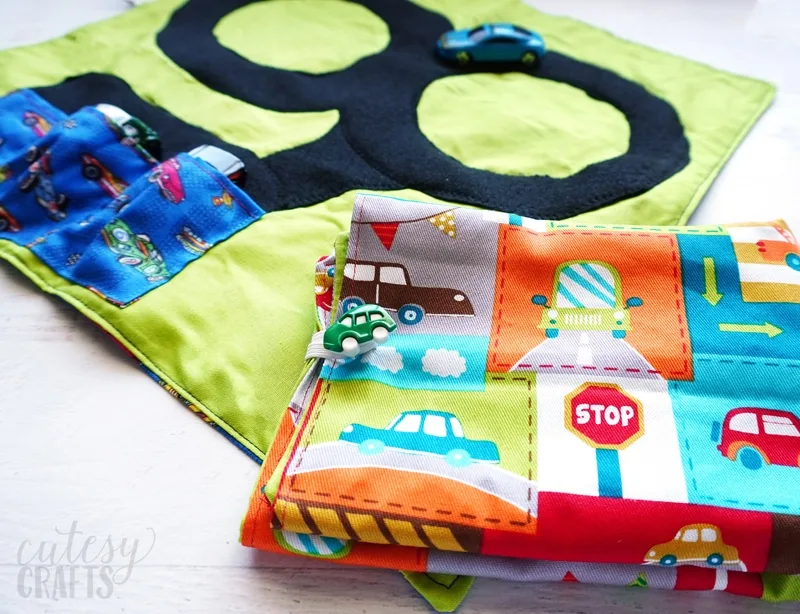 Such a fun project! Be sure to check out my other things to make for kids and easy sewing projects.